Completely inspired by this blizzard.. and my warm house.

Makes 1. (easily repeatable)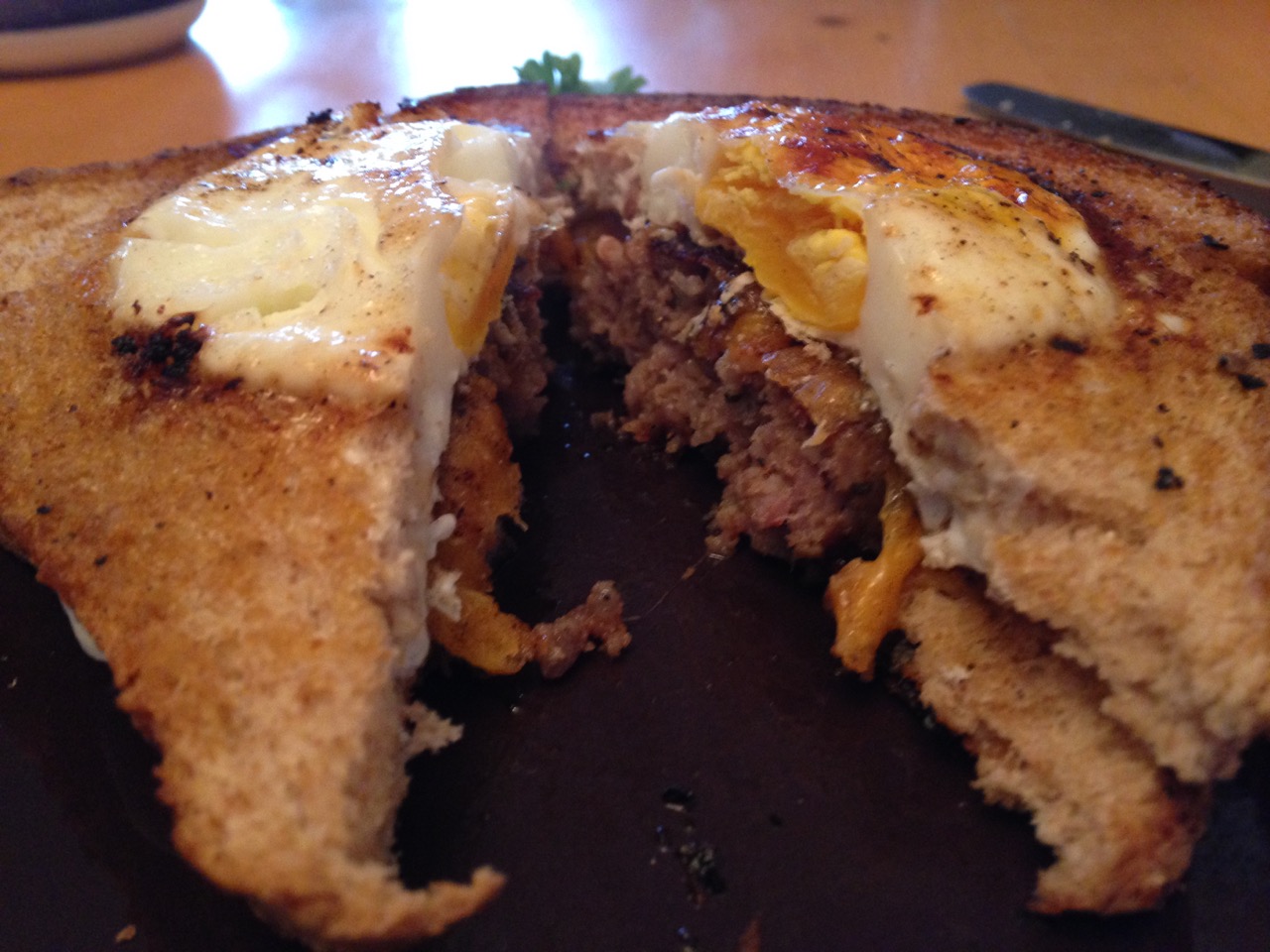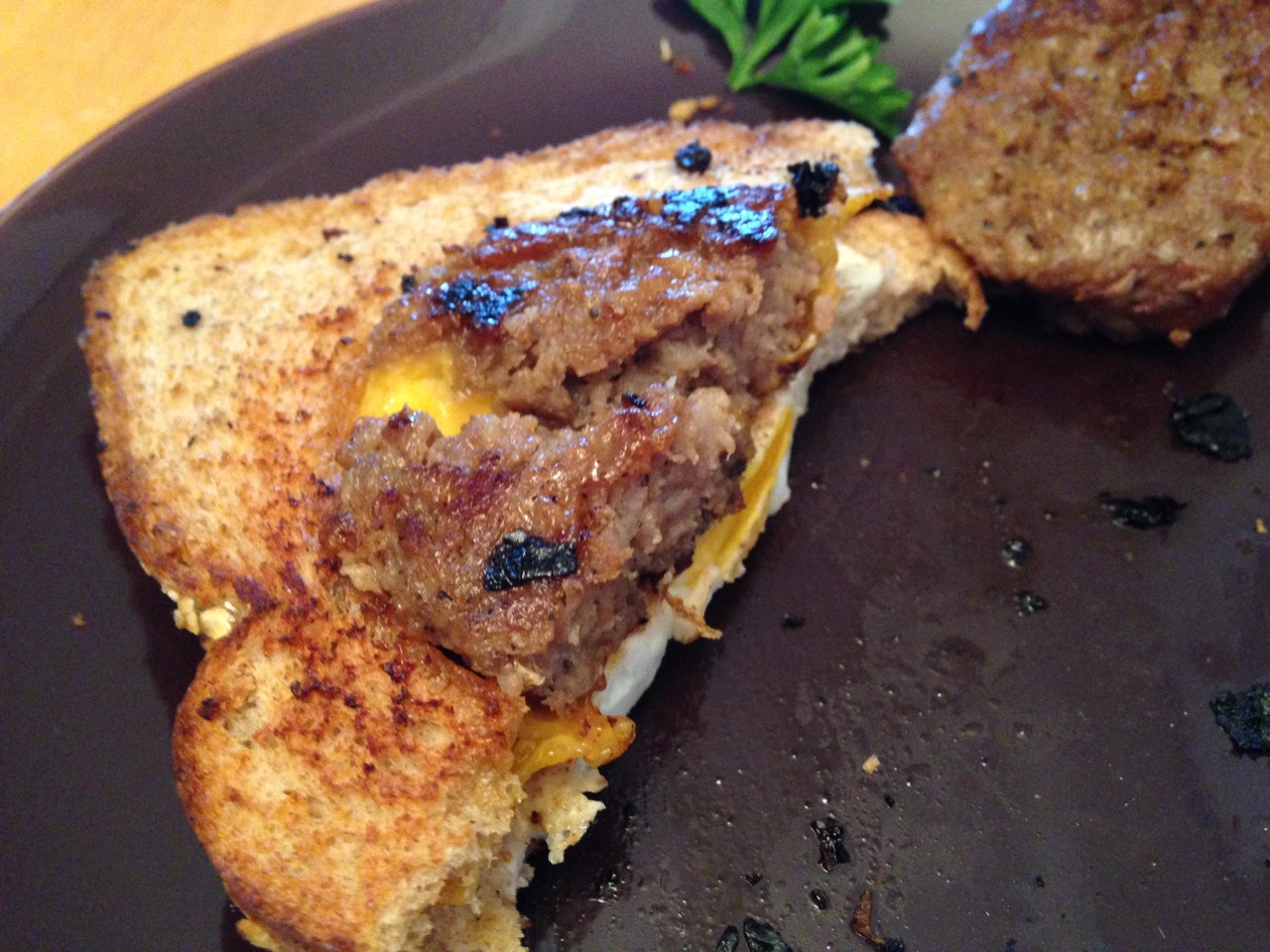 Ingredients:
2 pieces of bread
1 egg
handful of shredded cheese (or a slice)
1 sausage round, cooked
tiny bit of butter
seasonings
Cut out a big hole in each piece of bread.
In a medium hot pan, melt the butter (or cook up the sausage first and then melt the butter in that grease), add the bread to the pan (and the middle sections), crack an egg in one of the bread holes and put the sausage topped with cheese in the other bread hole. Season.
Cook for a few minutes until the egg sets and the breads toast, then flip them both over for just a few seconds to crisp up the other side. Stack the two breads on top of one another and eat it up.
Don't forget to flip the little circle medallions in the pan to toast them up.
They are good for sopping up any leftover yolk juice..