After a while, frozen salmon steaks get a little boring..
If you slice off tiny slivers, they cook faster.
And if you just under cook them, they are fluffy and silky smooth..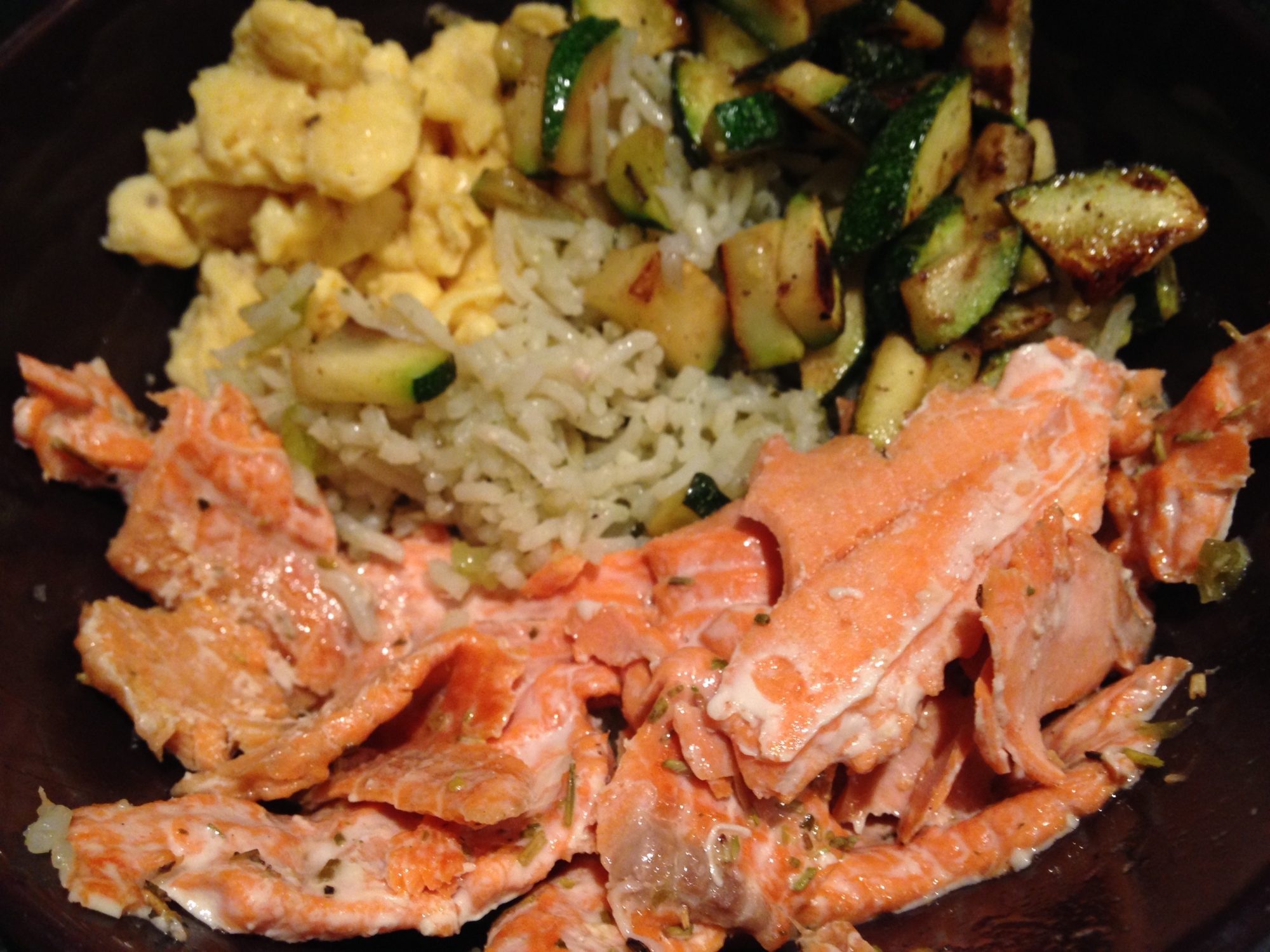 Ingredients:
1 salmon steak
seasonings (I used herbs provence)
Slice thin pieces off. And season. Bake in a 350 degree oven for 3 minutes. Or you could broil for 2 minutes..
Could be interesting.
Serve with Ginger Garlic Rice.