OK so it isn't a salad per se, but it is so so good.
A whole fish makes A LOT of fish.
So I just mixed up the leftovers with some good ingredients and ate it on wasa crackers.
I am really really into the wasa crackers right now.
& roasting a whole fish..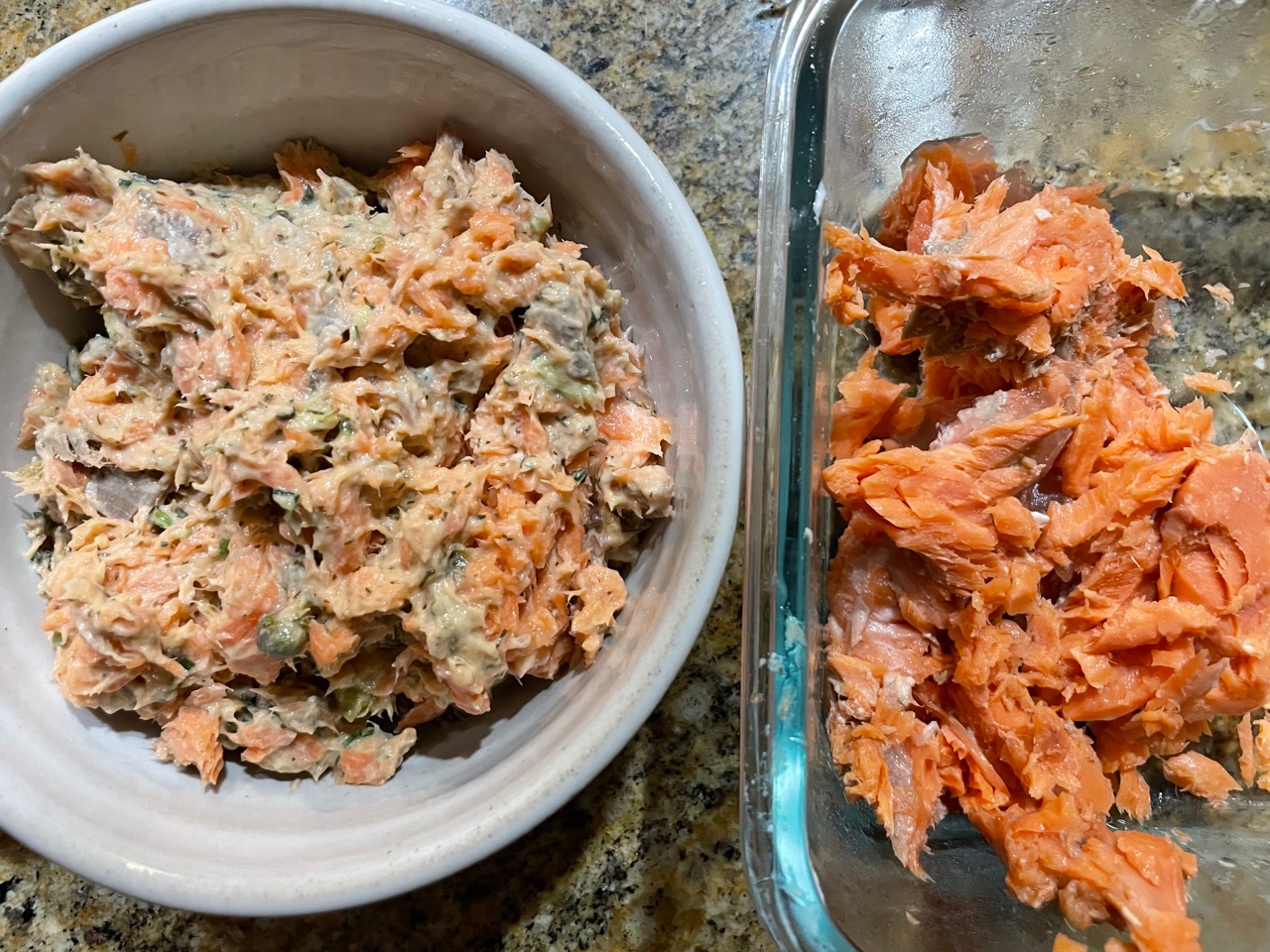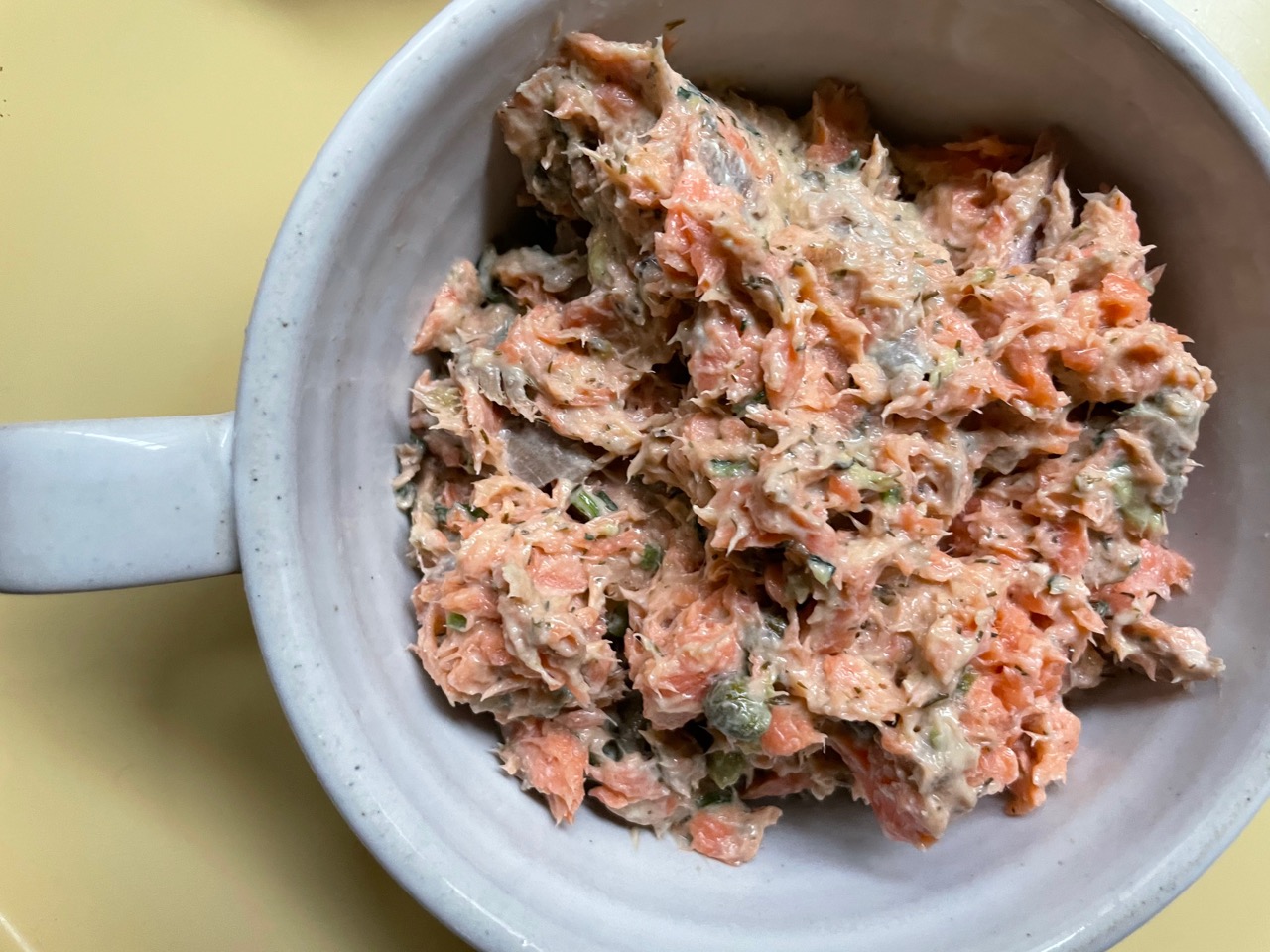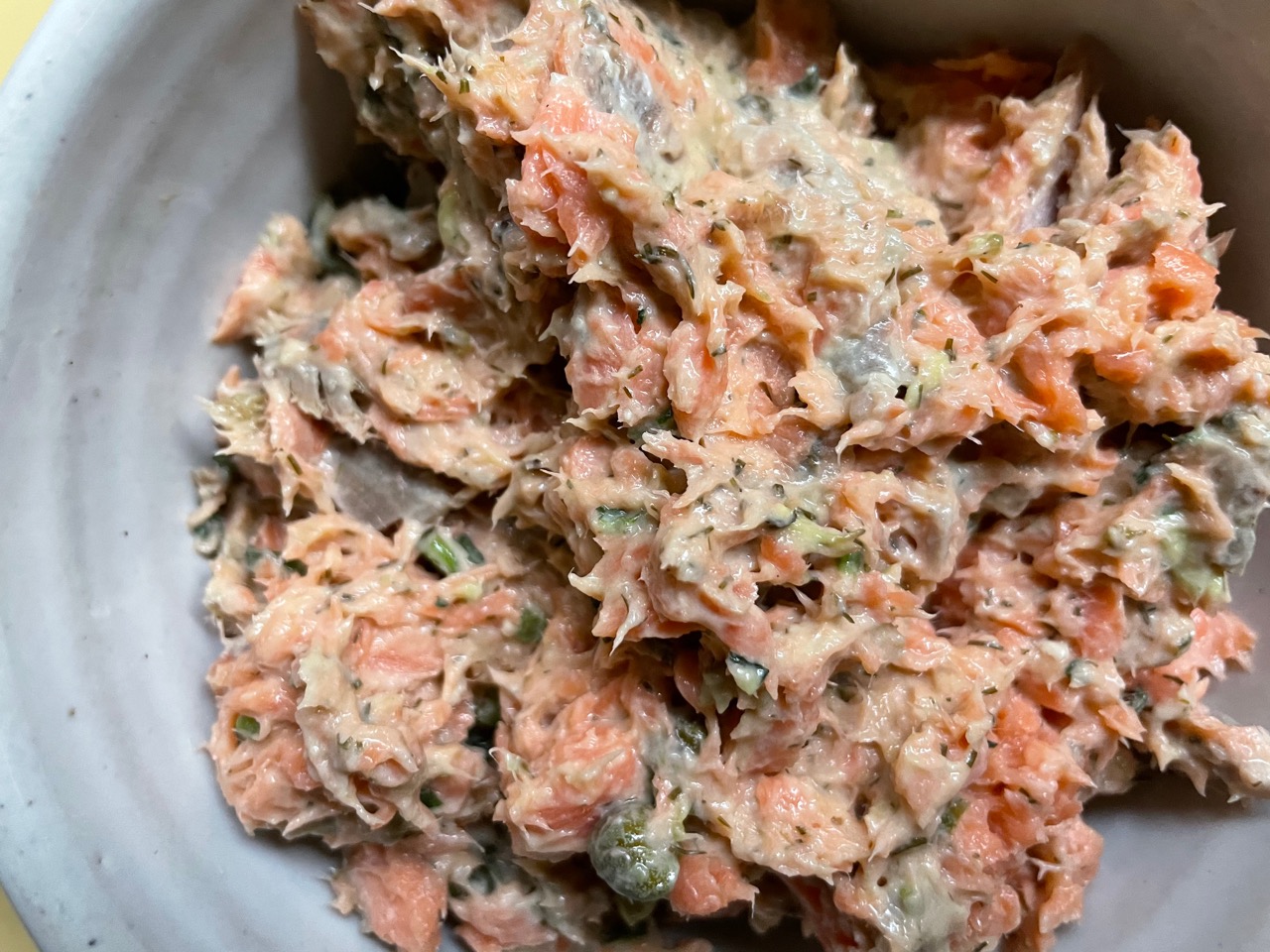 Ingredients:
a cup of leftover flaked cooked salmon
a spoonful of capers, with another spoonful of caper brine
2 large spoonfuls of Greek yogurt
herbs! I had squeeze dill, so I just added about ½ tablespoon
squeeze of lemon
salt and pepper
Mix it all up! Want it to be creamier? Add more yogurt.
I wanted mine to be fishier, tart, and salty, so I went a little lean on the yogurt..
Season!
Just hope your fish is medium rare. But actually this would be excellent with an overdone dry fish too..