With eggs!
Apparently my nephew loves to eat pickles, mustard, and salami.. So, we folded them into our scrambled eggs.
And, don't forget that I love cheese (how could you?). So when he left me with leftovers, I folded them into a quesadilla. 
It is a wonderful combination of crazy flavors, I must admin.

I guess I should be happy that he doesn't eat much..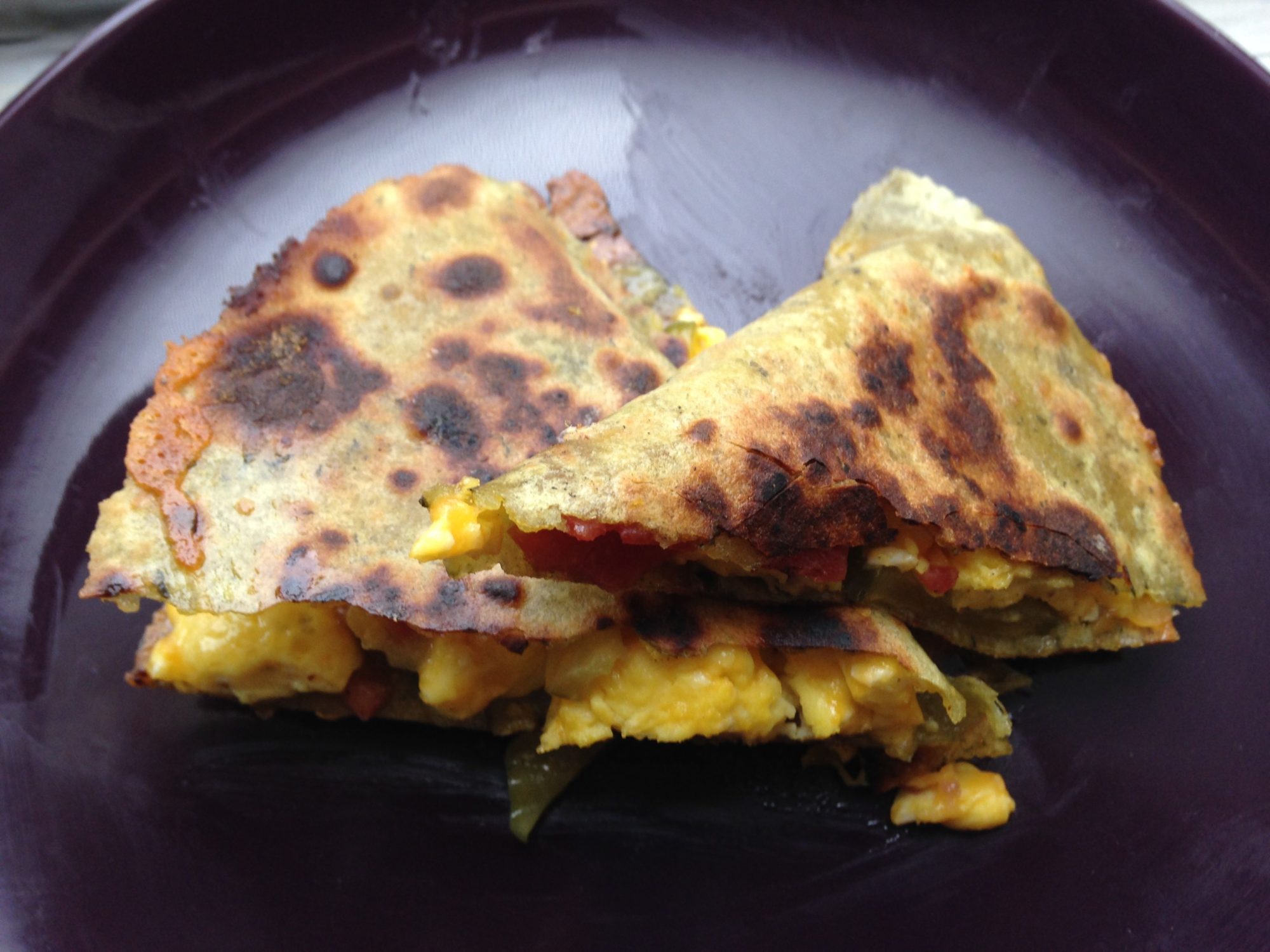 Ingredients:
1 tortilla
leftover scrambled egg mixture (or you could make it new with an egg, salami, pickle, mustard)
cheese
In a hot pan, add the tortilla and then pile on cheese, egg mixture and more cheese to one half of the tortilla. Fold over the tortilla and cook for a few minutes on each side until it is crispy and the cheese is melted.
You know how to make a quesadilla, right?
That kid, what a ham..