Well, I had some leftover roasted broccoli and carrots that were kind of caramelized and charred. With quinoa. Last night's dinner..
Oh and some lingering homemade chicken stock. Must use today.
And here we go.
Mix together with soy sauce and all the sudden there is this dark brown, salty, slightly sweet, crunchy, silky, gelatin rich broth that will cure your depression..
Warm your soul.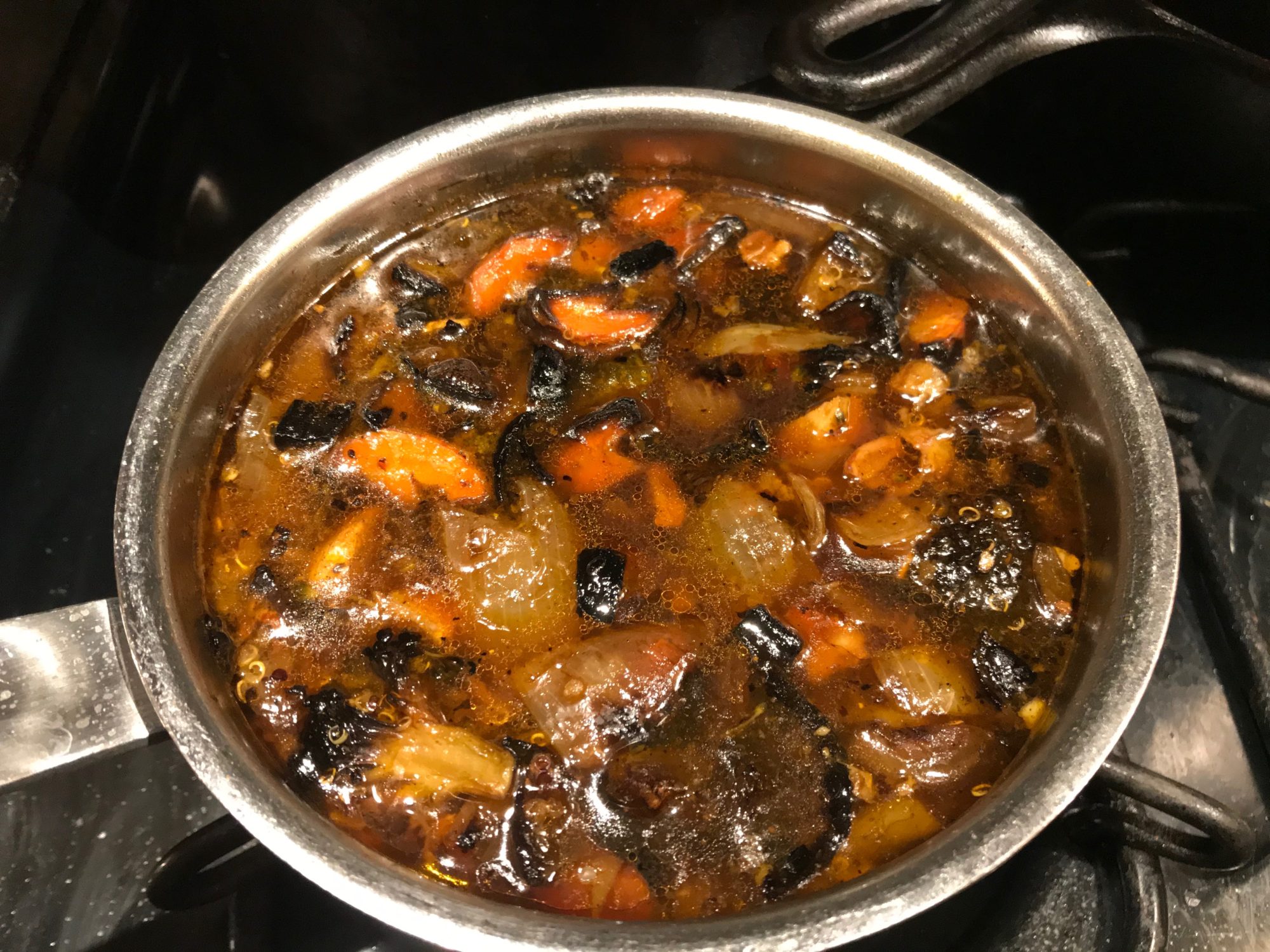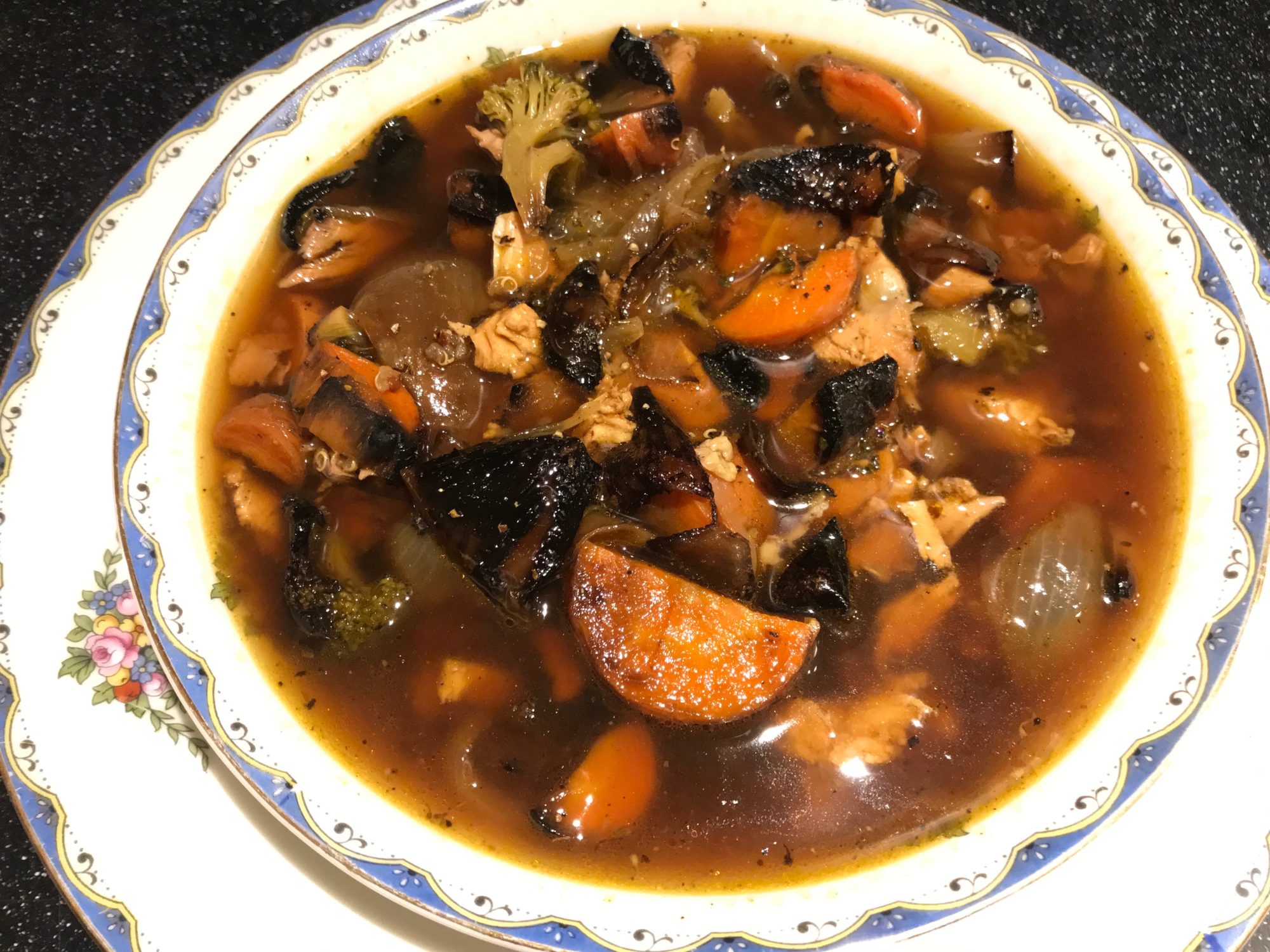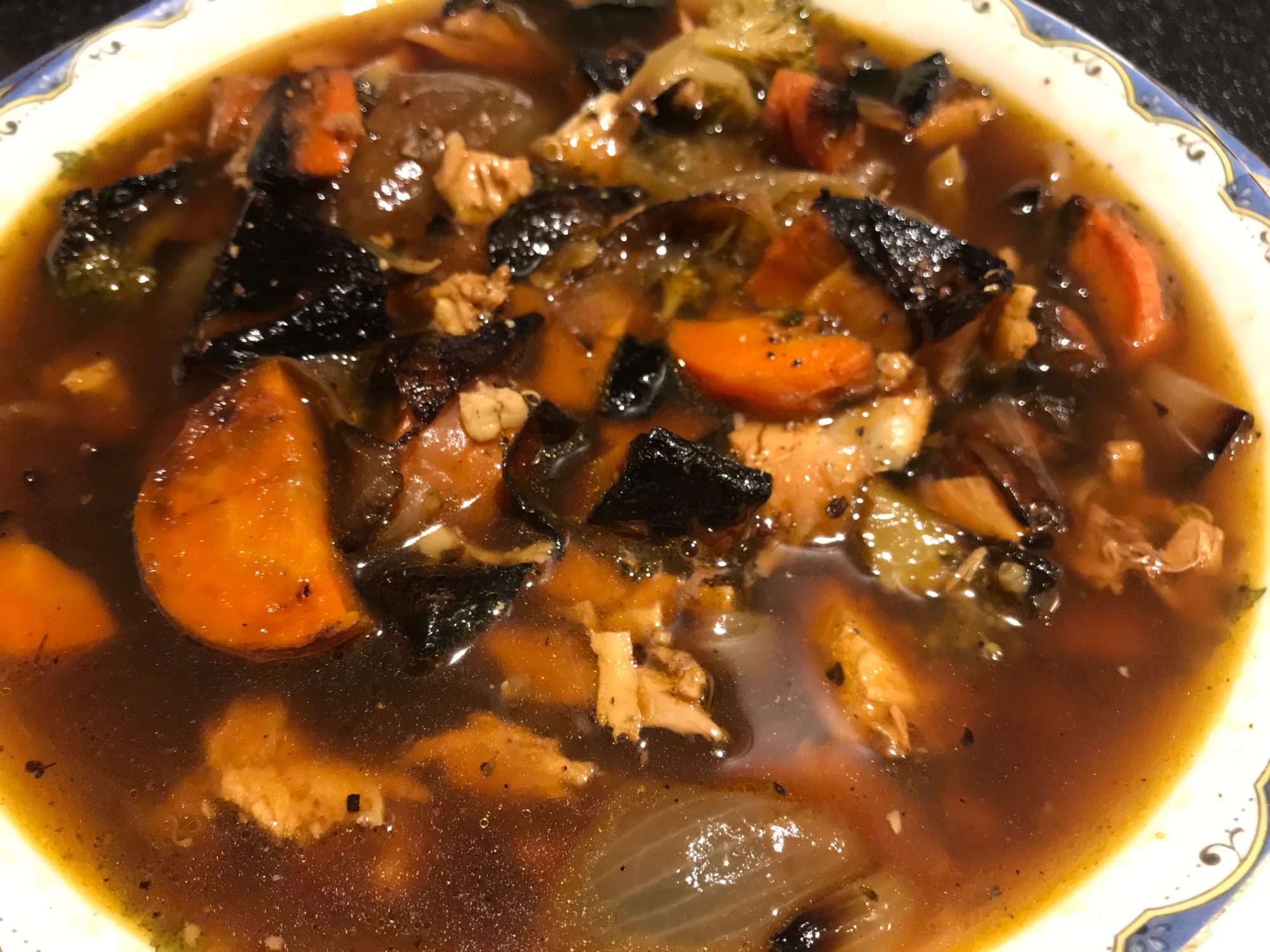 Ingredients:
1 chicken breast (or comparable), chopped
1 cup of roasted vegetables – carrot, broccoli, onion
½ cup leftover cooked quinoa
a few splashes of soy sauce
3 cups of chicken stock
splash of pickle juice (or lemon juice or vinegar) to taste
Just combine it all. Simmer for a bit and then eat it up.
If need to roast the vegetables, do it beforehand. 450 degrees. Toss the vegetables with some oil and seasonings and roast up for 10-15 minutes until they get kind of charred but not yet burned.
Add some acid towards the end, I encourage you to use leftover pickle juice..
It's snowing here, so, yeah.
Makes 2 servings.