It is CSA season!
I got these two beautiful eggplants in my CSA (and I am one person). 
Inspired by Martha Stewart's Soup, roasting the eggplant at high temp and adding them to spicy roasted chickpeas, and then I forgot the water in the recipe, so we get this great dish. No soup/water/stock needed.
Just hearty, delicious, healthy dinner.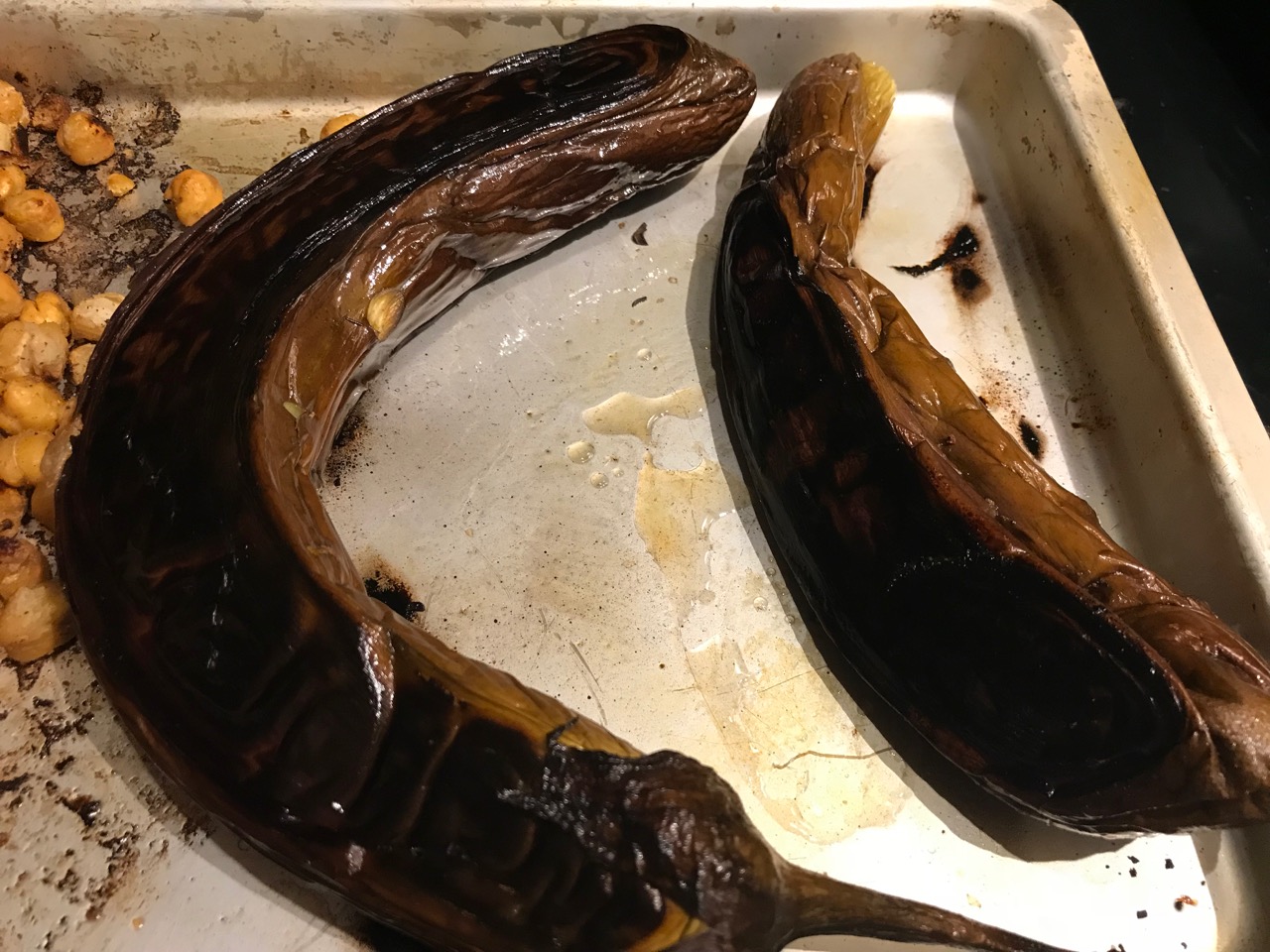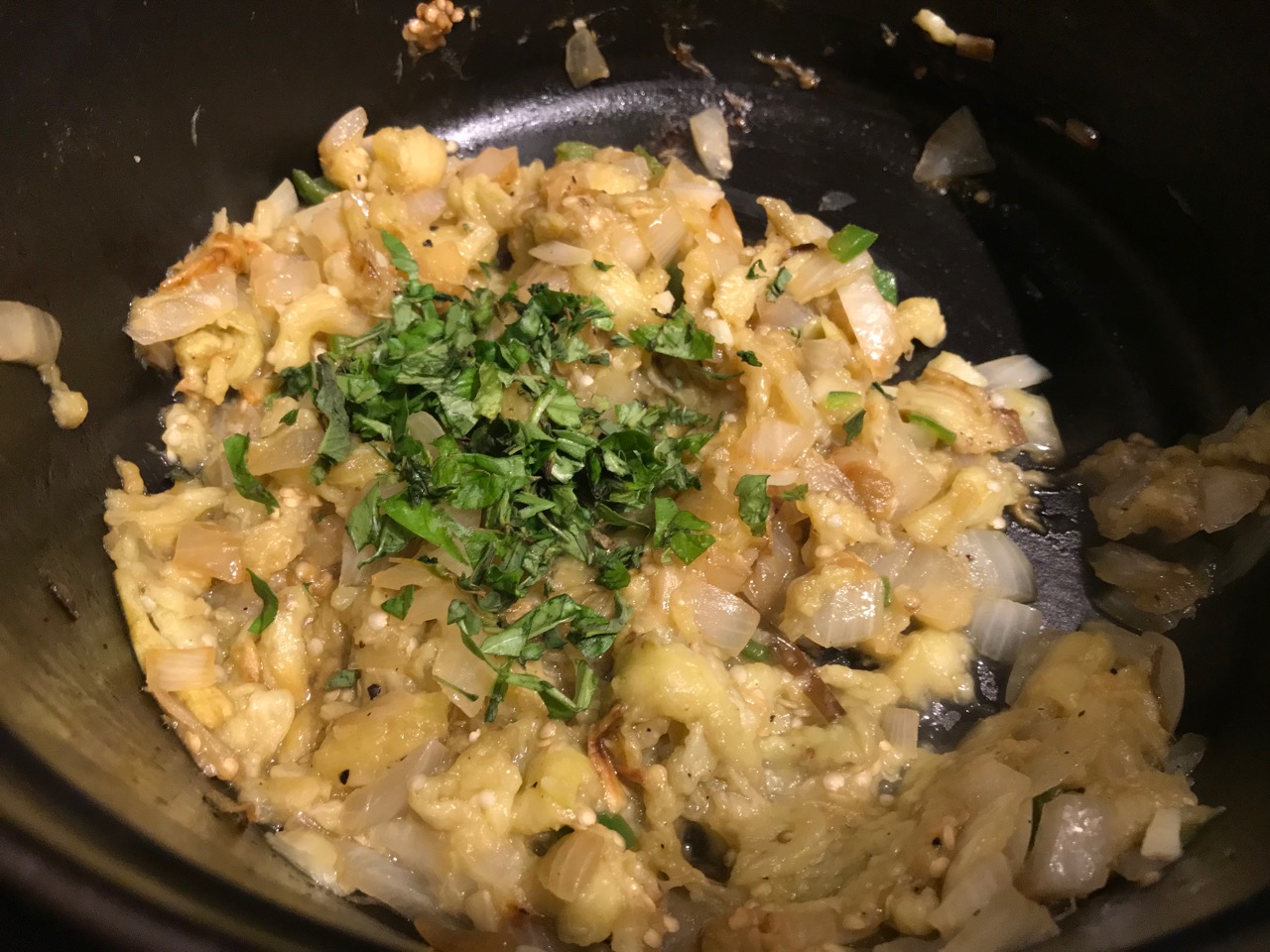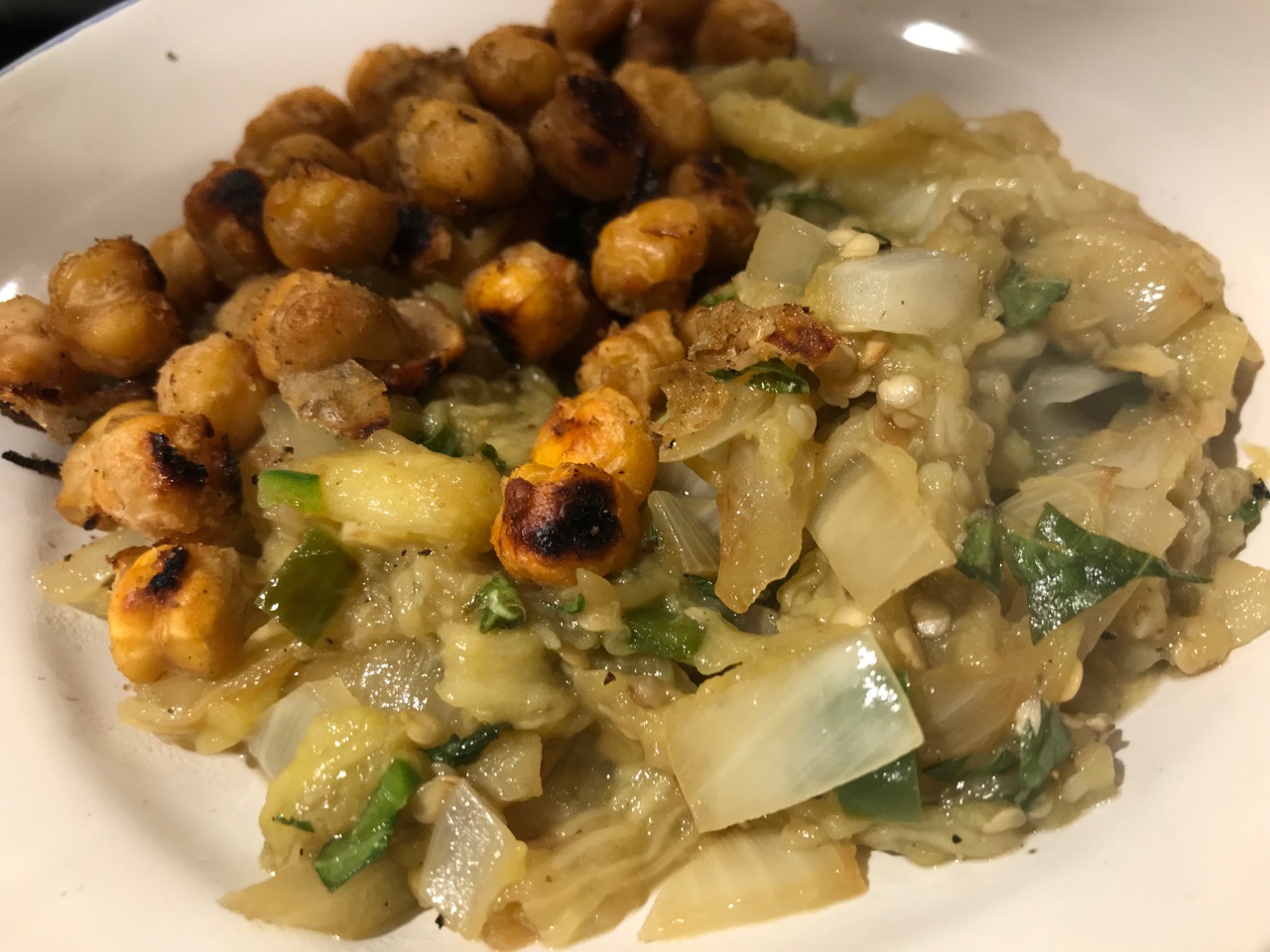 Makes 2 portions.
Ingredients:
a few splashes of oil
2 large thin eggplant, about 1.5 pounds
1 can chickpeas, drained and washed
sprinkle of cumin, chili powder, paprika
2 garlic cloves, diced
1/2 large white onion, diced
2 large jalapeno, de-ribbed and seeded, and diced
fresh herbs
optional topping- cottage cheese, yogurt, sour cream, etc.
Poke the eggplants with a fork and roast at 450 degrees for 20 minutes, until it is soft and the skin peels off nicely (let it cool). Then chop it up and season it.
Spread out the chickpeas on the baking dish and toss in some oil and the seasonings- cumin, chili powder, paprika.. whatever you want to add in. Bake in the 450 degree oven for 10 minutes or so, tossing about, until they get all crispy.
In a pan, heat up a splash of oil and sweat out the onions, jalapeno, and garlic. Season! Add in the eggplant and the fresh herbs. Cook on low for 10 minutes or until it all settles in together.
Layer on your dish, some eggplant, some chickpeas, and a little cream topping. I like cottage cheese..
Yum.