I always seem to have leftover cauliflower. 
I mean, a head of cauliflower is really large and can last a few meals..
I was also trying not to eat bread for a few days. Hence, the flaxseed..
It cooks up nicely. 
And really fills you up.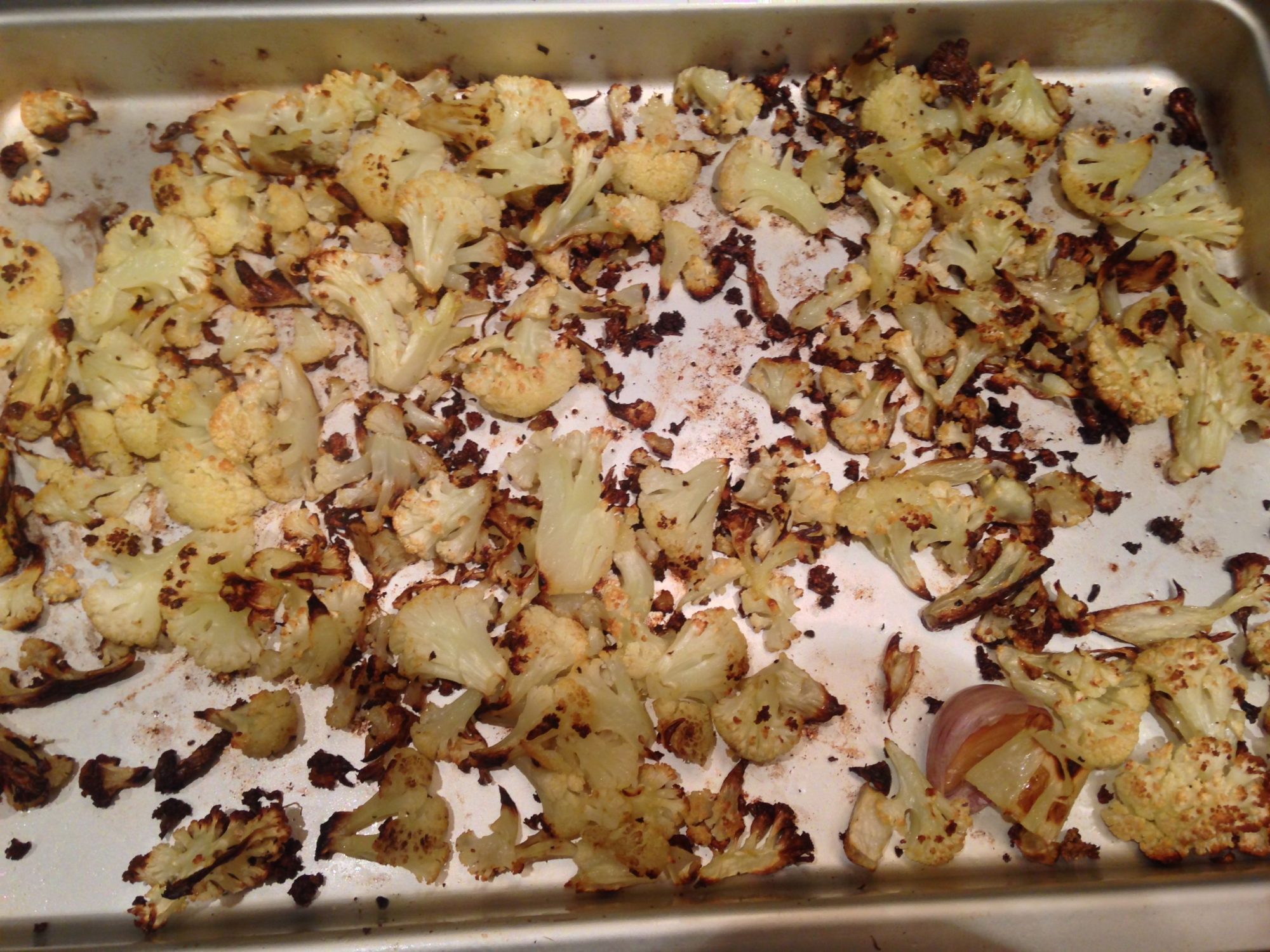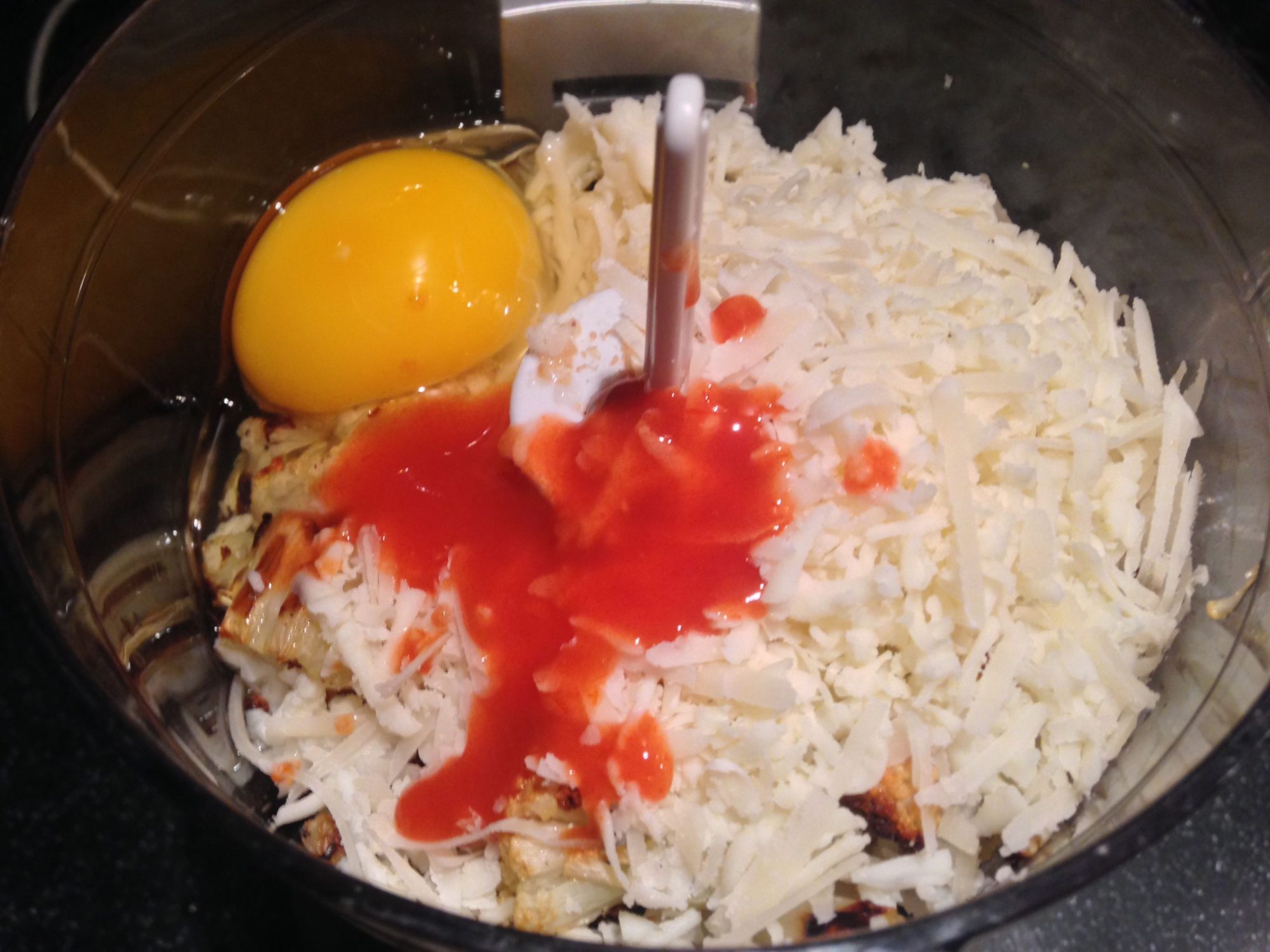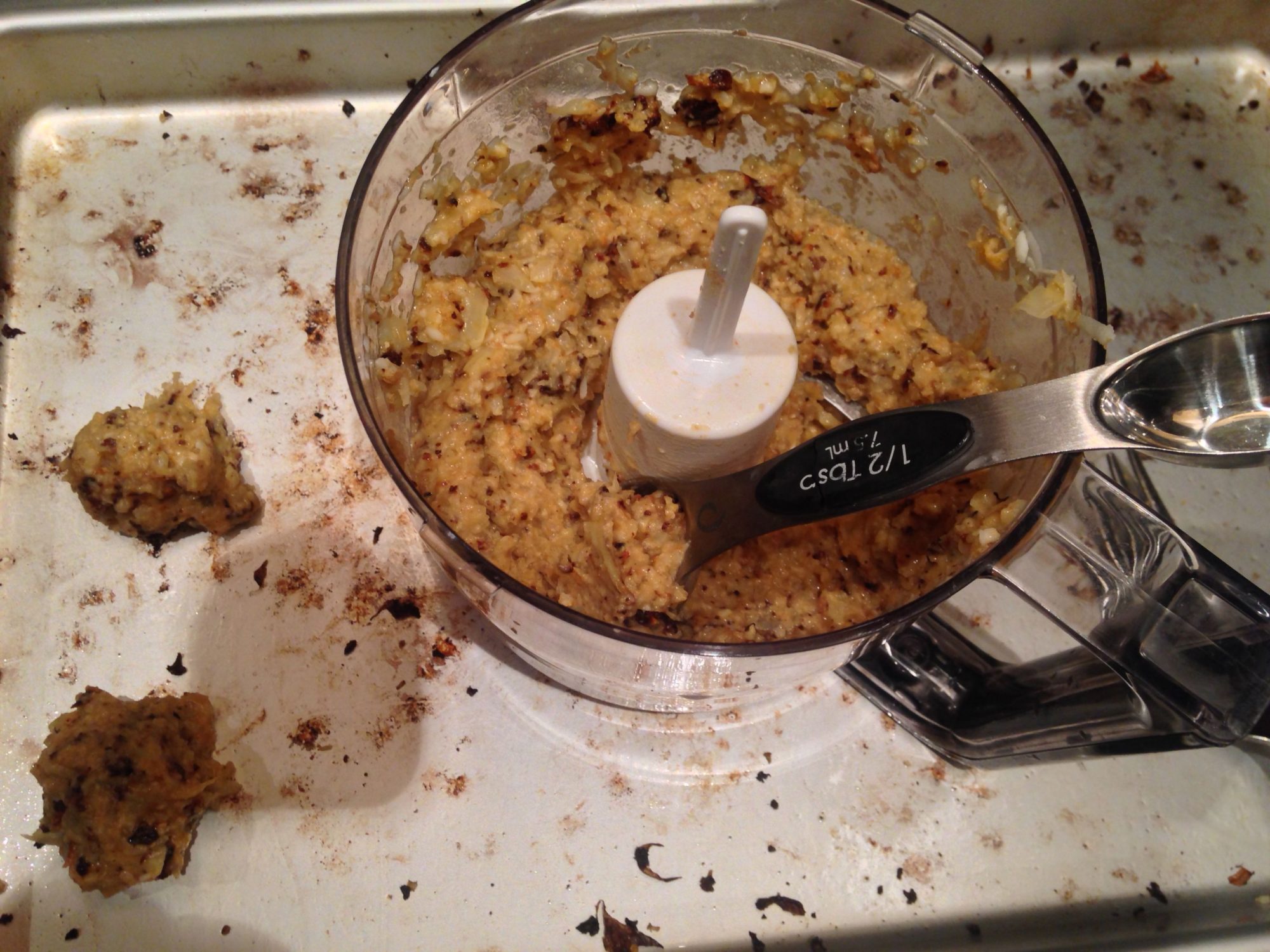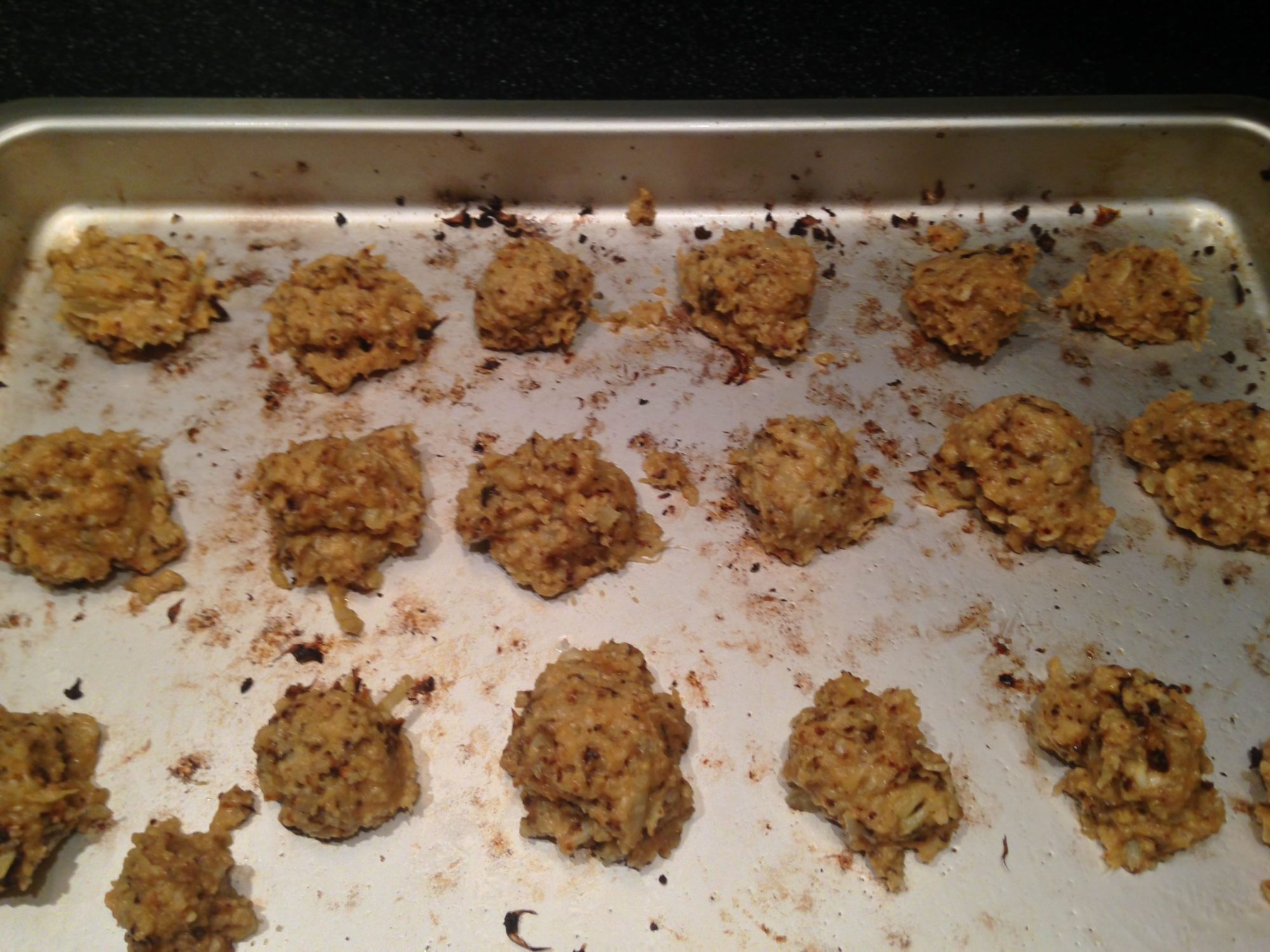 Ingredients:
1/2 head cauliflower, roasted
1 garlic clove
1/3 cup cheese, shredded, Parmesan and Dubliner divided (or whatever)
1 tbsp flaxseed meal
1 egg
1 tsp hot sauce
Cut the cauliflower into florets and roast it up. Tossed a tiny bit of olive oil, seasoned, and roasted at 400 degrees for 30 minutes with the garlic clove thrown on top. Once it is cool (or maybe it is leftover), add it to a food processor with the cheese, flax meal, egg, and hot sauce. Squeeze out the roasted garlic and add that too.
I used my 1/2 tbsp spoon to make small balls and drop them onto a greased cookie sheet. Bake at 425 degrees for 20 minutes, flipping them once so they brown on both sides and being careful so they don't stick.
They harden up and then you can dip them in homemade tzatziki.
And then you can eat them all.
And feel free to add a bit of flour if you don't want to mess with the flaxseed meal..