Now, I know that you don't need a recipe to make a roast beef sandwich, but it is a classic leftover idea..
Also, this roast. So good. It can feed you for a week.
A beef loin cooked at 350 for 1 hour 15 minutes (I rubbed mine with rosemary & salt), or until 130 degrees inside.
A good rest, and you have got meat for days..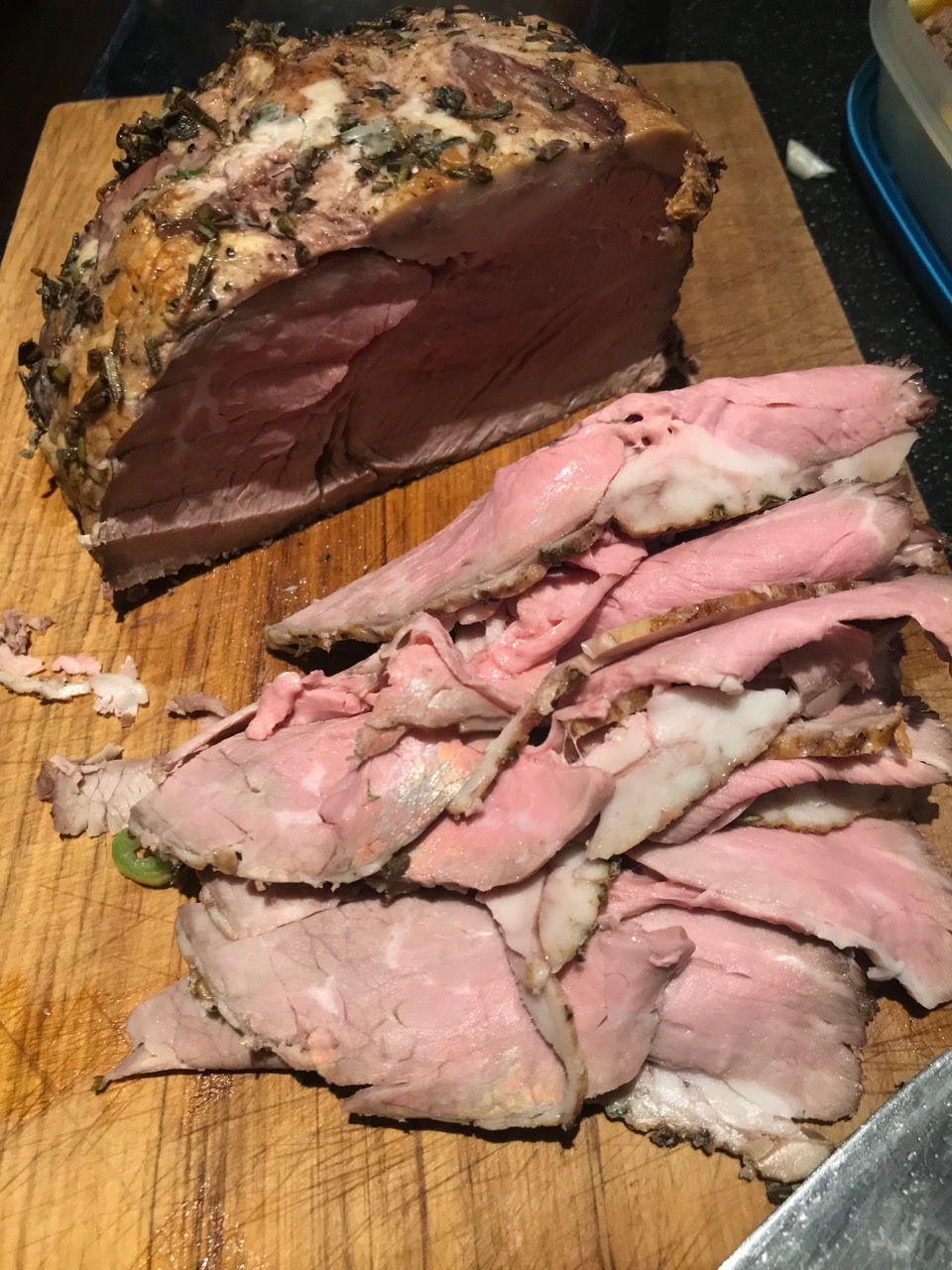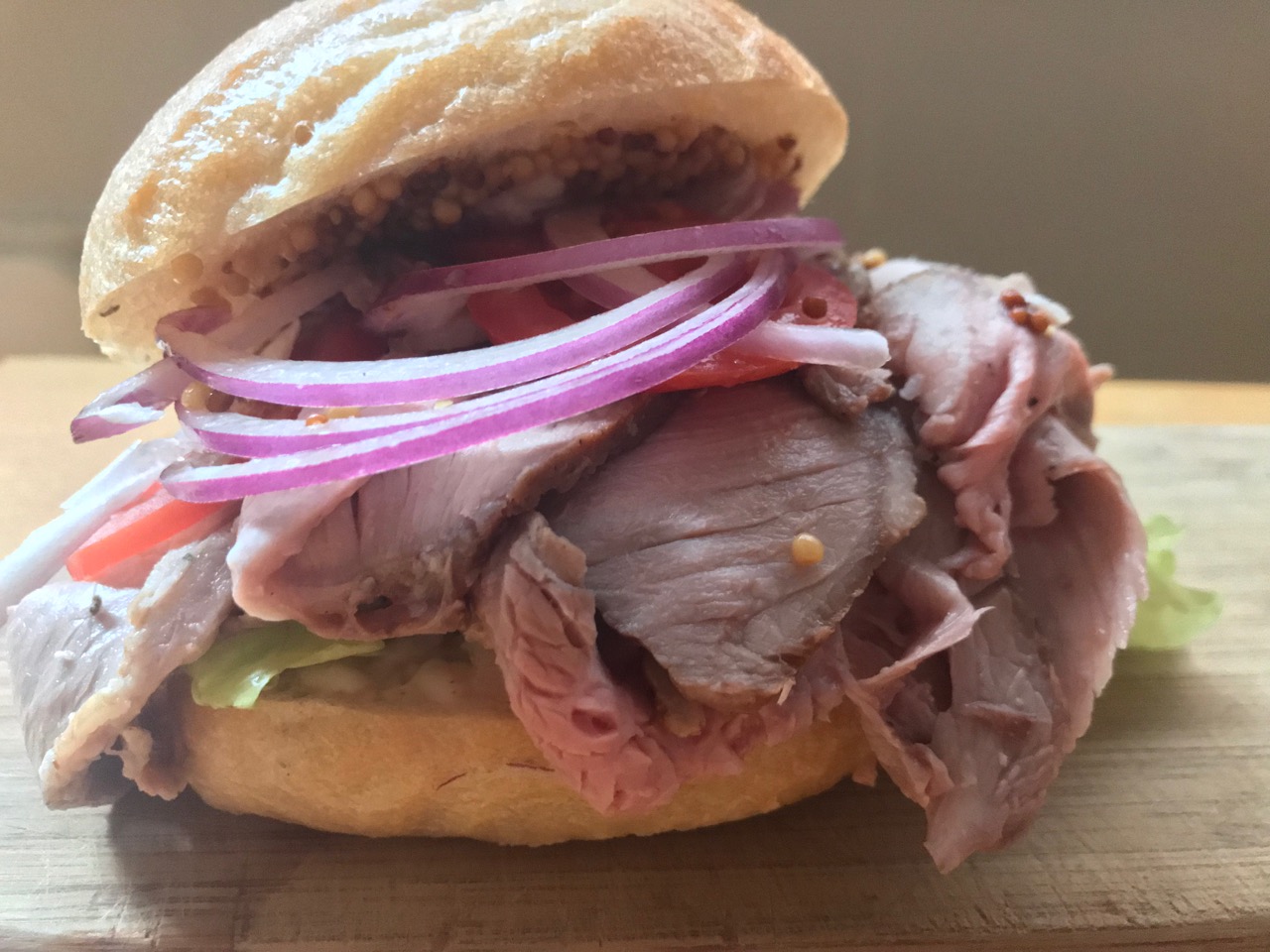 Ingredients:
medium rare roast beef, cut as thinly as you can
a roll
cheese, homemade mustard, red onion, tomato, lettuce
Toast up the roll with the cheese. Top with thin slices of roast beef, mustard, tomato, lettuce, onion.
Ahhh. so good..
Just make sure it is medium rare.
MEDIUM RARE!