I went out to eat with some friends of mine. Indian.
And we ate things like goat curry and palak paneer and chicken tika and samosas and pakoras..
And lots and lots of rice.. 
As we were eating, my friend told me about traveling through India, eating fried pakora filled with any bits and pieces of leftovers.. a chunk of bread, a bit of eggplant..
Well, it turns out that you can also make pakora with leftover rice..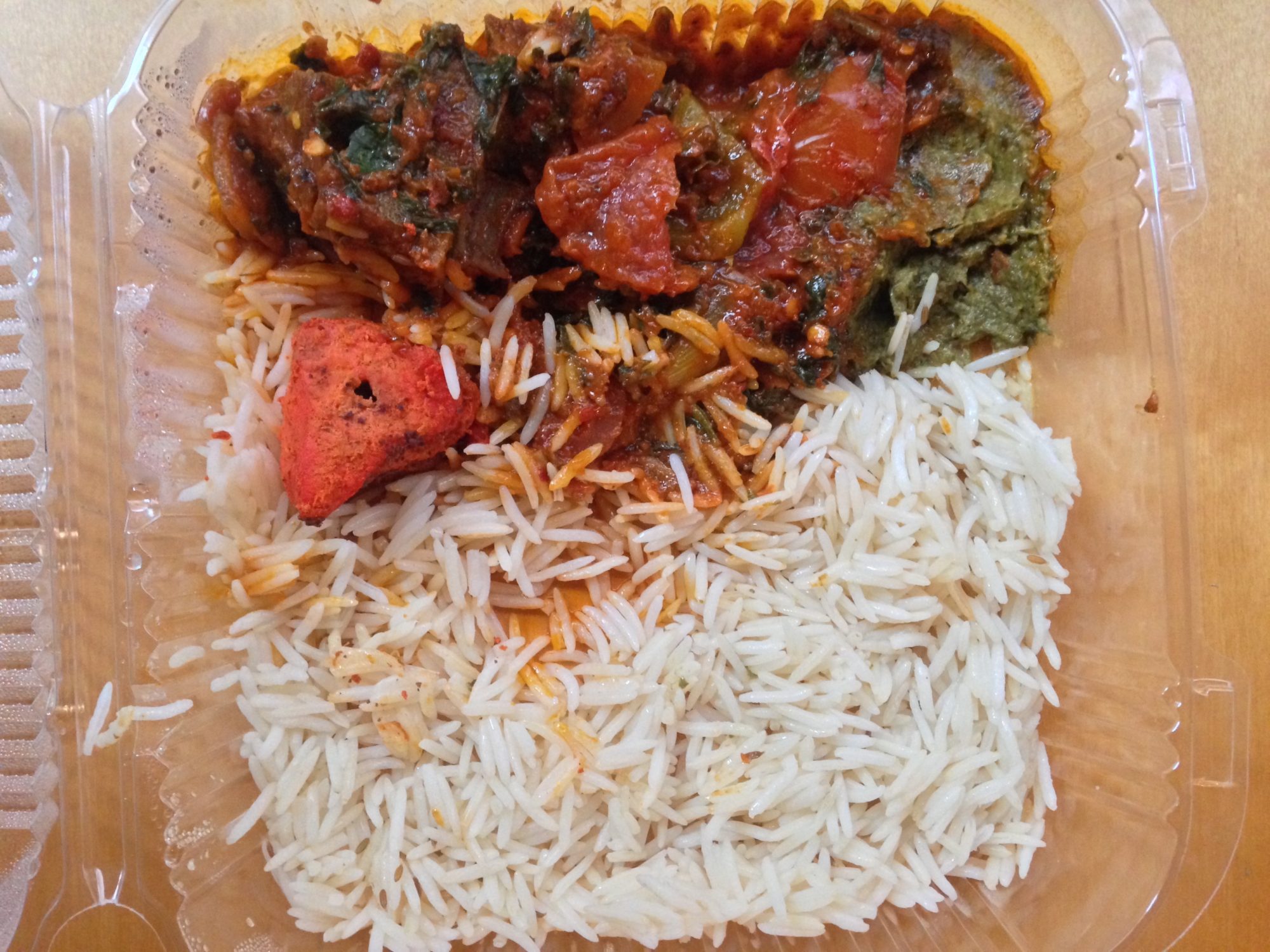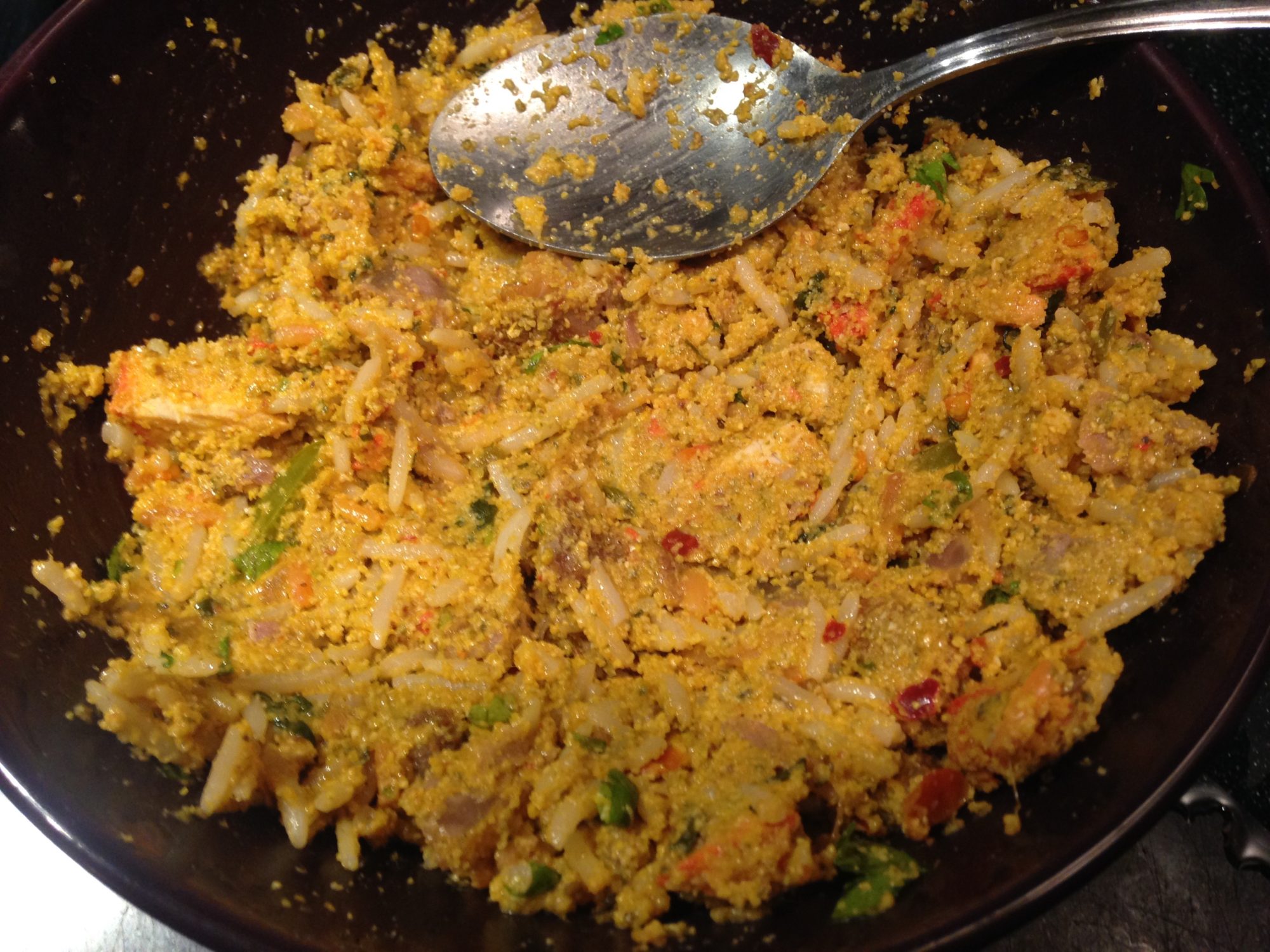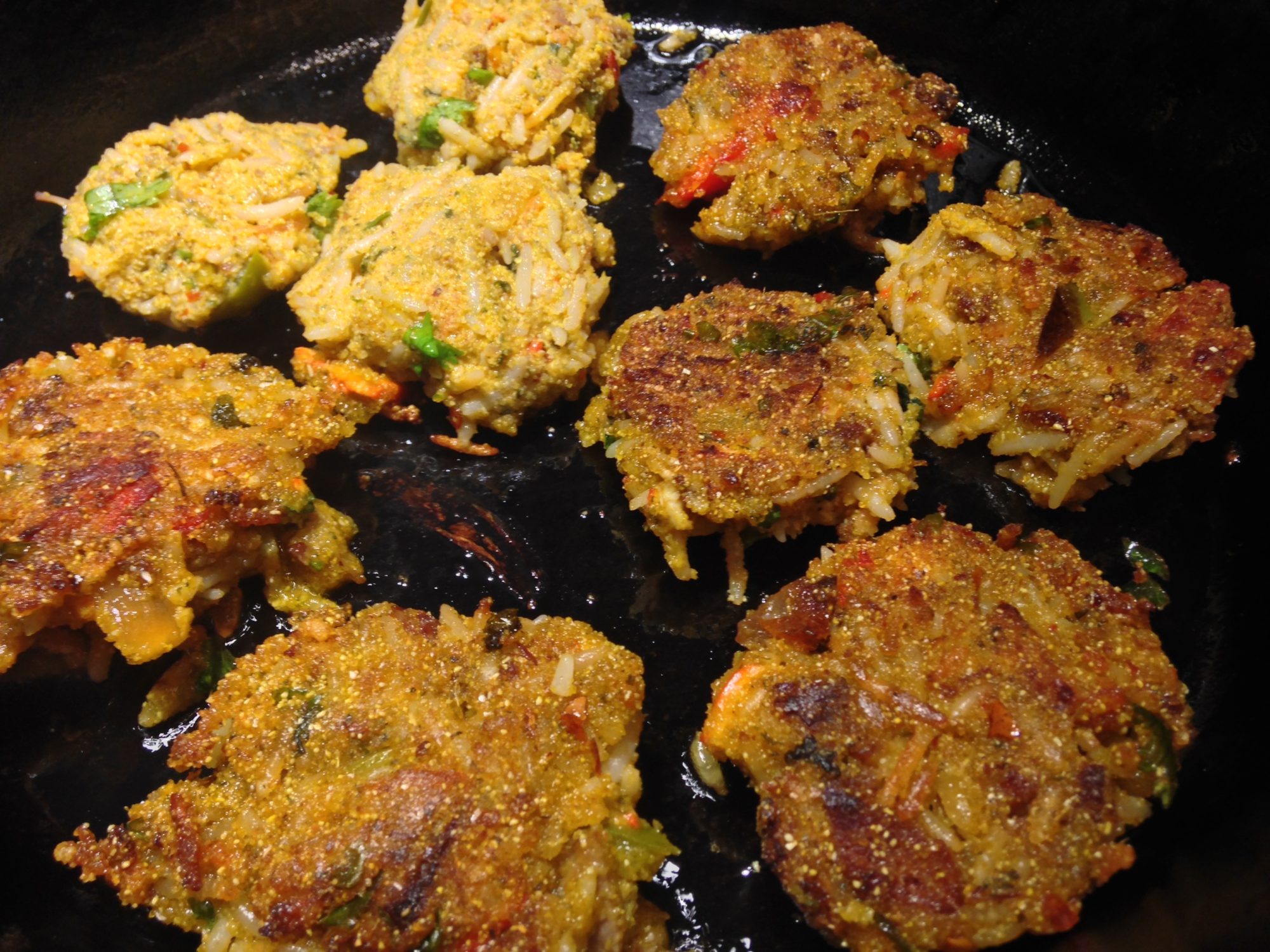 Ingredients:
1 cup of cooked rice
about 1/2 cup leftover indian food things, diced up
about 1/2 cup cornmeal
about 2 or 3 tablespoons of water
oil
Mix up the rice and Indian leftovers, and any seasonings you want, then mix in the cornmeal and let it sit for a few minutes. Then mix in a tablespoon of water at a time until you get a pasty substance.
In a hot pan, heat up some oil, make small patties out of the rice mixture, and fry them up on each side for a few minutes each, until they get brown and crunchy looking.
Slide them into a 350 degree oven for 10 minutes until they cook through.
Don't forget to sprinkle with salt after you pull them out and they are still hot.
Really good warm. With tea.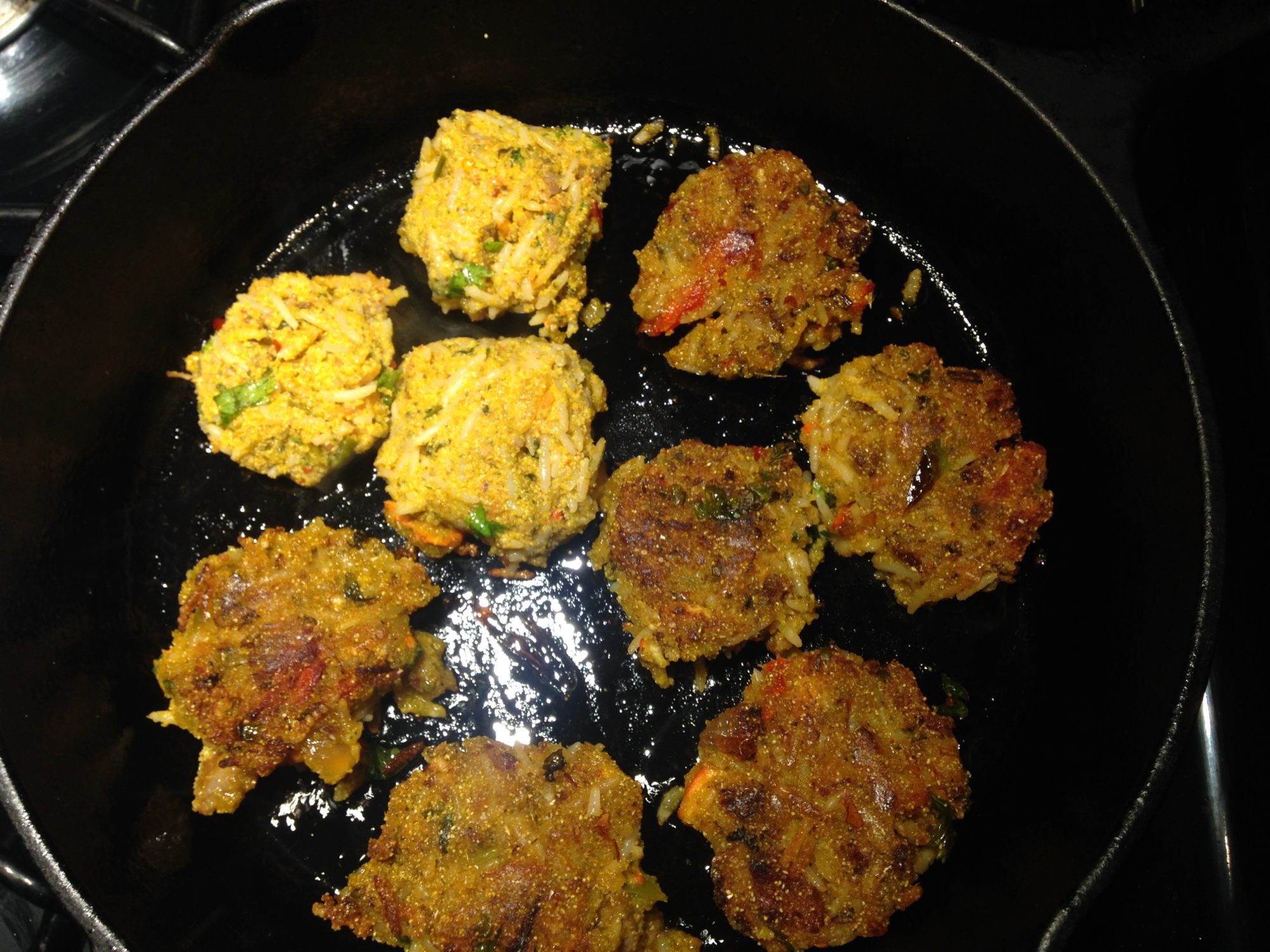 Inspired by this recipe from Spice Up the Curry.