I didn't plan this. It just happened. The rainbow.
Chicken, tomatoes, bell pepper, zucchini, mushrooms, Parmesan.
Or you know, whatever you have.. use up your leftovers.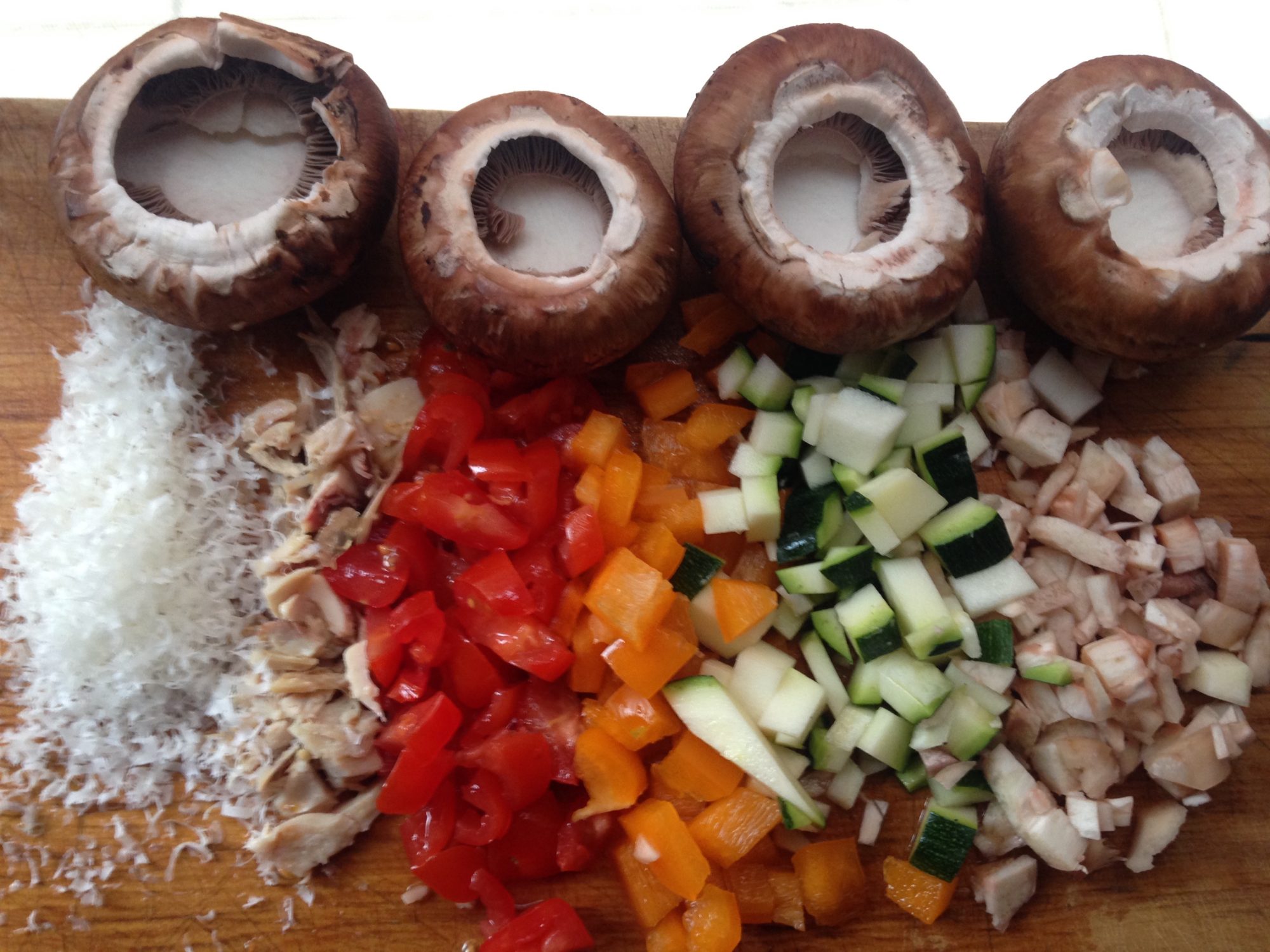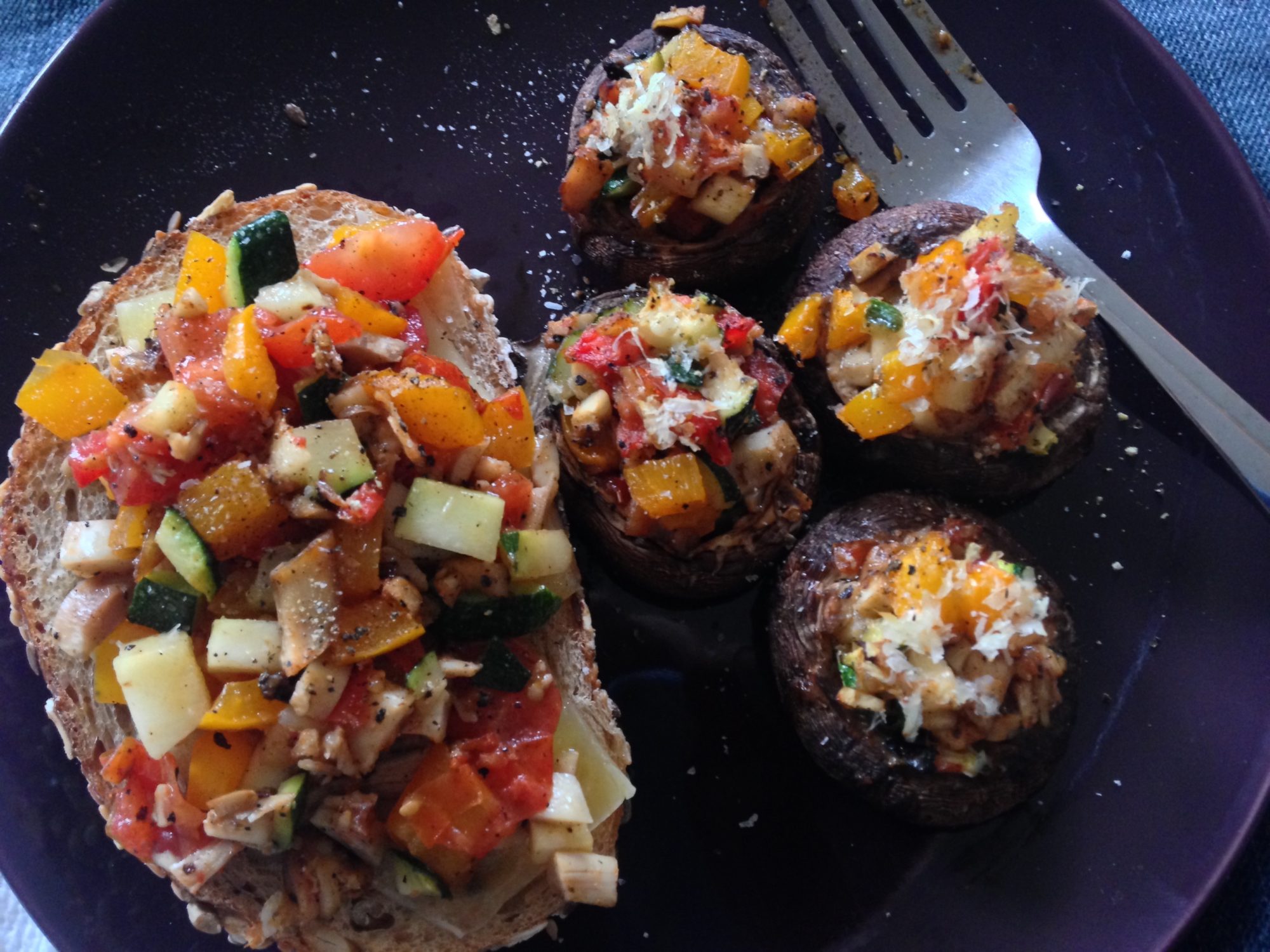 Ingredients:
mushrooms (big bellas)
stuffings
Pull out the stems and chop up the stuffings to a small dice. Fry the stuffing up a little and season really well. Stuff the mushrooms and top with Parmesan. Bake at 350 for 20 minutes or so, until done.
Oh and don't waste any extra stuffing. Cheese bread is always a good option..