Let's just call this my rainbow flag.. 
Some leftover pizza dough, things in the fridge, and some beet yogurt that Meg bought and hated..
Good thing it doubles as sauce.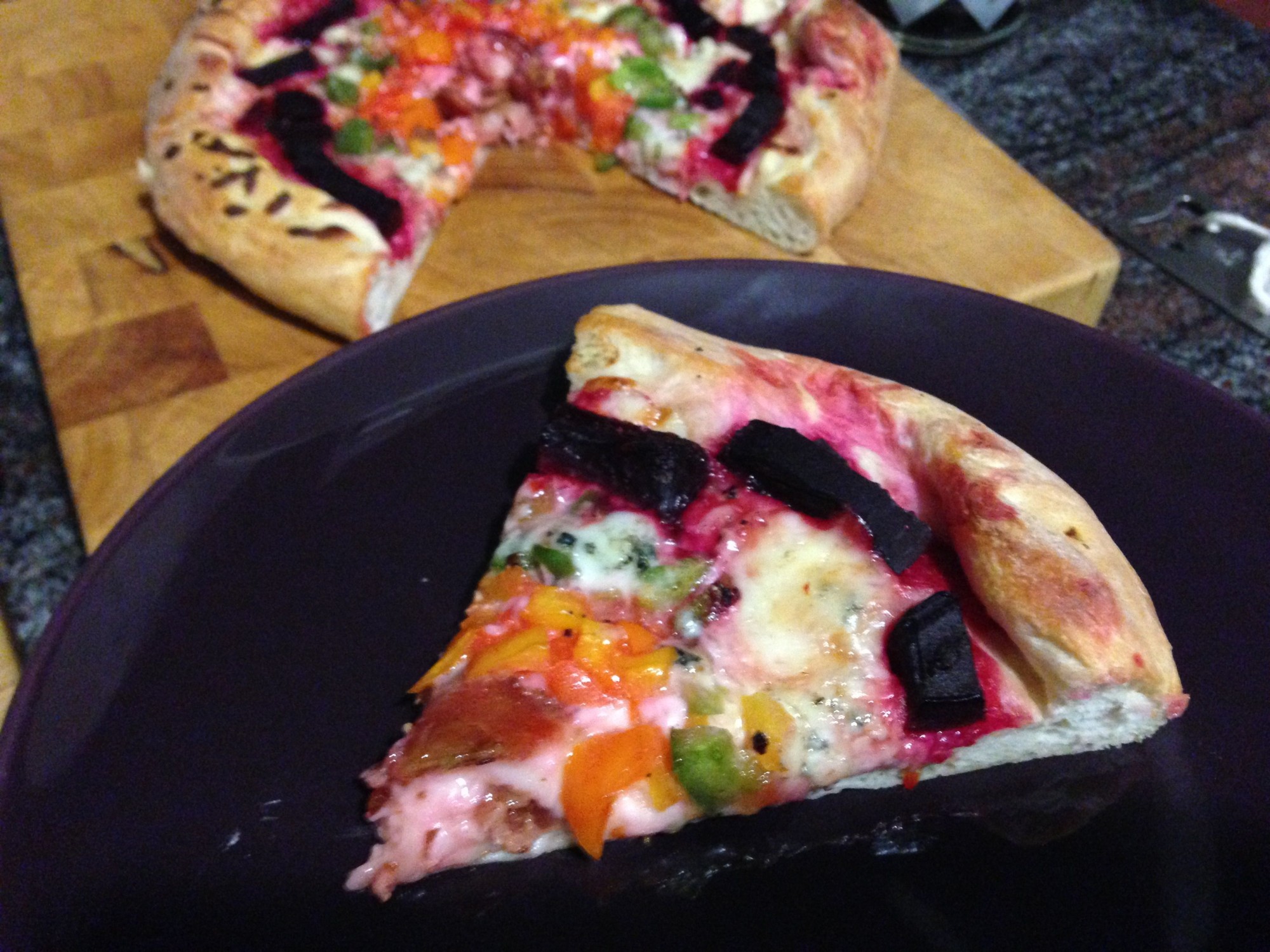 Ingredients:
1/4 batch pizza dough
2 or 4 spoonfuls of beet yogurt
handful of mozzarella cheese
a big pinch of diced bacon (red)
a little each of diced orange, yellow, and green pepper
sprinkle of blue cheese
masala pickled beets
Roll out the pizza dough into a personal pan size with a roll of crust on the outside. Add a little beet yogurt and then the mozzarella. Layer out the pizza toppings – red bacon in the center, rings of orange, yellow, and green peppers, then a ring of blue cheese, and pickled beets.
Cook at 400 for 15 minutes until brown and bubbly.
And then it's a bacon bite, a pepper bite, a blue cheese bite, and masala beets to finish it off.. A progression as weird as it is tasty.
Plus, you know, rainbows…