Radish Greens!
Please don't waste them..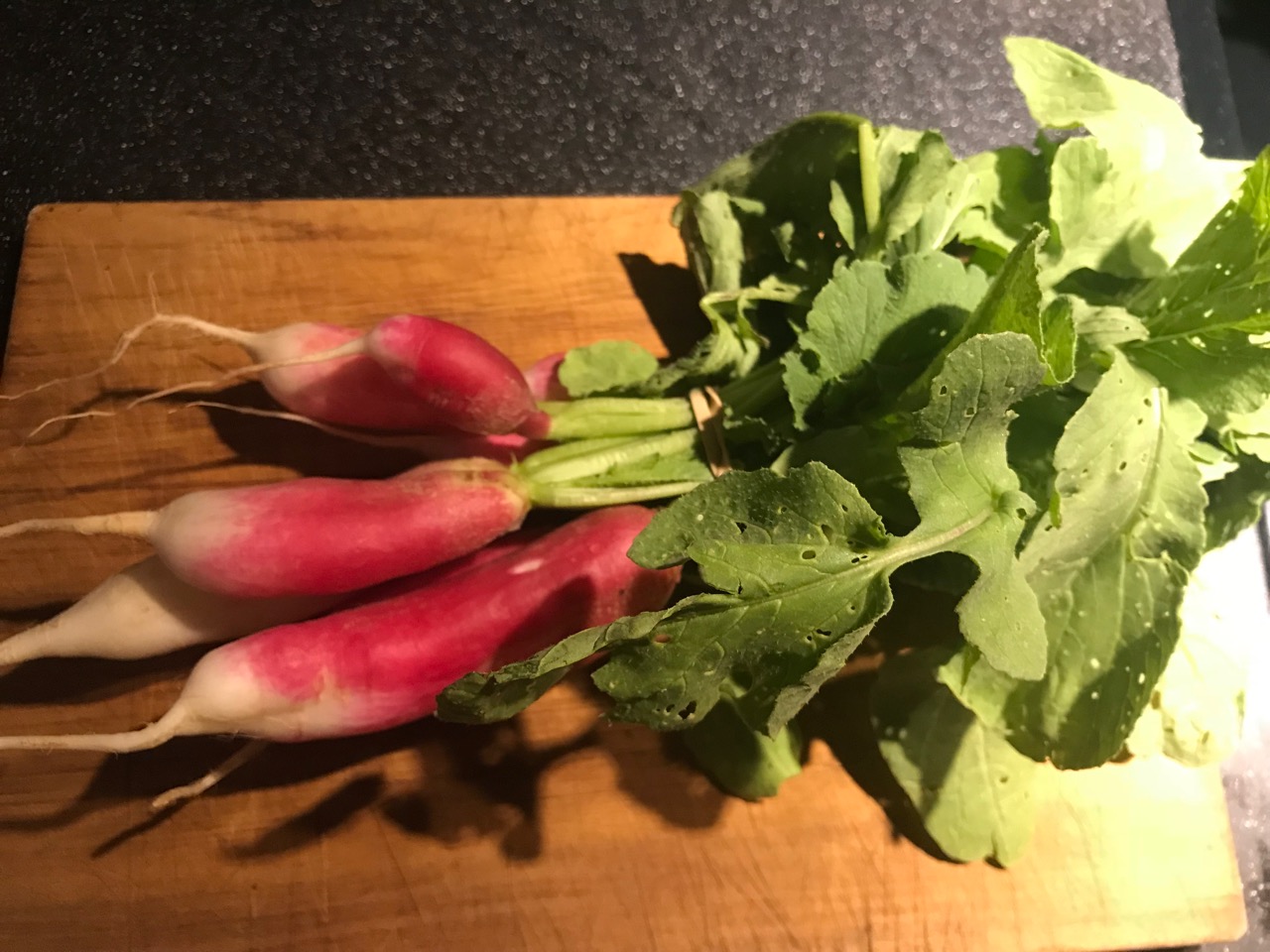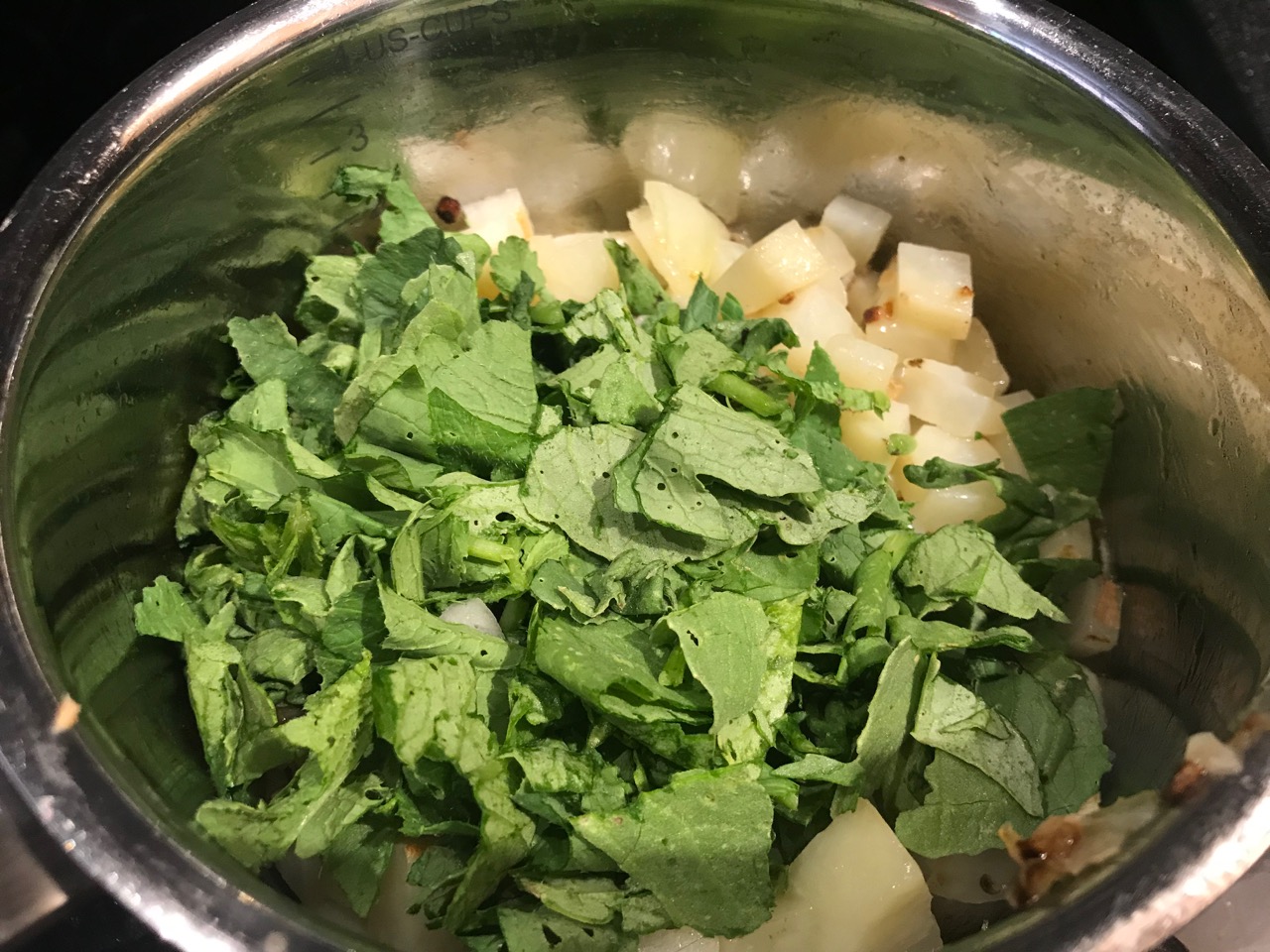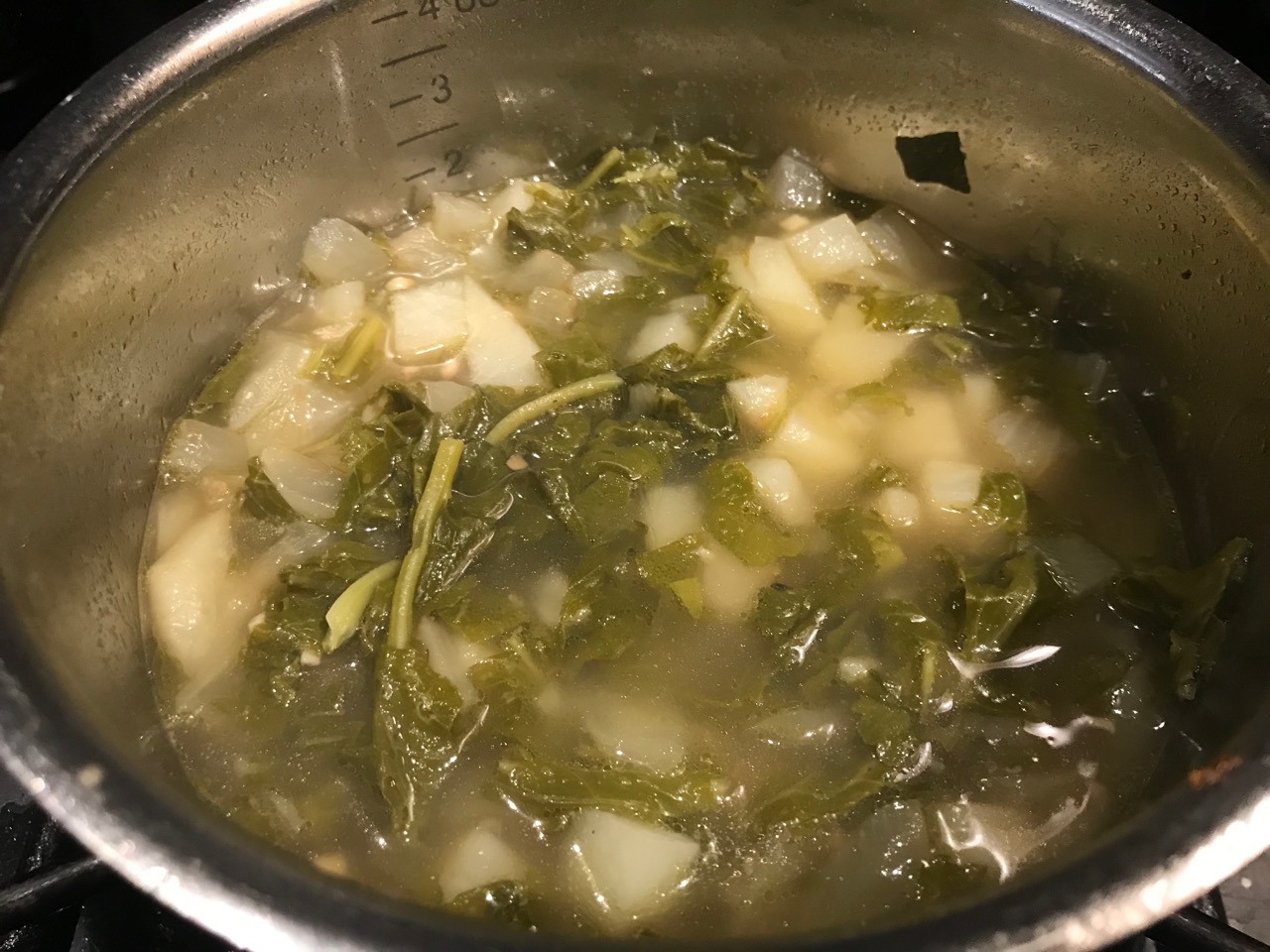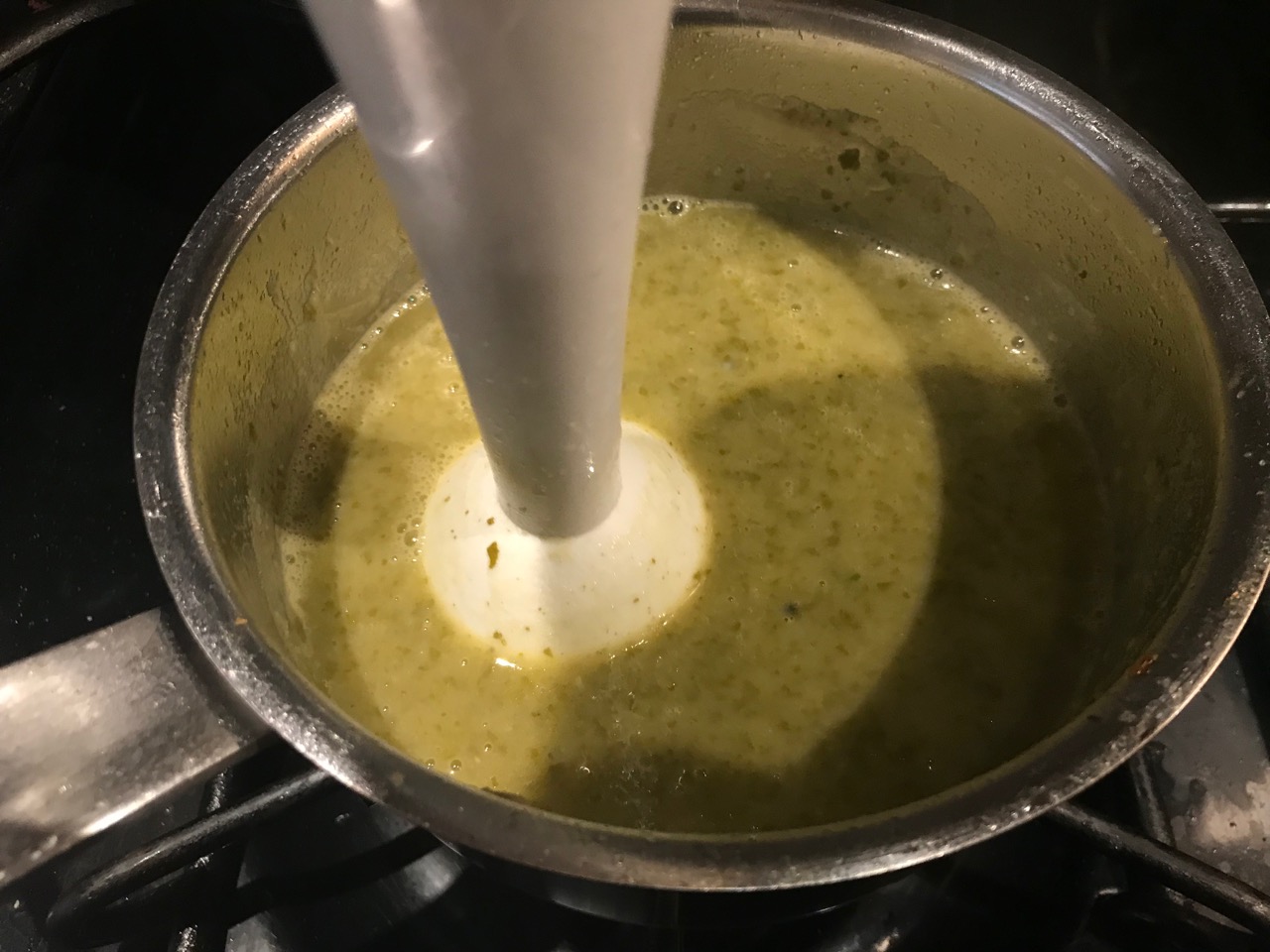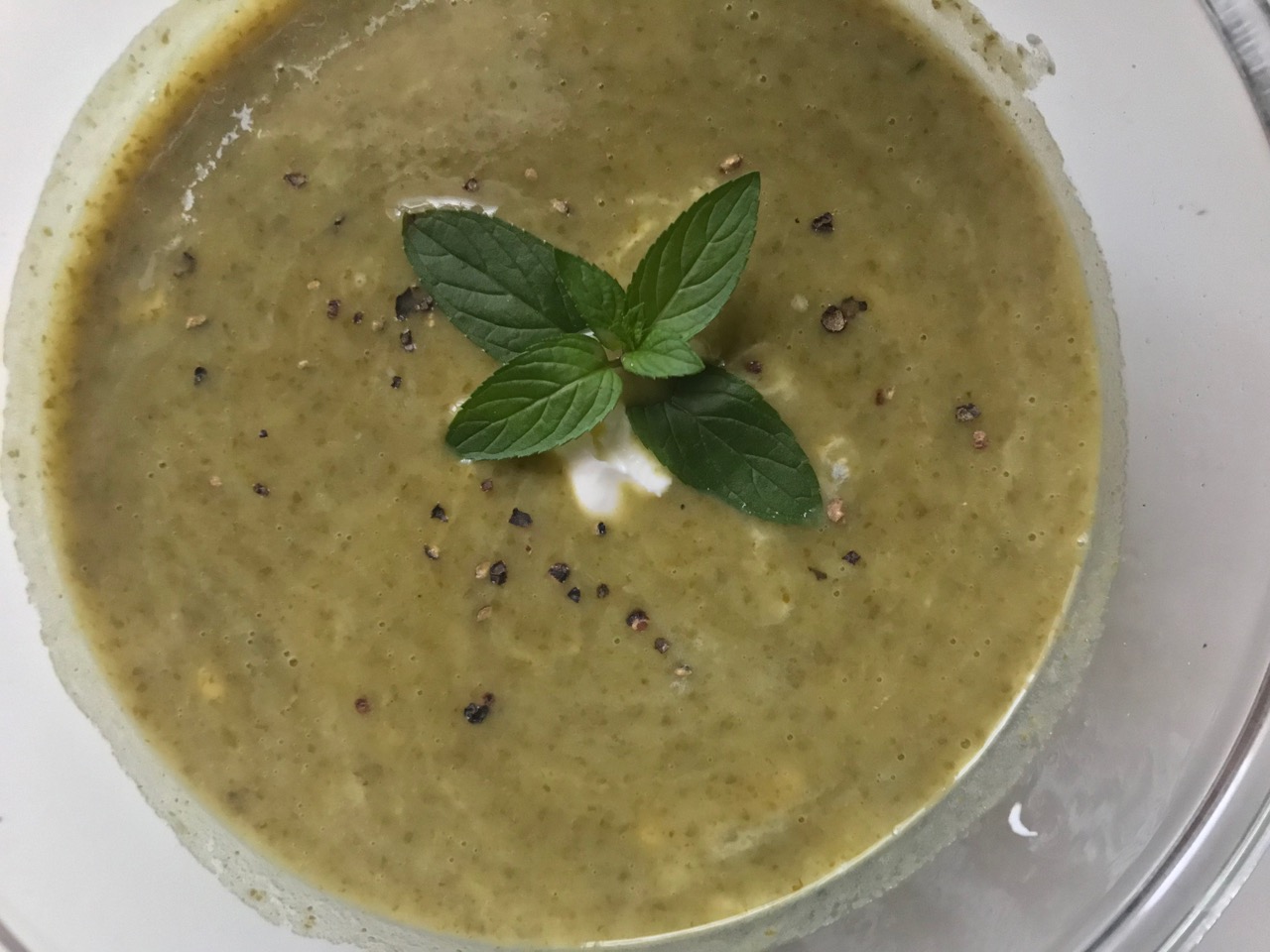 Makes 2 bowls
Ingredients:
radish greens from one bunch, about 3-4 oz or 1-1.5 cups packed
splash of oil
1/2 large potato, peeled and chopped about 1/2 cup
1/4 cup chopped onion
1 garlic clove
bunch of fresh mint, diced
fresh pepper
2 cups water (or stock)
a dollop of Greek yogurt (or similar)
In a medium hot pan warm up the oil and then add the onion, potato, garlic, pepper, and mint. Sweat it out for a few minutes.
Wash the radish greens, strip them off their stems and chop roughly. Add to the pot with the water and bring to a boil. Simmer for 20 minutes, let it cool a little bit, and then blitz it up (immersion blender?).
Salt to taste.
Stir in some Greek yogurt and sprinkle with fresh pepper.
Enjoy.
So good for you.
And good cold too!