It is kind of like a Cobb.
Except that I put in almost as much quinoa as lettuce and then all the rest of the things in my fridge..
I think it is the way I layered it..
Long layered Cobb..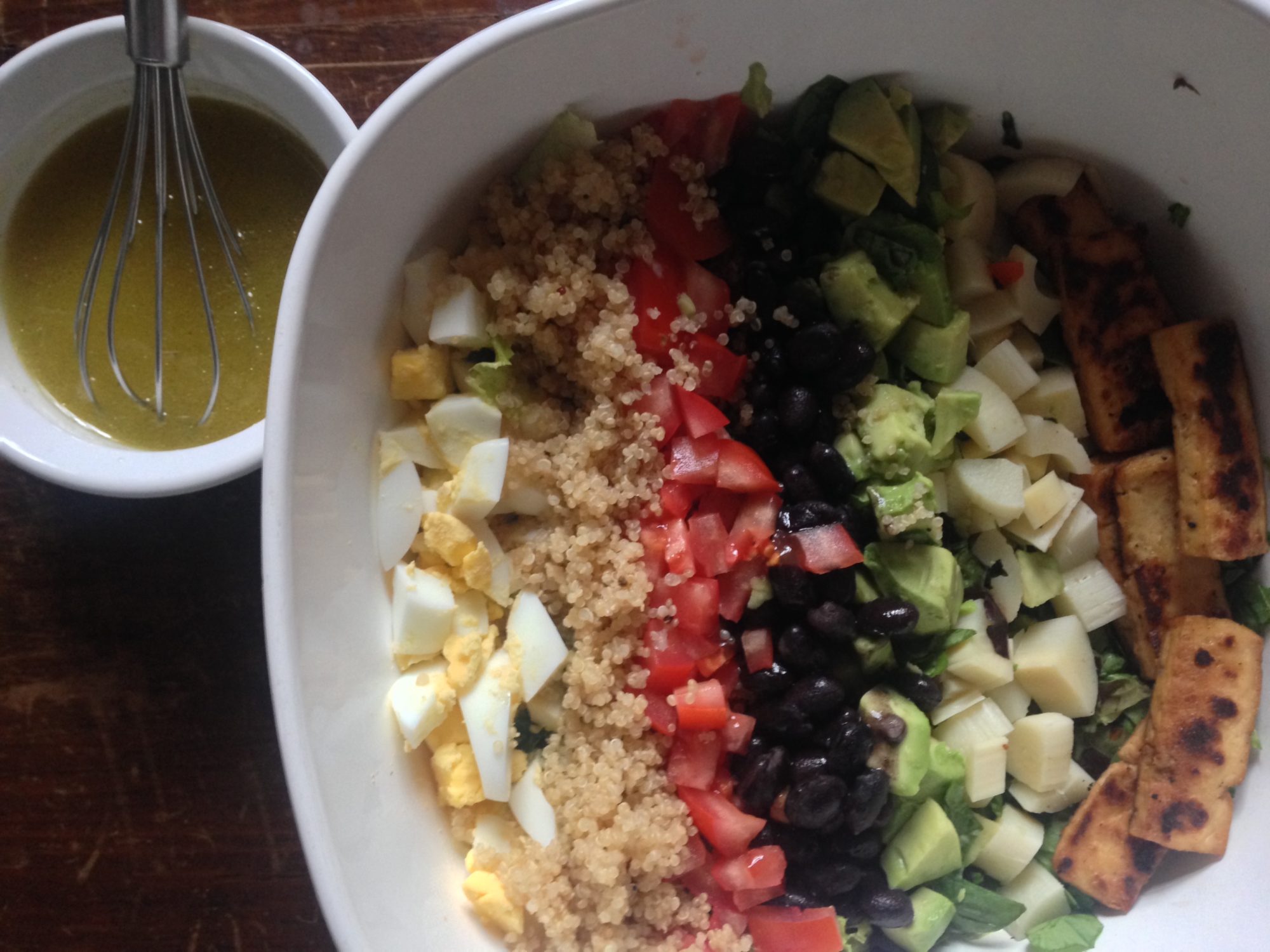 Ingredients:
1 cup lettuce, cut small
1/2 cup quinoa, cooked
1 egg, boiled and chopped
1/2 medium tomato, chopped
1/4 cup black beans
1/2 avocado, chopped
1 heart of palm, chopped
2 oz baked tofu, sliced
1 tbsp lemon juice
2 tbsp olive oil
1 tsp mustard
Combine the lemon juice and mustard and then whisk in the oil. Season.
In a bowl, add the lettuce, then layer on all the rest of it. Drizzle the dressing over and then eat it. However you want to. I like to curate my own bites, and then eventually mix it all up into a big mess..
Feeds 1.