It took me just a few weeks after Thanksgiving to pull out the carcass stock from the freezer.
This year not only did I pop a leftover purple carrot in the stock (making it purple), I also froze some of the carcass meat (after picking through it) in the same jars as the stock..
Defrost and Presto! Turkey soup.
Like magic.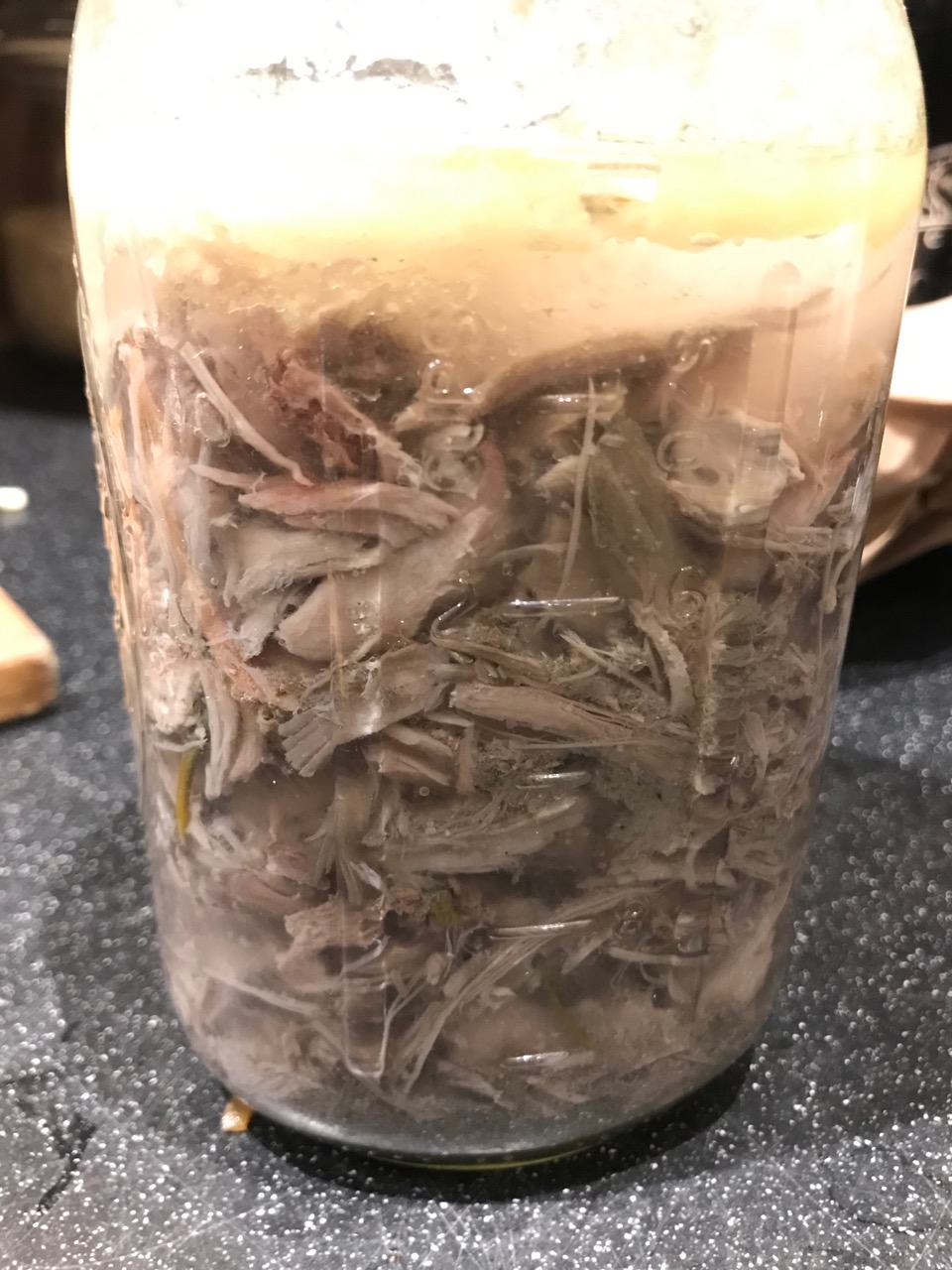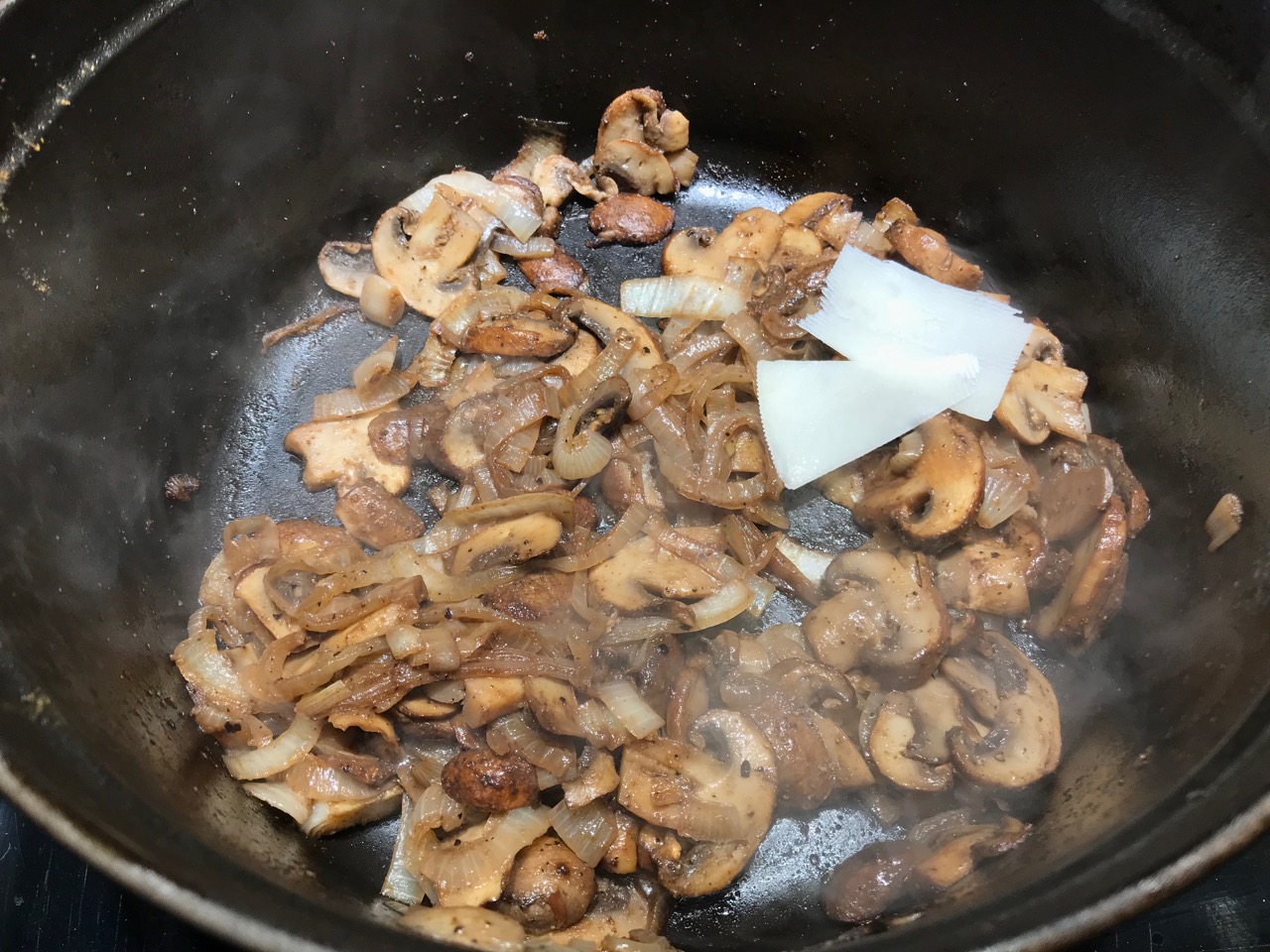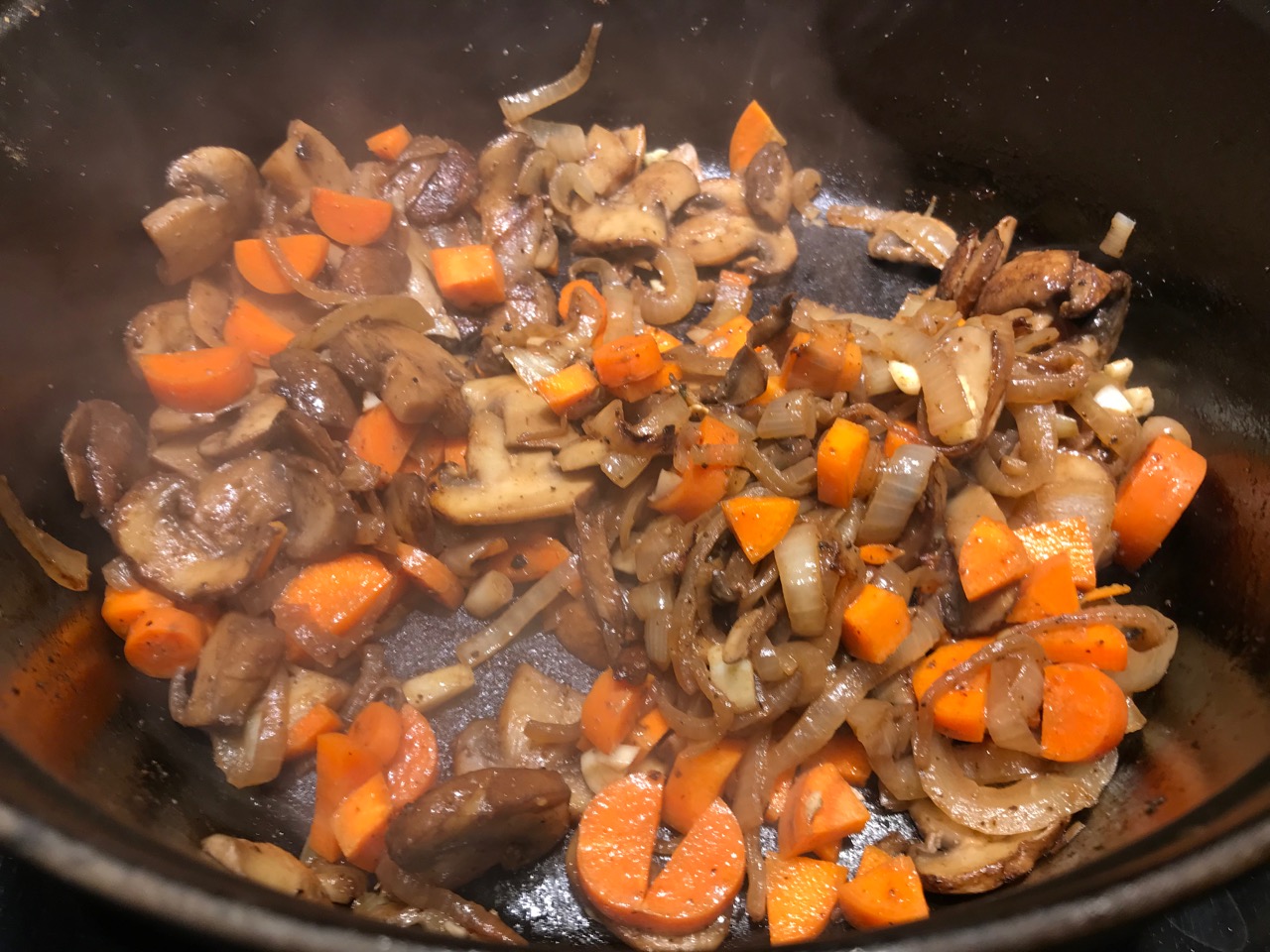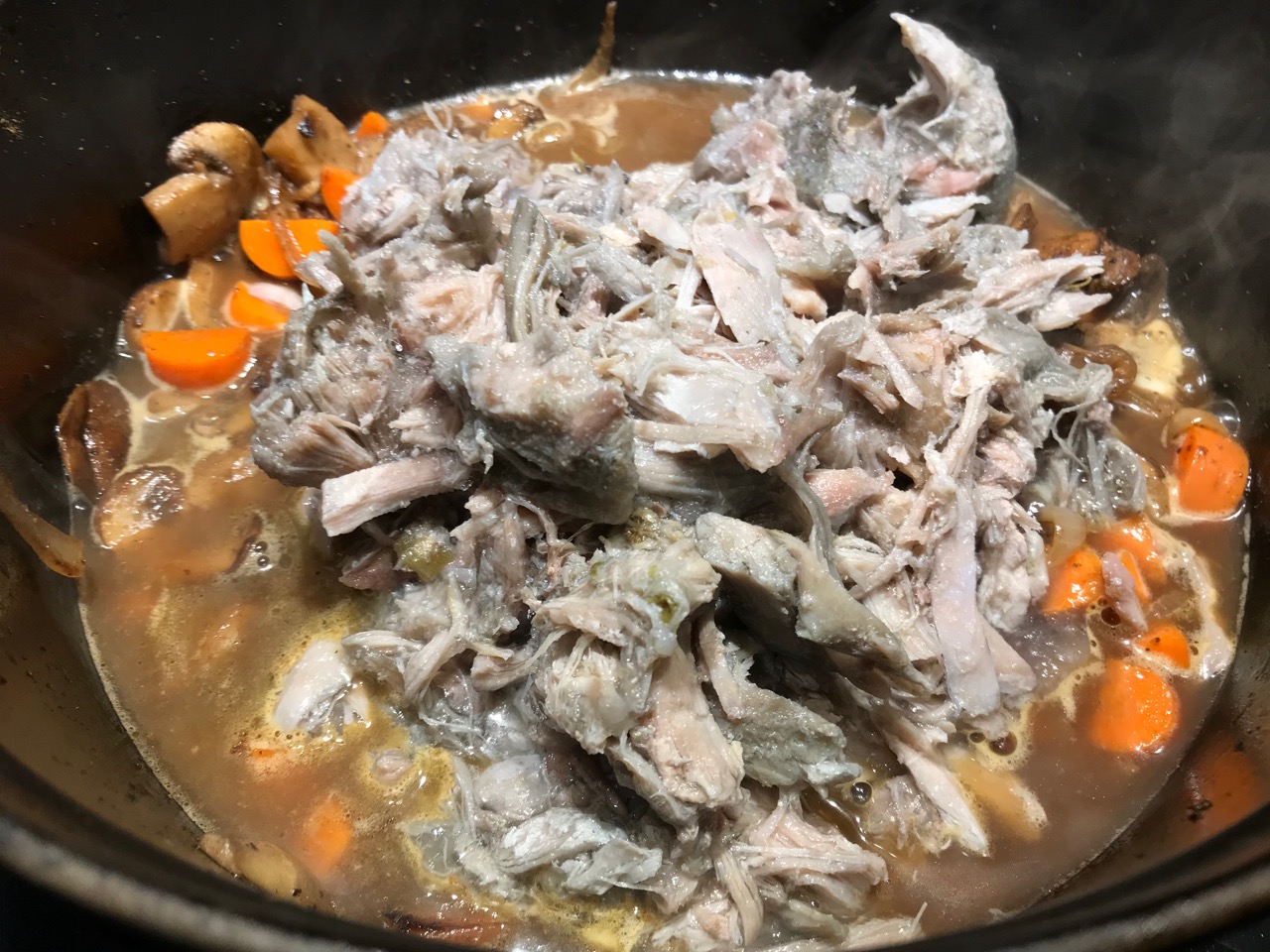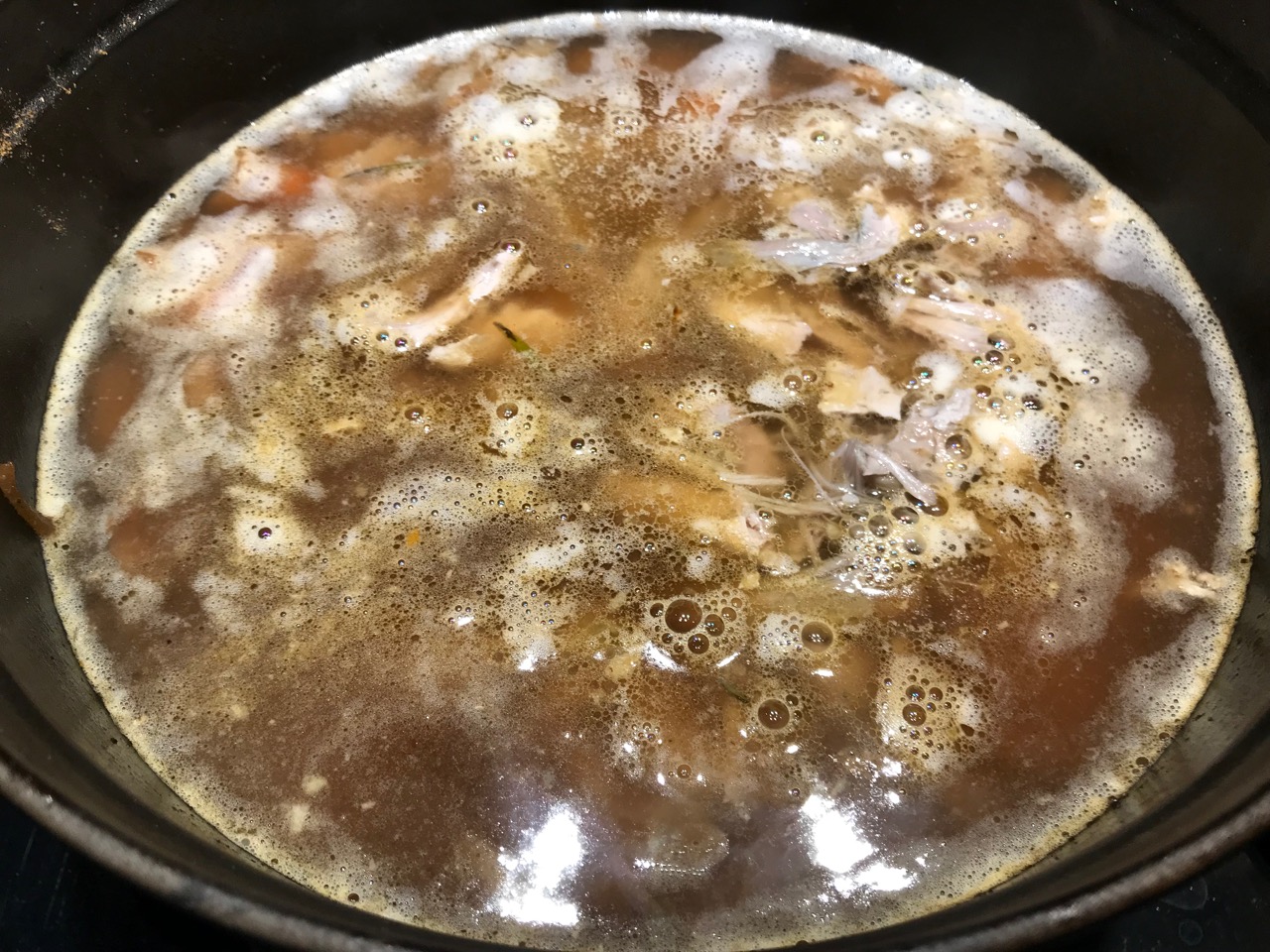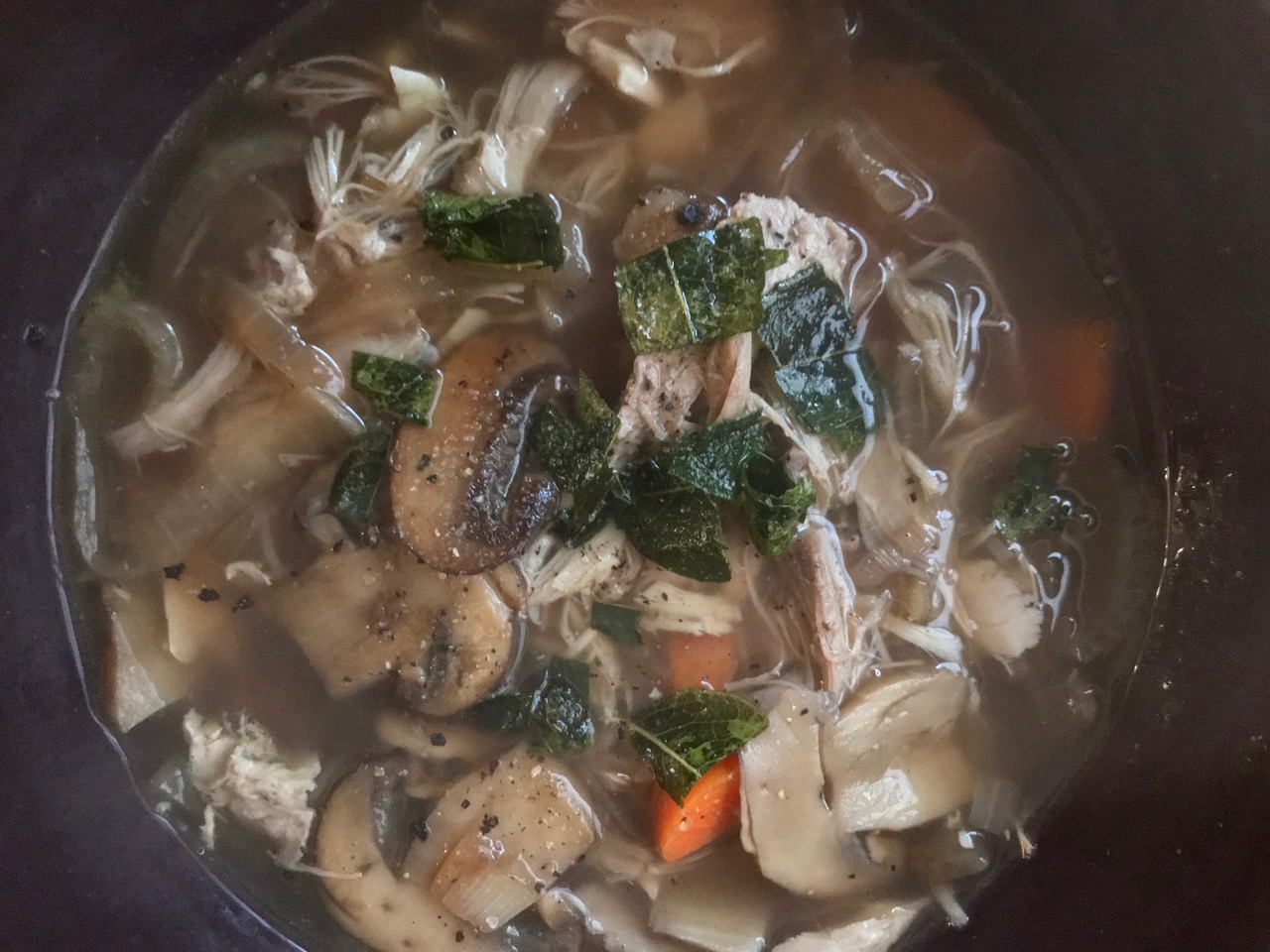 Ingredients:
1 big jar of stock and leftover turkey meat (maybe two cups of stock and 2 cups of meat)
splash of oil
a handful of cumin leaves if you have them
ground cumin and corriander
some mushrooms, sliced
some carrot, chopped
some onion, sliced
garlic, minced
Defrost the stock and meat.
Or I can start from the beginning.. after carving/eating, drop the carcass in a pot, cover with water, add in some stuff if you have it- onion, (purple) carrot, herbs, etc. etc. simmer for a few hours, strain, bottle, cool, freeze. Don't forget to pick through the carcass for all that remaining meat. (This is my favorite part.)
This is the first time that I added meat to the stock to freeze and it works wonders.. it makes this soup a breeze..
Heat the oil over medium heat and drop in the cumin leaves. Take them out when they start to brown, 2-3 minutes or so.
Cook up some veggies in the oil – carrots, mushrooms, onion, garlic, etc. etc. Season with cumin and coriander and salt and pepper. Add the stock/meat. Maybe you need to add a cup or two of water to cover it. Bring to a simmer and cook through- I don't know- 20 minutes? Season.
Rough chop the cumin leaves and sprinkle over the top!
Or you can add other things, ooh like a swirl of sour cream..
Eat.
I drop in a cheese rind if I have it to build more weird flavors.. I like to keep those in the freezer for this moment.
Making carcass soup is the best..
And the freezer is my happy place.