WHY did I even have red wine left over?
Well, before the world crashed around us, I acquired a box of red wine left over from a ski trip (?), got a pretty bad flu, and did not drink it.. The wine (almost) went bad.
Anyway, it was bad enough that I didn't want to drink it; and the world was bad enough that there was no way I was going to waste it..
What do you do with A LOT of leftover red wine.
Boil your tortellini in it..
It gets this strange red wine taste to it.. Unique and strange and tannic. Like when you breathe out and you get that red wine leftover taste in the back of your throat.
But pasta..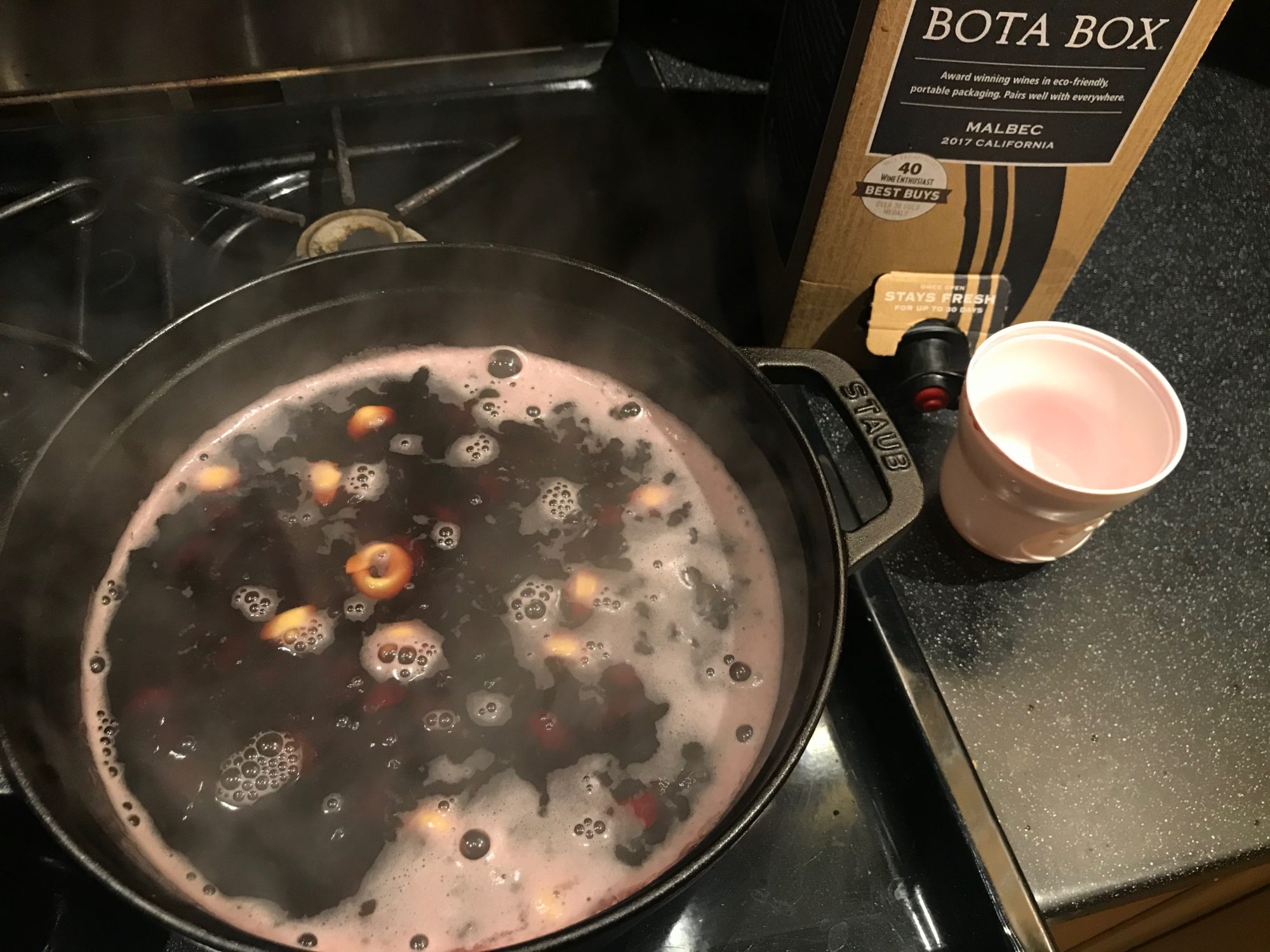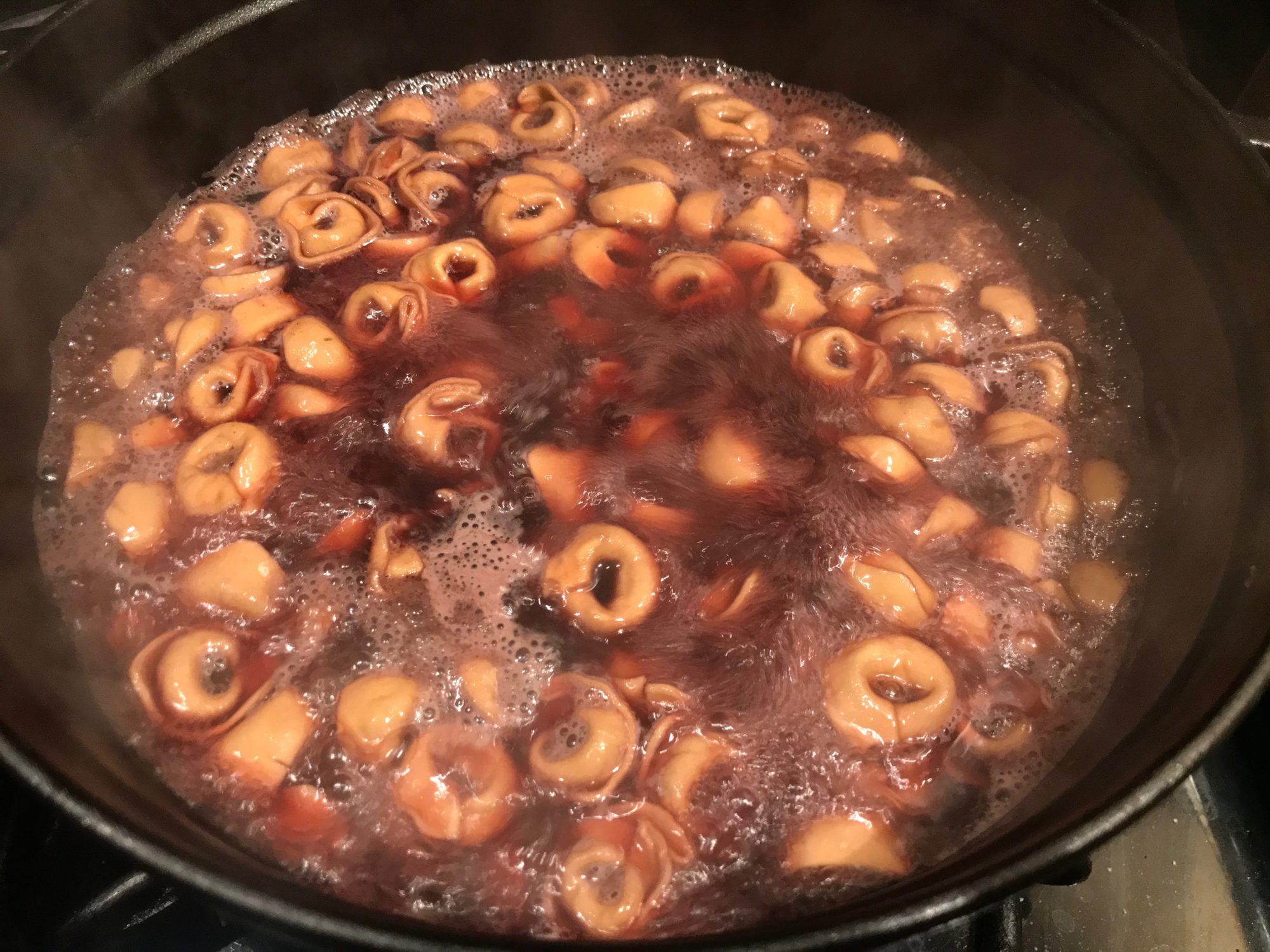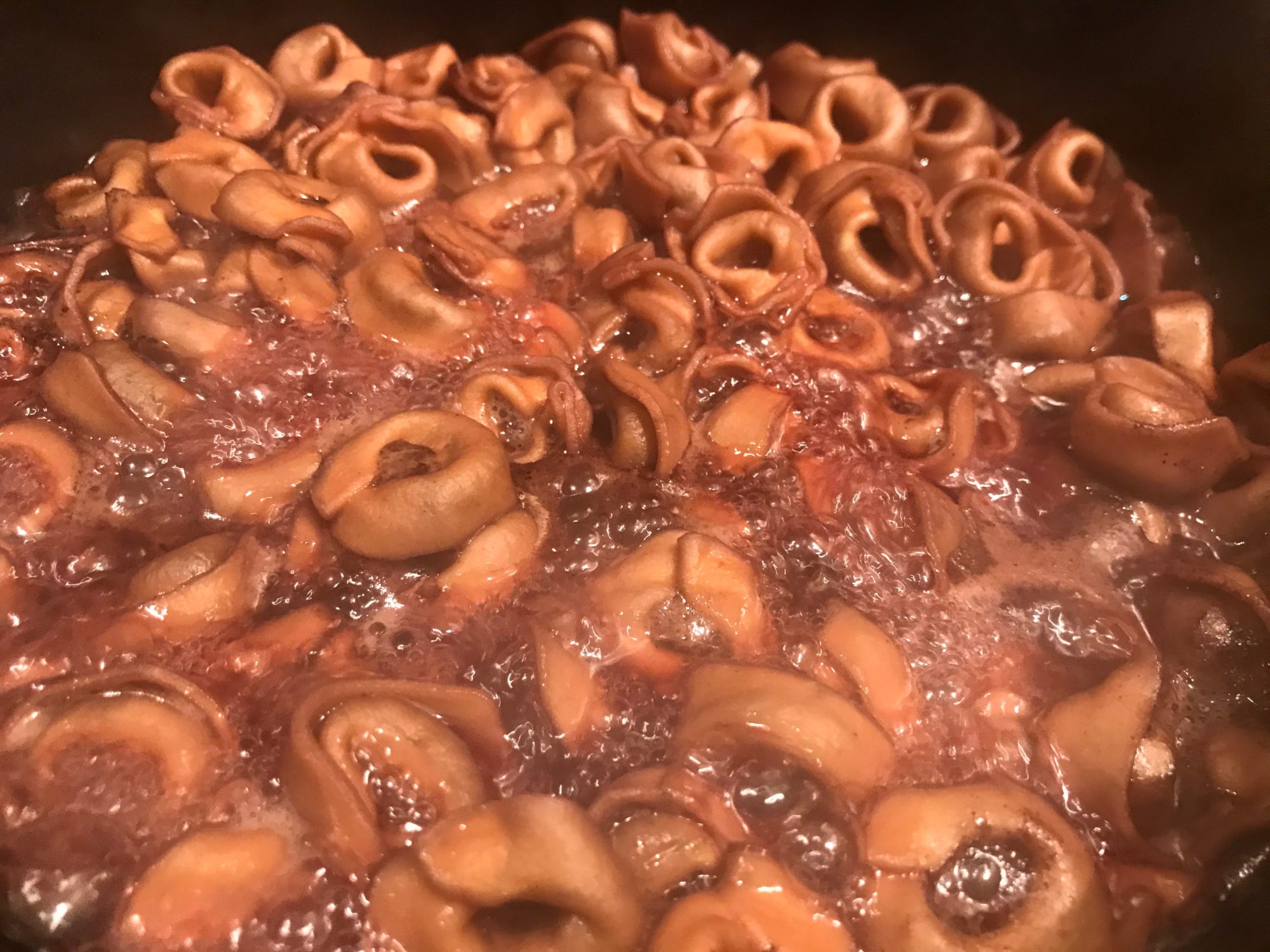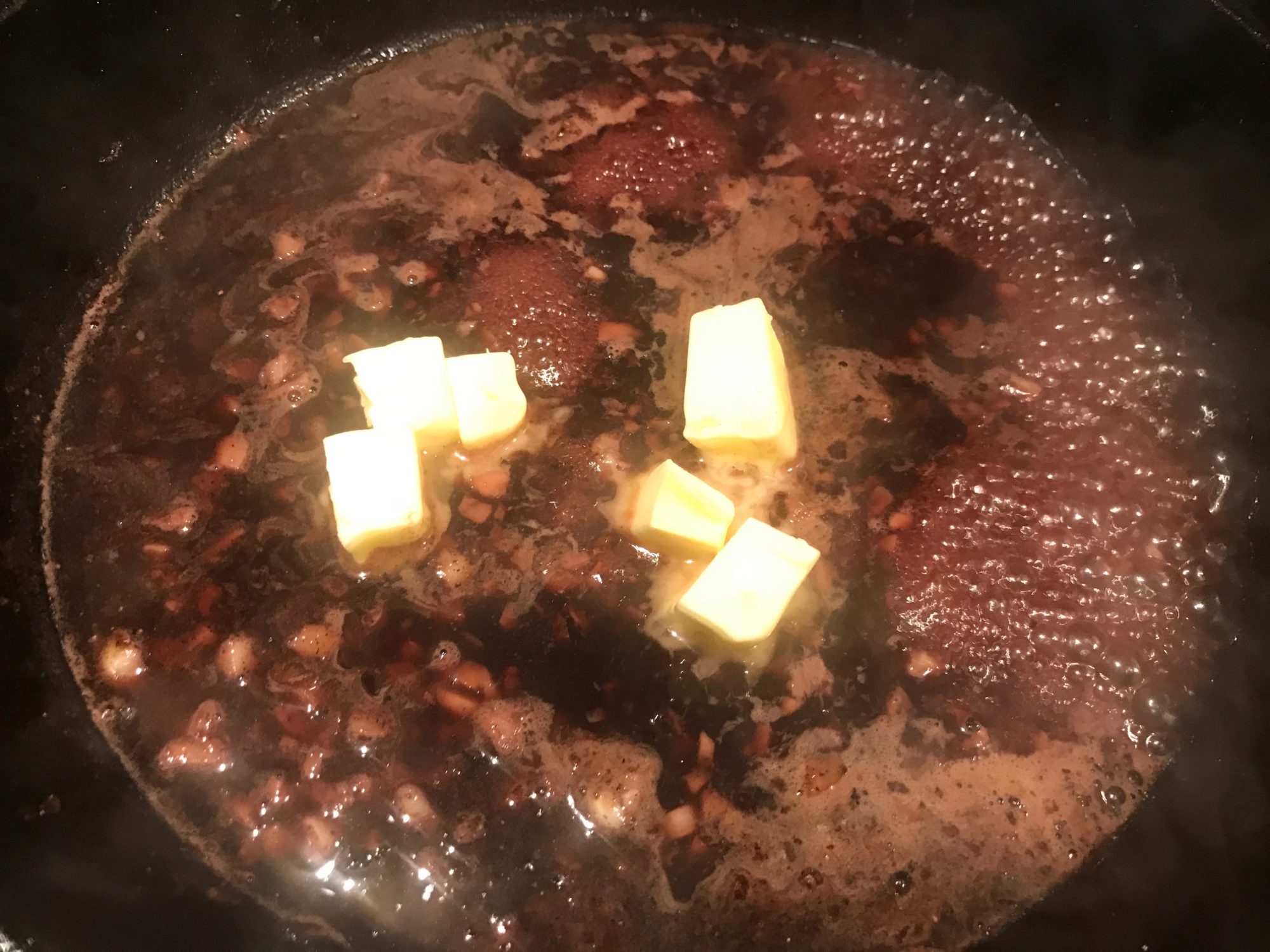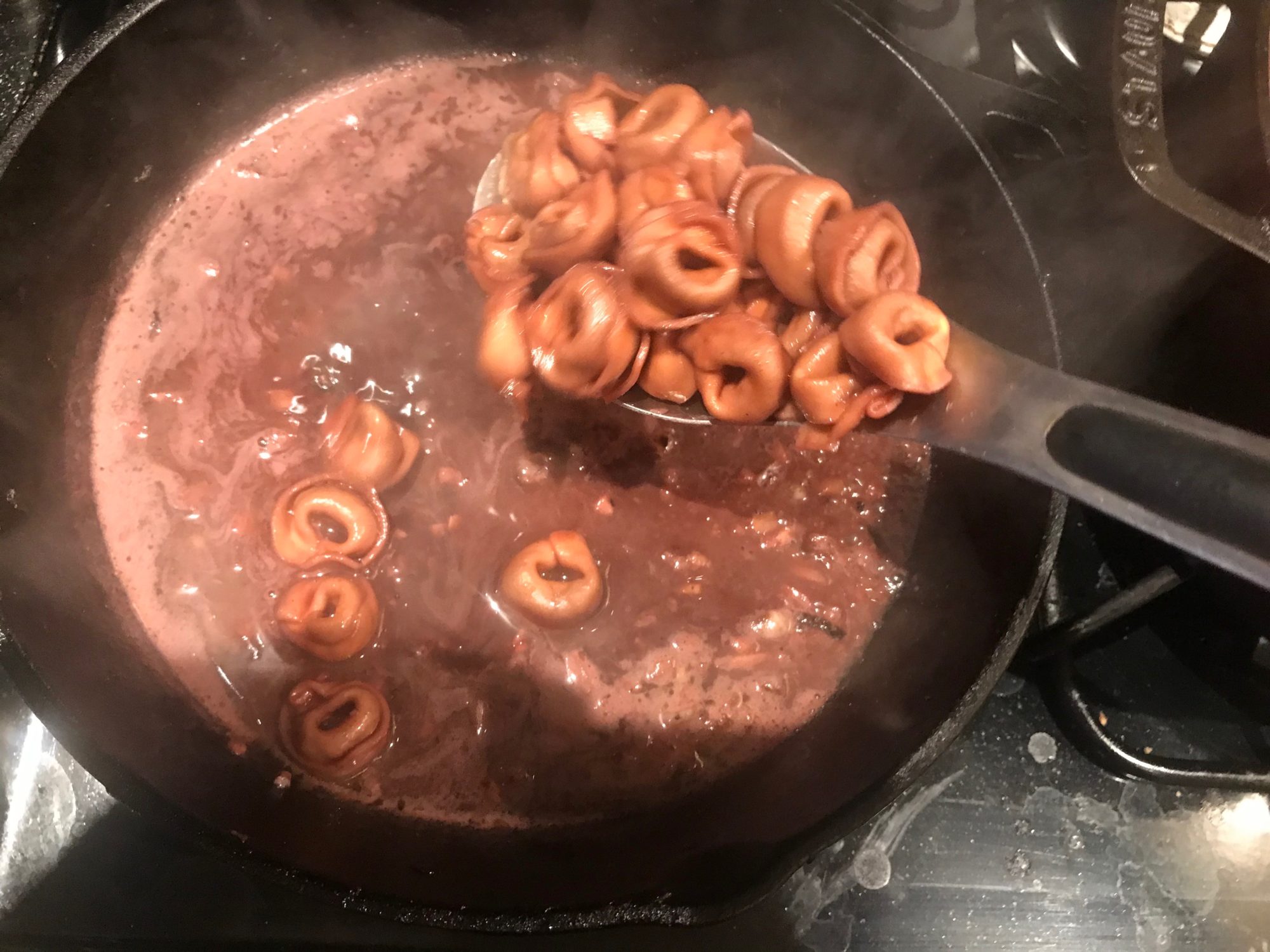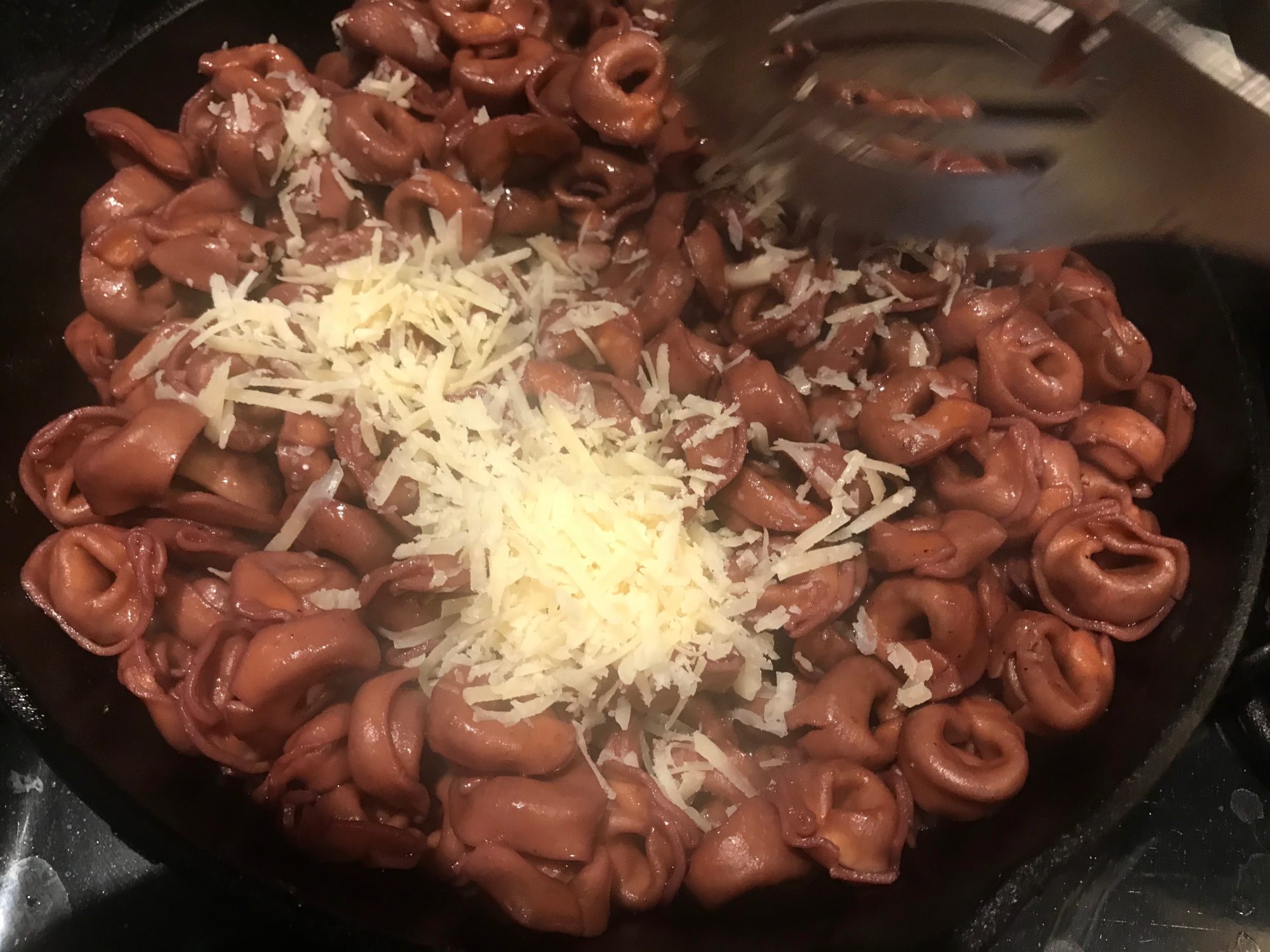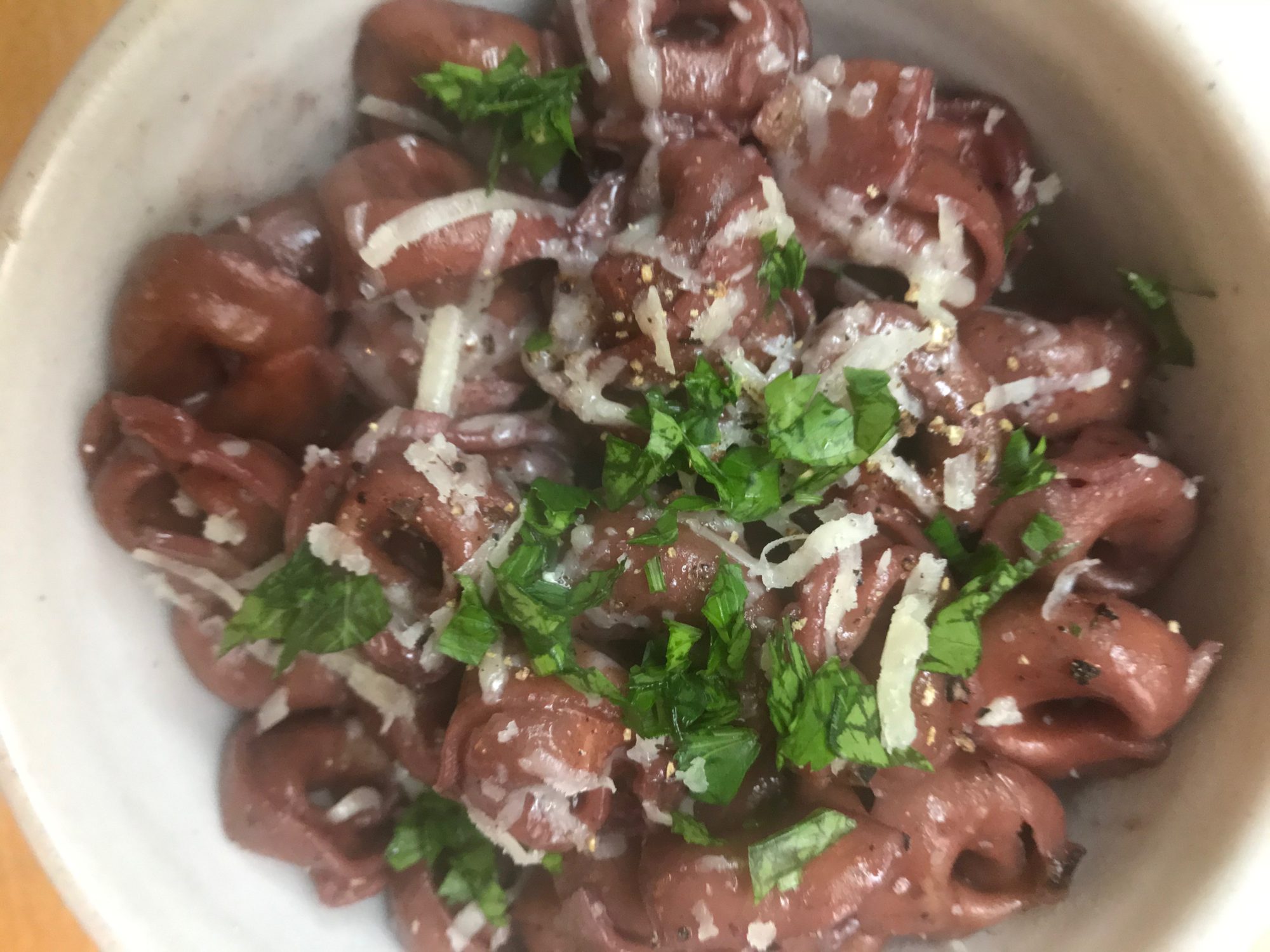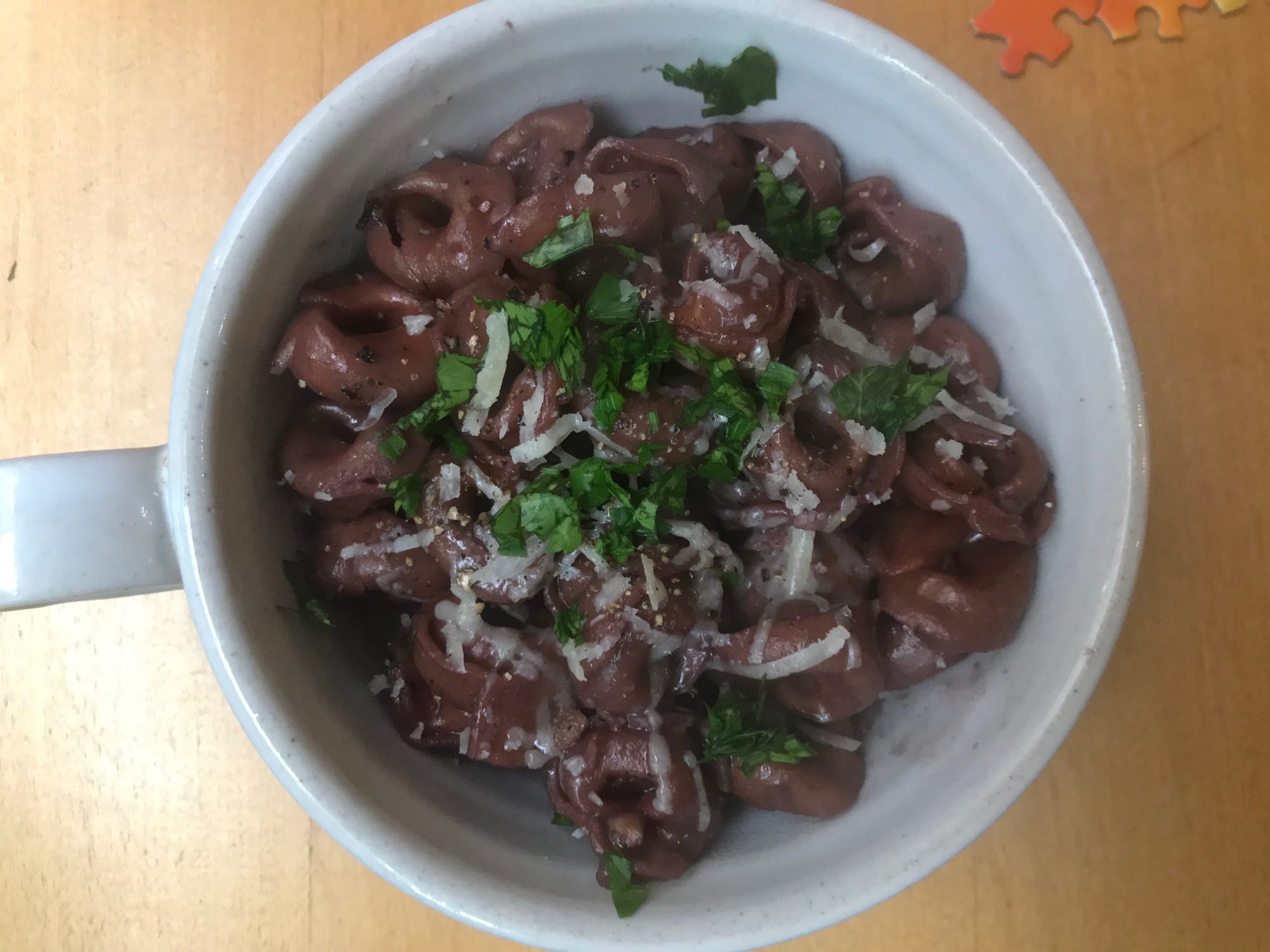 Ingredients:
a pound of tortellini
2 cups water; 5 cups red wine (divided)
½ cup pasta water
3 garlic cloves, minced
1 tbsp red pepper flakes
2 tbsp butter
lots of salt and pepper
½ cup parmesan
fresh herbs
Boil 2 cups of water with 4 cups red wine and then add the pasta and cook on the low side of the package instructions (8 mins). Reserve ½ cup of the pasta water.
To a medium hot pan, add a splash of oil, the minced garlic and red pepper flakes and cook until fragrant, a few minutes. Add the 2 tbsp of butter to melt in and 1 cup of wine. Stir in the cooked tortellini and the reserved pasta water.
Season it! With a lot of salt and pepper. Simmer it a bit until you think it is done..
Fold in ½ cup shredded Parmesan. Save a little for garnish. And sprinkle on some fresh herbs. Maybe caramelized mushrooms..?
And then eat it all.
Eat your booze. Yep, it is definitely time to eat your booze..
Inspired by this Tasty recipe.