With dandelion greens…
Overflowing dandelion greens from the CSA are a bit bitter, but mixed with apple cider vinegar and leftover mac n cheese, it makes a great quiche filling..
A thinly sliced potato makes a great fast crust. Totally inspired by Alexandra.
Creamy, greened, rough and smooth, full of leftovers.
There is a lot going on here..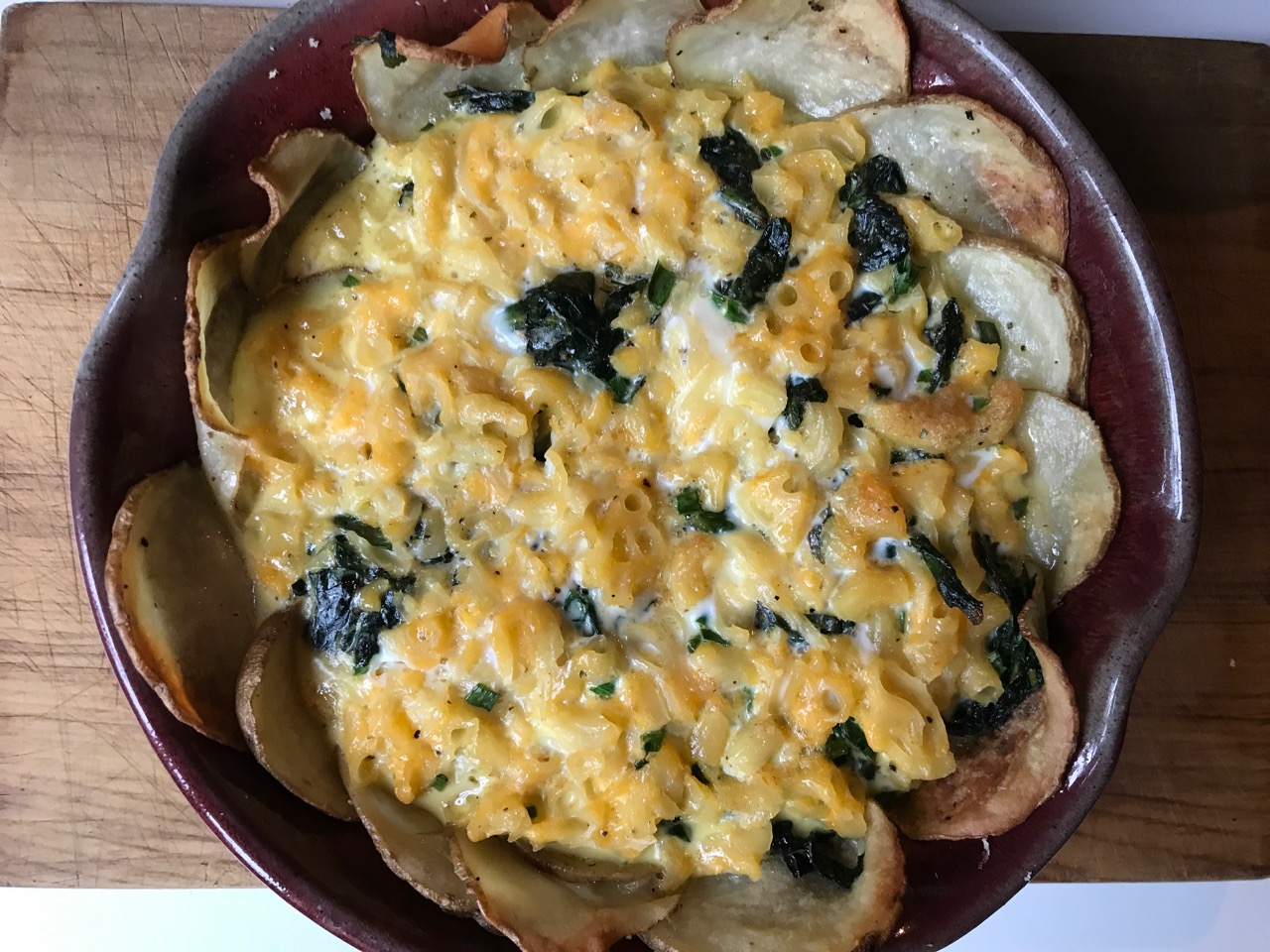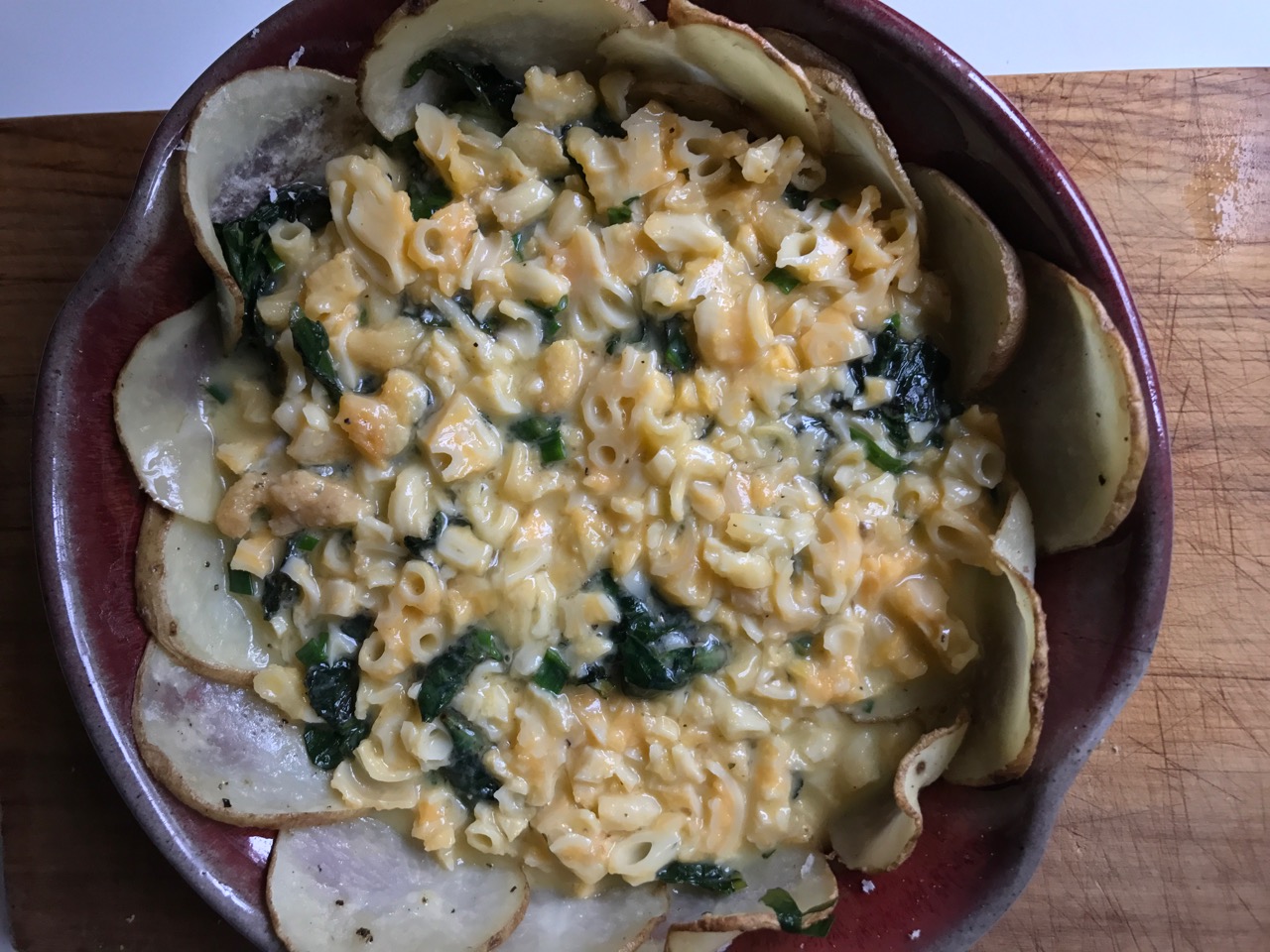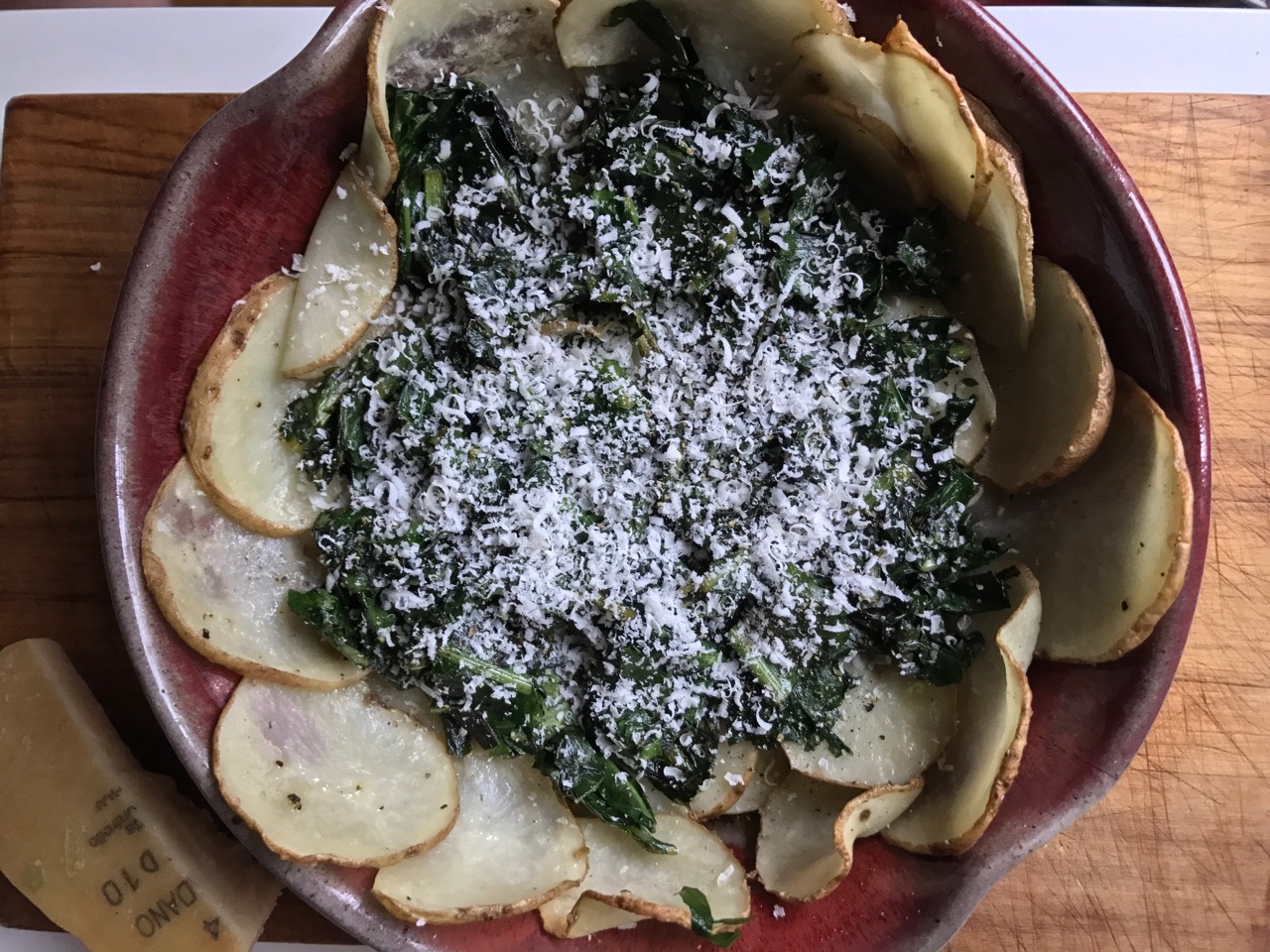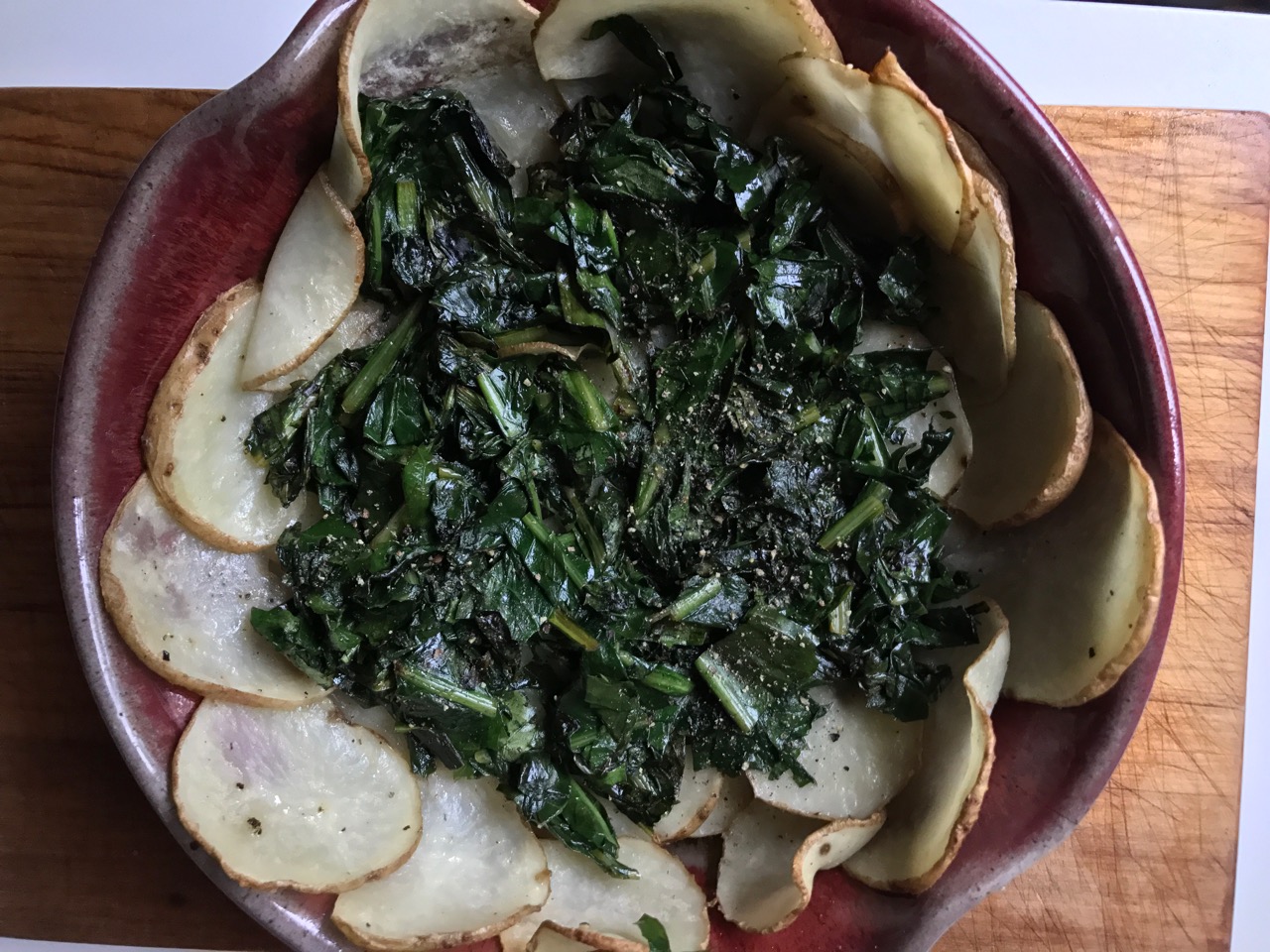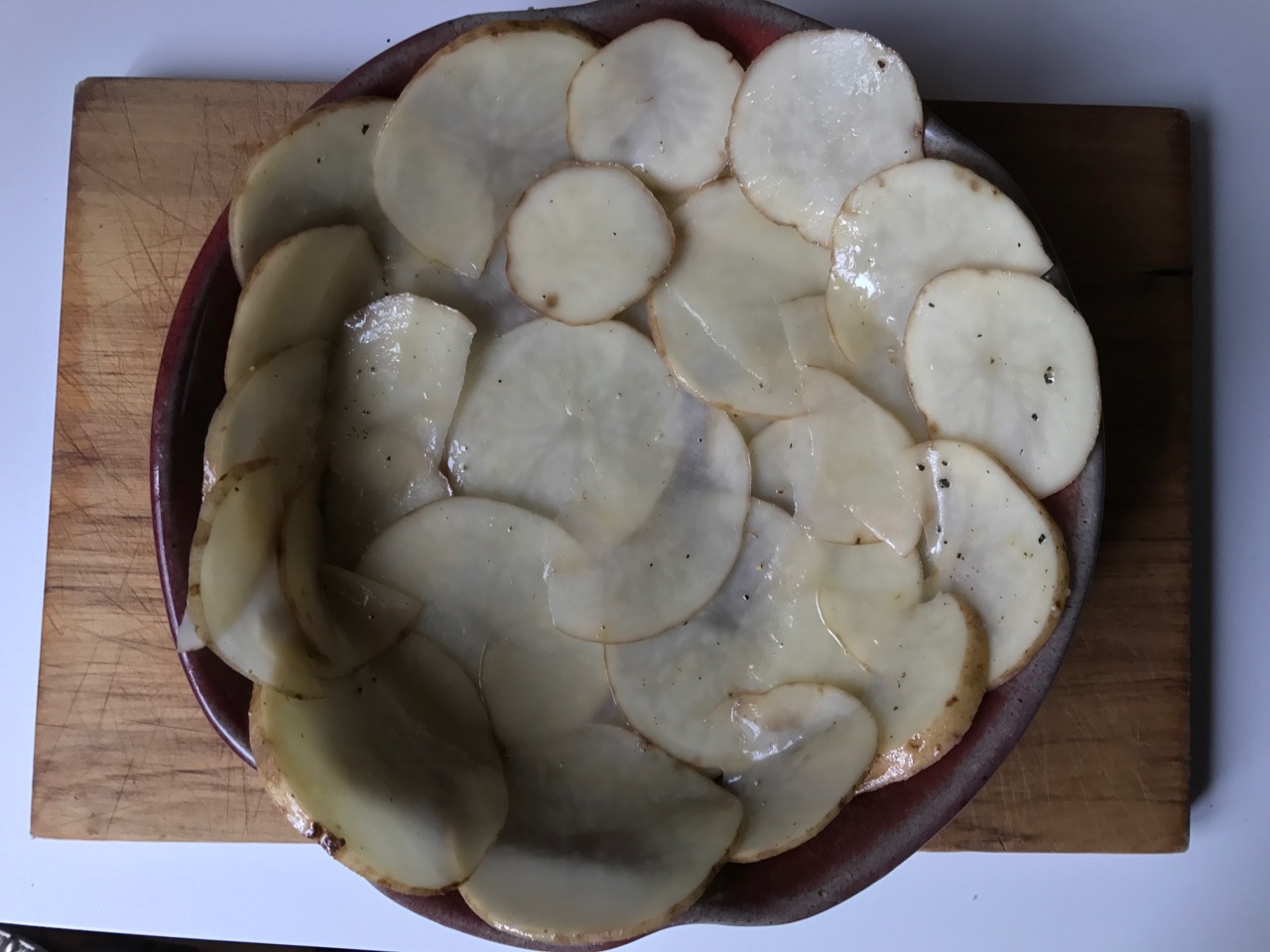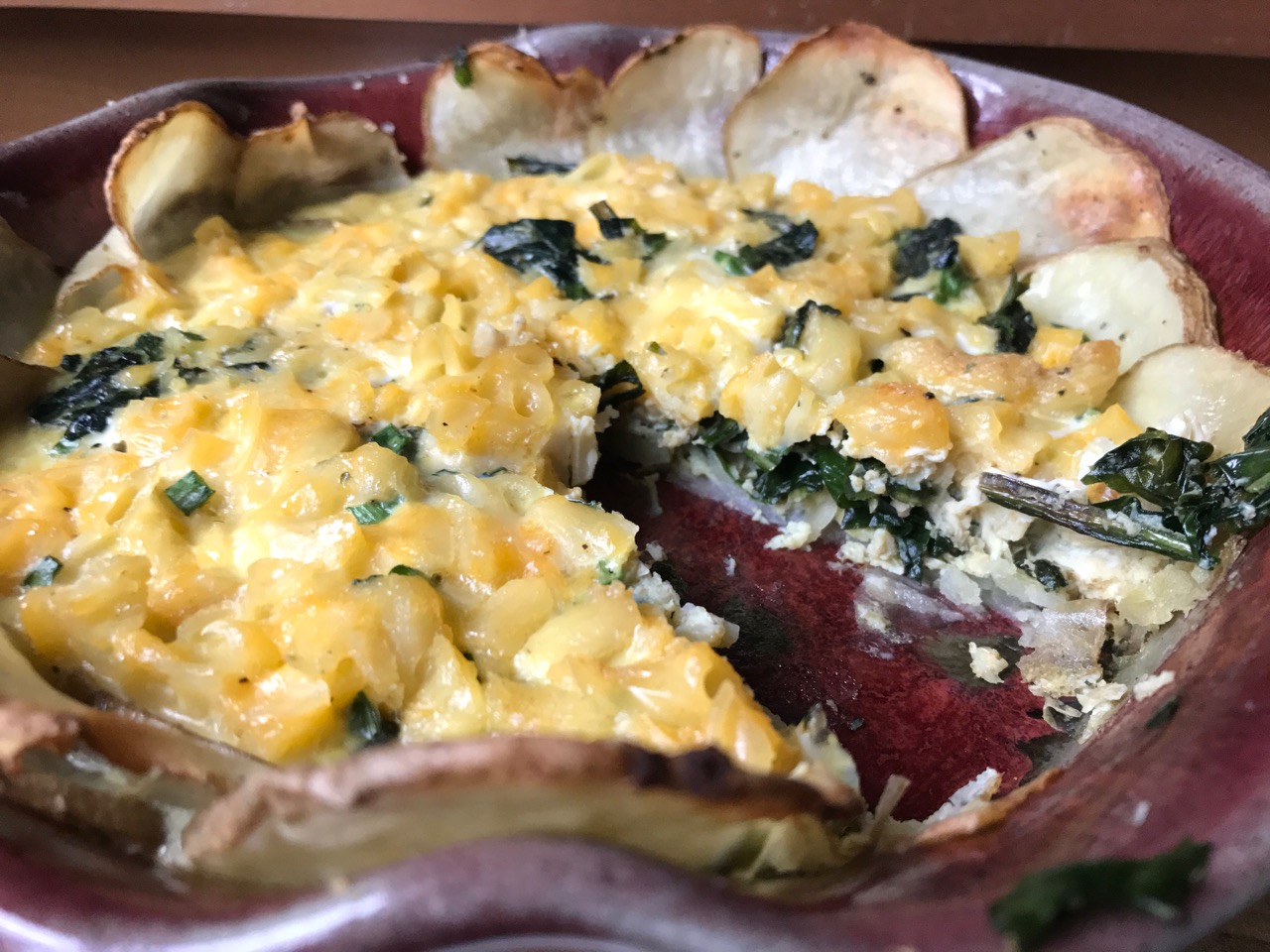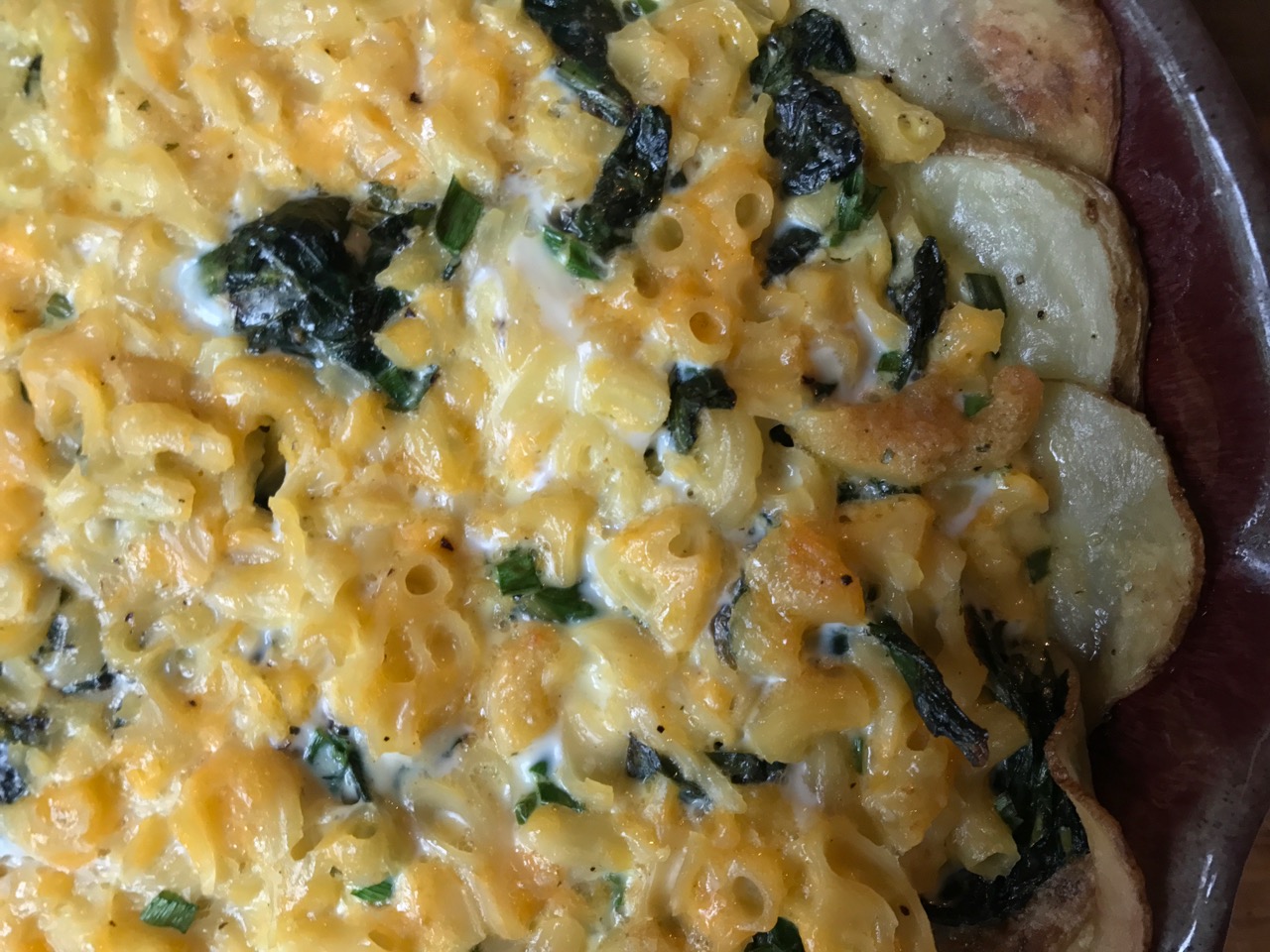 Serves 2.
Ingredients:
1 medium potato, cut really thin
few splashes of oil
dandelion greens, de-ribbed and chopped
splash of apple cider vinegar
Parmesan cheese sprinkles
2 eggs
leftover mac n cheese, chopped (about 1/2 cup?)
1/4 cup water
Cut the potato really thin and toss in a splash of oil. Season. Cover a baking dish or cast iron with overlapping potato slices until fully covered. Bake at 350 degrees for 20 minutes.
In a hot pan, heat a splash of oil and add the greens. After they cook down a bit, season and stir in some apple cider vinegar.
For the custard, scramble two eggs with the water. Season. Then fold in the chopped mac n cheese.
To the cooked potato crust, spread the cooked dandelion greens, sprinkle with Parmesan, and then pour in the egg mixture. Bake at 350 degrees for another 15-20 minutes, or until cooked through.
Let it cool and then cut yourself a slice. A little salt topping was in order.
And it is even good cold..