Pork Necks are so cheap. SO CHEAP. I couldn't resist..
Especially because I had a bit of red wine left over (from two weeks ago? shhh) that I needed to use up without drinking it. obviously (that would have been preferred).
And I had time. It was a slow food day. My favorite kind..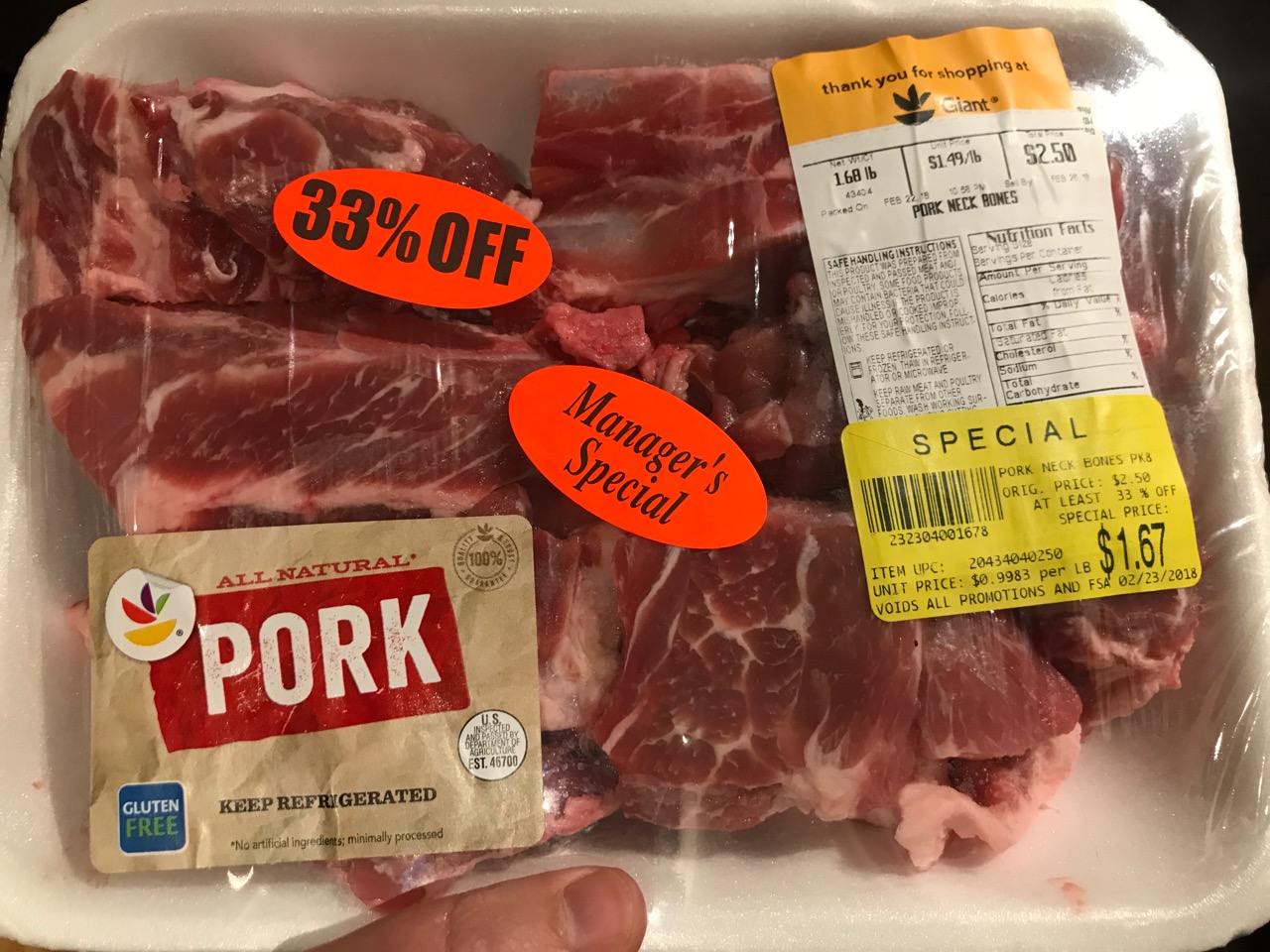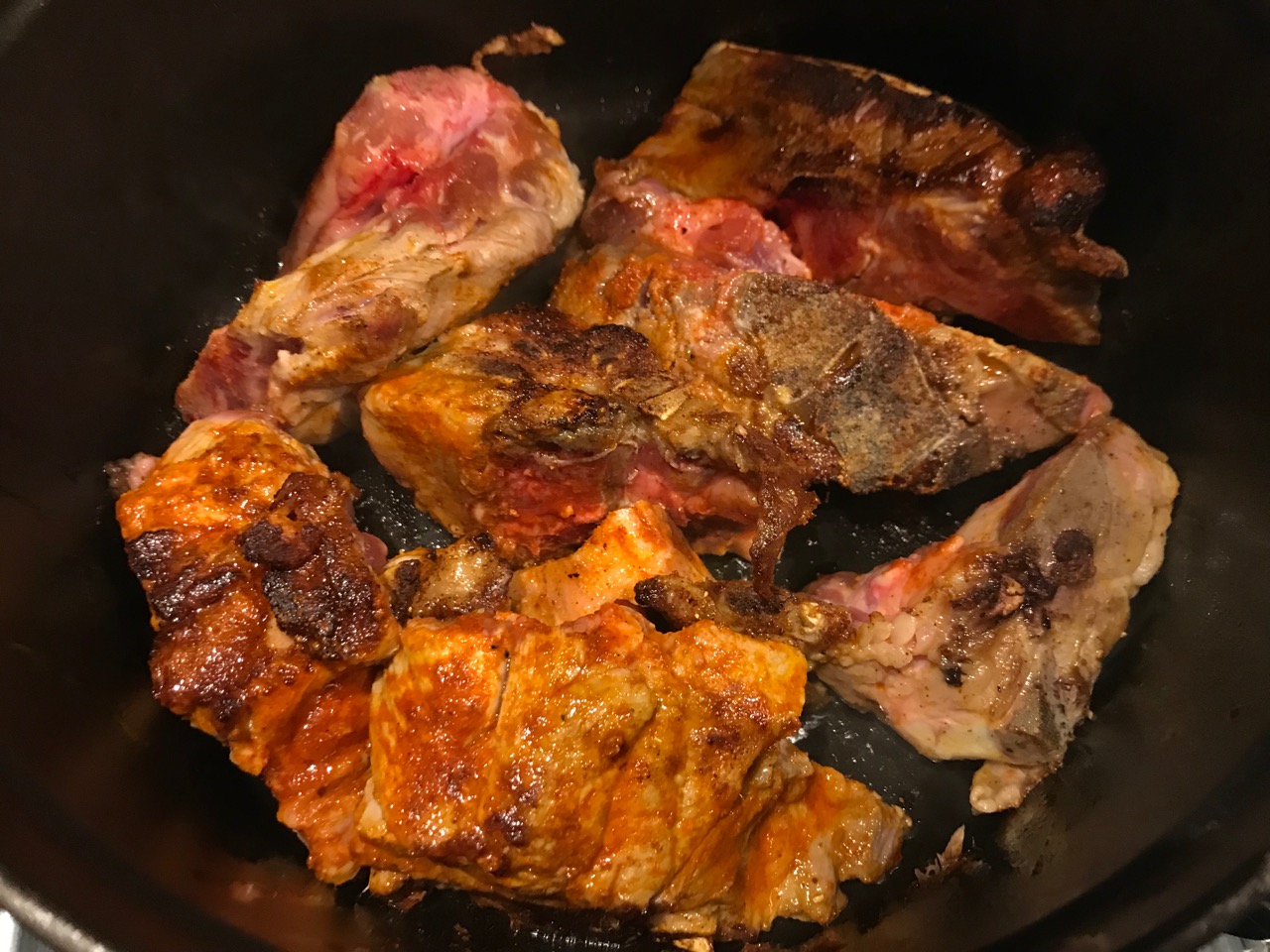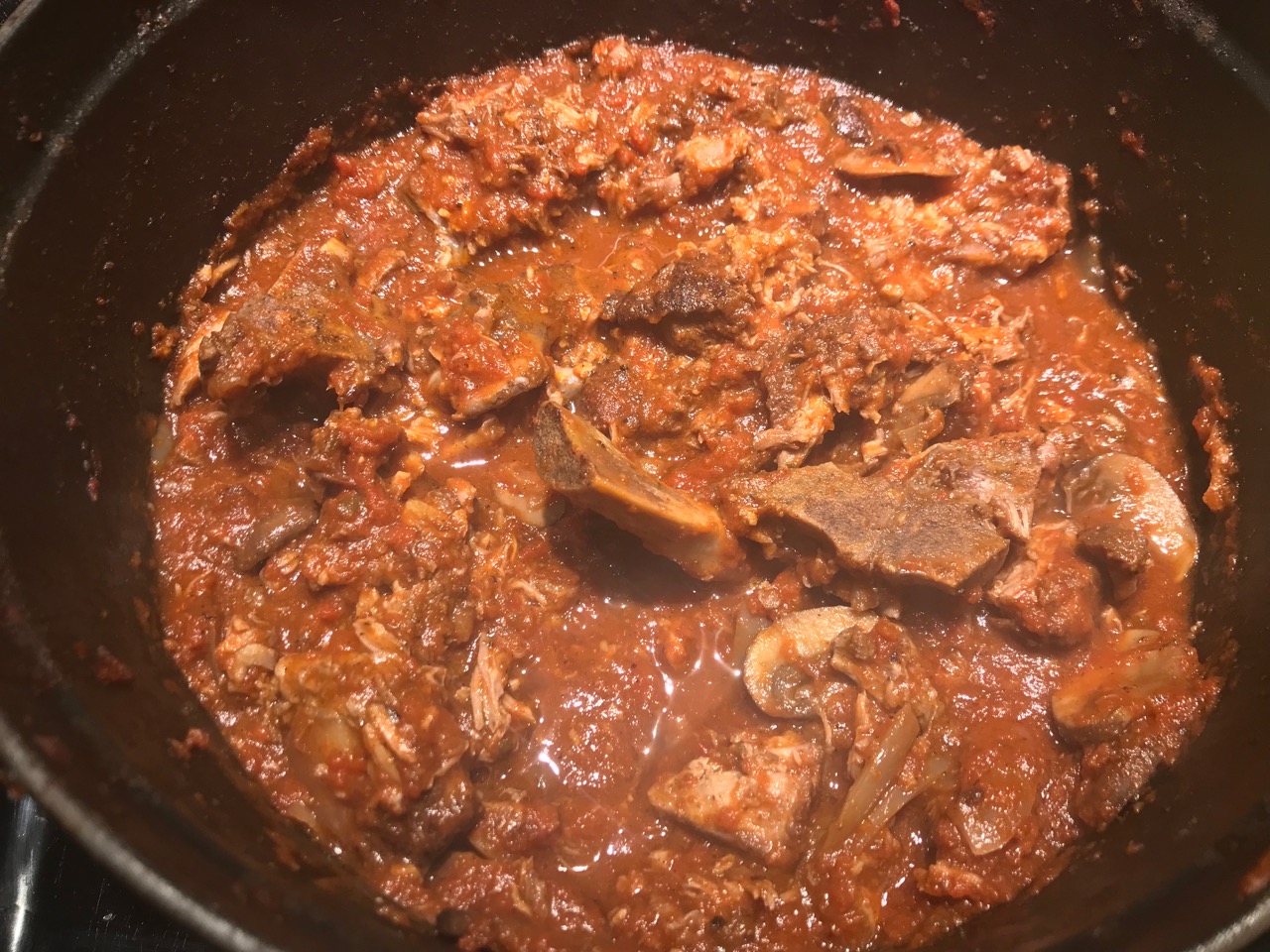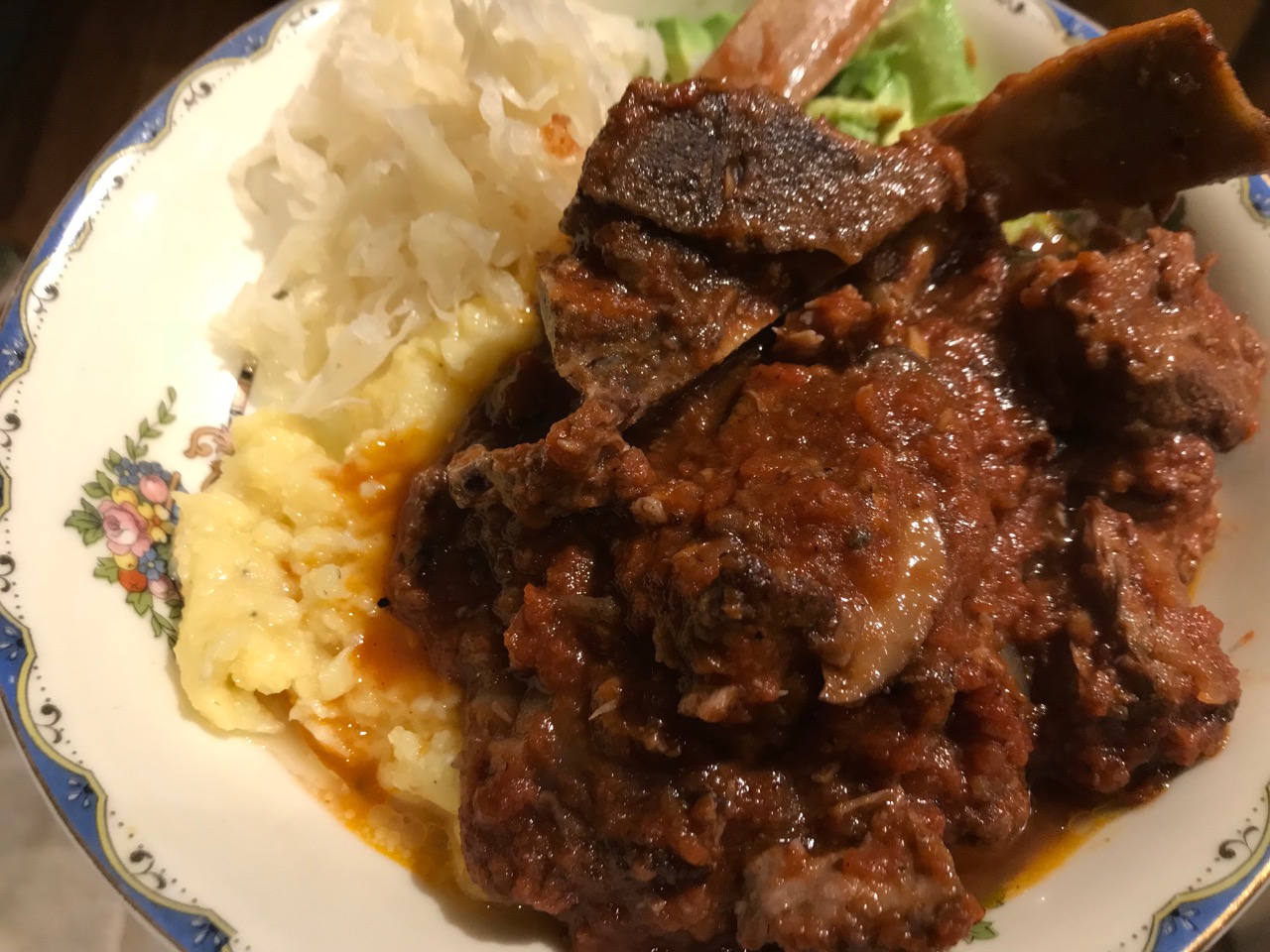 Serves 2 big meals
Ingredients:
1 pack (1.5-2 pounds) of pork necks, hopefully you can get some with a good amount of meat on them!
seasonings- I used chili and cumin and coriander and turmeric, all the good organe-y spices
splash of oil
some sliced mushrooms and onion, if you have it- or other veggies, like carrots and peppers
1 cup of red wine, new or left over…
1 can/box of tomatoes (I like to buy them in the box)
water or stock (I forgot to plan ahead and just used water..)
things to eat it with- like polenta and sauerkraut and avocado sides- if you are me. Options are endless.
Season your pork necks by rubbing them with all kinds of spices. Don't hold back! And don't forget the salt and pepper. You should have orange crusty pieces of meat by the time you are done.
In a medium hot dutch oven, heat up a splash of oil and add the meat. Brown all the sides, turning them, and then remove. This should take you like 10 minutes if you stick with it!
Add in the chopped veggies and sweat them out. 5-10 minutes or so until they are cooked to your liking. Then, add back in the meat, wine, tomatoes, and water/stock to cover the meat. Bring it up just to a boil, them turn it all the way to low and simmer.
Now, remember, slow food. Simmer it until the meat breaks down and is easy to pull off the bone with a fork. I thought this would take me 1-2 hours, but it took 3.. Depends on how tough your meat is! Pork necks can be pretty tough (hence why they are cheap).
Keep your pork covered, so every half hour, I checked it and added more liquid to cover.
Season well and then tear that meat off the bone. Use it to top things like rice, or pasta, or polenta, and add things on top like avocado, or cheese, or sauerkraut..
YUM.
Did you make polenta? DO YOU HAVE EXTRA? Spread it out on a baking sheet while it is still hot and make Polenta Pizza. AHHHH. Genius.