There is always polenta left over. 
And did you know that polenta cools to the shape of its container?
Then you can top it with anything. Anything. Like leftover Pork Neck Ragu, maybe..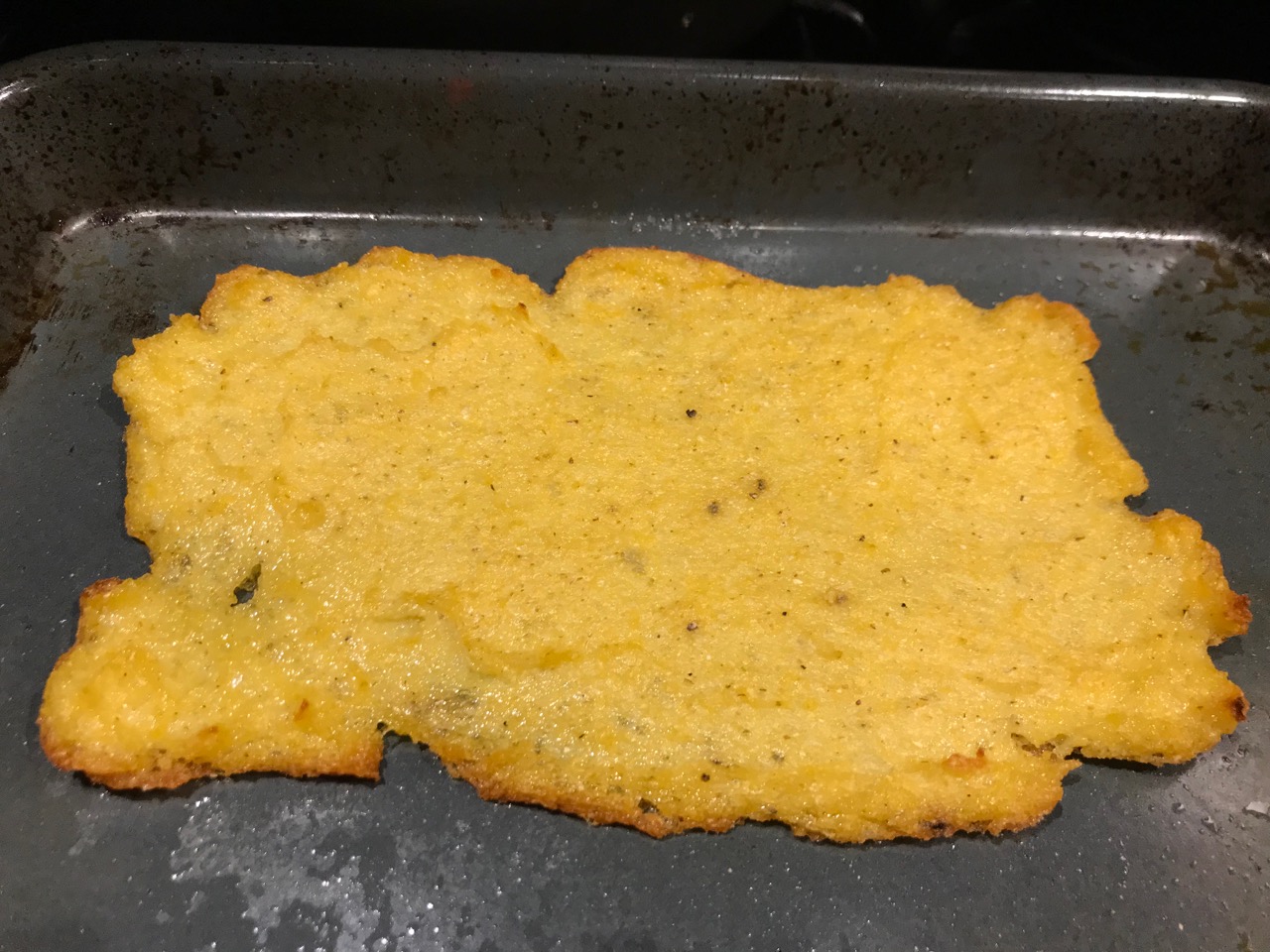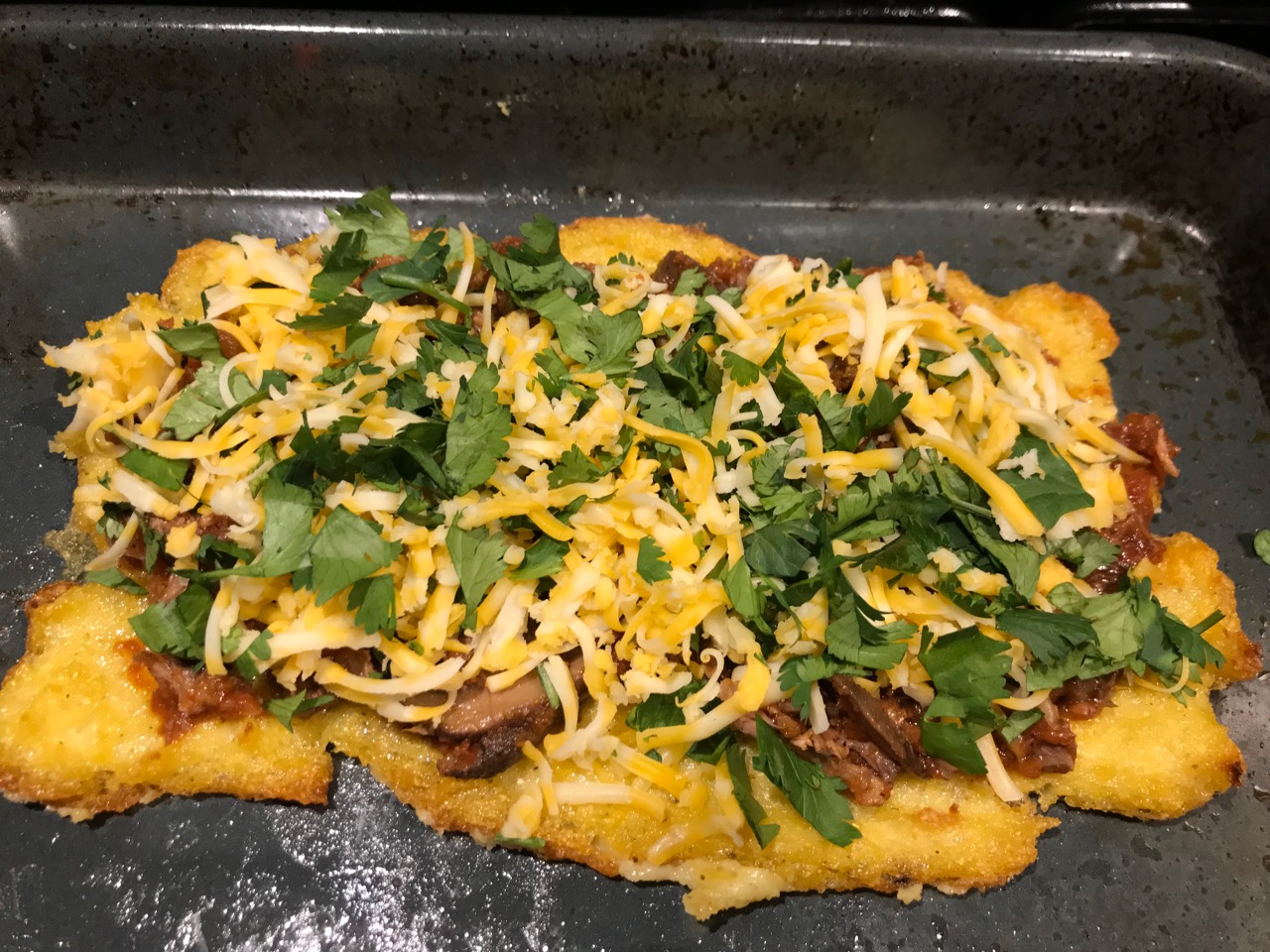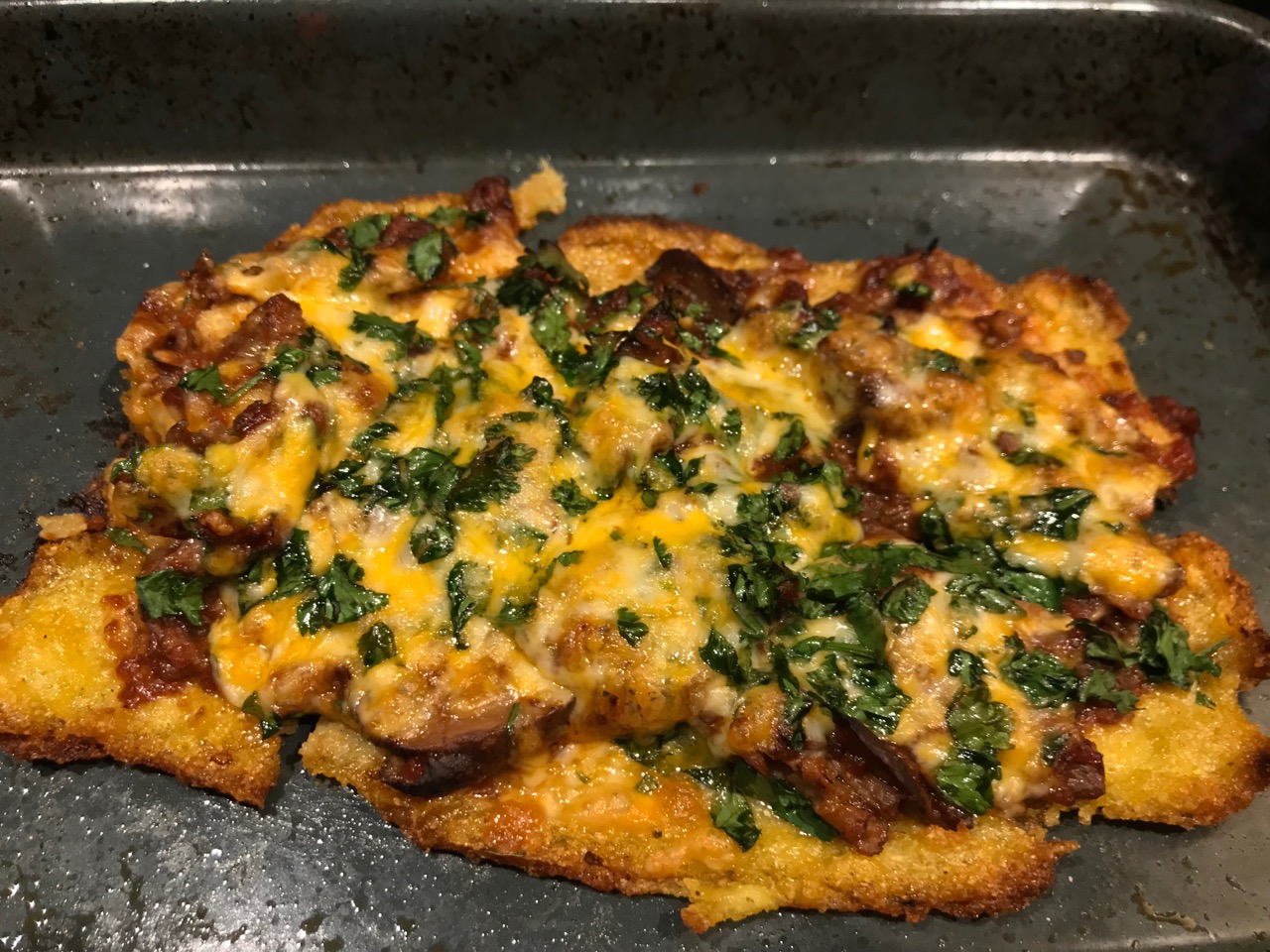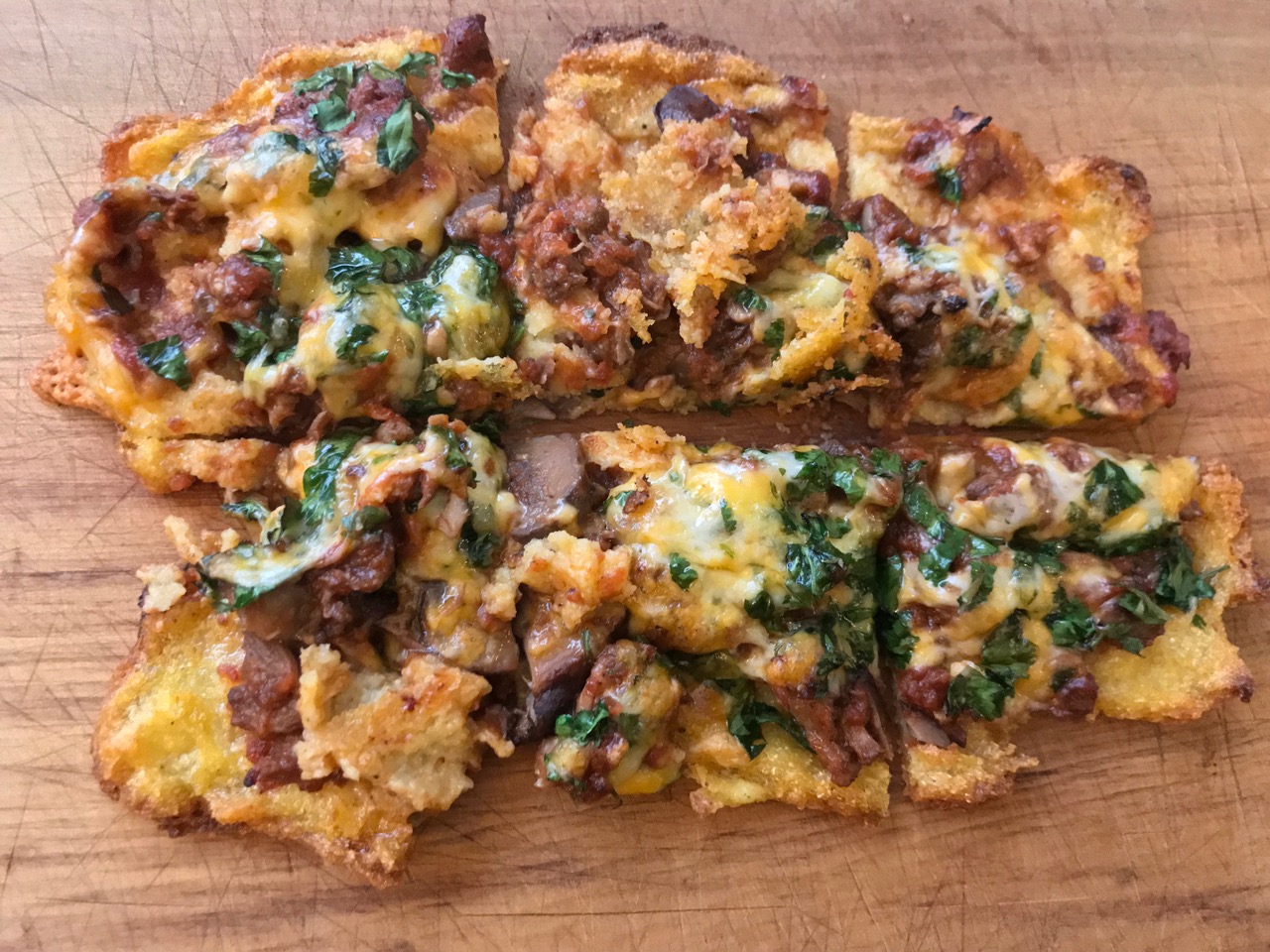 Makes 1 good sized snack.
Ingredients:
Just spread the warm just-cooked, leftover polenta out on a very well greased cooking sheet, let it cool, and store covered in the fridge until you need it.
Once you are ready to eat it, cover the polenta with a little oil.
At 450 degrees, cook for 15-20 minutes, or until the crust gets a little crunchy on the edges.
Then, top with cheese, toppings, more cheese. Season. Bake at 10 minutes until it is all cooked in.
Remove carefully with a spatula and cut into pieces..
PIZZA!