I took a sausage making class and we made these poached shrimp balls..
Raw shrimp blitzed up until paste-like! We made them with egg whites, but I was told you could make them with cream..
And then I remembered the last of the carton of cream someone left in my fridge, still some remaining after I made the Half a Chicken Baked with Cream and the Creamy Chicken Rice Pilaf..
They are light and fluffy and creamy and so tasty.
whew, now there is no more cream to deal with..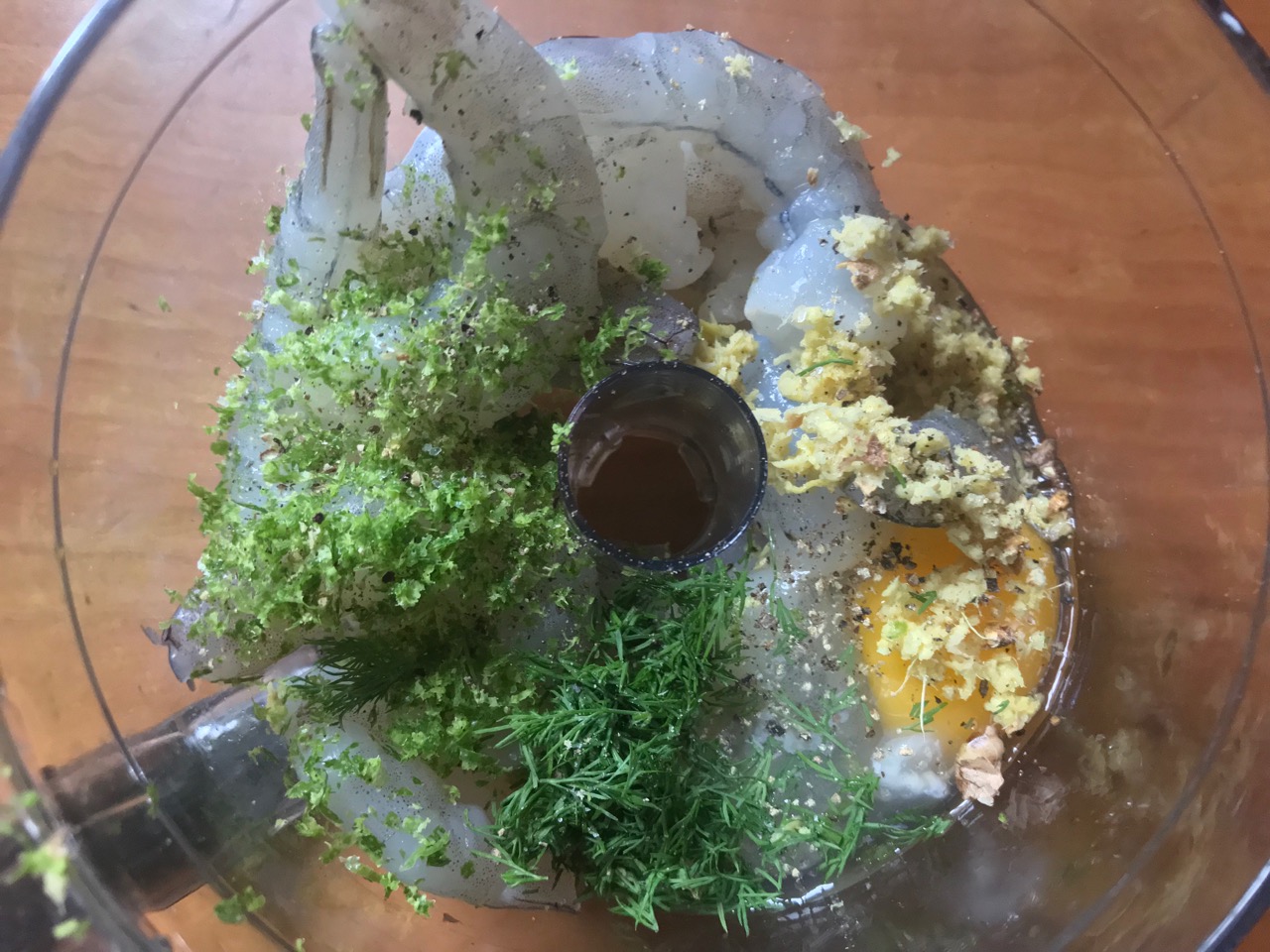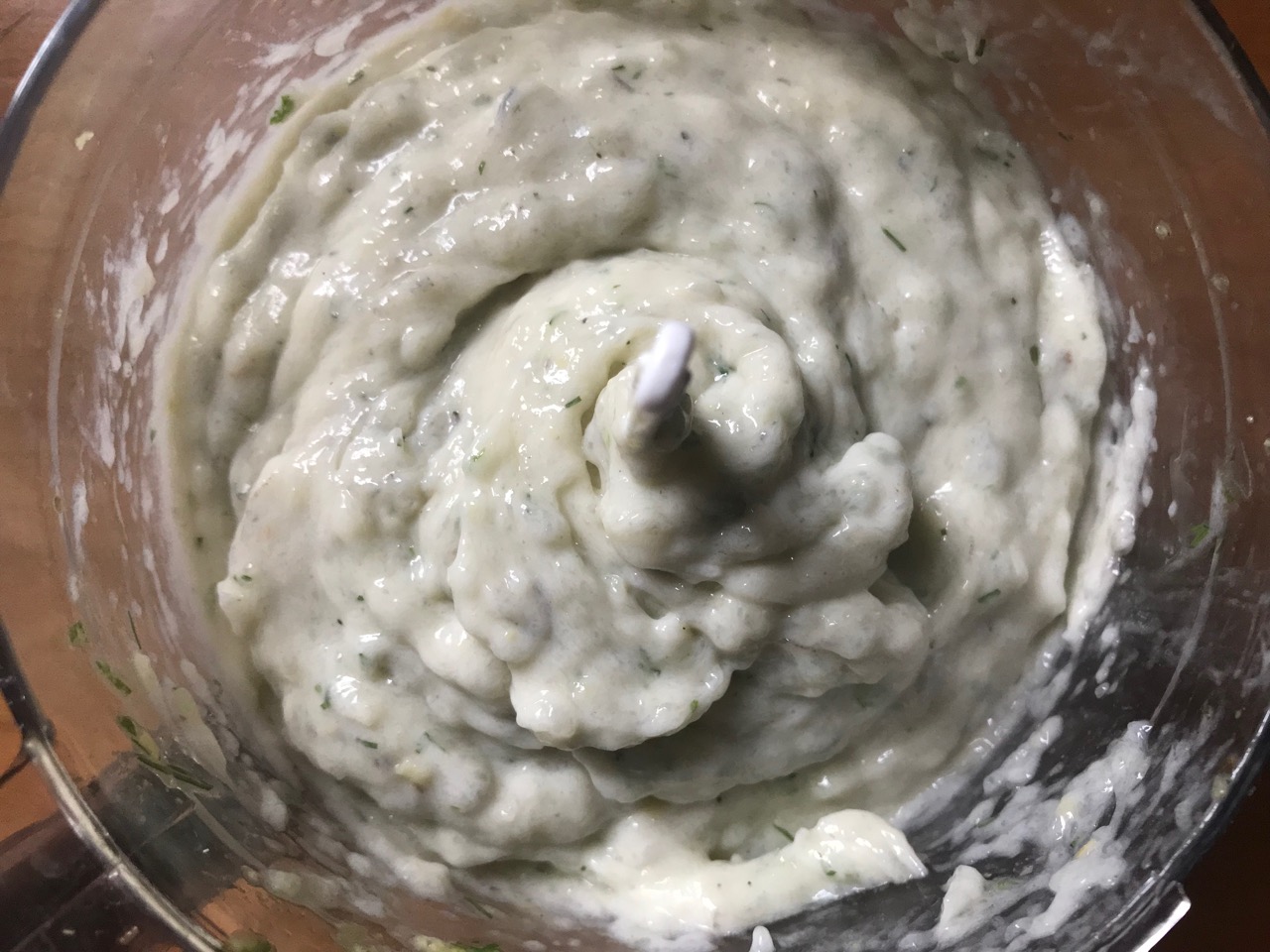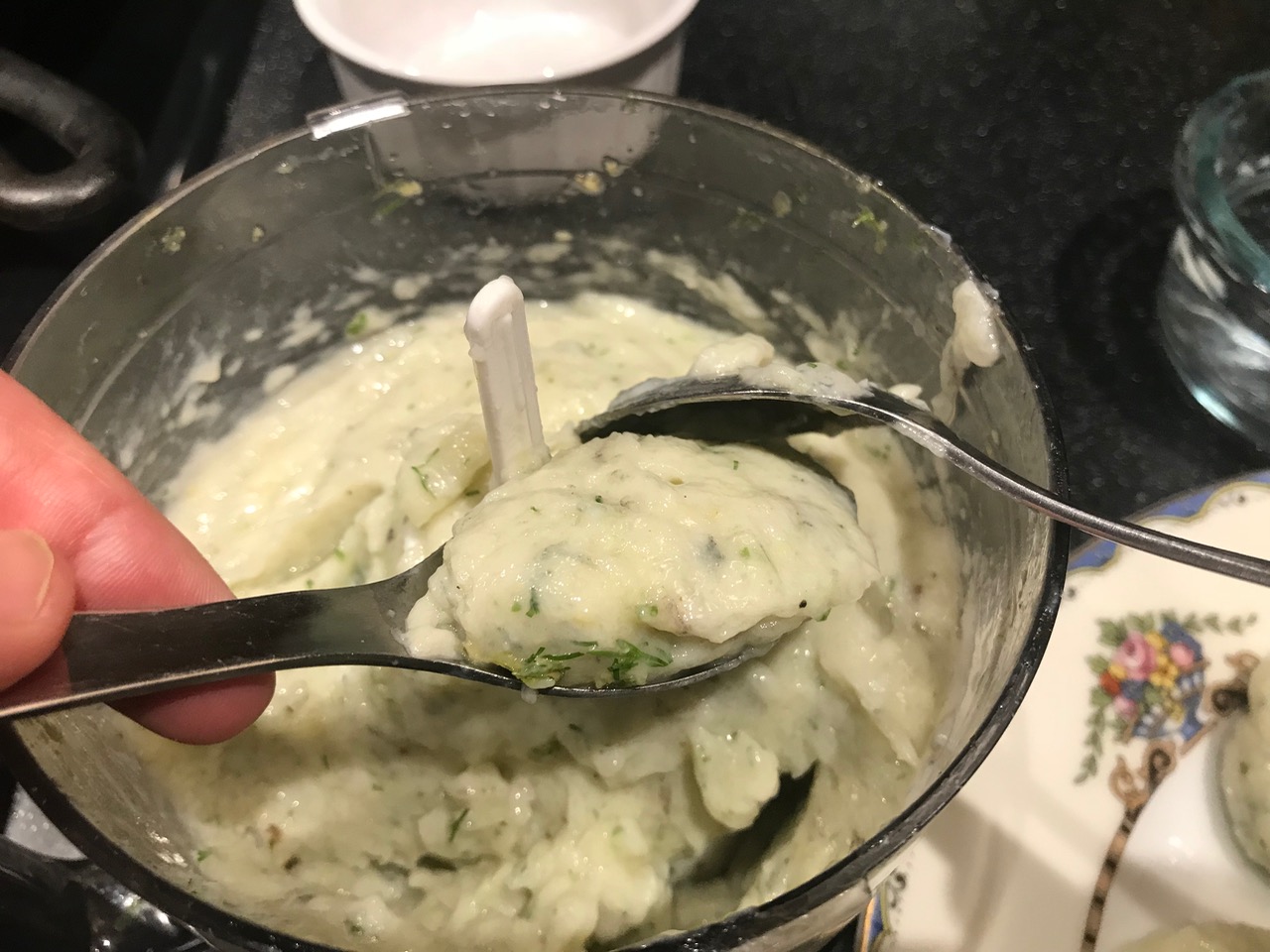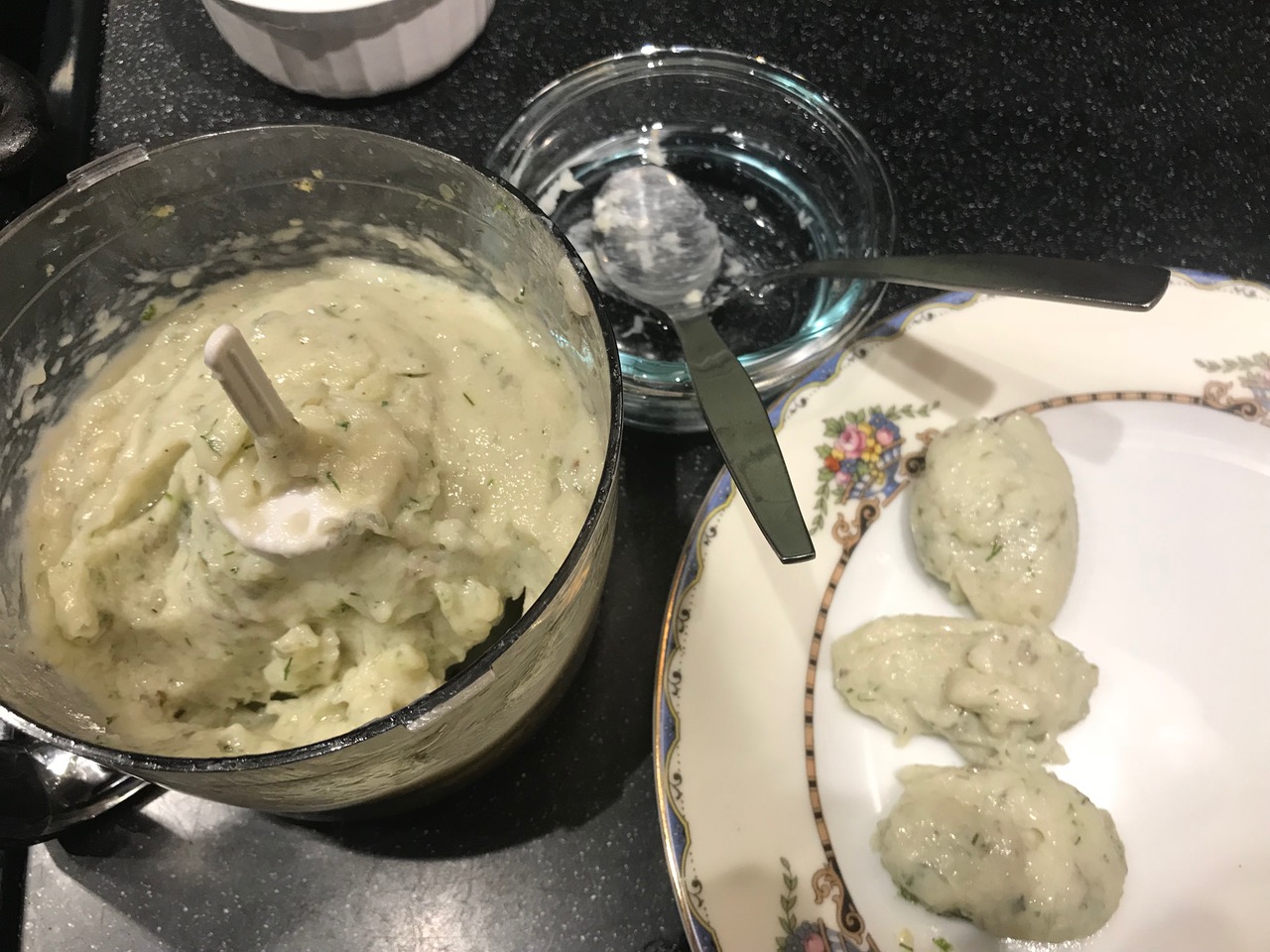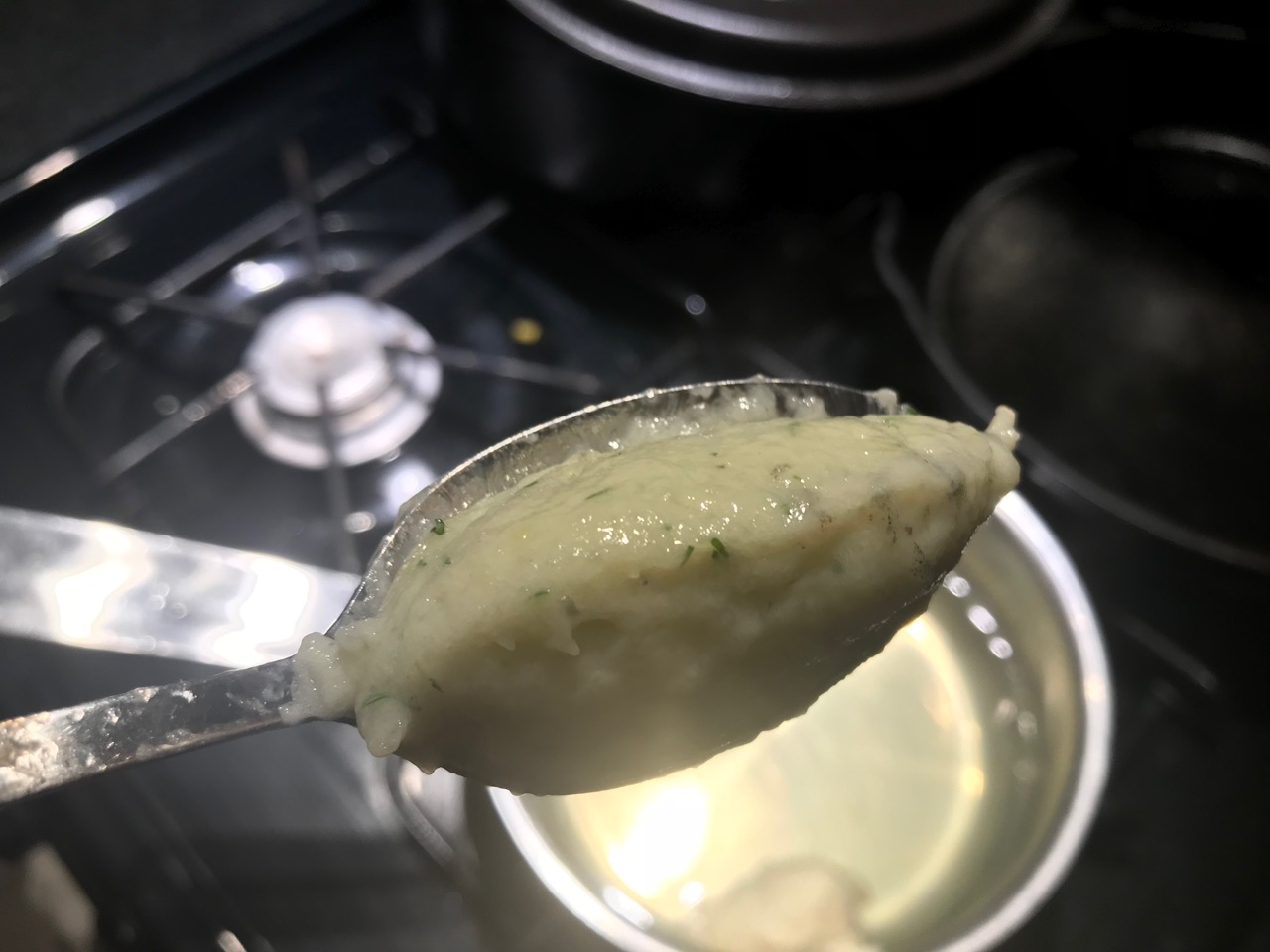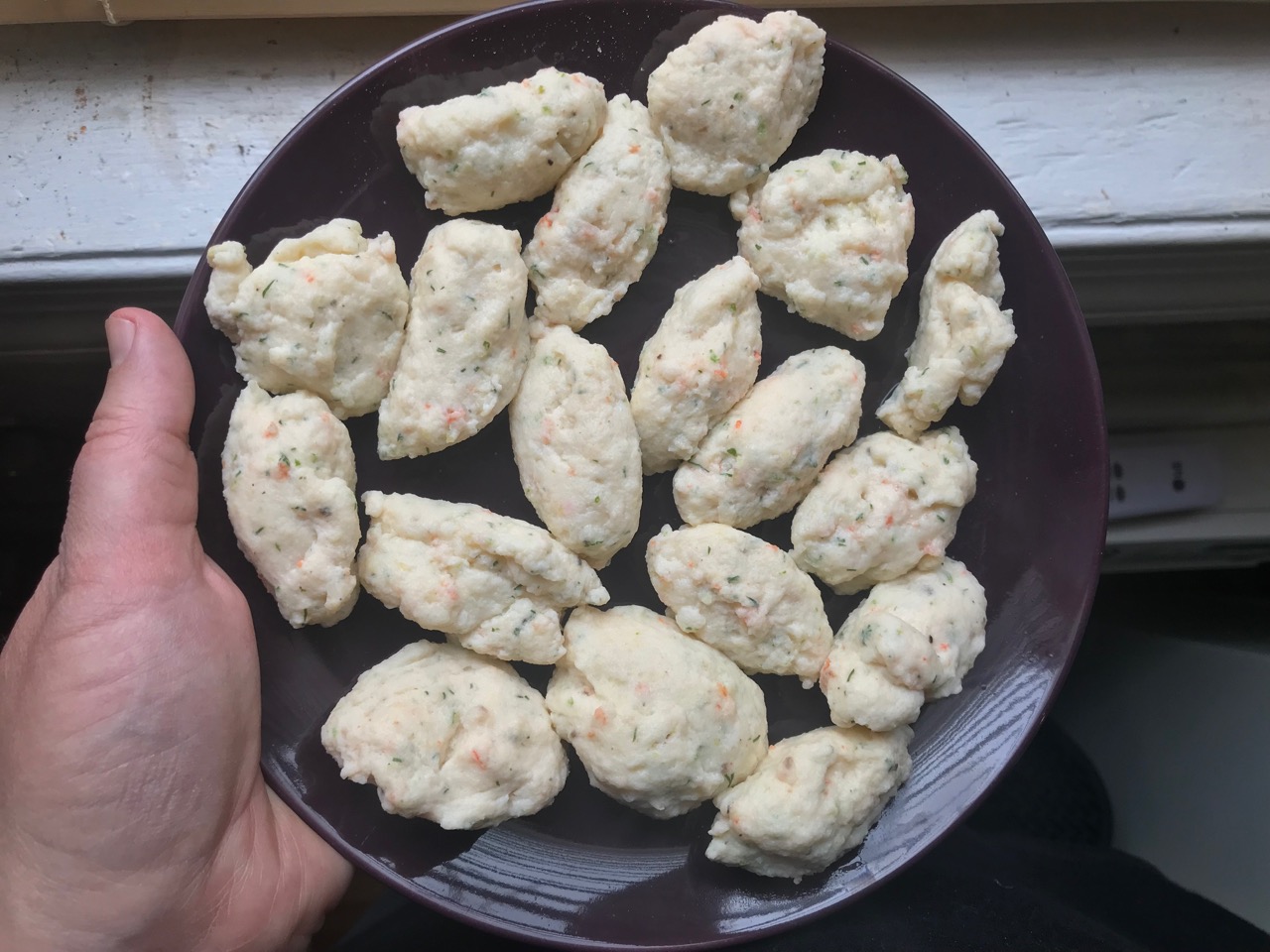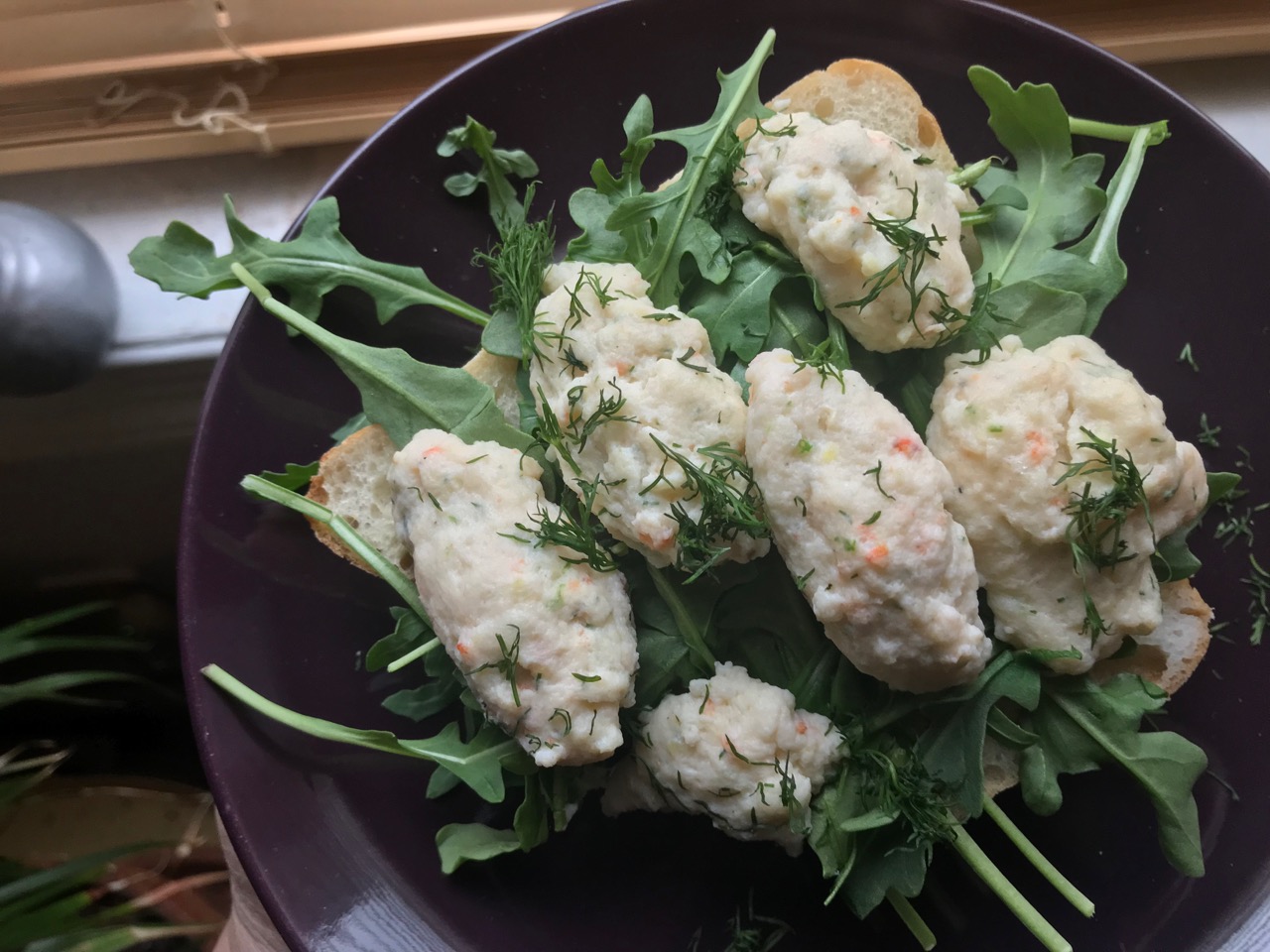 Ingredients:
8 oz raw peeled shrimp (tails reserved)
1 tsp peeled and minced ginger
some chopped dill (1 tbsp?)
zest from one lime
1 egg
1/2 cup cream
salt and pepper
Peel the shrimp and drop them in a pot of water with some dill stalks to simmer for 15 minutes. Then, pull the solids out of the stock. This is optional but it will make a great poaching stock.
Add the shrimp, ginger, dill, zest, egg, and salt and pepper to a food processor and blitz up until combined. Slowly stream in the cream while the blade is still on. You want a mousse-like consistency, fully blitzed. Put it in the fridge for at least 30 minutes to firm up.
Now, I made mine into quenelles to poach up, but you could make balls or blobs or whatever other shape you want. To make a quenelle, use two spoons, dip the spoons in water, scoop out a bit of mousse with one spoon, and then scrape down from one spoon to the other a few times, until you get a nice looking oval with a little peak.
Heat up the poaching liquid to a simmer and then turn down to low. Drop the quenelles/balls/mounds into the stock and poach for 5 minutes, turning once. Pull them out and eat try not to eat them all immediately..
I put a handful on a bed of arugula on toast.
This makes about two dozen and is easily multiplied!