Alas, I did some red onion pickling, and they were so good that we ate them so quickly.
Enter, the leftover pickling juice.
I put hard boiled eggs in there for a few days and then chopped them up and put them in salads, quinoa bowls, and this amazing egg salad snack.
Also, the egg slicer kitchen tool is my favorite. I used it to dice the egg, and then dice the string cheese, cutting it into thirds and rotating it after every slice.
Amazing.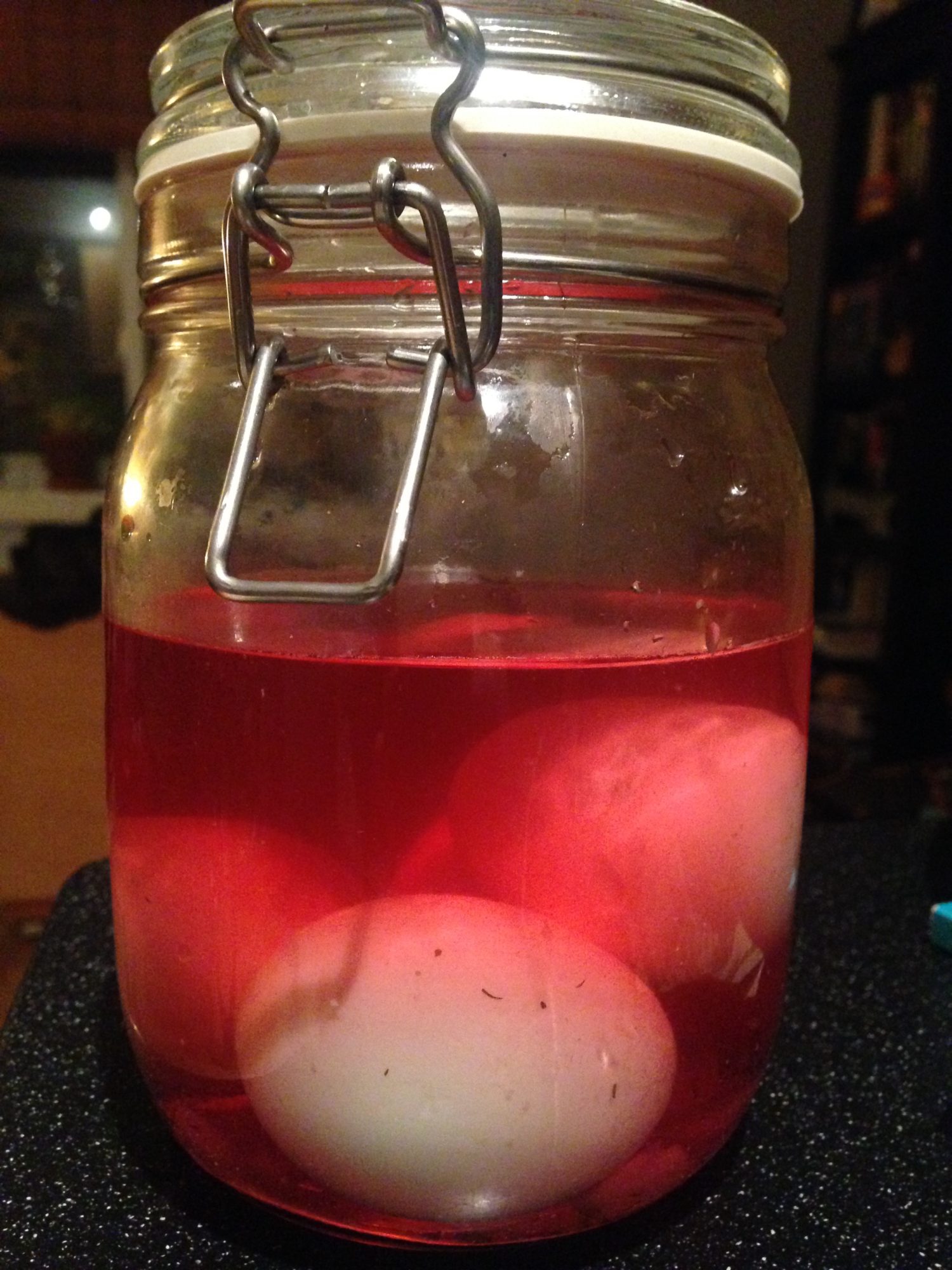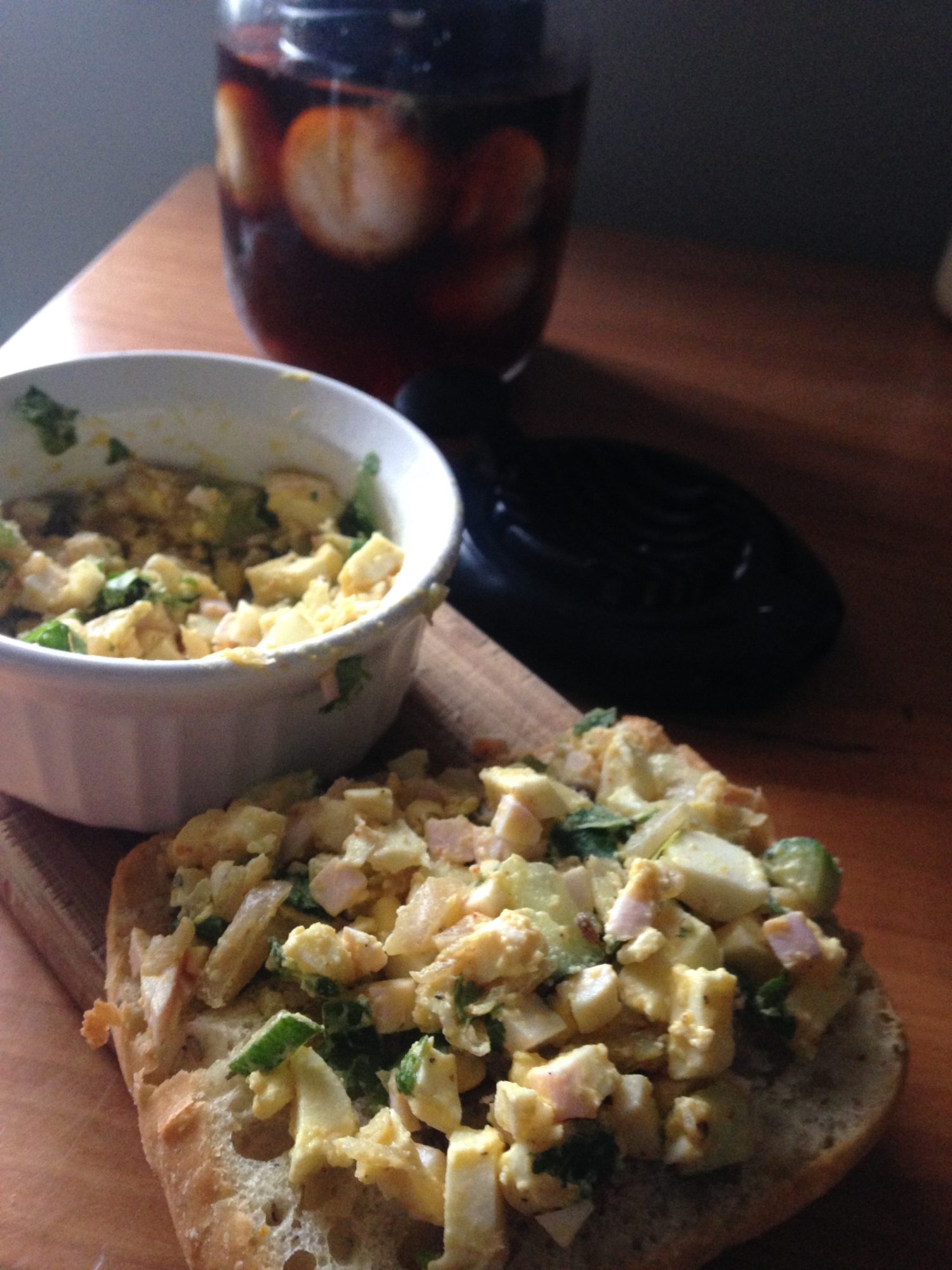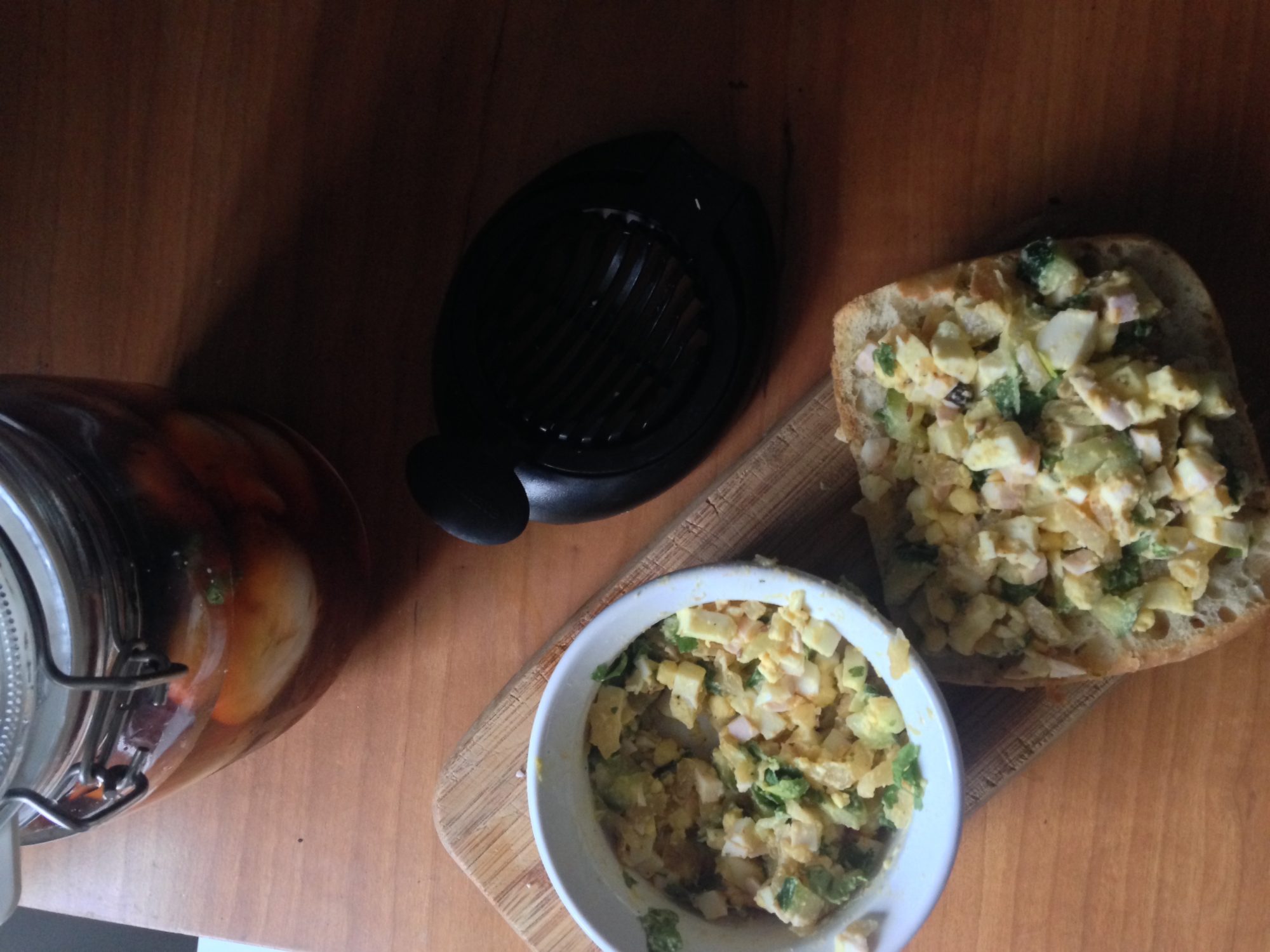 Makes 1.
Ingredients:
1 pink pickled egg, diced
1 string cheese. diced
a small amount of diced cucumber
a small amount of rye sauerkraut I had, diced
a bit of fresh cilantro, chopped
1 small squirt of mustard (1 tsp?)
1 packet of hot sauce (1 tsp?)
salt and pepper
Mix it all up and put on some toast. So good.
So good.
Wait til you see what I do with the mushrooms that I dropped into the leftover (again) pickling juice with soy sauce..