Why does anyone buy pineapple at Costco? I AM ONE PERSON. 
Now you will see me use it in everything..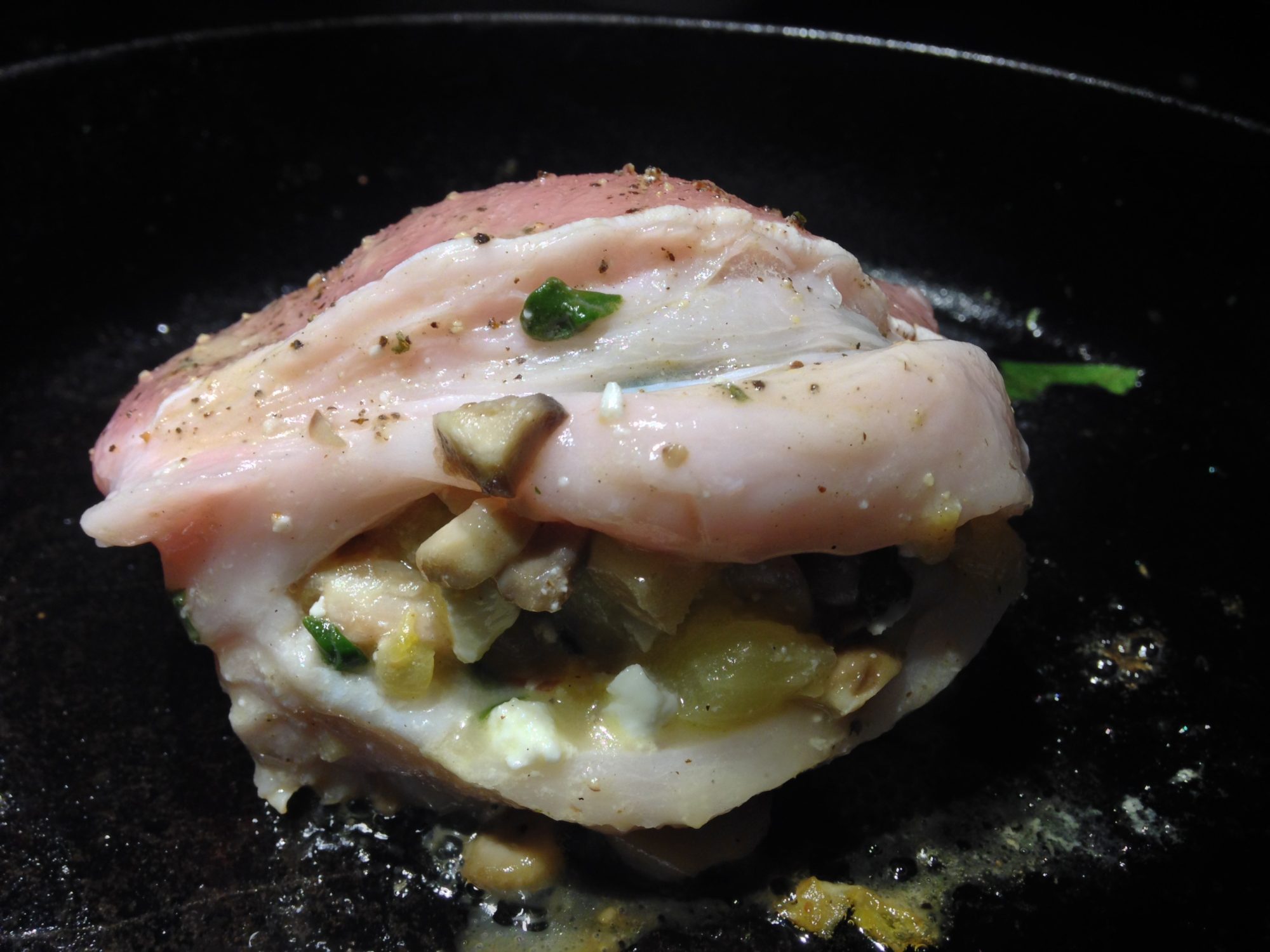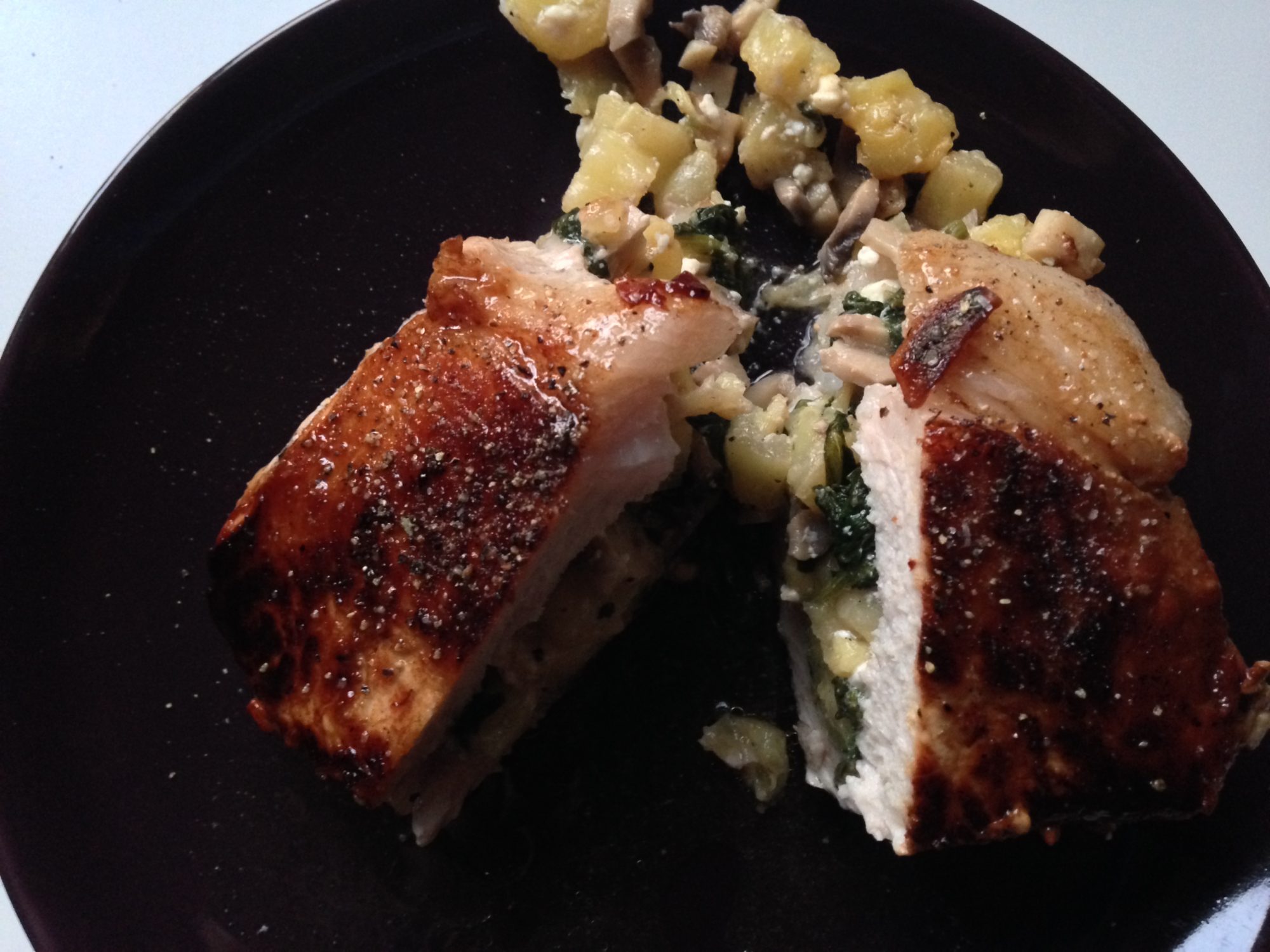 Ingredients:
1 slice of pineapple, chopped (like 1/3 cup, I think)
1 handful spinach
1 small mushroom, chopped
1 oz feta, chopped
1 large-ish pork chop
drizzle of oil
I used my cast iron. Saute up the mushroom, spinach, and pineapple until cooked down a bit. Season. Fold in the feta.
Then wipe out the pan and drizzle with oil. Heat over high heat.
Cut a pocket out of the pork chop by slicing a hole horizontally through the chop but not all the way through. Stuff it with the pineapple mushroom mixture. Season the chop on both sides. Then drop in the hot pan and brown on both sides by cooking for 2-3 minutes on each side.
Put into a 350 degree oven for 15 minutes or until it is done- 155 degrees with a meat thermometer..
It is gooood..