Ok, the intention was to stuff the dough with hot dogs, but then we just grilled and ate them..
This is better. Pickles and mustard.
Oh, and leftover foil..
Minimalist camping.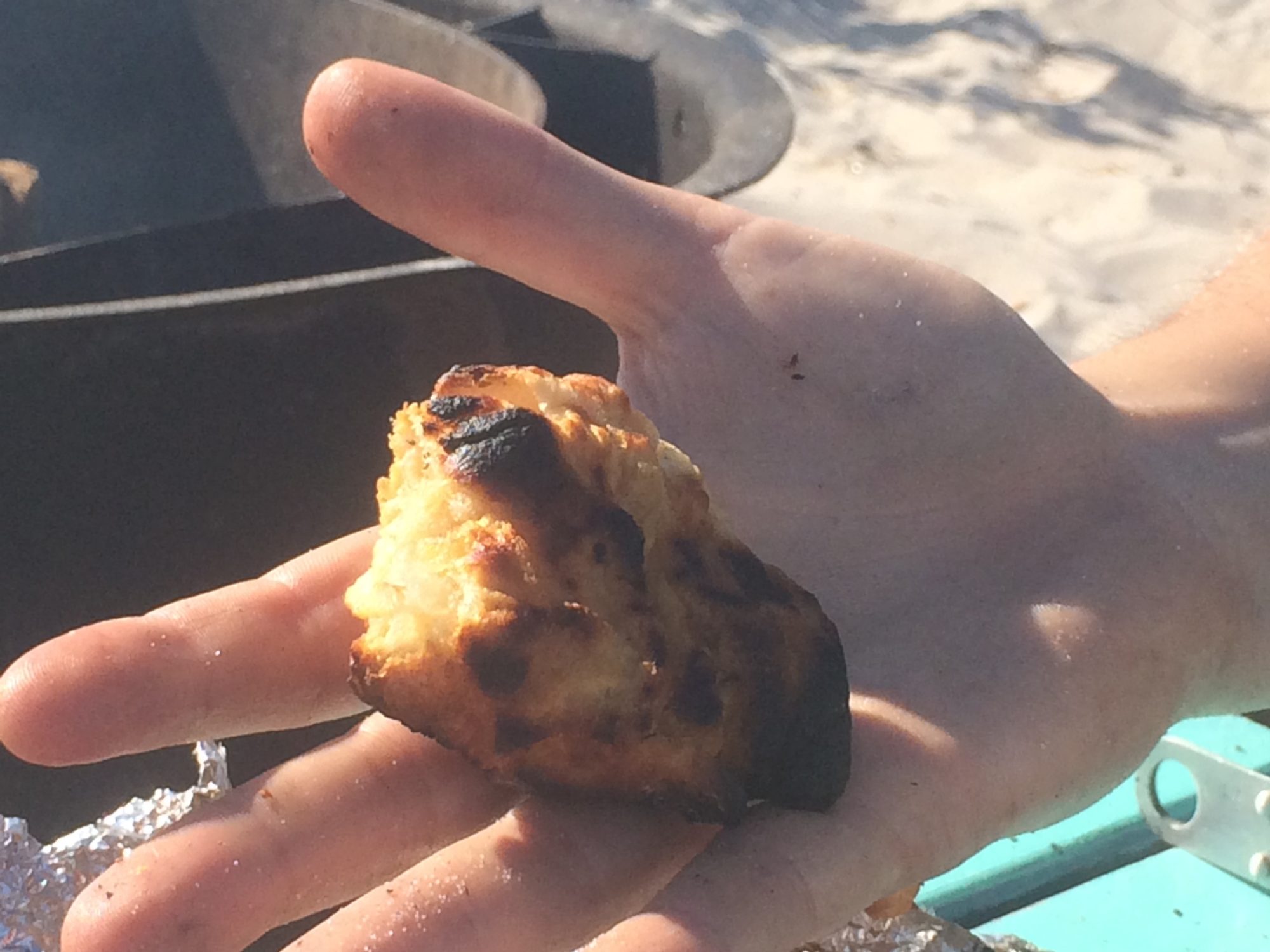 Ingredients:
1 can of crescent roll dough
pickles (we eat Klausen minis)
mustard (we just the fast food packets)
foil
You need a camp fire (or an oven, I guess). Add a little mustard to each pickle and wrap in some crescent roll dough. Then wrap each one in a bit of foil. We tried both wrapping fully and keeping the tops open as we put them on the fire. Let them cook a bit until the dough is cooked. The bottom gets crunchy and the top gets browned. Keeping them closed up with foil (but not too tightly) worked the best.
So good. Little snug pickles.. you could add cheese.. or hot dogs too.
Minimalist camping? It is the best..
My nephew would love this recipe..