Baby carrots are so stupid..
I think these came in a box with a wrap for lunch. I just ignored them for a week..
BUT, quick pickle them and you can eat them with leftover pork loin and use it all in a burrito, a pizza, a pasta..
So many ways to eat these..
So much better than eating raw carrots.
Especially if they are stupid, insulting, fake baby carrots.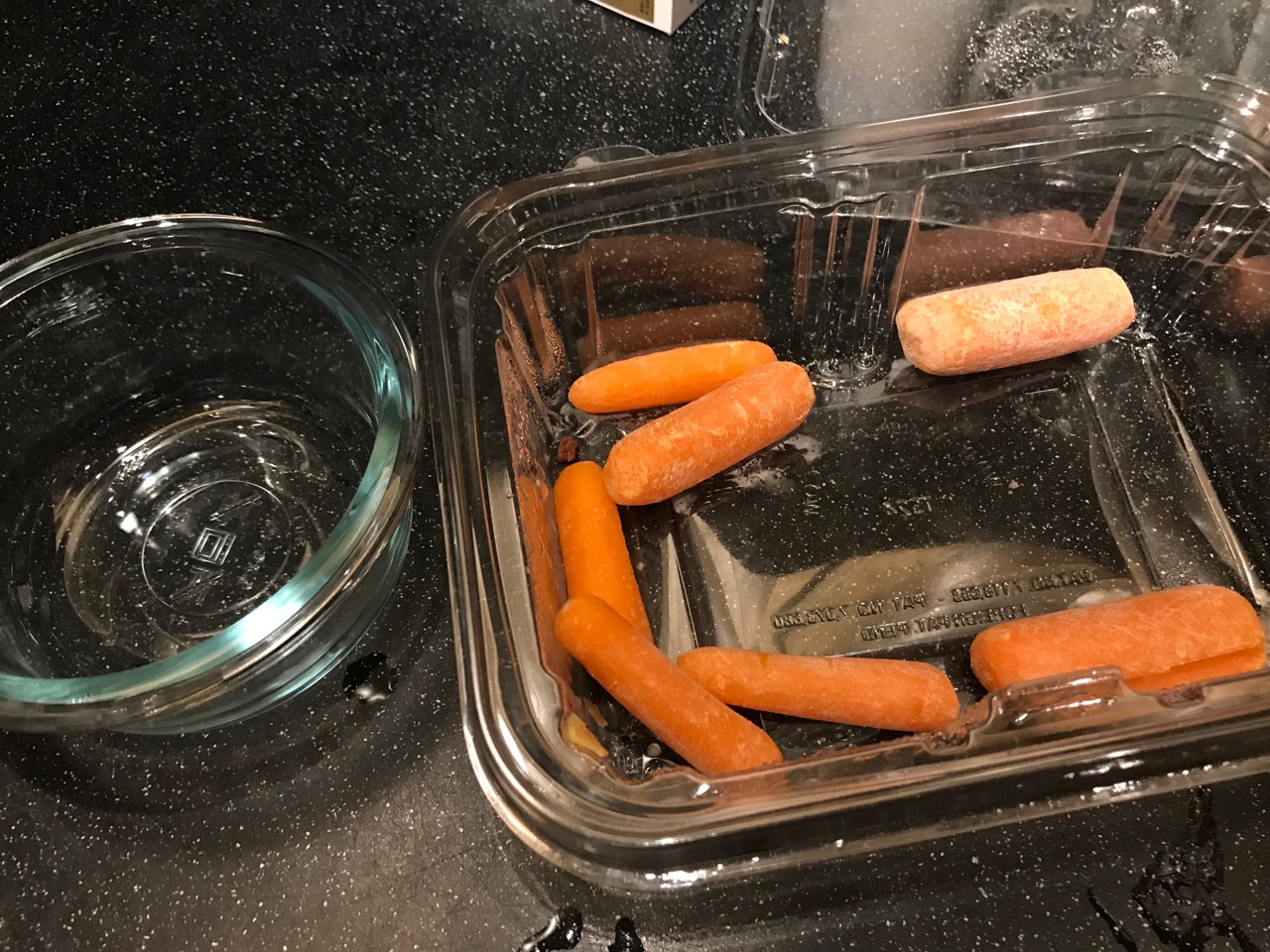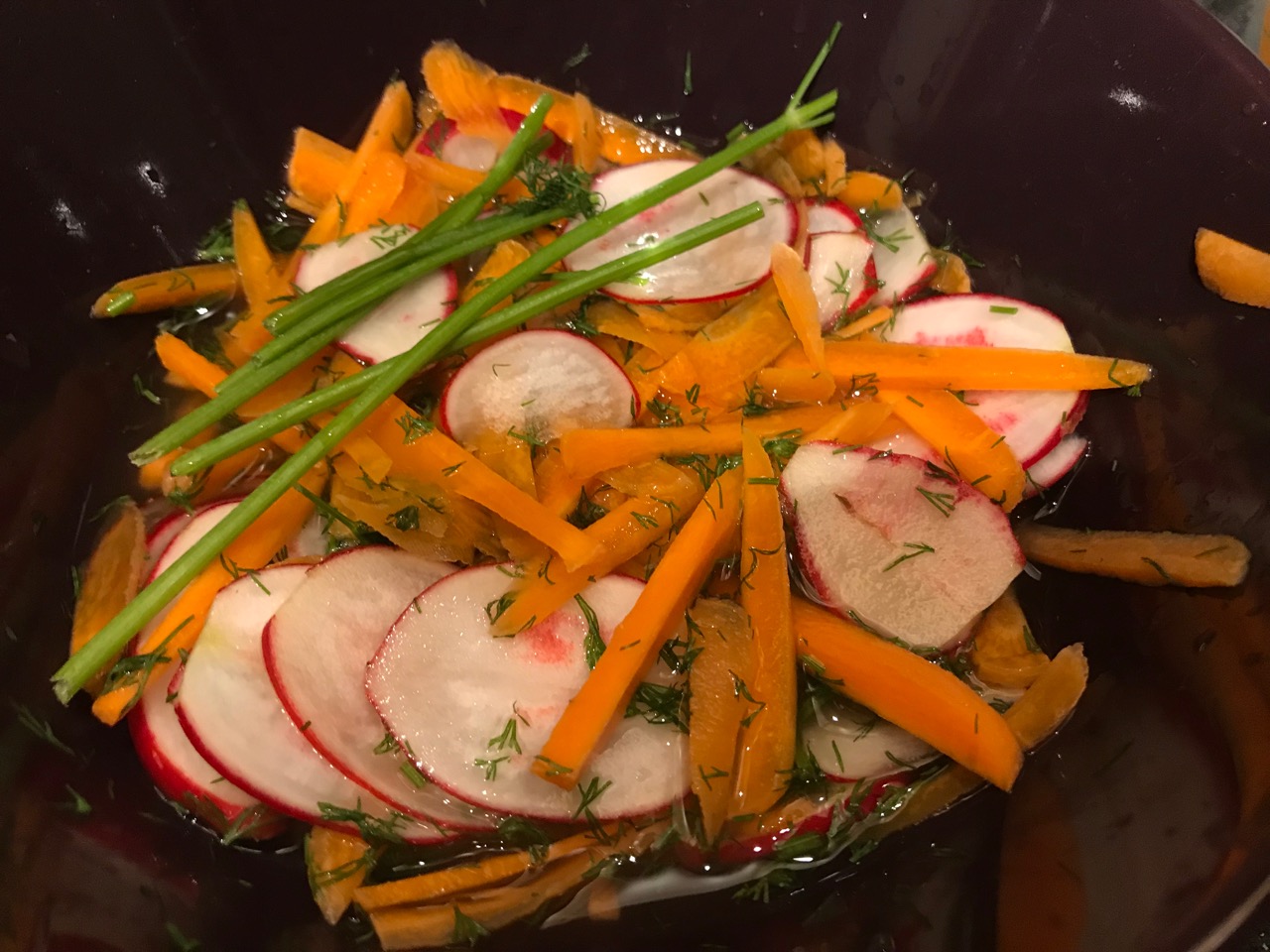 Ingredients:
a handful of baby carrots, julianned (or cut into thin strips)
1/4 cup apple cider vinegar
1/4 cup water
salt
fresh dill- or whatever you have
Mix the vinegar, water, dill, and salt together. Put the carrots in a small bowl. I added in some sliced radishes that I had..
Let it sit for an hour or longer- in the fridge.
Then add it to things like burritos, pizzas, pasta..