Quite good. Spanish picadillo my father used to make, but in chili form. 
Perfect for the cold rolling in right now.
Just wish I had some olives, but I was too lazy to go to the store..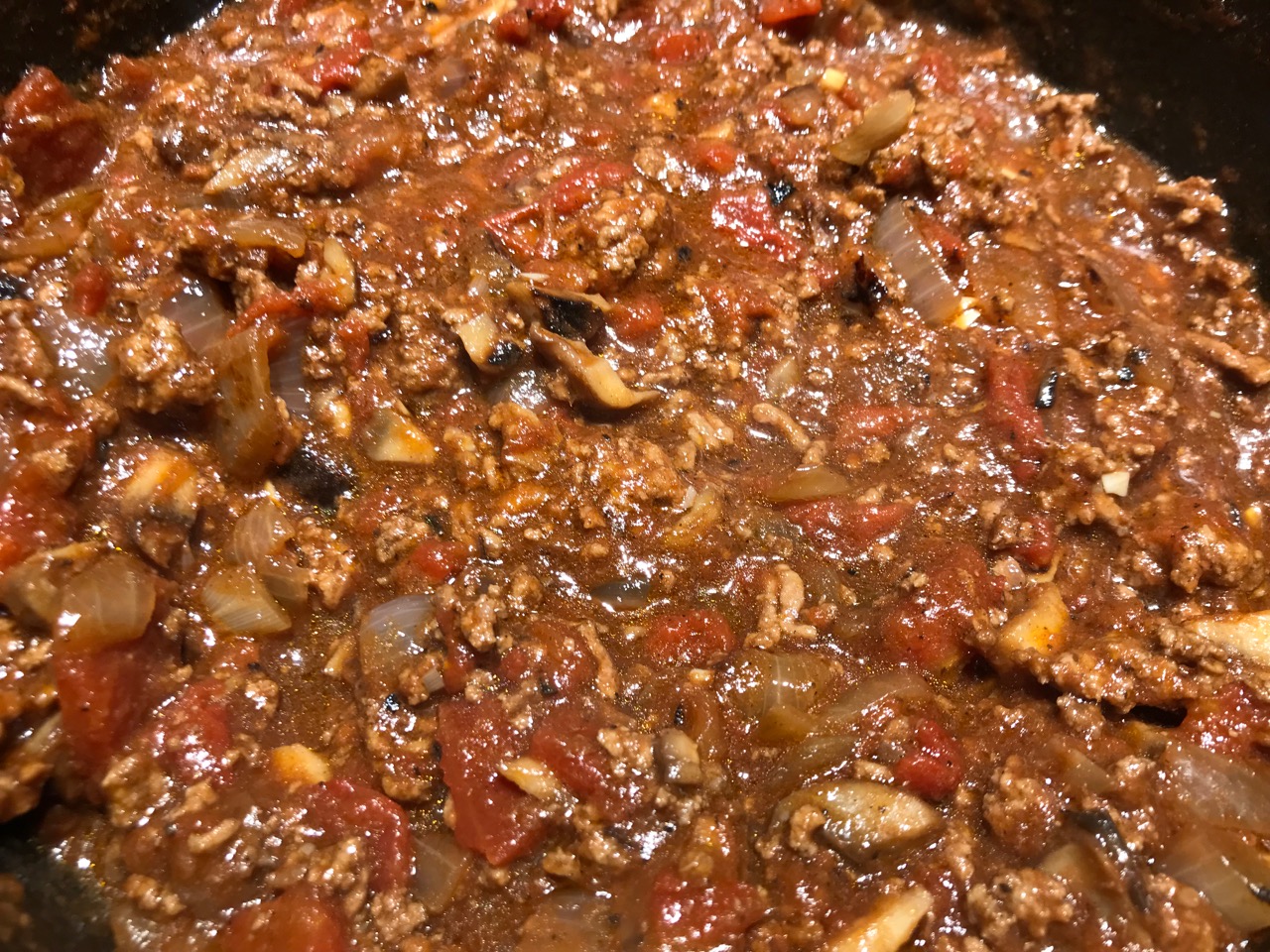 Makes 3 portions
Ingredients:
3/4 lb ground meat
splash of oil
1/2 large white onion, chopped
a handful of mushrooms, sliced (this is not traditional)
3-4 garlic cloves, diced
1 tbsp cumin
1 tsp cinnamon
splash of vinegar (1-2tbsp?), I had some leftover dark chocolate vinegar thing someone gave me but you can use red wine or balsalmic
box of tomatoes (I like the boxes lately, not the cans)
1/4 cup water
toppings: chopped almonds and green olives
Heat a splash of oil in a medium hot pan and add the onion, mushrooms, and garlic. Season. Add the cumin and cinnamon and cook down a little. Drop in the meat, season well, and break it up so it cooks fully. You want the meat cooked here. When the bottom gets kind of crusty and looks like it needs something, add a splash of vinegar to deglaze. Stir well. Add the tomatoes and a little bit of water and stir around. Season again. Let it cook on low for 10 minutes or so and taste it to see what it needs.
Add toppings like chopped almonds and green olives.
And put it on top of rice or maybe some vermicelli noodles leftover from the Vietnamese fair..
Have leftovers? You could make Picadillo Pizza. Genius.