I don't eat jam. Ever, really.
Yet, so many people give you jam. I mean, I am not complaining. I LOVE to get homemade food goods. Any kind. But what to do with the stack of jam in the cabinet/fridge?
Especially if your lovely family comes to town for the WOMEN'S MARCH, opens a jar of peach jam, eats a tiny bit, and leaves it in the fridge..
You know that it is not going to die in my fridge.
Enter, the homemade energy bar. 
I just cooked that jam down a bit so it was syrupy and thick and sticky, and I used it instead of honey in this gorgeous recipe from Minimalist Baker..
And, for the rest, I just used what I had in the pantry. You should too..
You know what to do.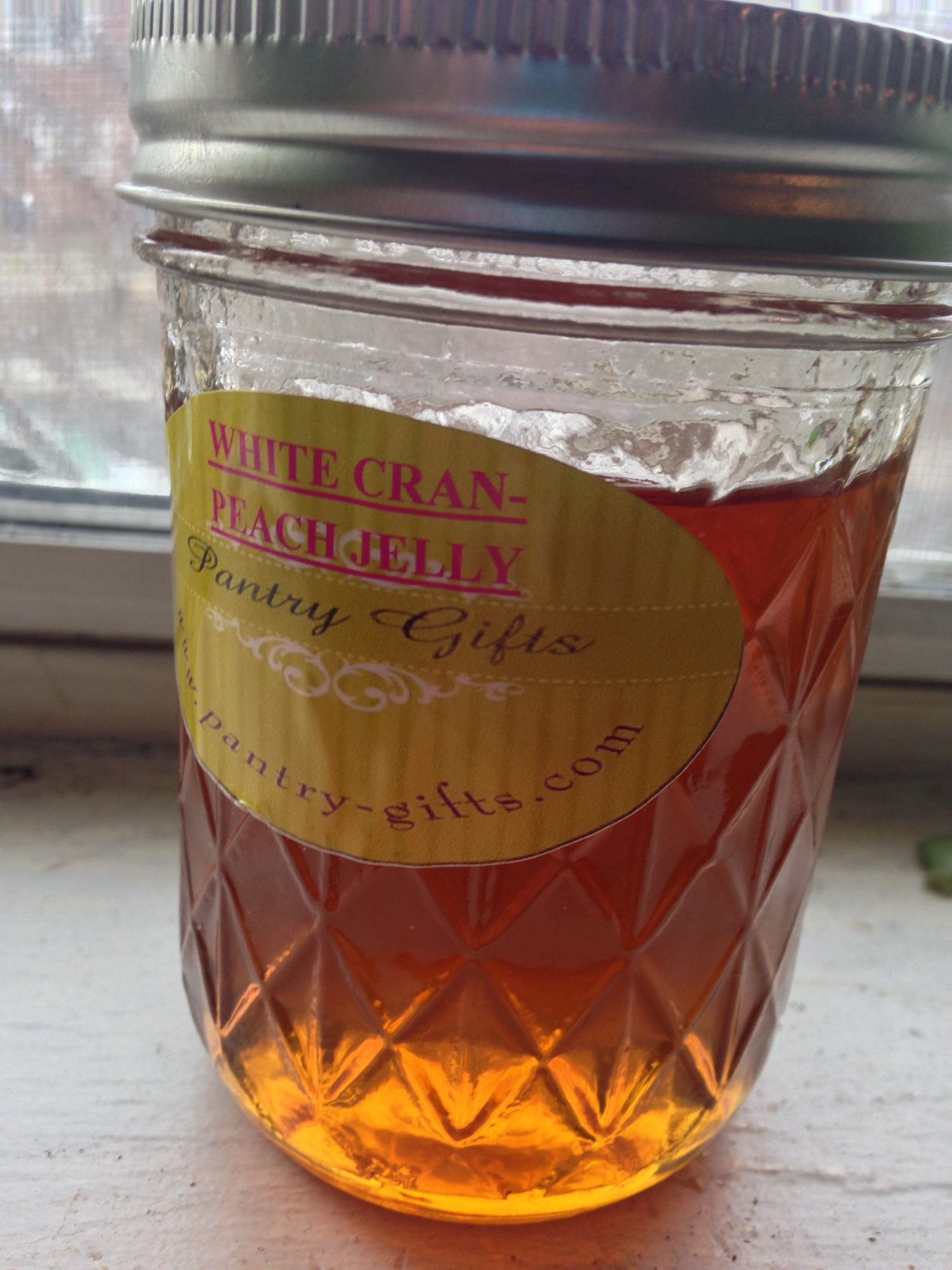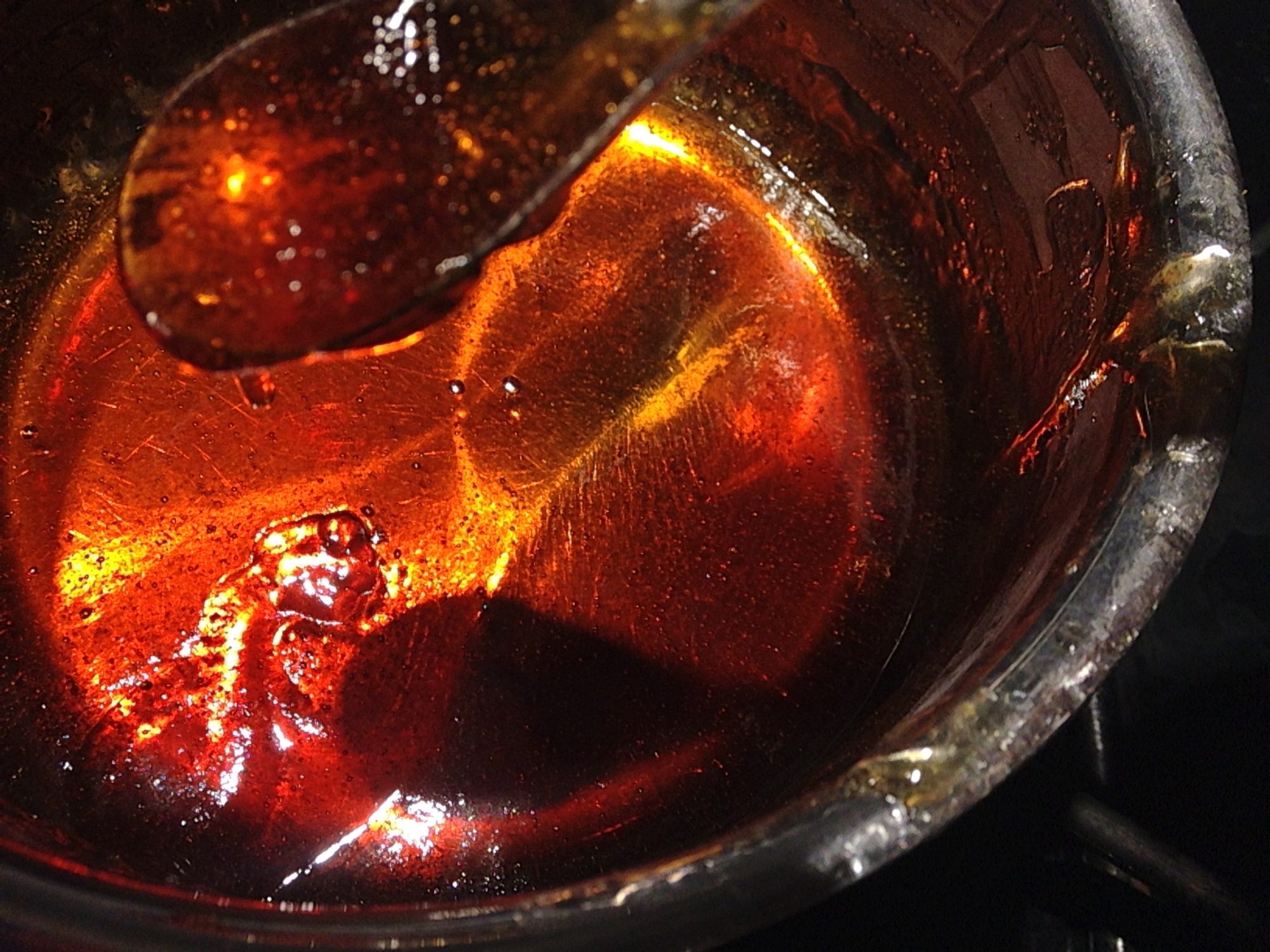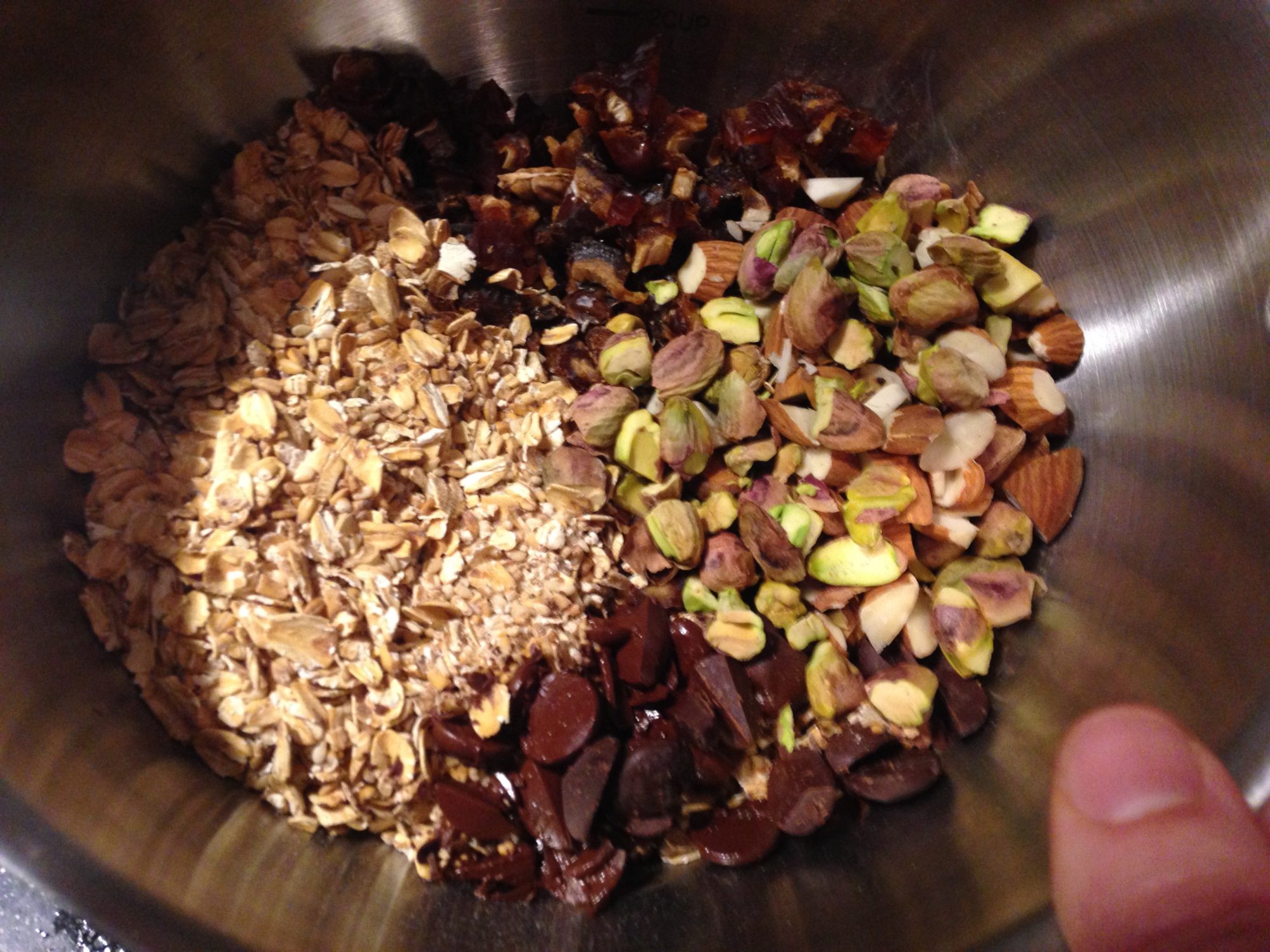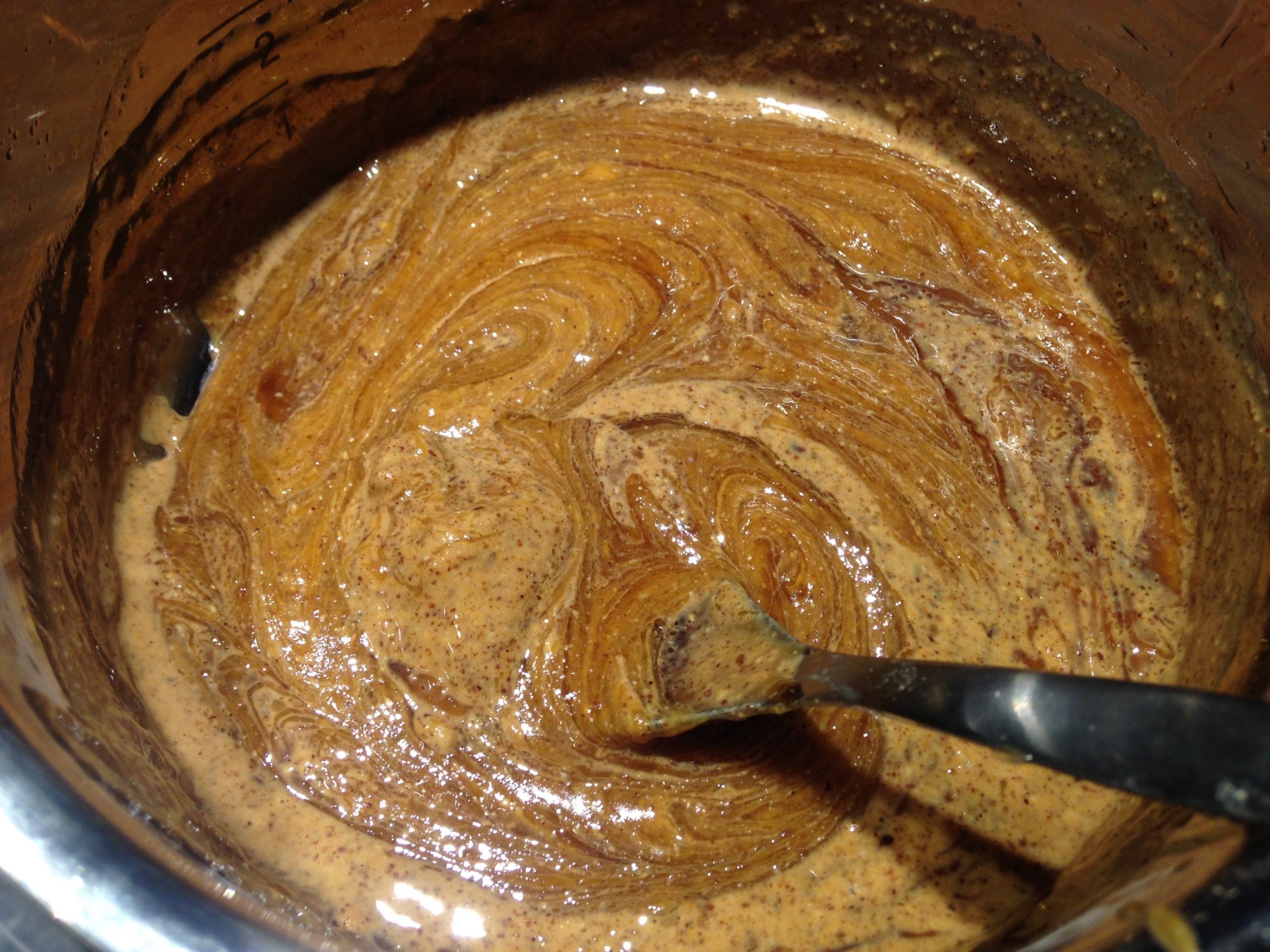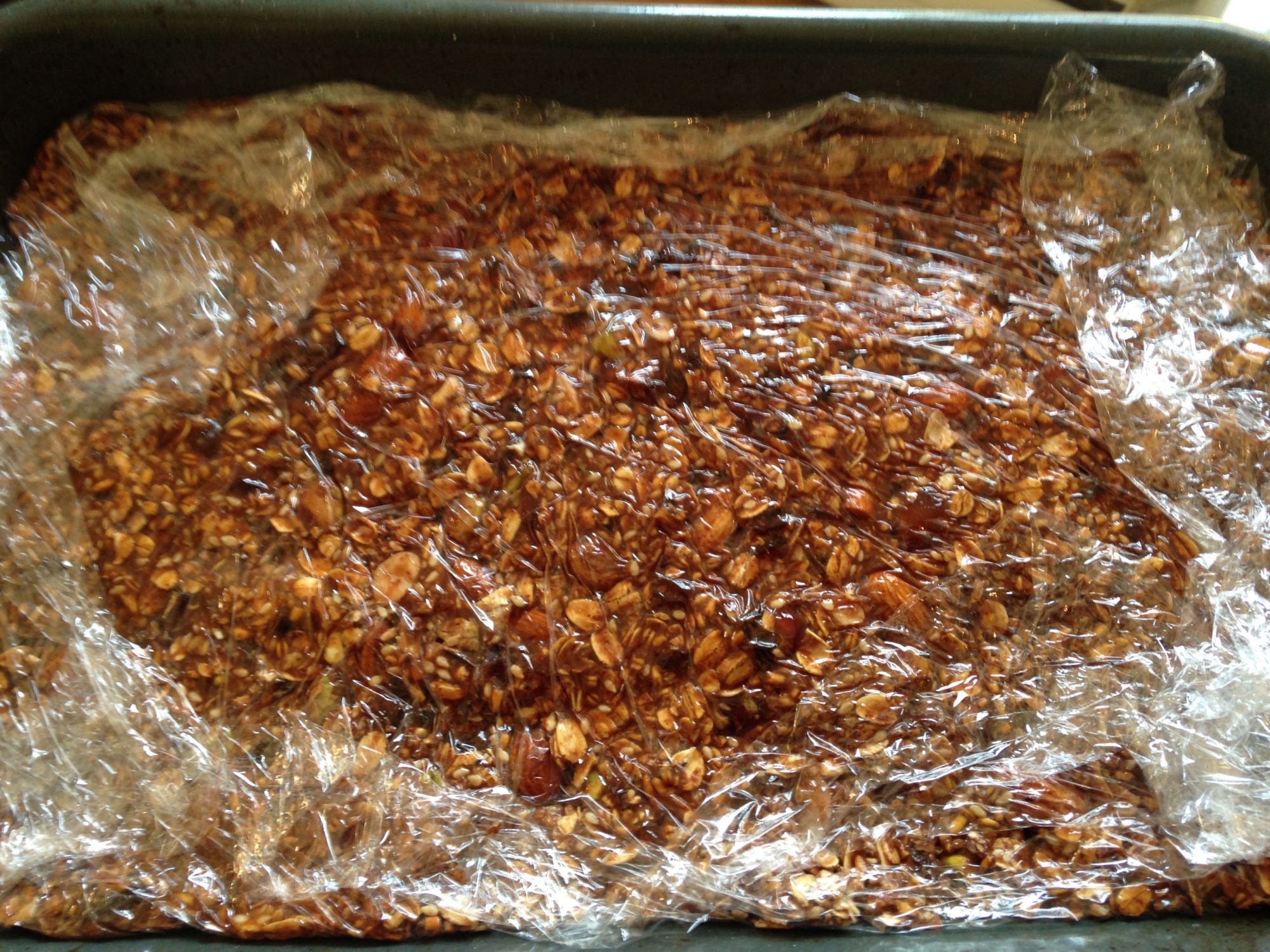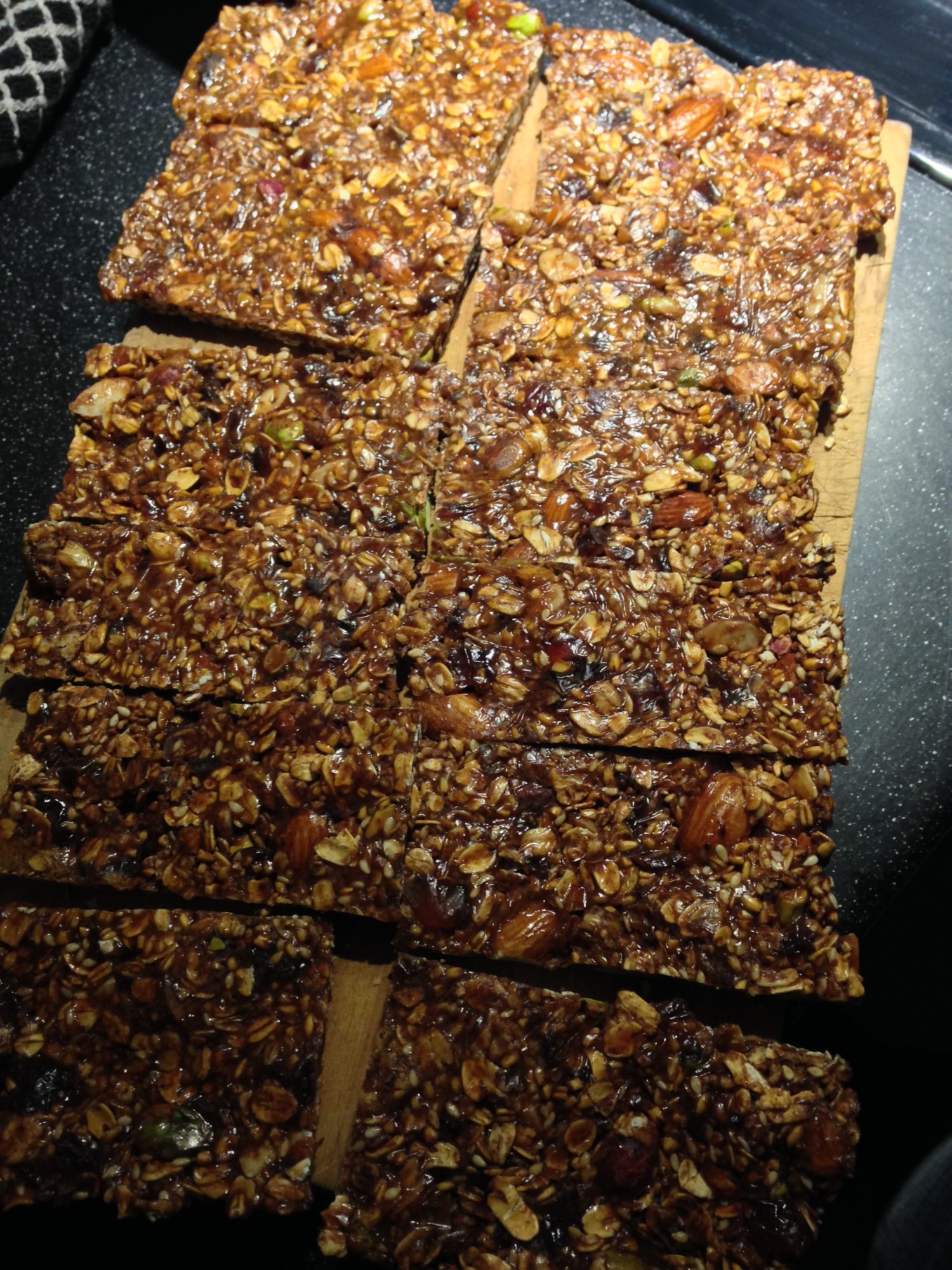 Ingredients:
1/2 cup peach jam (about), reduced to 1/4 cup (see below)
1/4 cup almond butter (or you could use peanut butter, or whatever)
3/4 cup dates, chopped up small
1/2 cup raw nuts, chopped (I had almonds and pistachios)
1 1/2 cups rolled oats (I used two kinds- flat and not so flat)
1/4 cup dark chocolate chips
Reduce your jam. You know you could use any kind of jam you have here. Or Minimalist Baker uses honey, so I guess you could do that. Put it in a saucepan and cook on a low simmer until it reduces to about a 1/4 cup. Swirl in the almond butter to make your binding mixture. It is beautiful.
Roast the oats in a 350 degree oven for 15 minutes. Let them cool completely and then put in a mixing bowl (or they will melt the chocolate-oops). Mix in the chopped dates, nuts and chocolate chips.. Then pour in the jam/almond butter and mix through quickly, then into a plastic lined baking sheet/pan thing, spread evenly with a flat top, and then top with another sheet of plastic wrap. You can press down now with your hands to form into all the cracks.. Into the freezer to set for 20 minutes (or an hour or two if you are me and you forgot them). Then you can just pop them out and cut into bar shapes.
I put half in the fridge for the week and half in the freezer for the rest of the month. Makes about 10-12.
Then, you know, go on a hike, or a long bike ride, or a protest or two, or something..
Just KEEP MARCHING! #solidarity