This is the only way to grill polenta. 
I am convinced. 
I tried the recipes that tell you to slather it in oil and plop it on the grill, and it just melts into the grates, makes a mess of things, and hurts your heart.
I tried to cut it in squares and sauté it up in hot oil, which became edible on a bed of cheese and avocado toast, but spurts and pops all over the place, making a mess.
Again.
I tried to scramble it up over the stovetop, cooking til crispy and topping with cheese and vegetables, but it soaks up so much oil and sizzles like a maniac, causing me to step away from the stove.
And then, I thought, grilled polenta is a myth.
Unless you stuff peppers with your leftovers, top with smoky paprika and leftover brie. And then grill it.
Ah, leftovers from birthday parties..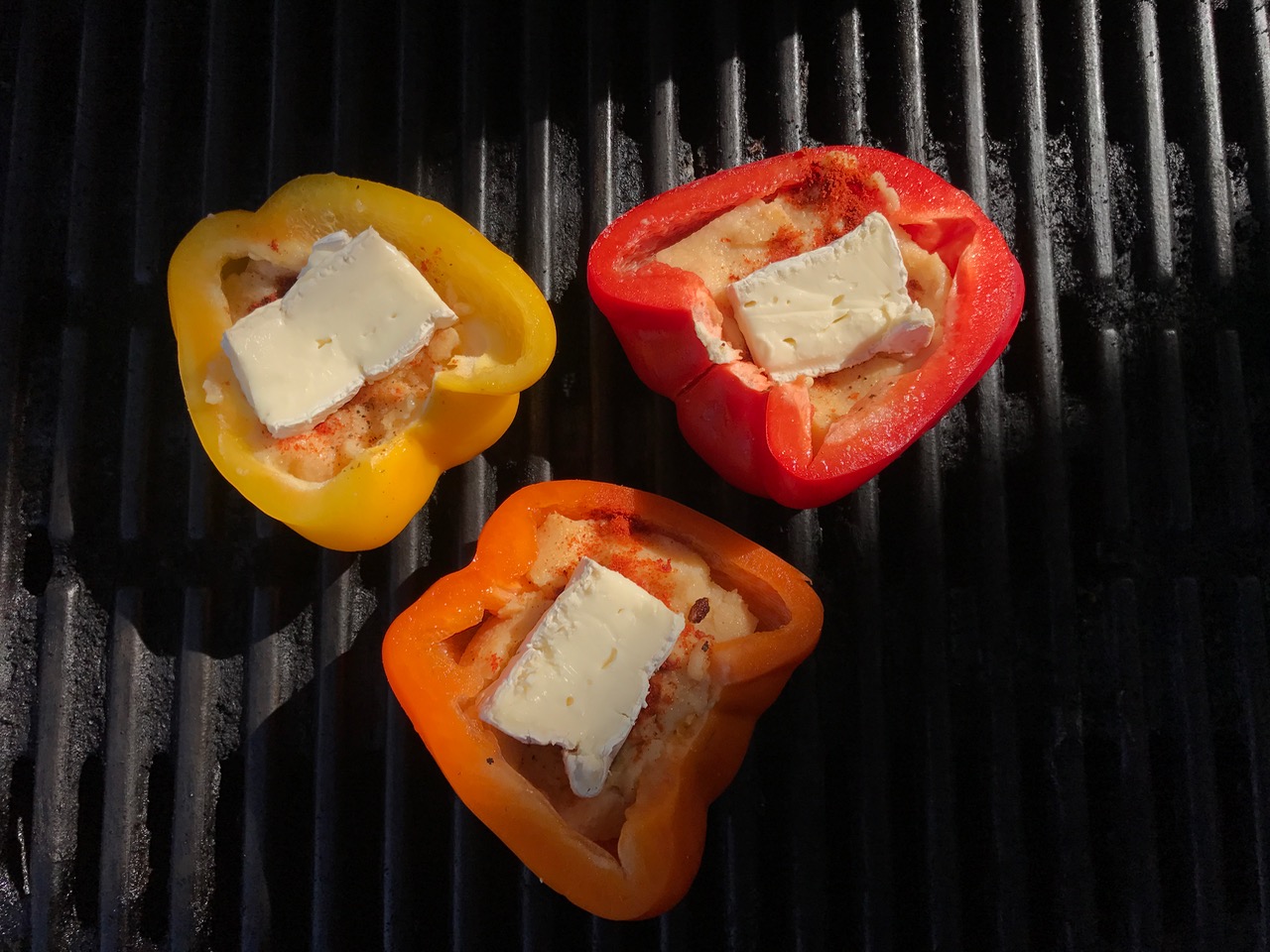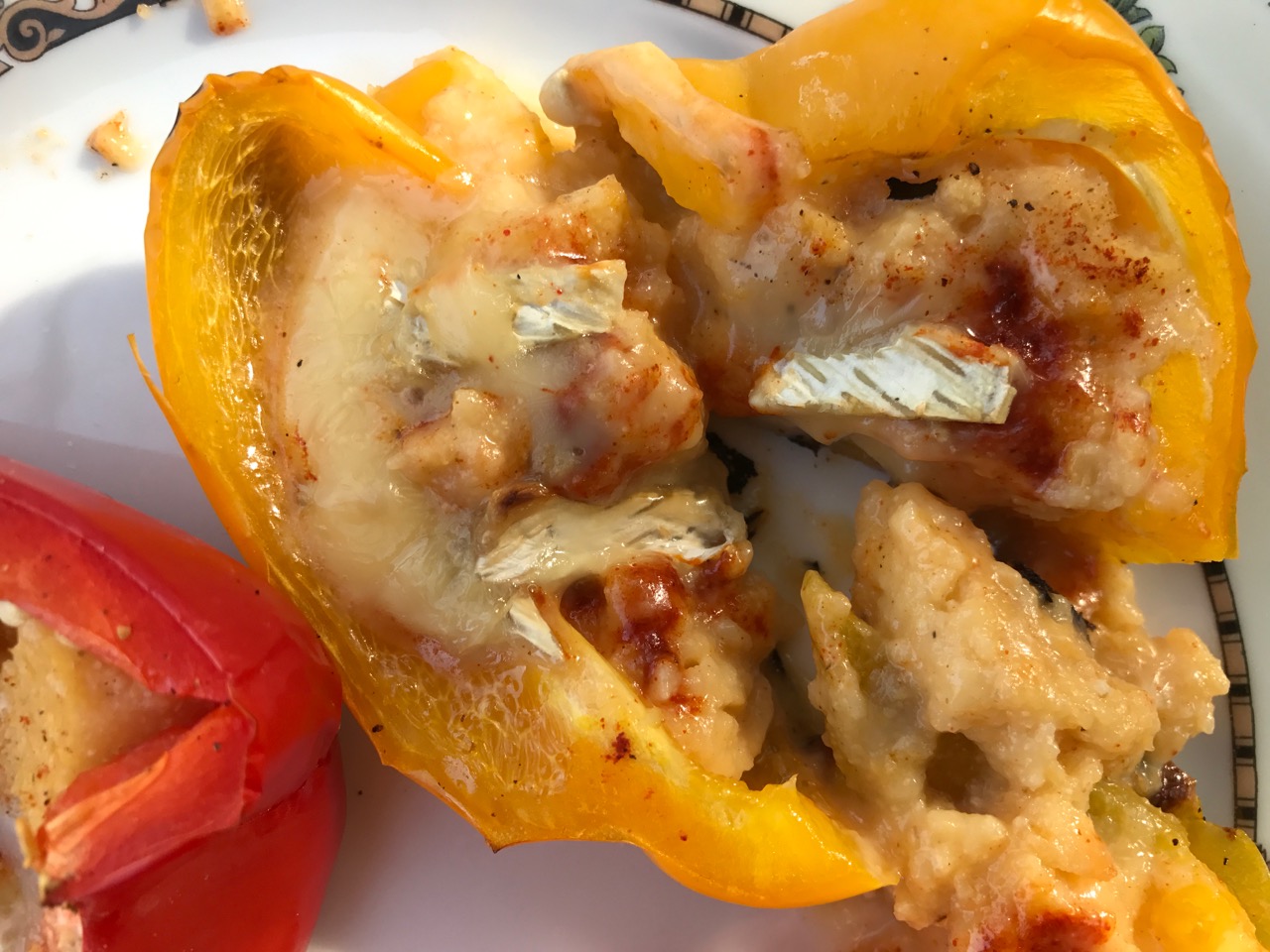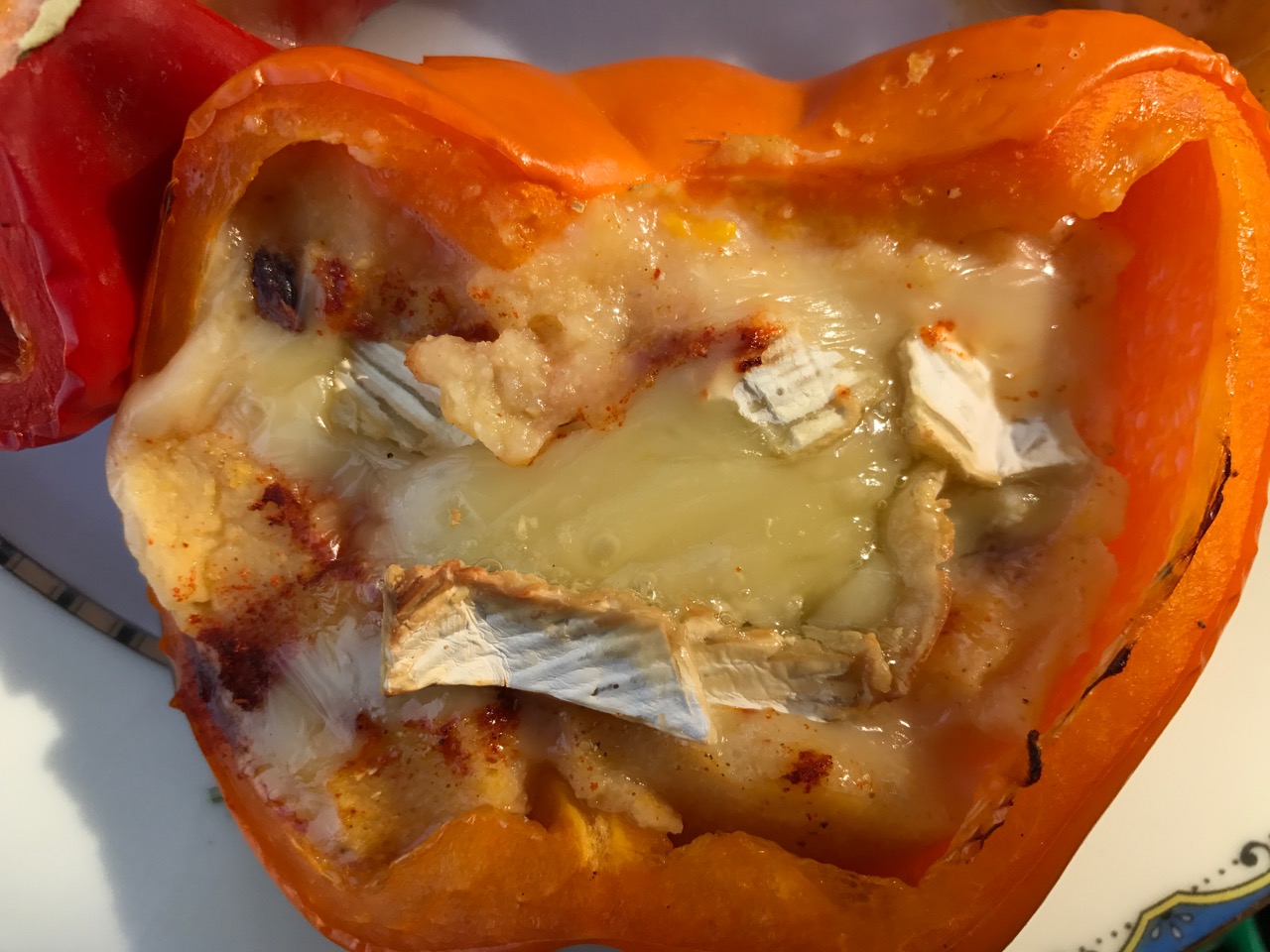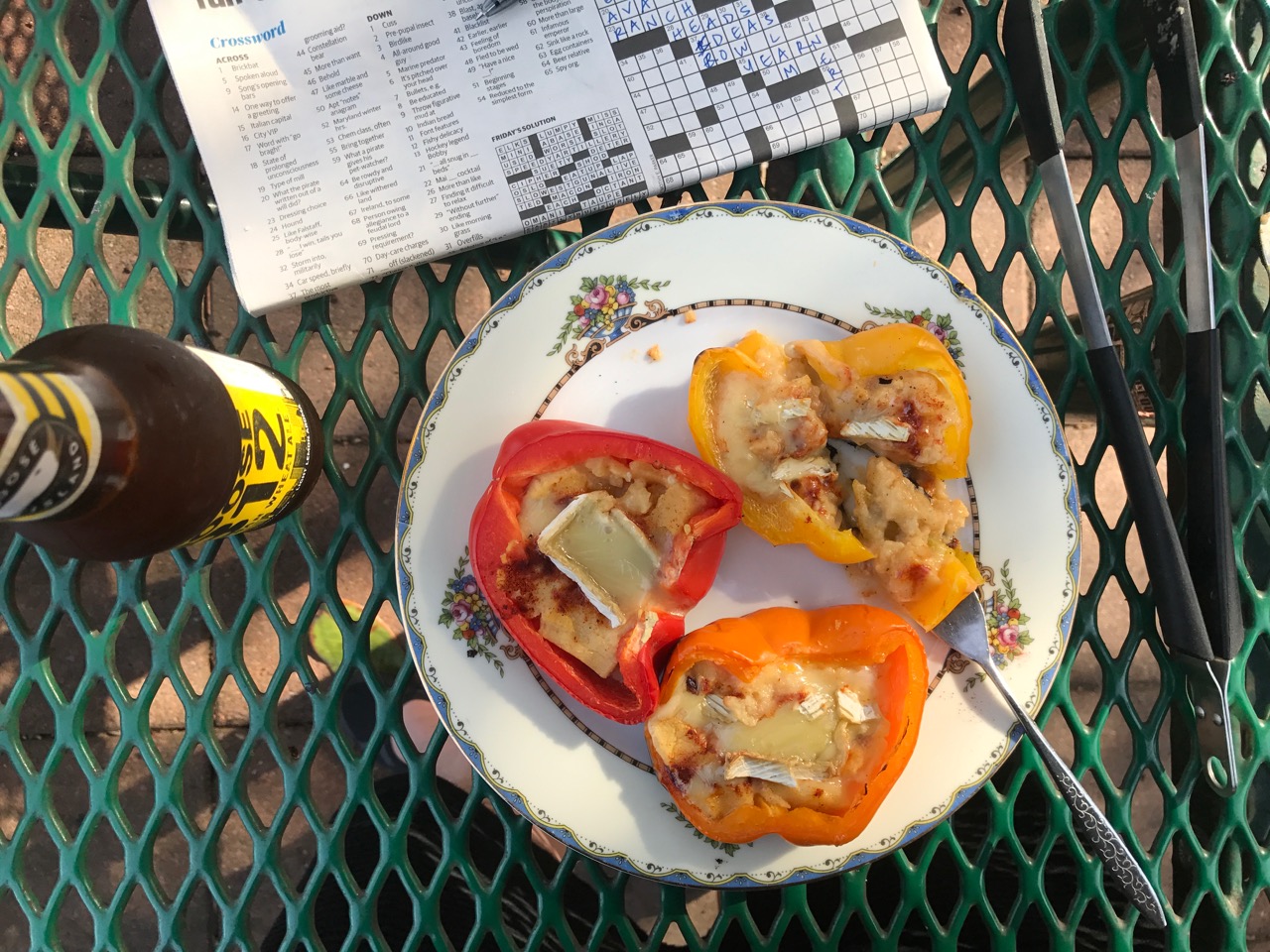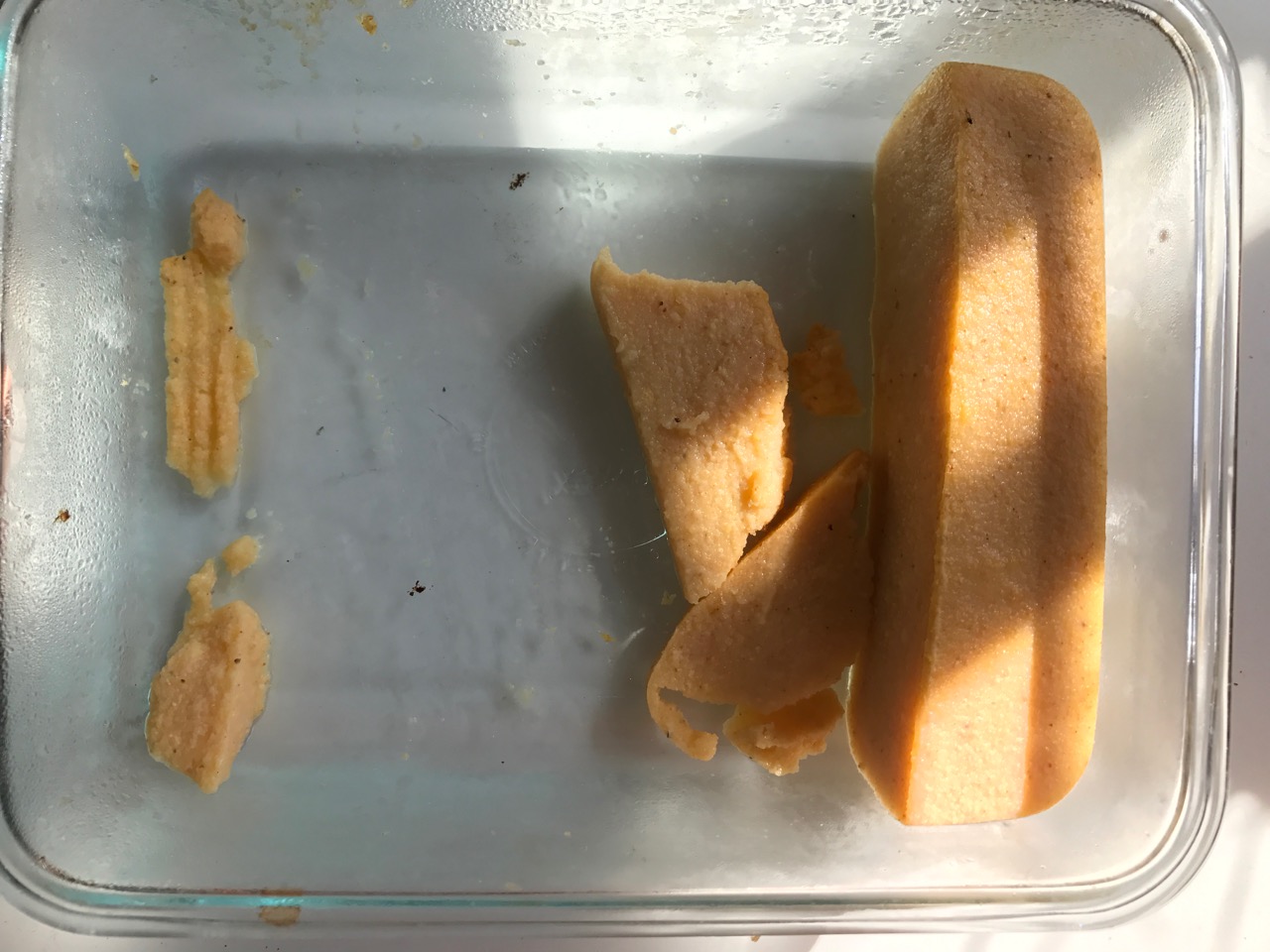 Ingredients:
bell peppers, halved
leftover polenta
smoky paprika
brie
Make polenta and chill. Cut peppers in half, remove seeds, and season. Stuff with polenta, sprinkle with paprika, and top with brie. Season.
20 minutes on the grill or inside a 350 degree oven. The bottoms of the peppers get all charred, the cheese melts into the polenta, and the paprika adds a nice rough edge.
I wonder if it is my polenta?? Must try again..
Want to see the (delicious) but messy stovetop sautés?