enter I like to go minimalist camping.
where to buy furosemide in uk No fancy meals. No propane stoves. No dishes to clean. No leftovers go to waste.
buy prozac fluoxetine online We cook everything over the camp fire.
But have you noticed how long potatoes take to cook in a camp fire?
We just leave them in there overnight and eat them for breakfast.. (can you see them in the fire under the corn and crabs?)
They get perfectly charred, and then you can add all of your dinner leftovers to them and warm them up over your morning fire (as you make your coffee).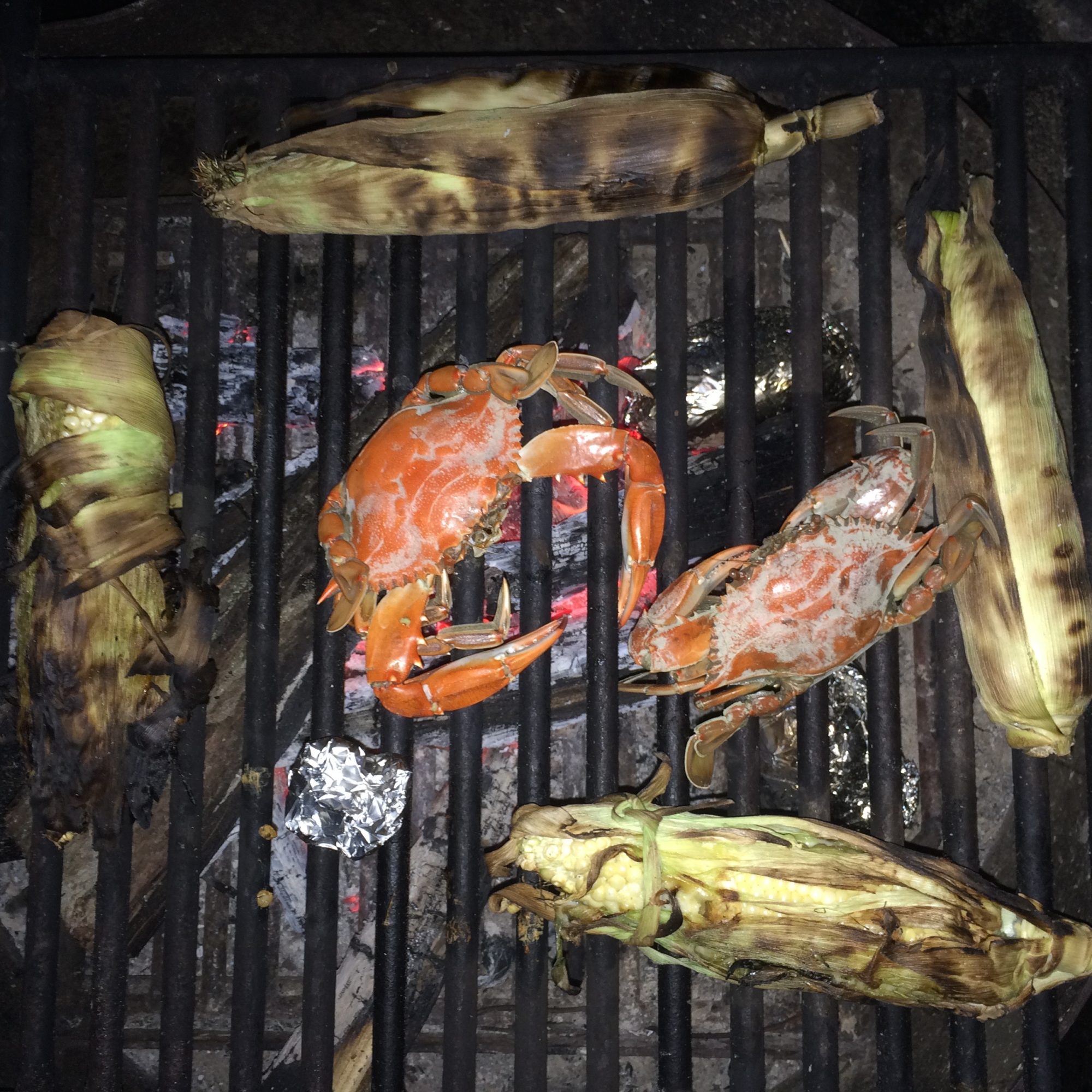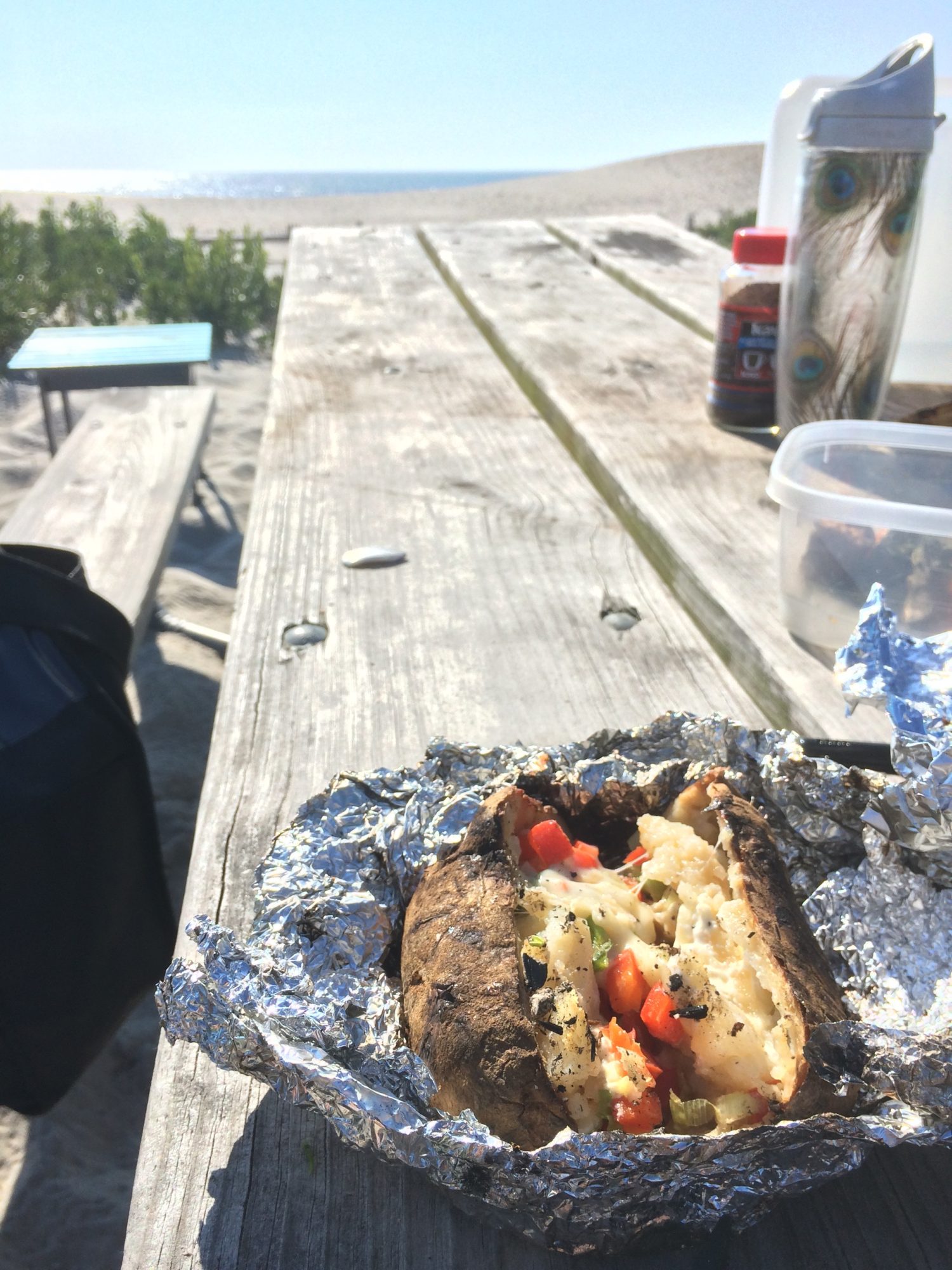 Ingredients:
russet potatoes
foil
toppings/stuffings: cream cheese or string cheese, cooked peppers and sausage, corn? whatever you ate last night..
Wrap your potato in foil and place inside the camp fire (not on top). You can turn it a bit and move it around if you want, pushing it to the side of the fire once the coals get so hot at the end of the fire, when you are falling asleep but trying not to, so as not to burn it but to keep it nice and charred. By this time, your dinner is already eaten and you are headed to your tent. You put the fire out, but you can keep the potatoes in the fire pit.
In the morning, open them up, slit down the center, add cheese and toppings, and re-cover with the foil.  Put it on your fire to warm it up. Or just eat it before you go to the beach..
If you are me, you also reuse the foil..
Does that count as leftovers??