Those Gravlax brined onions? They got fried up with sausage and cauliflower rice and stuffed in peppers..
Add cheese of course.
And hope that it comes out as a heart.
A heart for you right now.
Hug it. Eat it.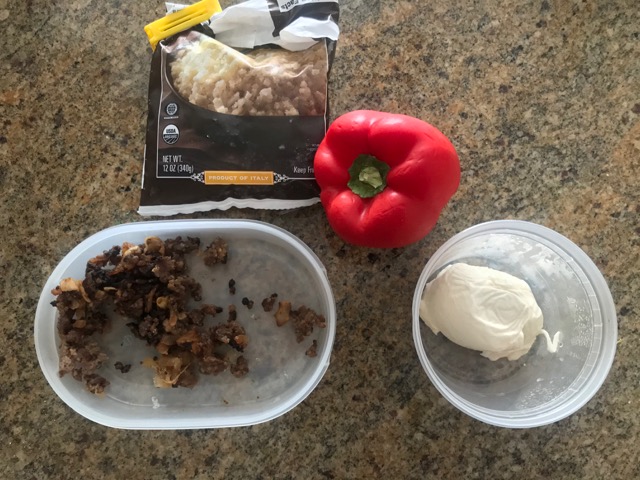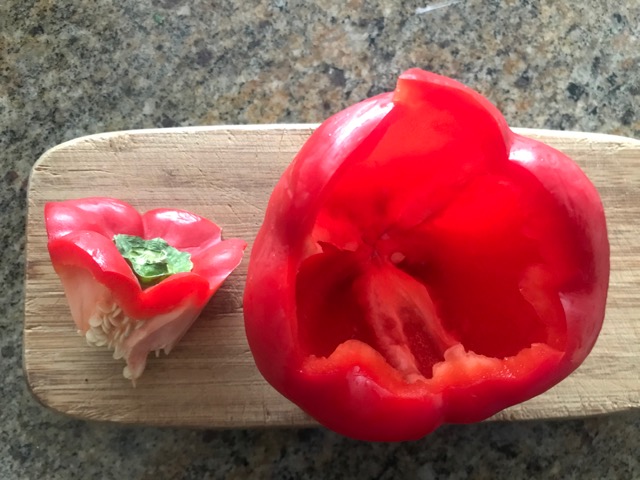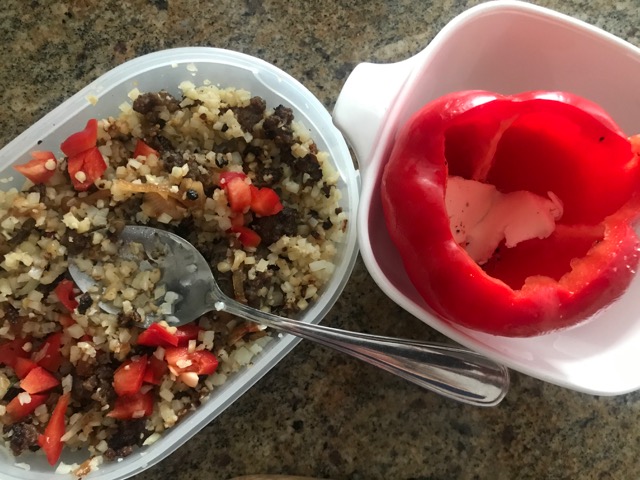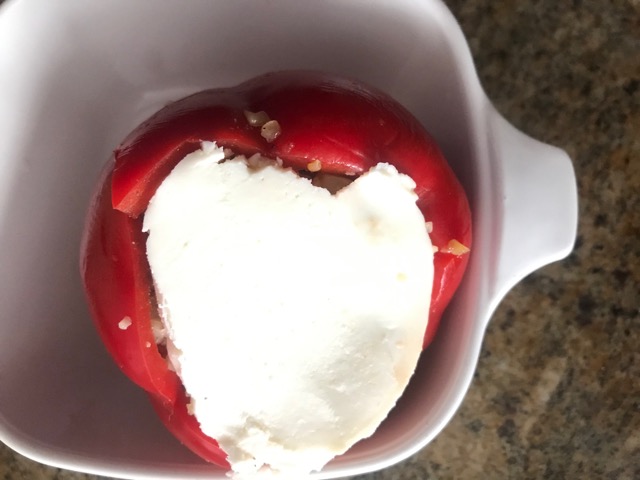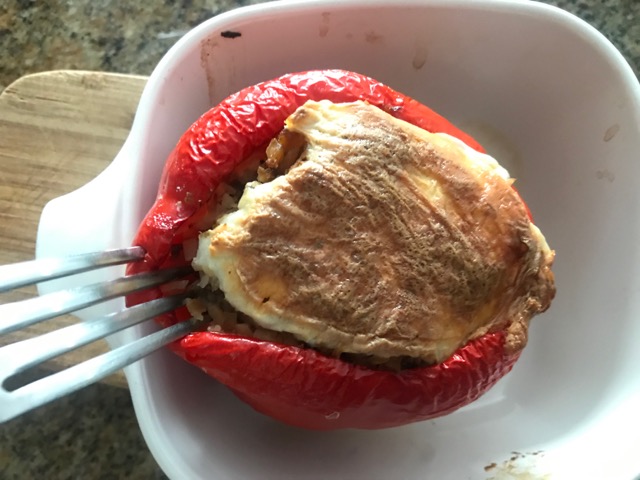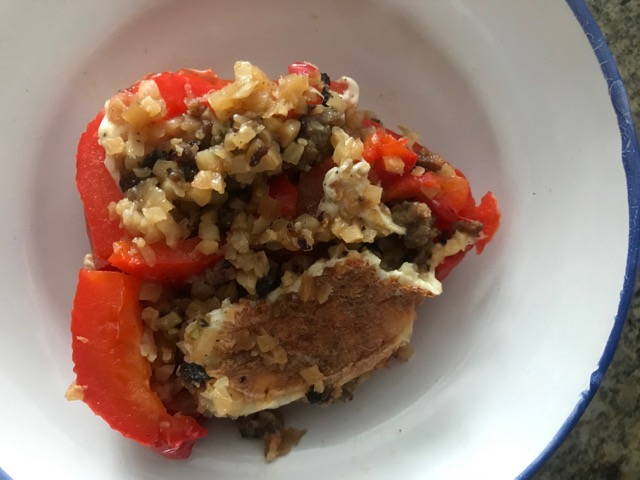 Ingredients:
sliced onions
sausage, cut out of their casings
bell peppers
cauliflower (or regular cooked) rice
cheese
Cut out the inside of the pepper, season, and put a slice of cheese in the bottom.
Cook up the sausage with the onions and cooked rice in a pan. If you used the brined onion, be careful on the salt.. You might not need any.
Stuff the bell pepper with the sausage mix (or you can put anything in this pepper, you know), and top with cheese.
Bake in a 350 degree oven until you can easily put a fork through it- 30-45 minutes.
Cut it in half and share it with someone you love.
And eat your heart out (sorry).