So many leftovers from the week used up here.
Leftover Green Onion Soup (instead of stock), an open bottle of red wine, a side of bbq chili (spicy!), almost dead french fries (instead of potatoes), the end of the fresh cilantro stash (instead of thyme).
And a 1 pound rump roast. I buy them larger when I can find them and then cut them down to freeze in smaller pieces.
It is just me. Maybe two people, sometimes.
French fries are the hardest leftovers to deal with.. I am convinced.
All you need is lots of time for this dish.
But sometimes you just need a slow cooking day.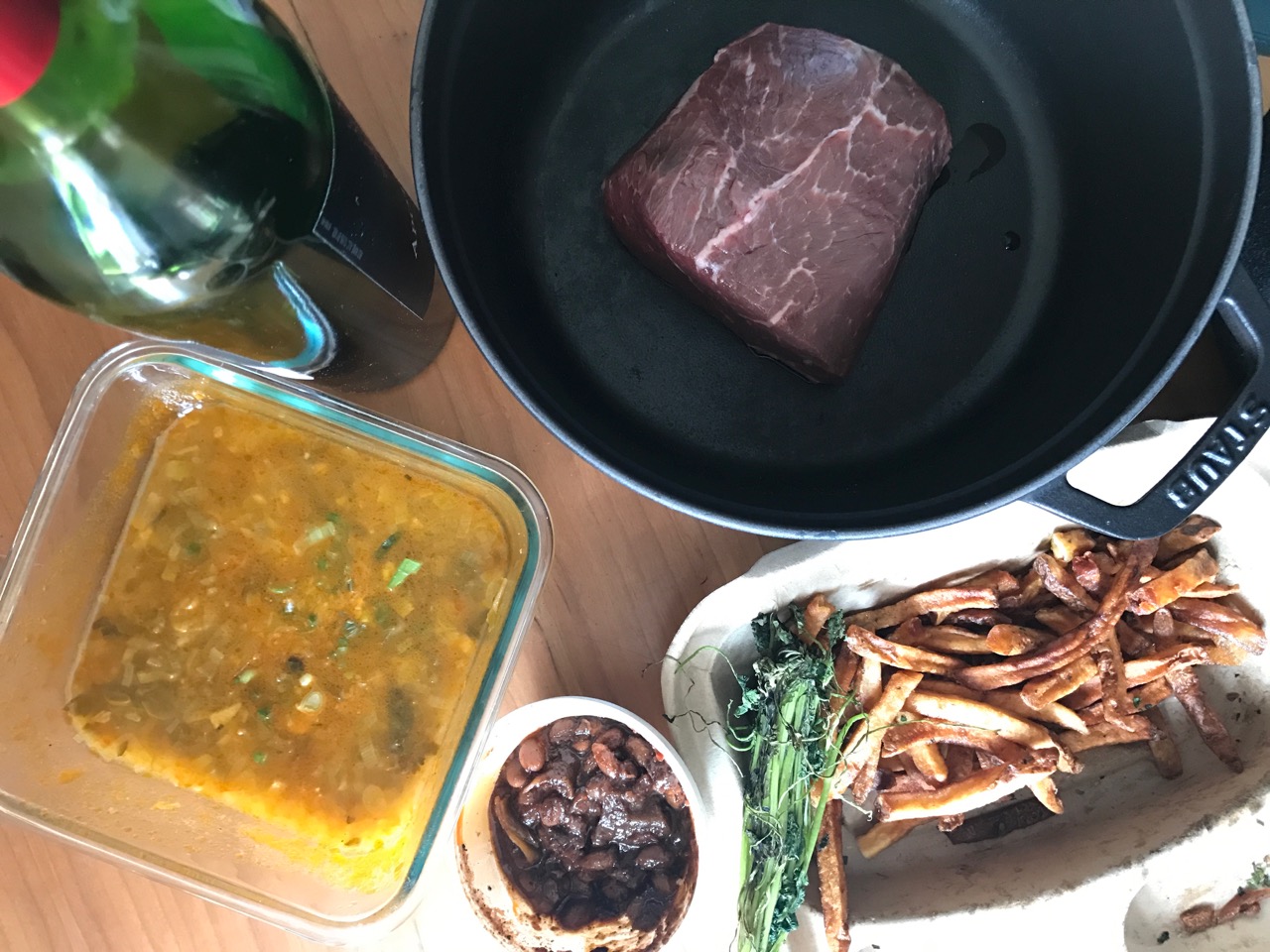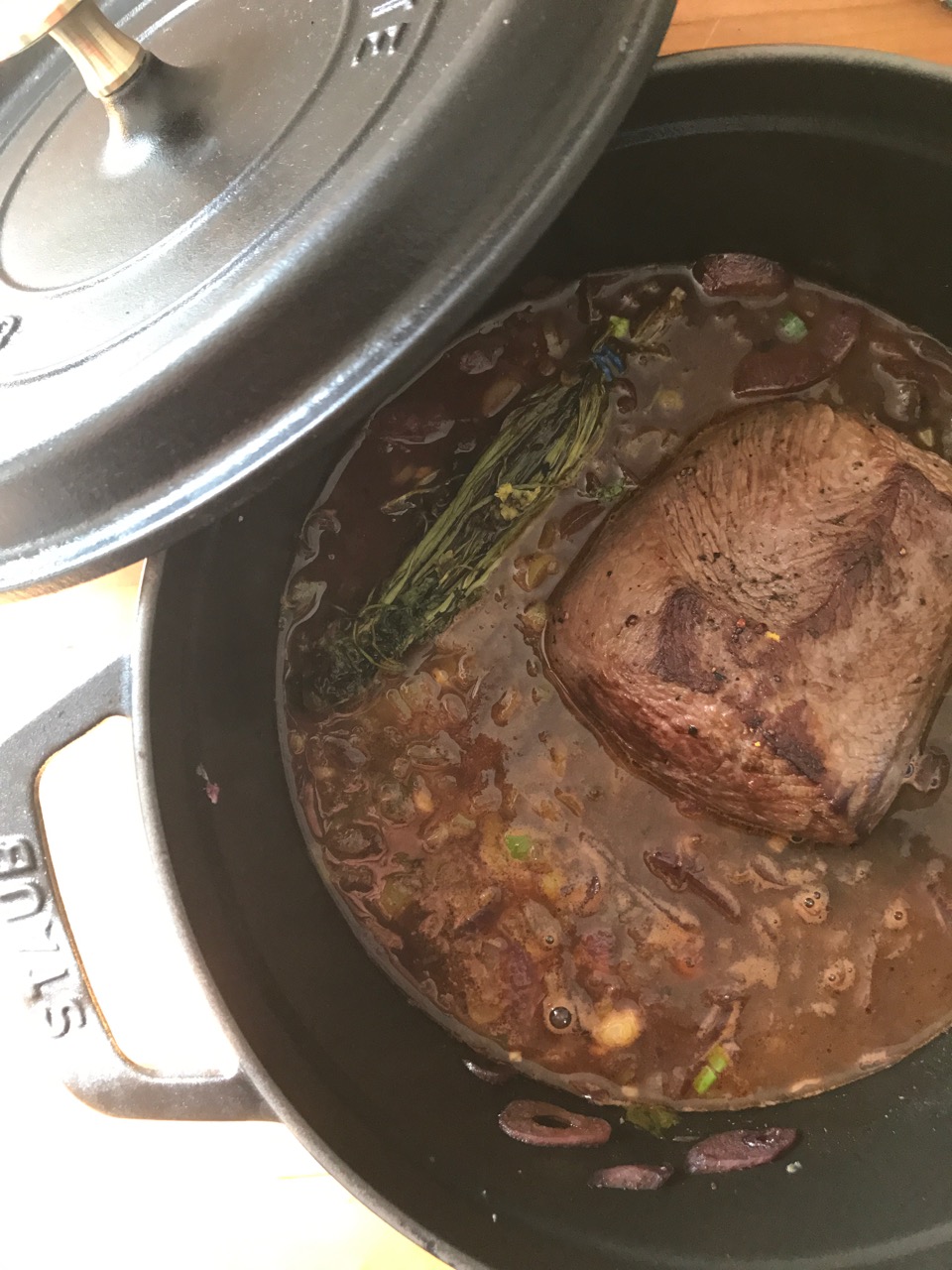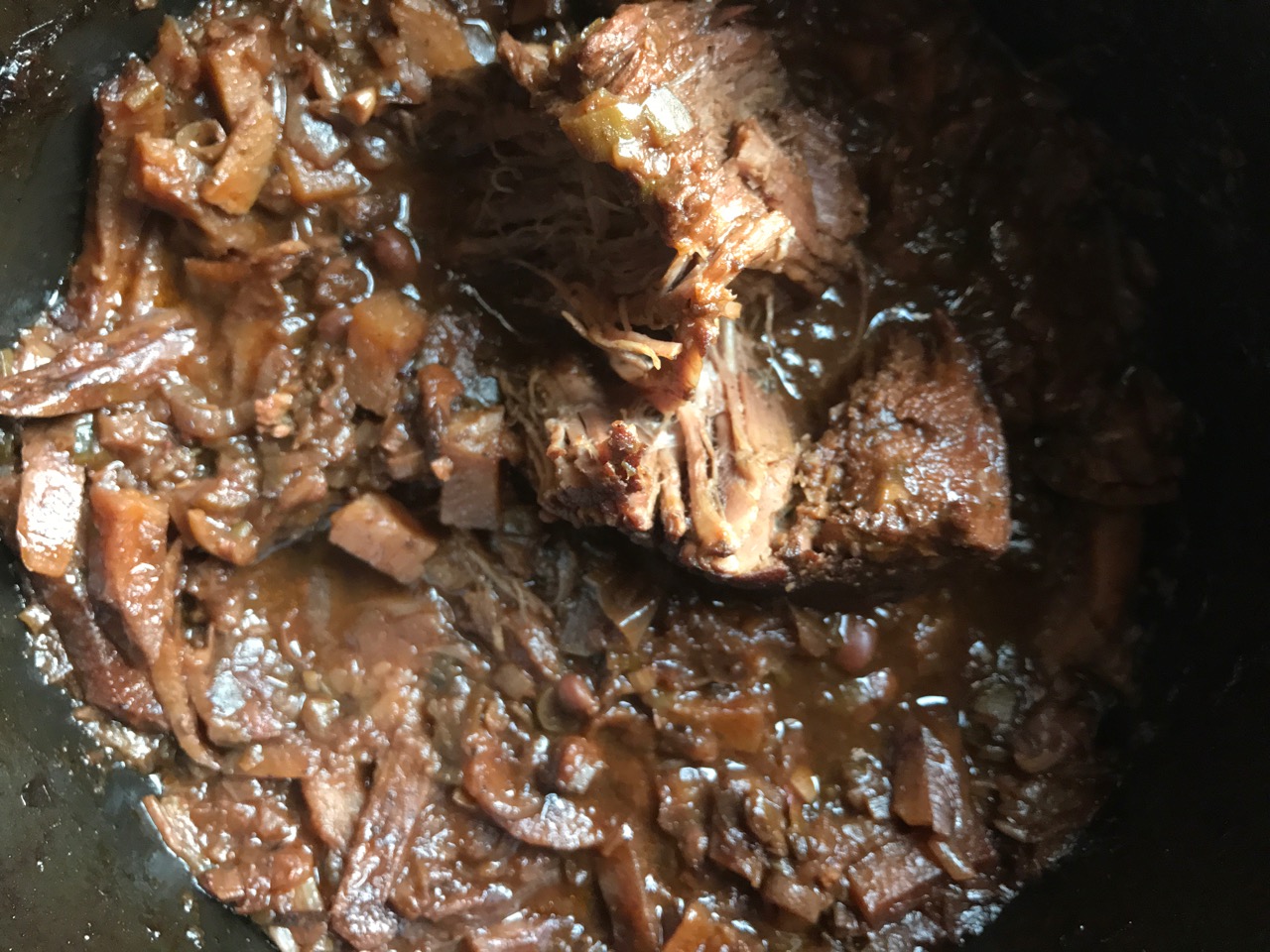 Ingredients:
1 pound rump round roast
splash of oil
1 small red onion, sliced thinly
1 garlic clove, diced
1 tbsp soy sauce (or tamari)
1 cup red wine
1/4 cup spicy bean chili (or you could season as desired)
1 1/2 – 2 cups green onion soup (or stock or water)
cilantro stems
leftover french fries, chopped up (about 1 cup or 3 ounces)
Preheat the oven to 225 degrees.
In a dutch oven, heat up a splash of oil really hot. Then season the roast and add it to the pan, browning all sides, 5-7 minutes or so. Remove the roast, turn down the heat, and add the onion. Cook for a few minutes to sweat them out. Add the garlic and the soy sauce and stir in for a minute or two. Season.
Add in the wine and bring to a simmer, cooking it down for 10 minutes or until reduced by half. Season. Then add the chili, soup (or stock), cilantro, and roast. Cover. Put into the oven and cook until it is fork tender, or almost fork tender..
Add the french fries and cook for another 20 minutes.
Total cook time was 2 and half hours for my 1 pound roast.