This is the broccoli from that vegetable tray.
The one at parties that no one eats because they just go straight to the cheese.
I'll admit that this broccoli stayed in my fridge for a few weeks, so I thought I would blitz it into pasta sauce with some nuts.
And cheese.
Of course.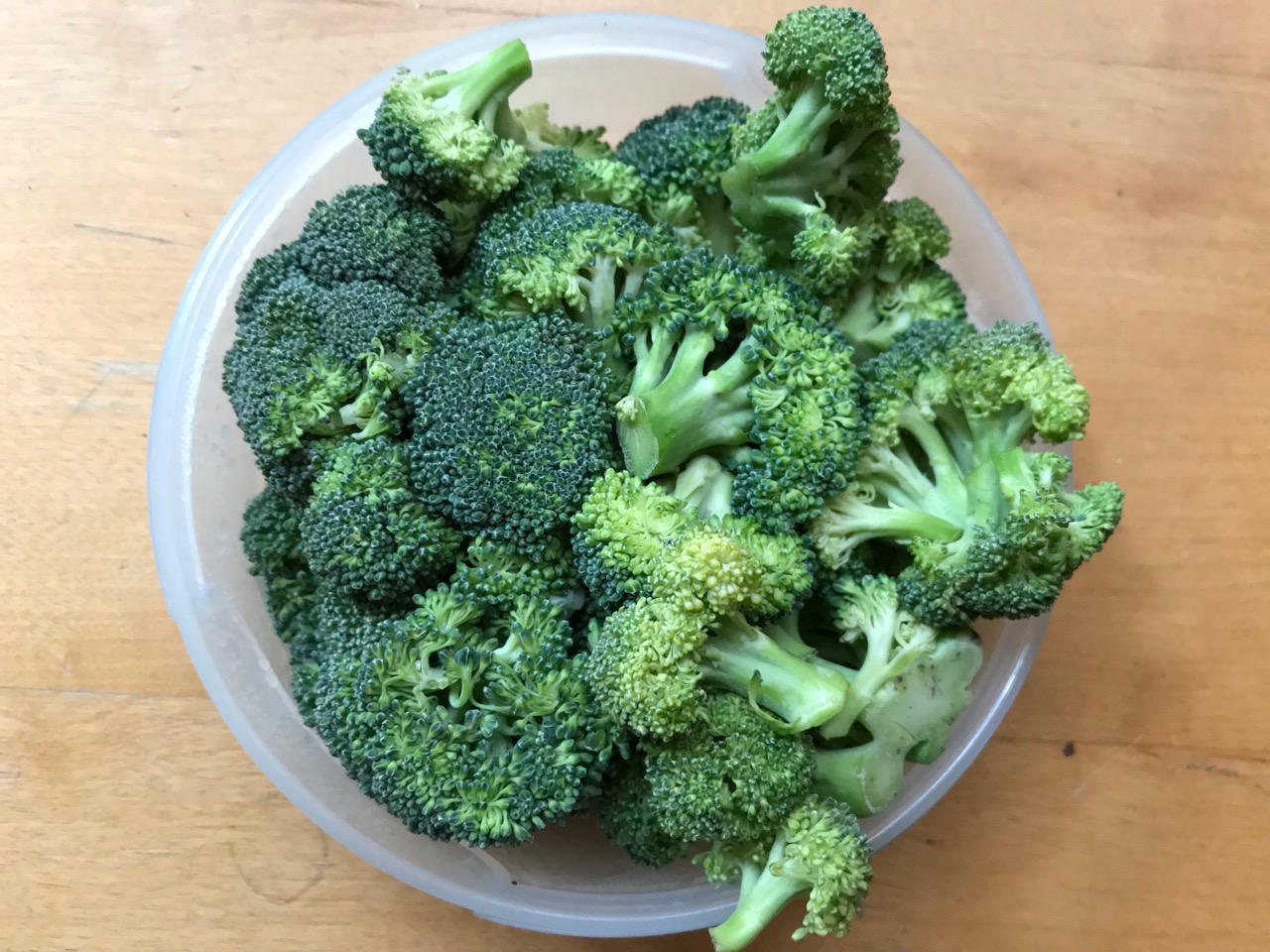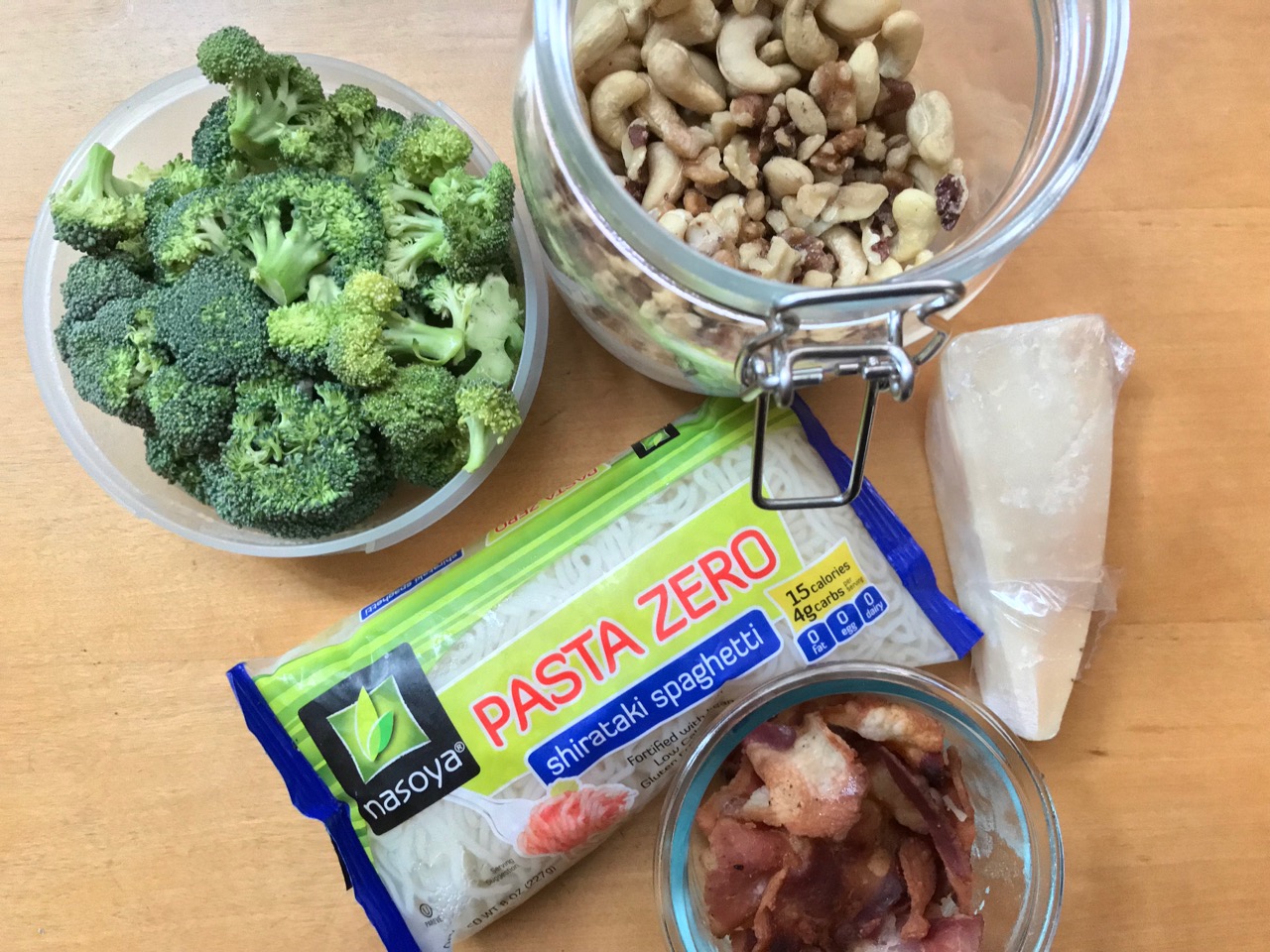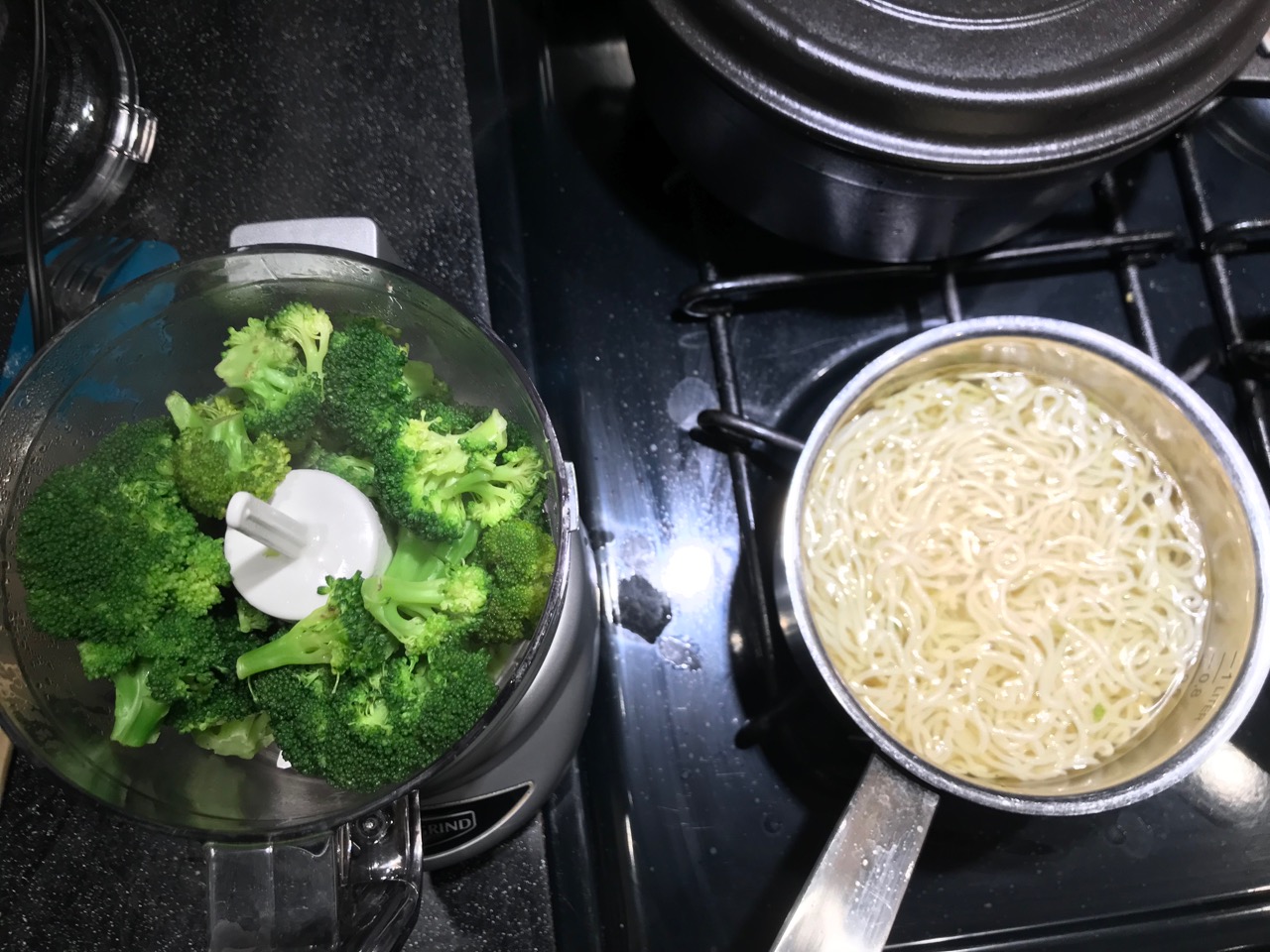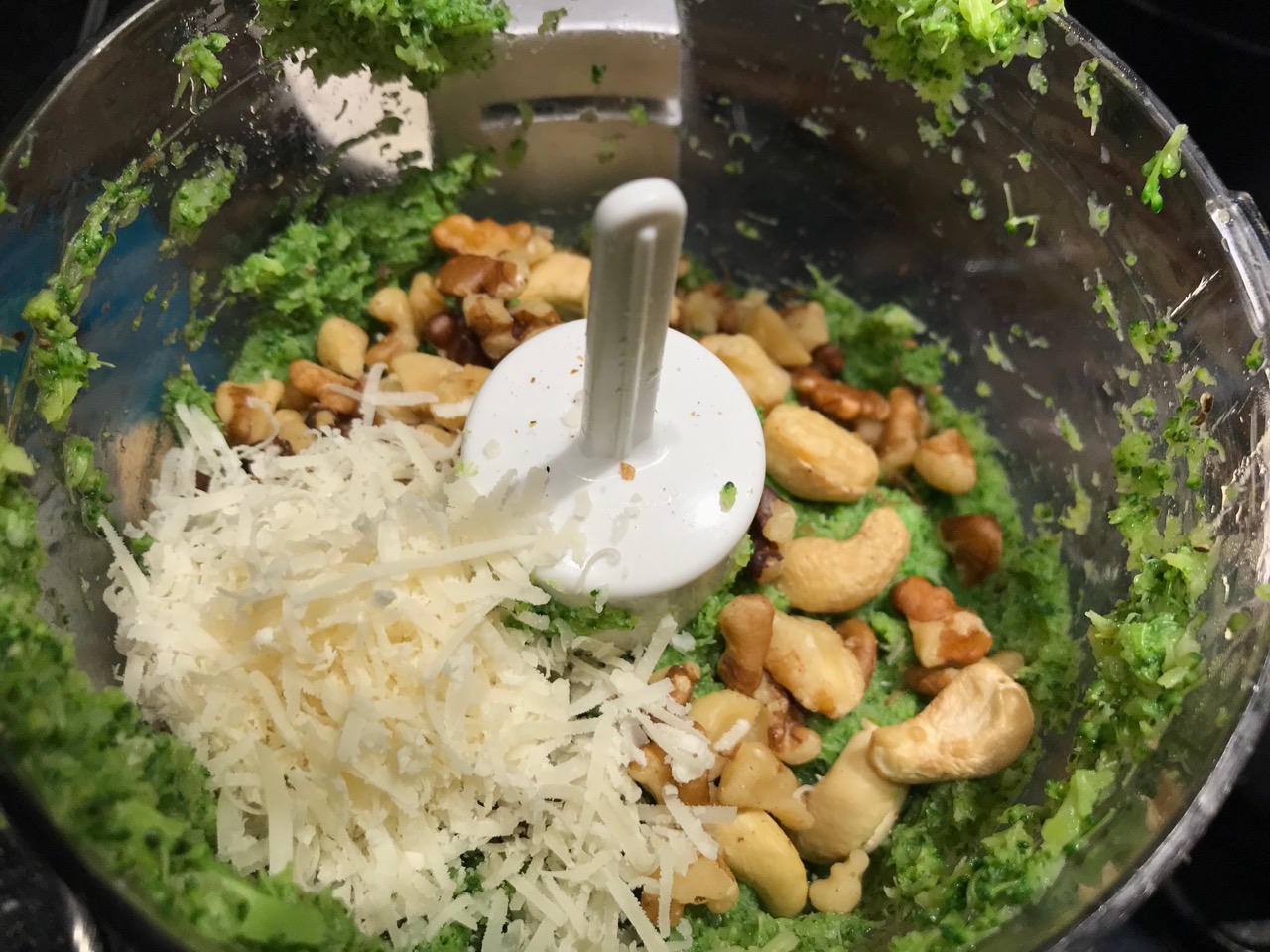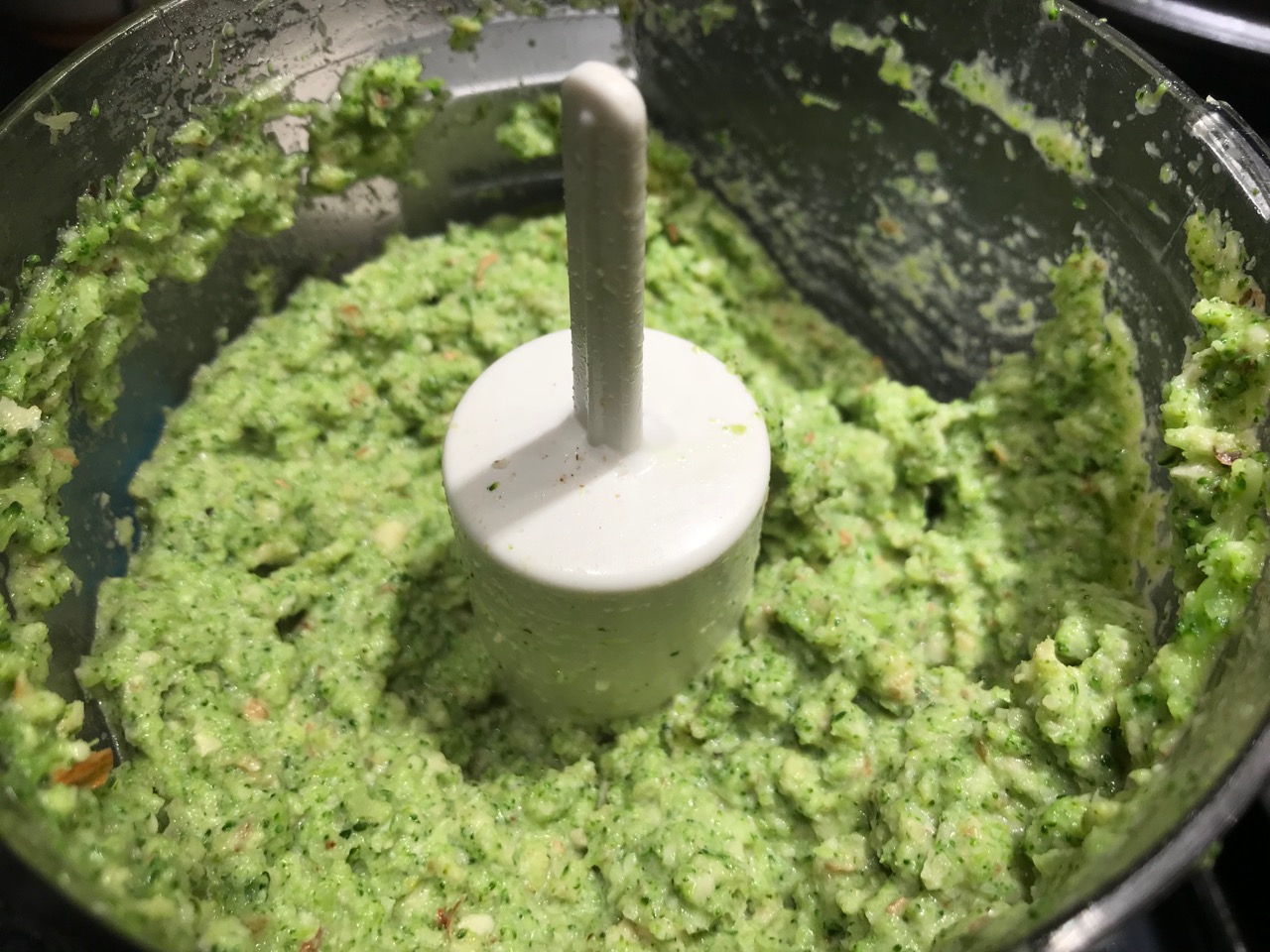 Makes 2 meals.
Ingredients:
2 cups broccoli florets
a handful of nuts, cashews and almonds and walnuts
1/2 cup shredded Parmesan cheese, divided
1/2 pound of pasta (or two packs of shirataki noodles)
2 slices leftover cooked bacon, crumbled (and some leftover bacon grease if you have it)
reserved cooking liquid
I had bacon for breakfast and I did not wipe out the skillet, so there was still grease in there. Totally optional but really tasty.
Boil a pot of water and drop in the broccoli to blanch it for 3 minutes. Save the water but put the broccoli in a food processor. Drop the pasta in the cooking liquid and boil to al dente. Your choice of pasta.
Blitz up the broccoli with a good bit of seasoning. Add some of the reserved liquid bit by bit to get the right consistency. I used about 1/4 cup in the food processor. Add in the nuts and half of the cheese.
In the pan with the bacon grease, add the cooked pasta to warm it up. Stir in the broccoli sauce and more of the pasta liquid until you get the right consistency and season until you get the right flavor.
It makes two good portions. Portion it out, sprinkle with bacon crumbles and Parmesan, and season with salt and pepper.
Crunchy, nutty, gritty, tasty.