go here This just proves that you can stuff mushrooms with any leftovers that you have..
go here A little bit of breaded Fried Spicy Sweetbreads makes this a unique delicacy.
http://hannahaustin.co.uk/writing-portfolio/ Oh, and the giant chunks of goat cheese.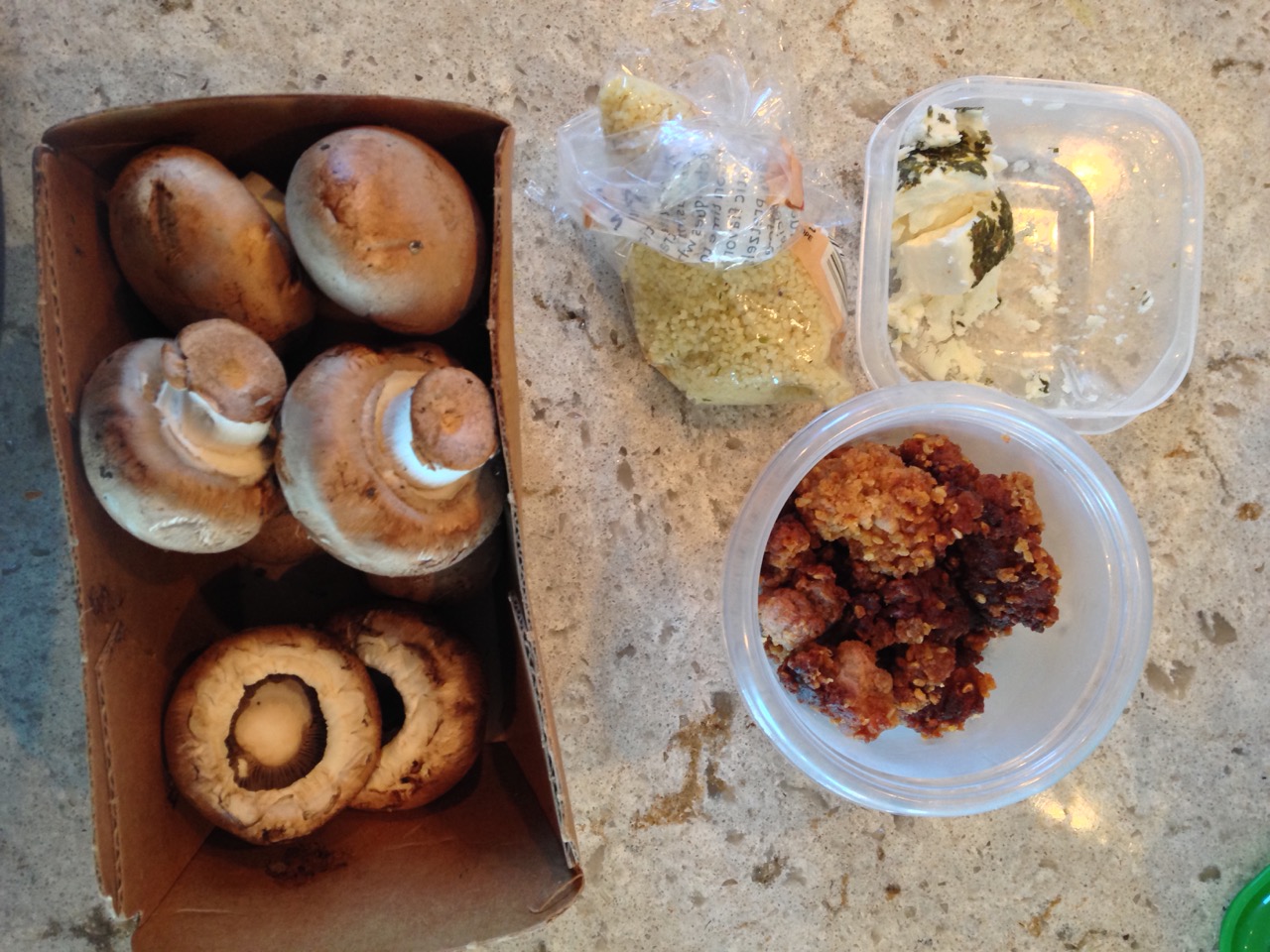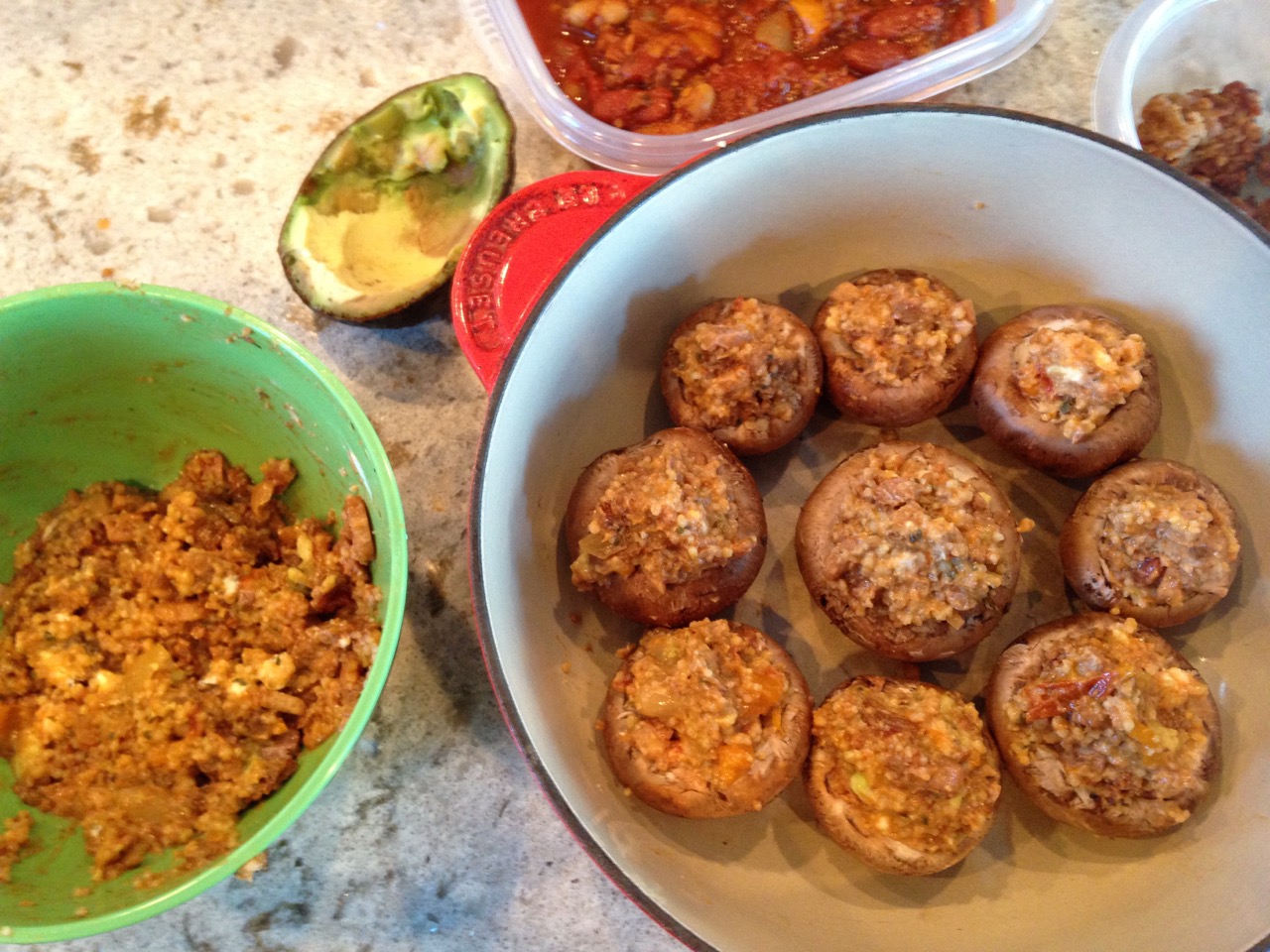 Ingredients:
1/4 cup couscous, cooked
3 oz fried spicy sweetbreads, diced (about 1/4 cup)
1/2 avocado (almost dead, super soft)
3 scoops of leftover red sauce/chili
1 oz goat cheese
8-10 cremini mushrooms (or thereabouts)
Pop the stems off the mushrooms and put the caps in an oven safe dish.
Make the stuffing. Chop up the mushroom stems and mix into the couscous, avocado, sweetbreads, and chili. The avocado and chili work as a nice binder, so you want to find something that will do that. Then mix in the goat cheese. Season.
Stuff the mushroom caps and put them into a 350 degree oven for 30 minutes.
And there is always leftover stuffing..
You could eat it, or do something crazy with it..