So, I did turn on my oven to make this. Oh, and the stove..
But it was worth it to just pound out the chicken breast into a sheet. Pound it with all my Pandemic Angst. Irritation. Loneliness. Anxiety. Stress. Ennui.
The quart ziplock bag works perfectly for this. One chicken breast, some marinade in the bag (if you want), and then just pound it out to the size of the bag with the bottom of a cup or something..
No need to be fancy.
But a great way to use up leftovers, like the end of my Mushroom Caviar mixed with some salty good feta.
It is that easy kidz..
Easily replicable.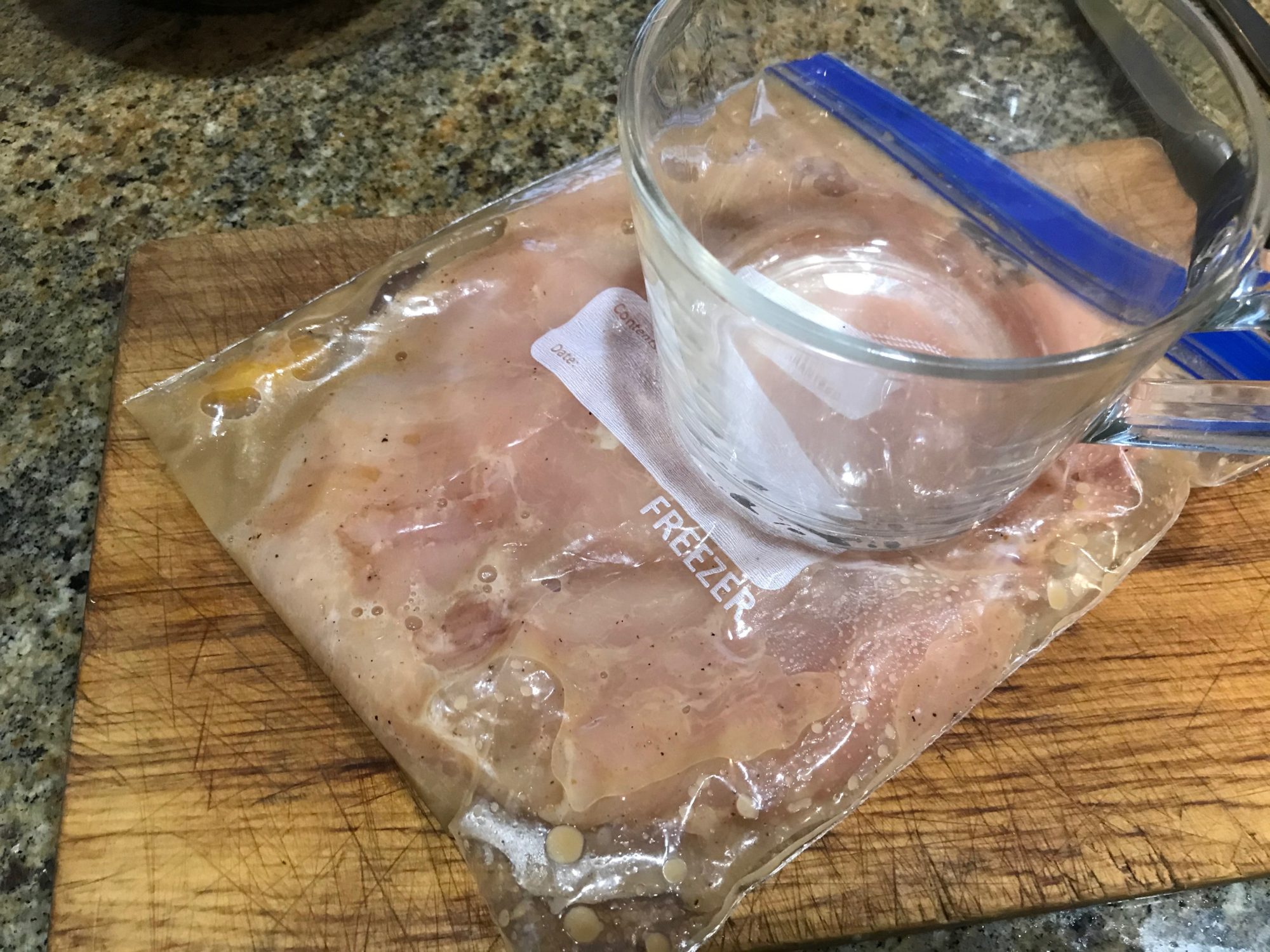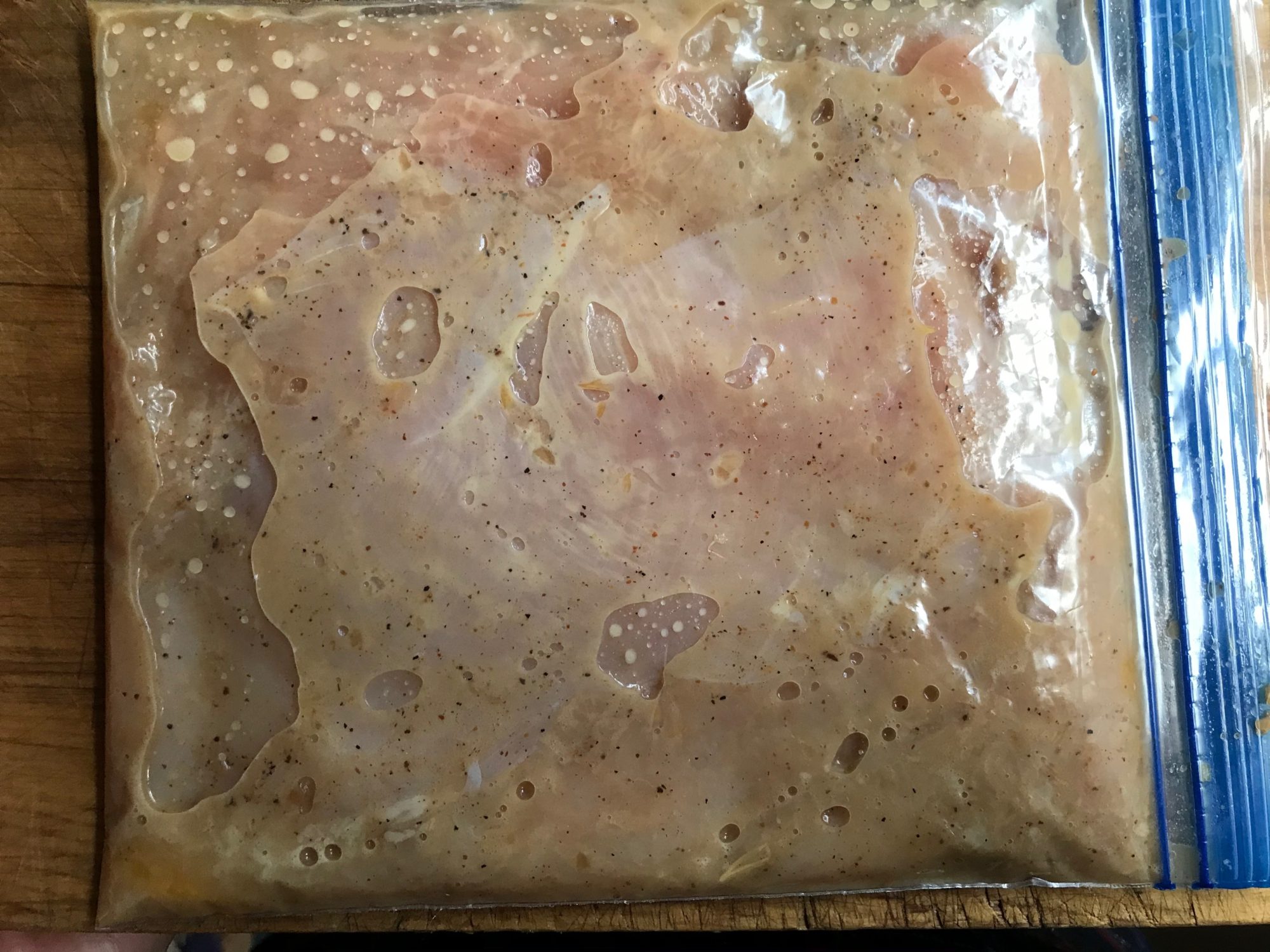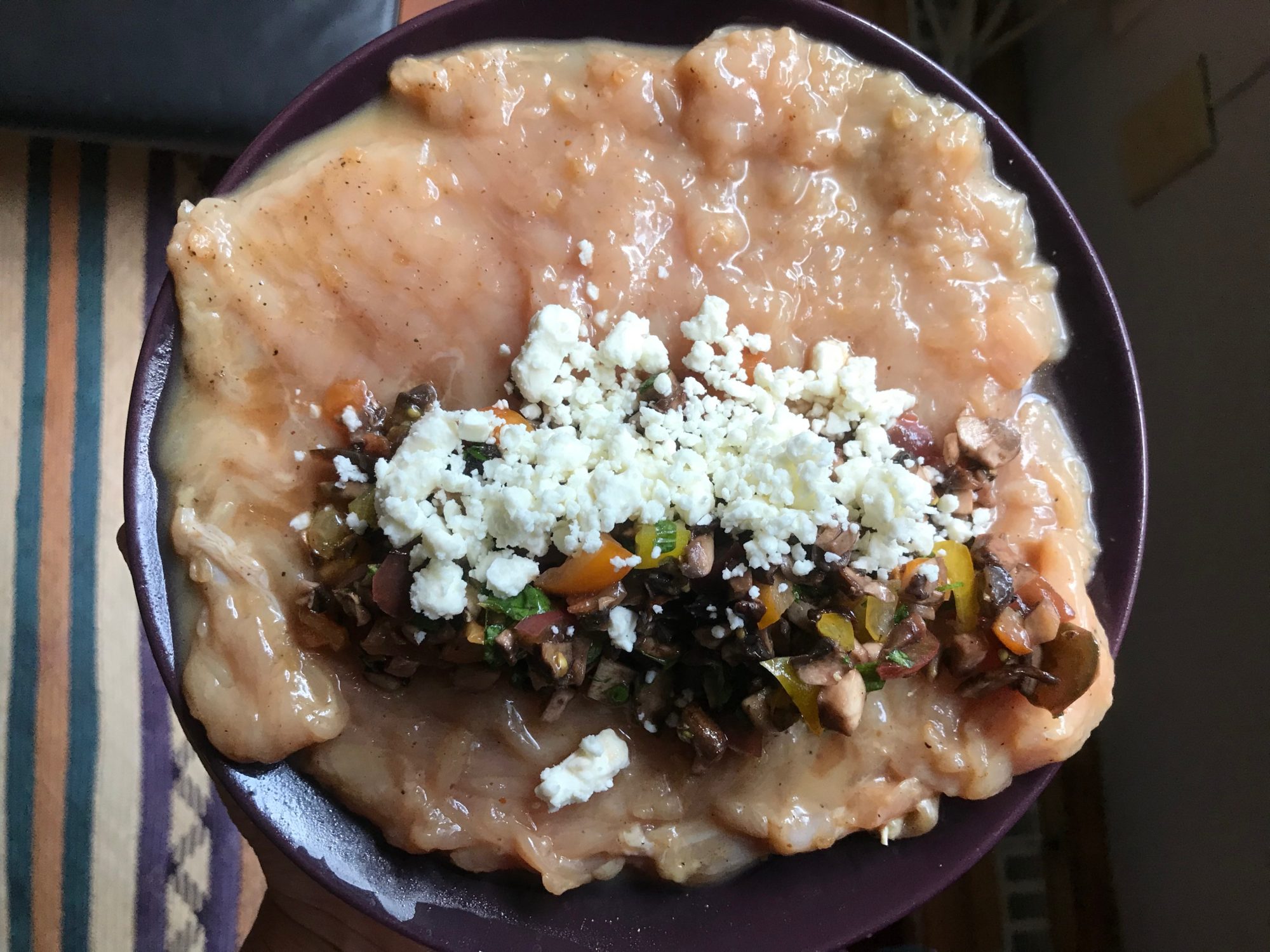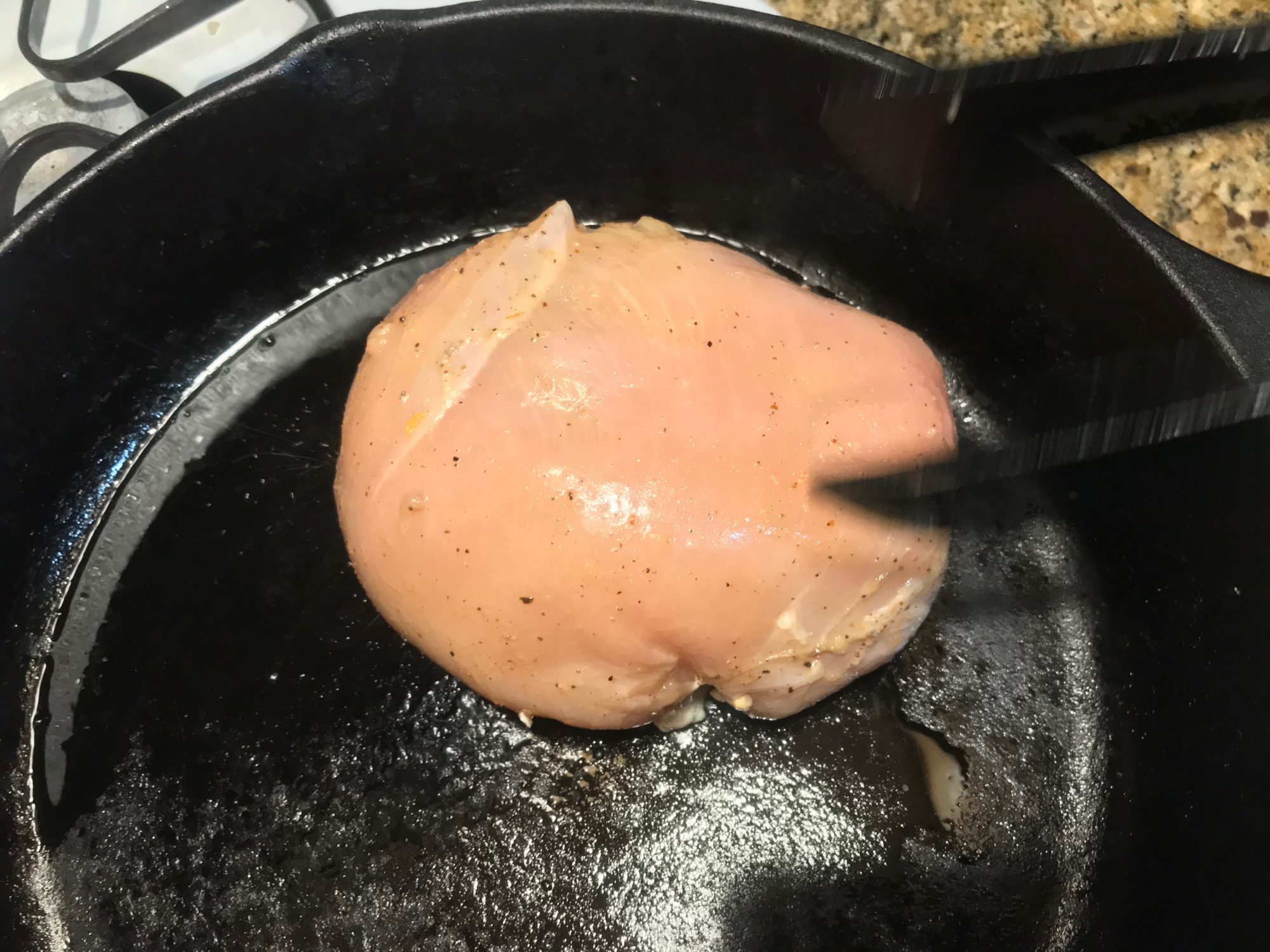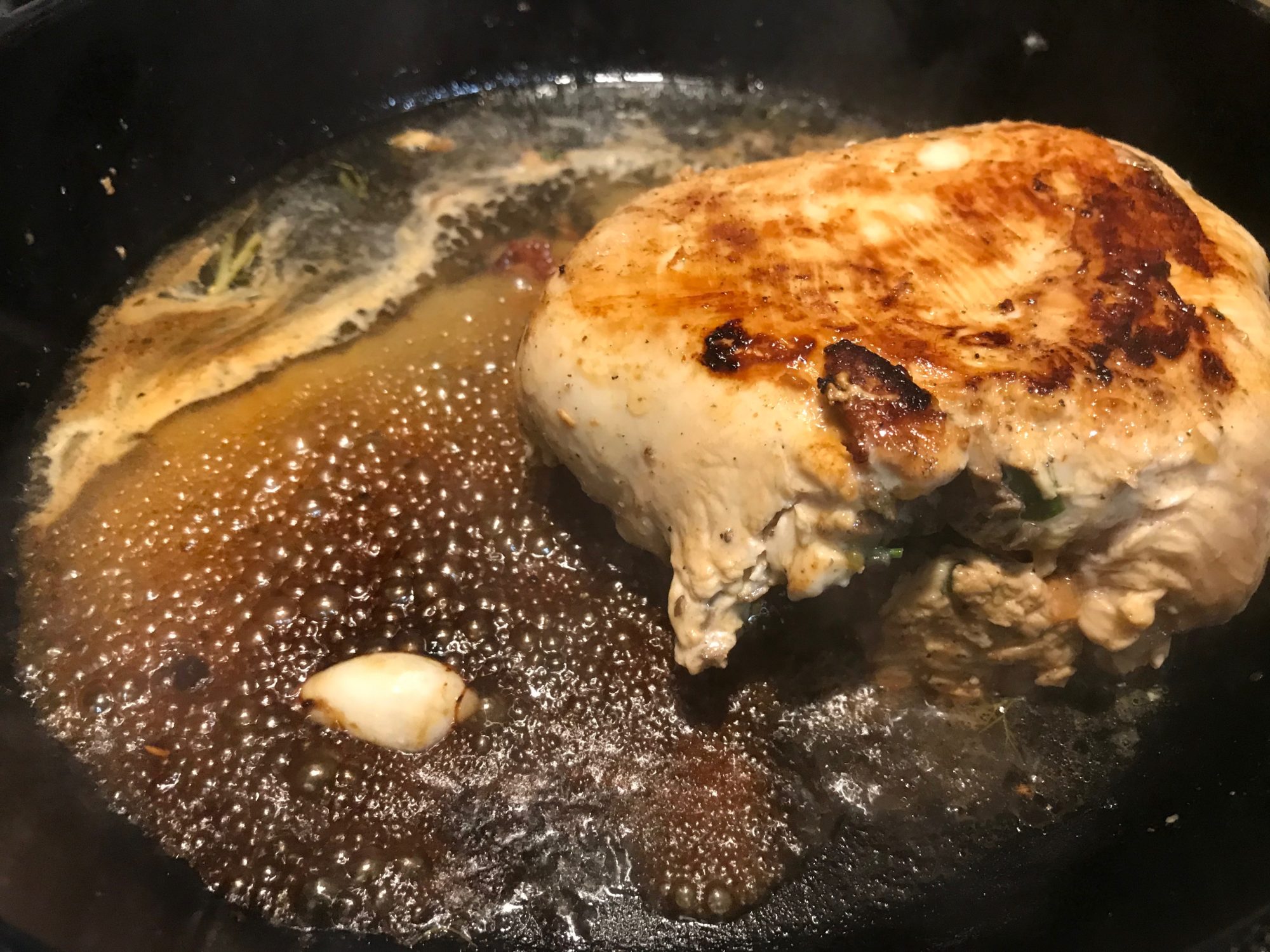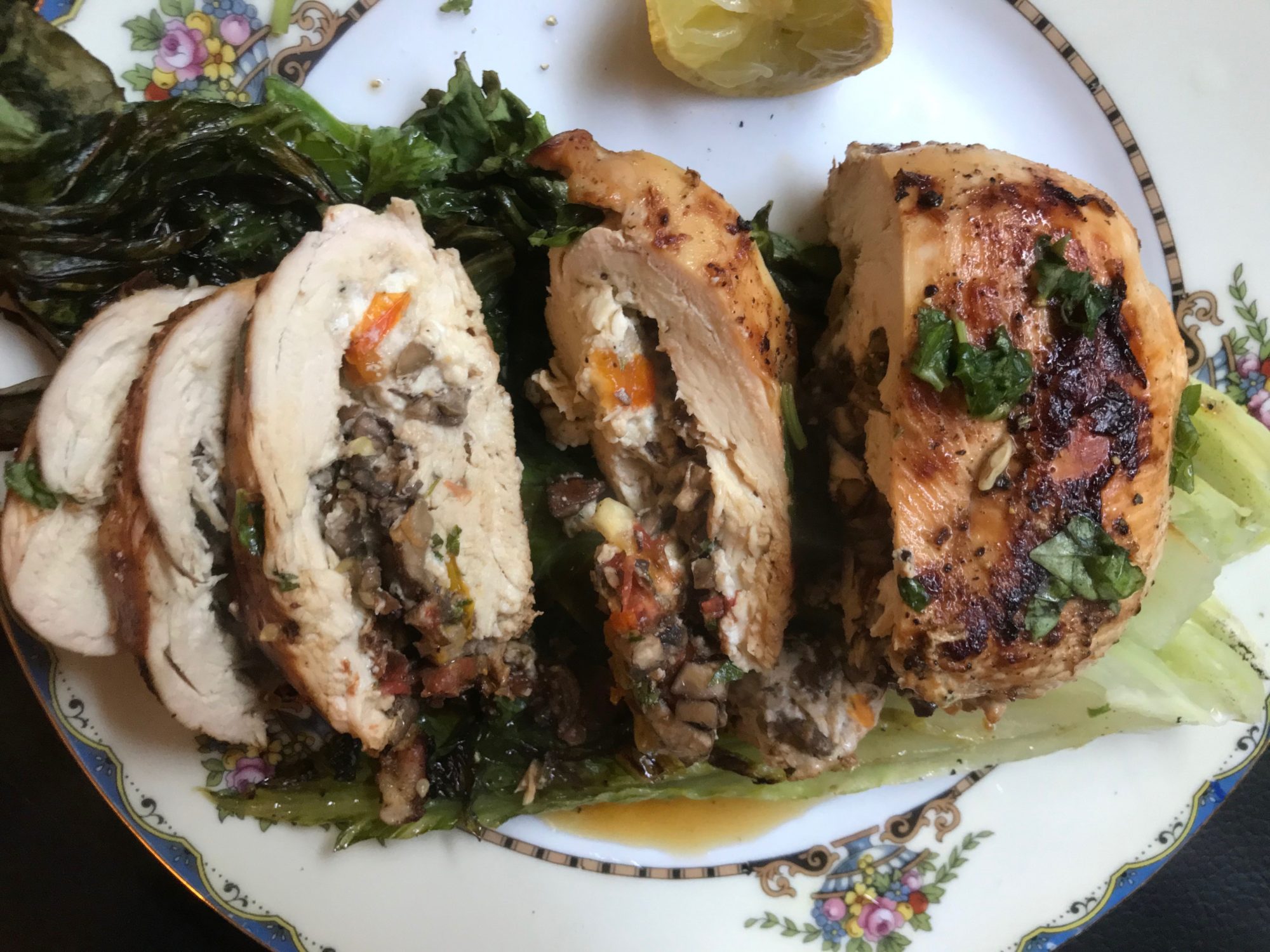 Ingredients:
1 chicken breast (and 1 quart plastic bag)
some mushroom caviar (or diced vegetables, whatever)
sprinkles of feta (how much is this? just sprinkle it on!)
butter, oil, a garlic clove, etc.
some lemon for serving
Put the chicken breast in a quart bag. Maybe you marinated it a few hours beforehand and that is cool.
Using a flat bottomed cup of some kind (or an actual meat mallet if you have one, fancy people), pound pound pound until you get a nice sheet of chicken, as evenly thinned as you can. I find that pounding it out to the shape of the bags works perfectly!
Take the chicken out of the bag and season it well. Then stuff it with some stuff you have in the fridge, chopped up finely. I used my leftover Mushroom Caviar, which is essentially seasoned mushrooms and herbs and tomatoes diced up nice and fine.
Sprinkle on the feta!
Add a pat of butter and a splash of oil to a hot cast iron (oven safe). Throw in a garlic clove if you are feeling crazy today..
With your pan quickly heating up, now, fold up the chicken like a burrito: on the horizontal edge, roll, tuck in the sides, roll, roll, squeeze together. The edges should touch and you should have a nice little ball.
To a hot pan, add the chicken with the seam down, brown it up and let it kind of glue itself together for a few minutes. Maybe turn the heat down to medium. Turn the chicken so the sides all brown up, but try to keep it together! Do your best.. 5-7 minutes.
Put it into a 350 degree oven until the chicken is cooked through. 20-30 minutes. Season!
Top with things that you like to eat and throw in some greens for good measure.