I found this recipe in a book, Mushrooms: A Book of Recipes. I have no idea why I have this book or where it came from, but there it was in my little library..
It has one of those padded covers.. So mysterious.
And in the heat of summer, when you refuse to turn on the stove, a cold-marinated-tart-diced-mushroom-mixture is a deliciously refreshing snack..
Also, you know, an adventure..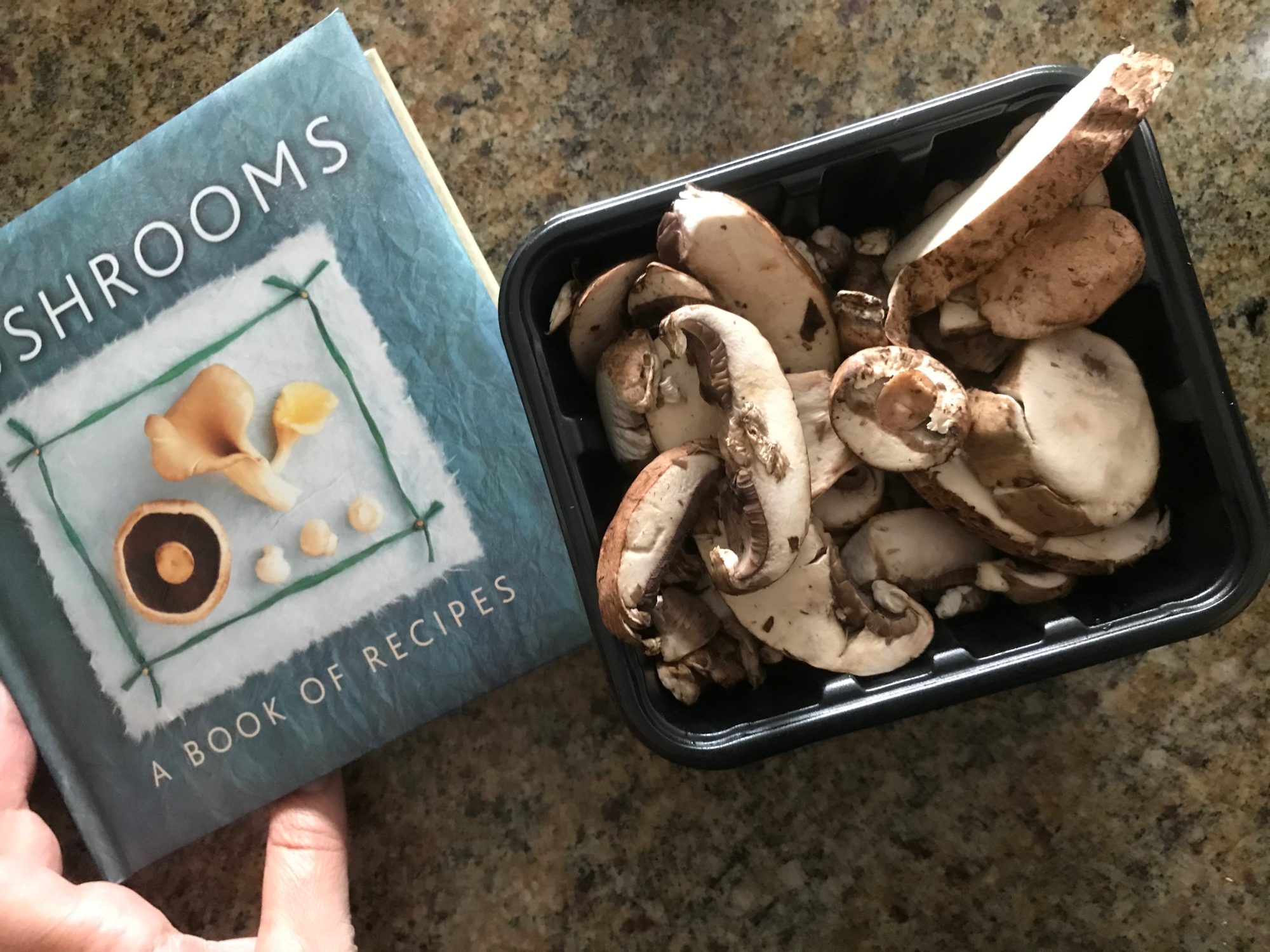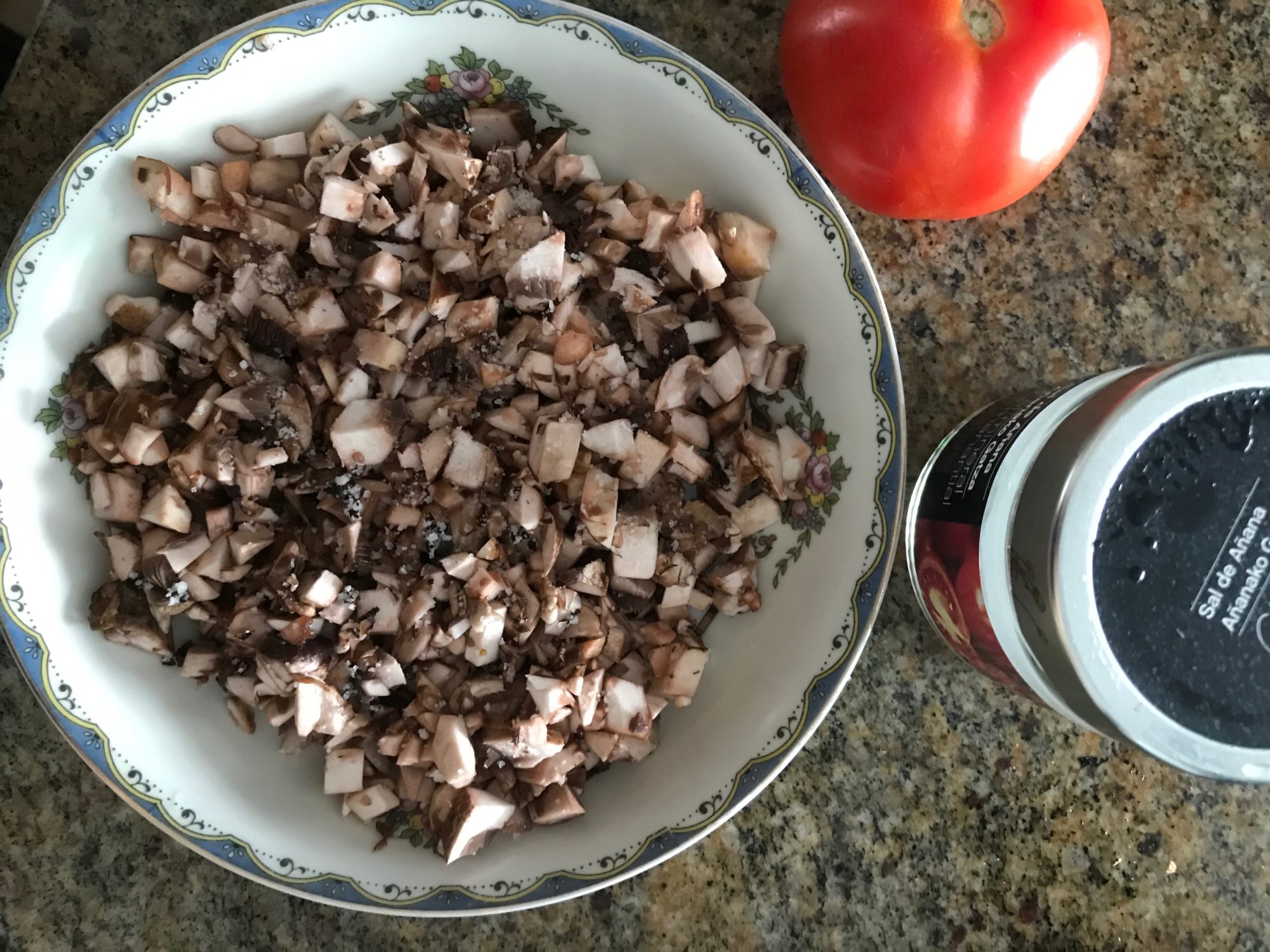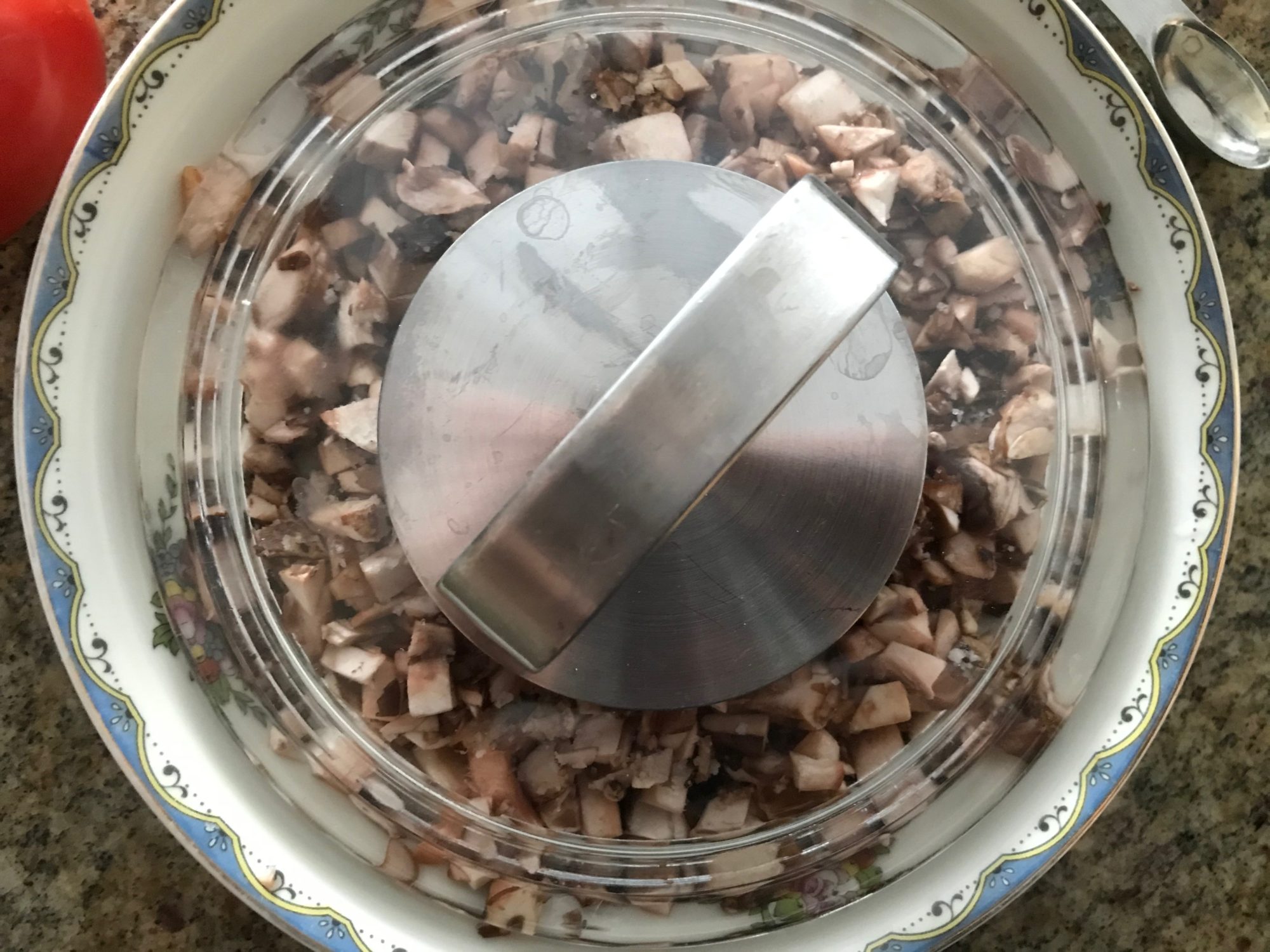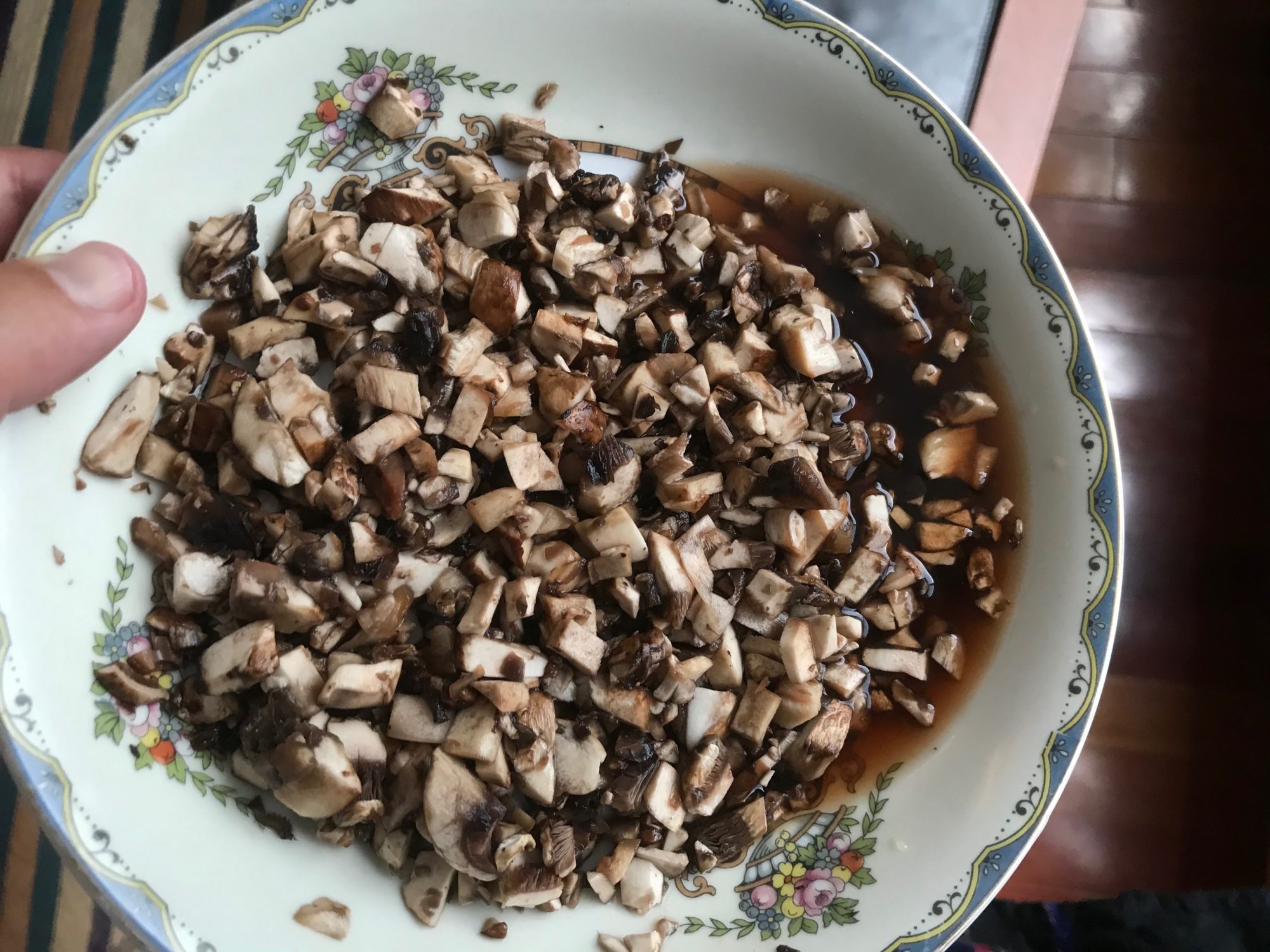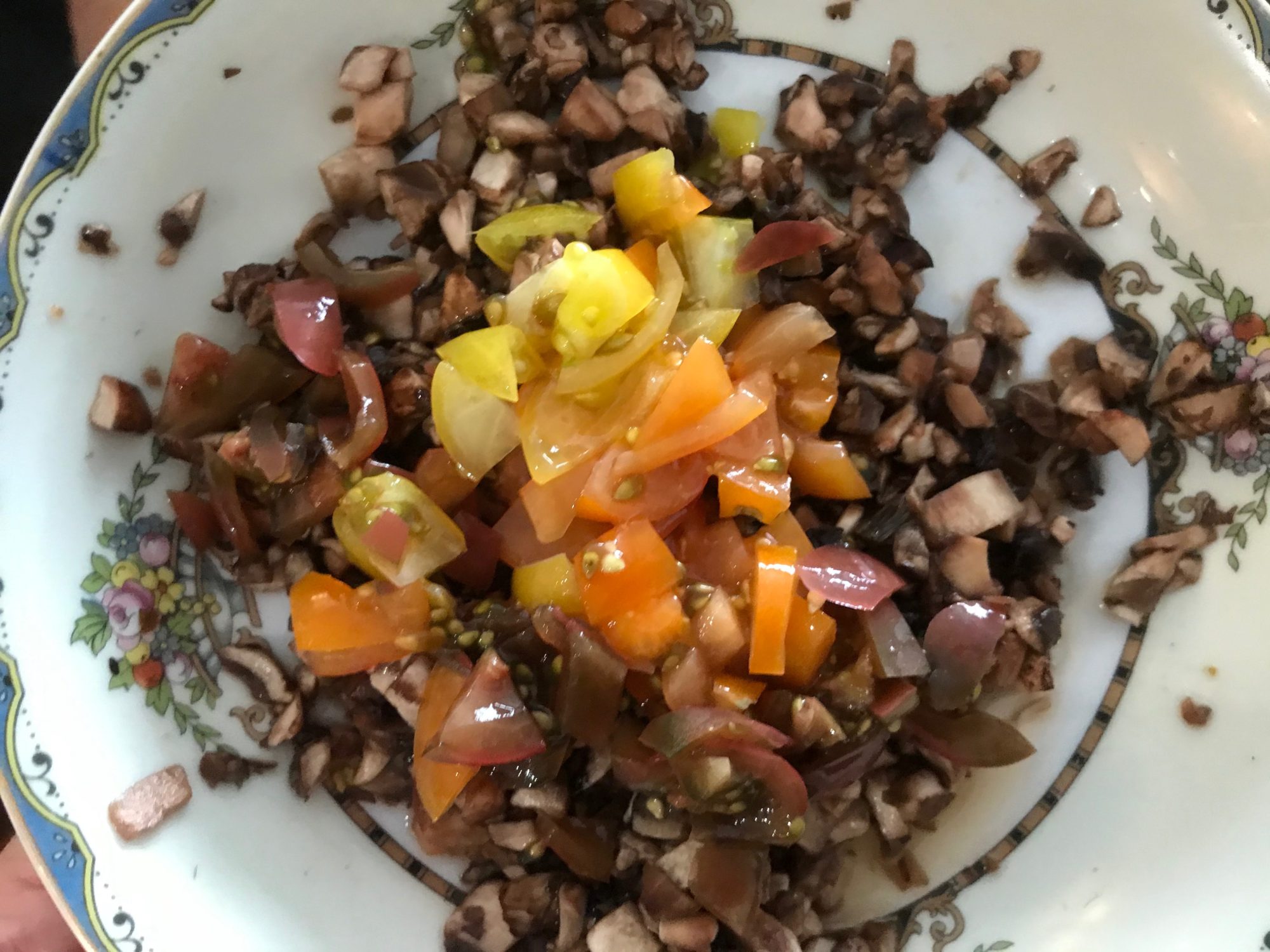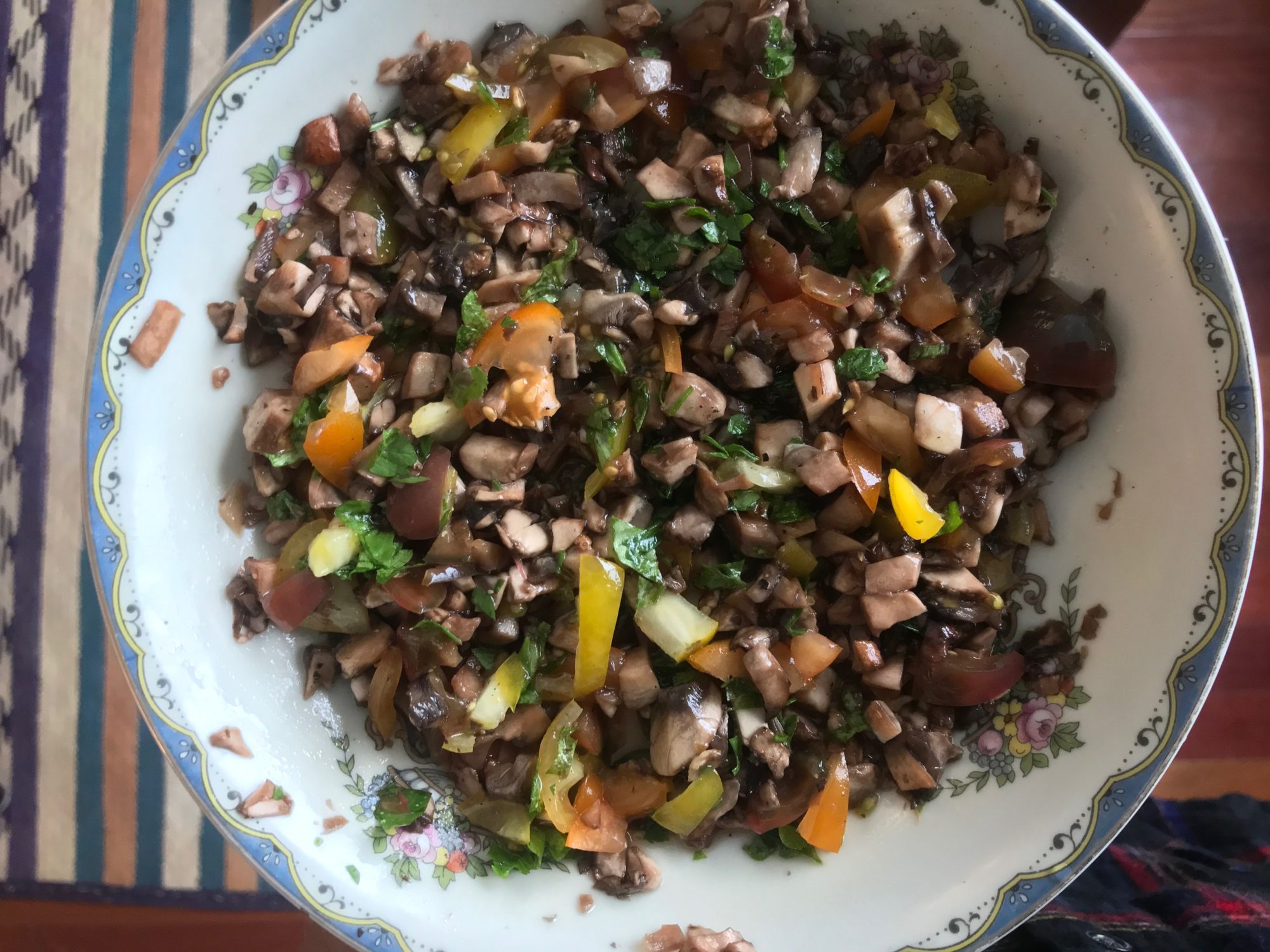 Ingredients:
2 cups diced mushrooms (I have portobello ends and tails and things that I get in my discarded-food-to-not-waste box of course)
½ tsp salt (I used my tomato salt)
½ tbsp lemon juice
3 drops of sesame oil (½ tsp?)
1 tbsp chopped fresh parsley
some chopped tomatoes (1 cup?)
black pepper
Chop up the mushrooms in a fine dice and then mix in the salt and let it sit for 2 hours with a weighted plate (or whatever) on top. Go for a bike ride!
When you get back, wash your hands (ha!), but really, drain out the juice and give the mushrooms a nice rinse to get some of that salt off, shake of the excess liquid. To the mushrooms, add the lemon juice, sesame oil, tomatoes, and herbs. Add some freshly cracked pepper..
Eat on crackers?
Or on top of a sliced tomato? With a little goat cheese or Greek yogurt?
Or you, know, you could stuff a chicken breast with it if you want to turn on your oven, and it is gooood..
Might be worth it.