I saw this recipe on Green Kitchen Stories and it taught me a great tip in making a Spanish Tortilla.
Usually you slice the potatoes thin and cook them up in oil. It is messy and takes forever.
OR you can dice them, boil them, and then add them to the eggs.
Healthier, easier, and less messier.
Also, still delicious.
Good thing I had all the other ingredients in the fridge somehow.
Oh, and add mustard.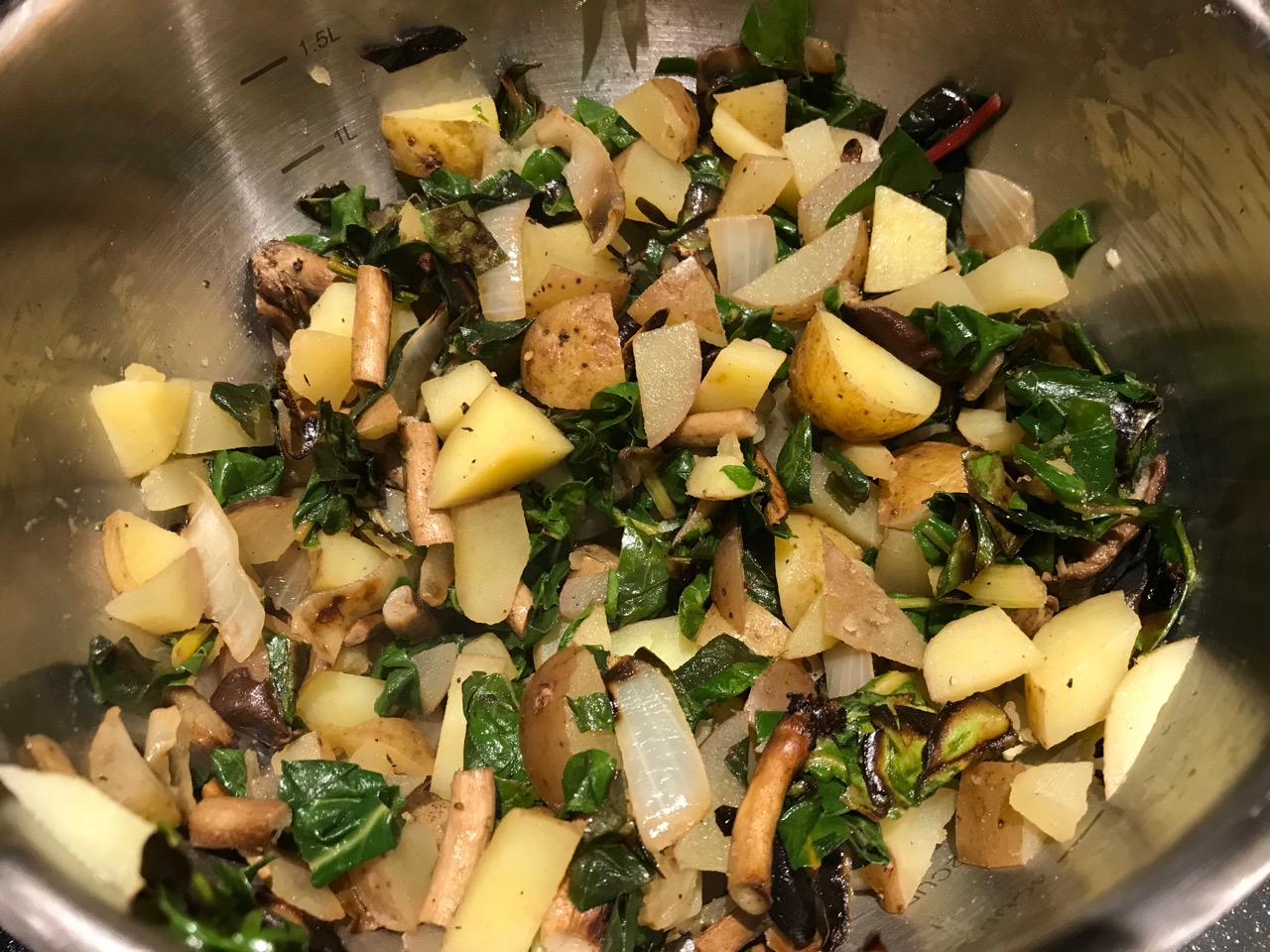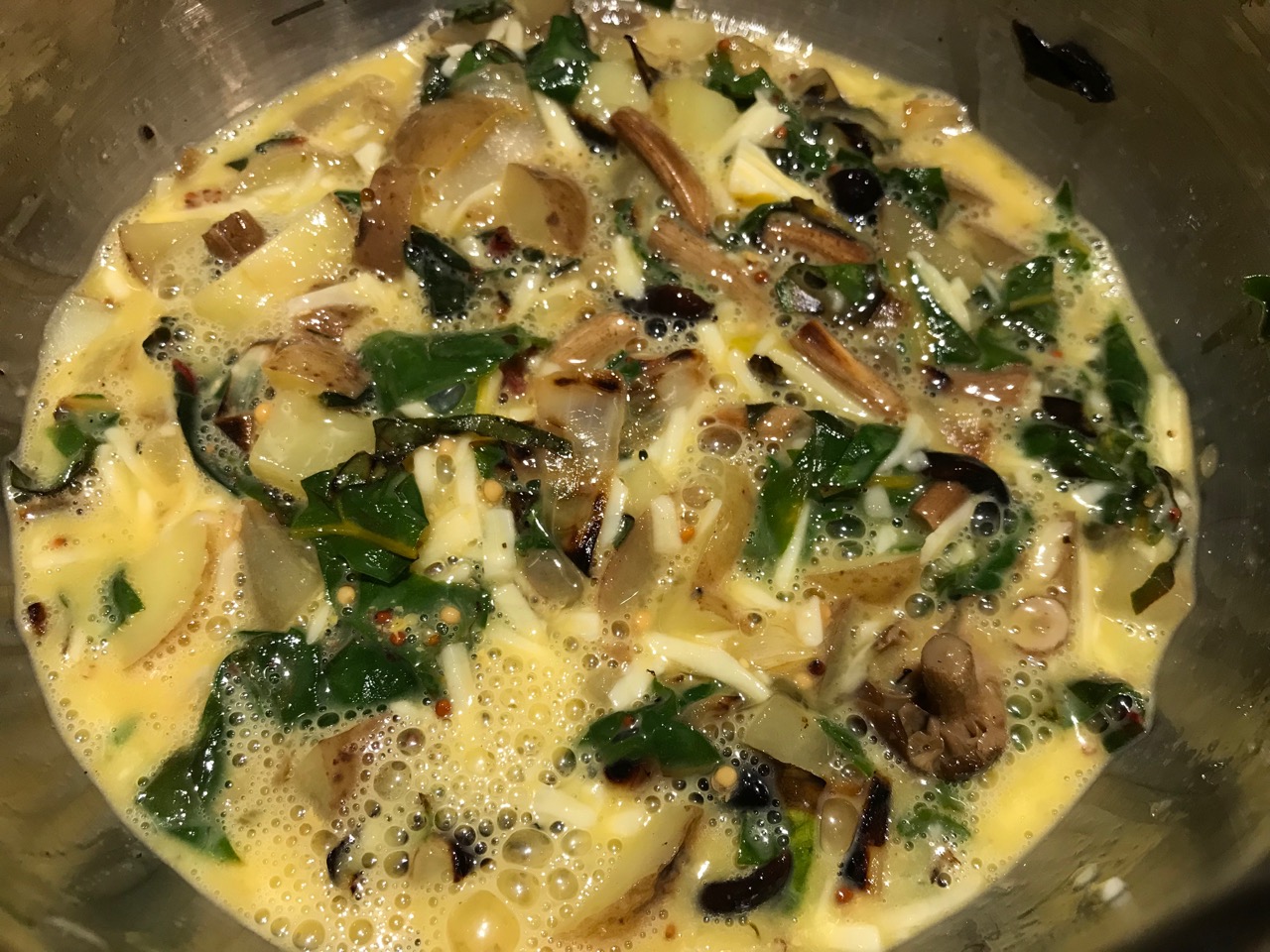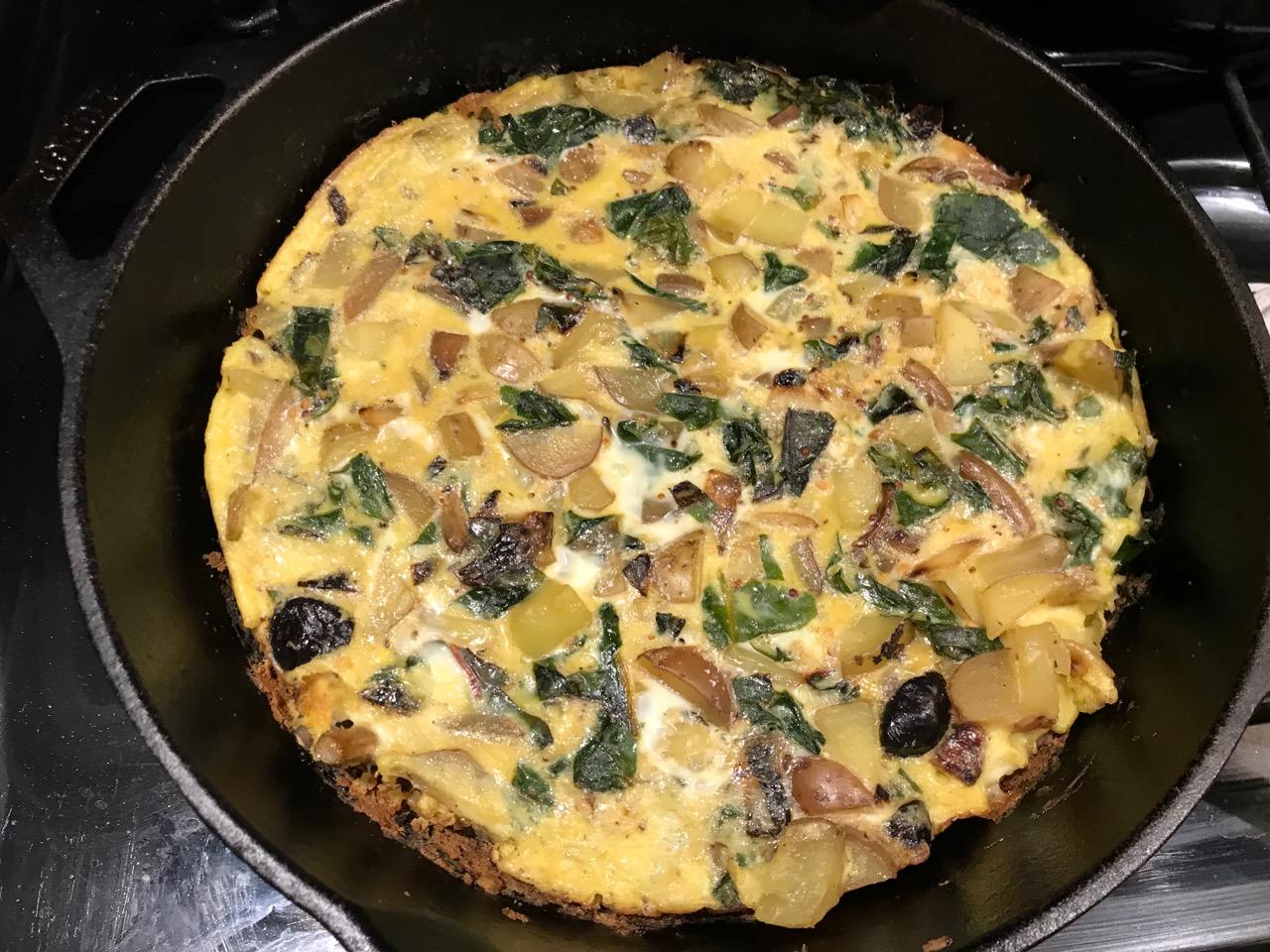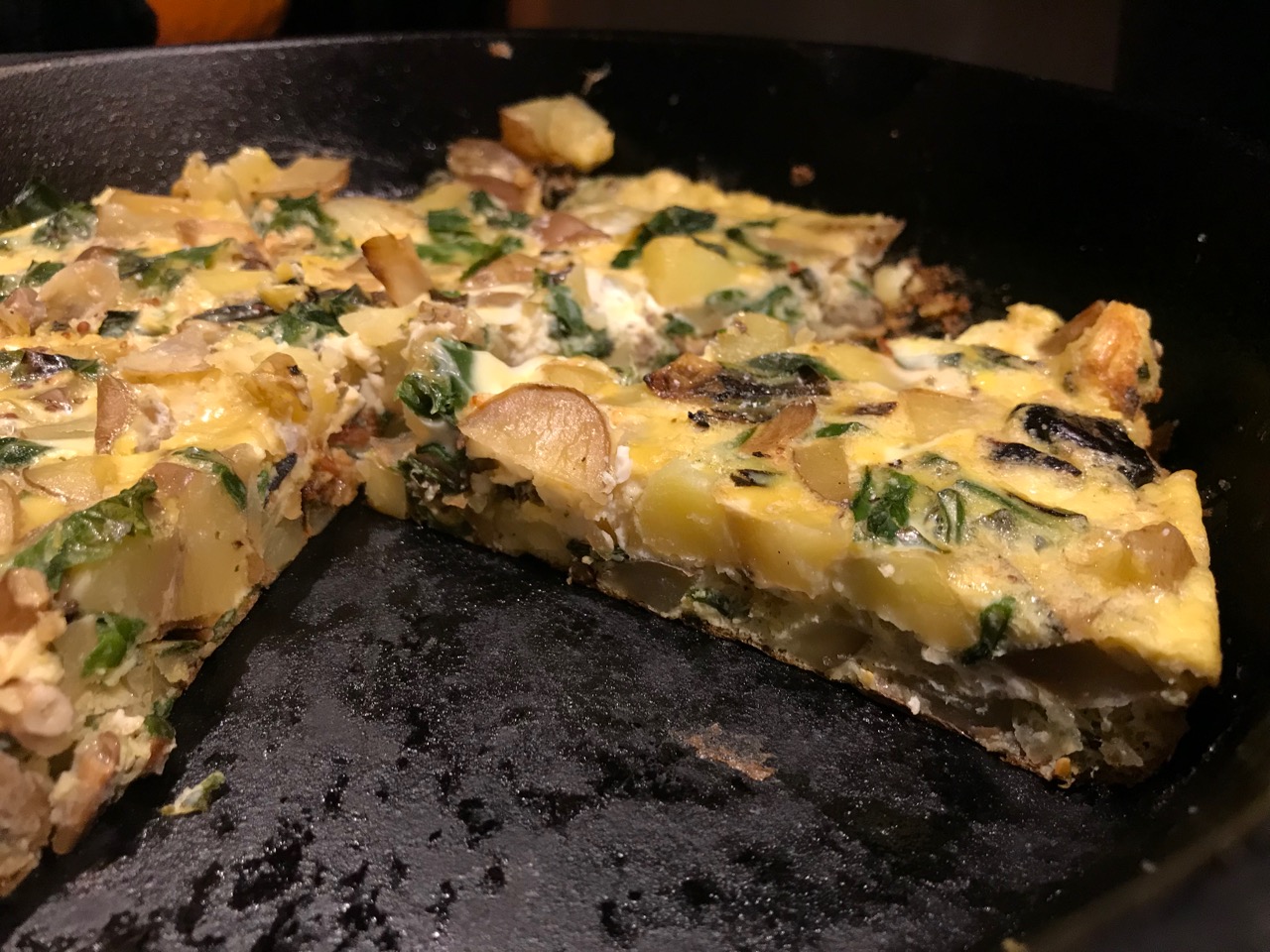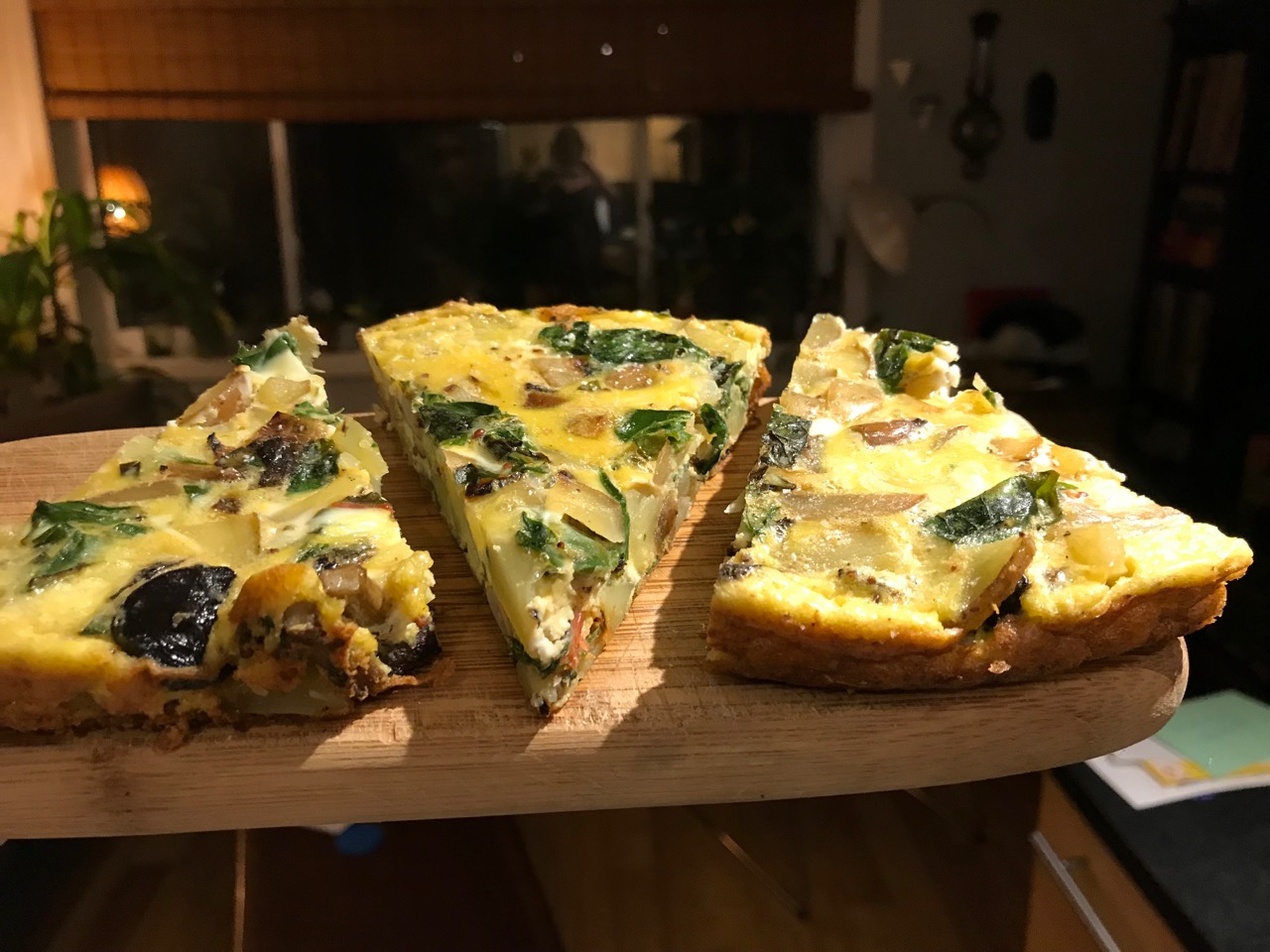 Makes 8 slices.
Ingredients:
2 cups diced potatoes
1/2 onion, diced
1 cup mushrooms, whatever you have, cut to whatever you want
2 cups chopped chard leaves
3 large pats of butter, divided
6 eggs
1 cup shredded cheese, I had Dubliner
1 tbsp good Dijon mustard
Boil the potatoes until they are soft, 10 minutes or so. Drain.
In a medium hot pan melt a pat of butter and saute up the onion and mushrooms for 5 minutes until sweated through. Add the chard, season, and cover. Cook for another 5-10 minutes until cooked down. Move to a bowl to cool.
When the potatoes are done, drain, and add to the bowl.
Whip up the eggs, stir in the cheese and mustard. Season. Add to the bowl only after the others have cooled.
Add the butter to a skillet. I used my medium sized cast iron. Coat the skillet with butter on medium heat. Pour in the egg mixture and cook for 5 minutes until it starts to set. Then, either flip the thing over, carefully, OR drop it in a 400 degree oven for 7 minutes until the top is set.
SO GOOD.
Genius strategy.