I had to try it. My new best place to buy viagra online reviews led me here, to these little cuties. 
Lots of work but really bite-sized.
And you can put anything you want in it, but only just a little bit, otherwise it won't close up.
Because they are really really small.
Just look at my fingers in that picture.
So, just put a little bit inside it..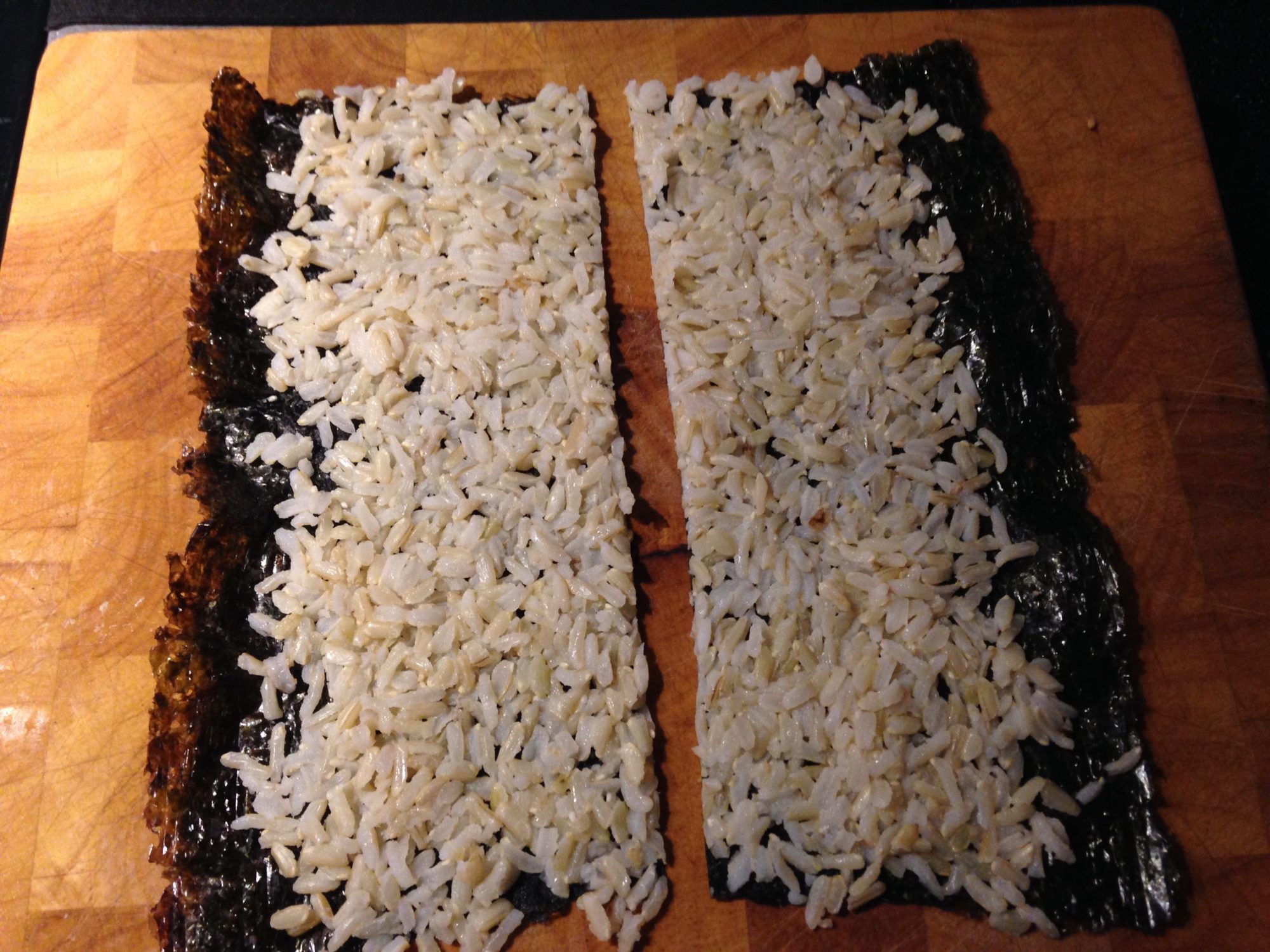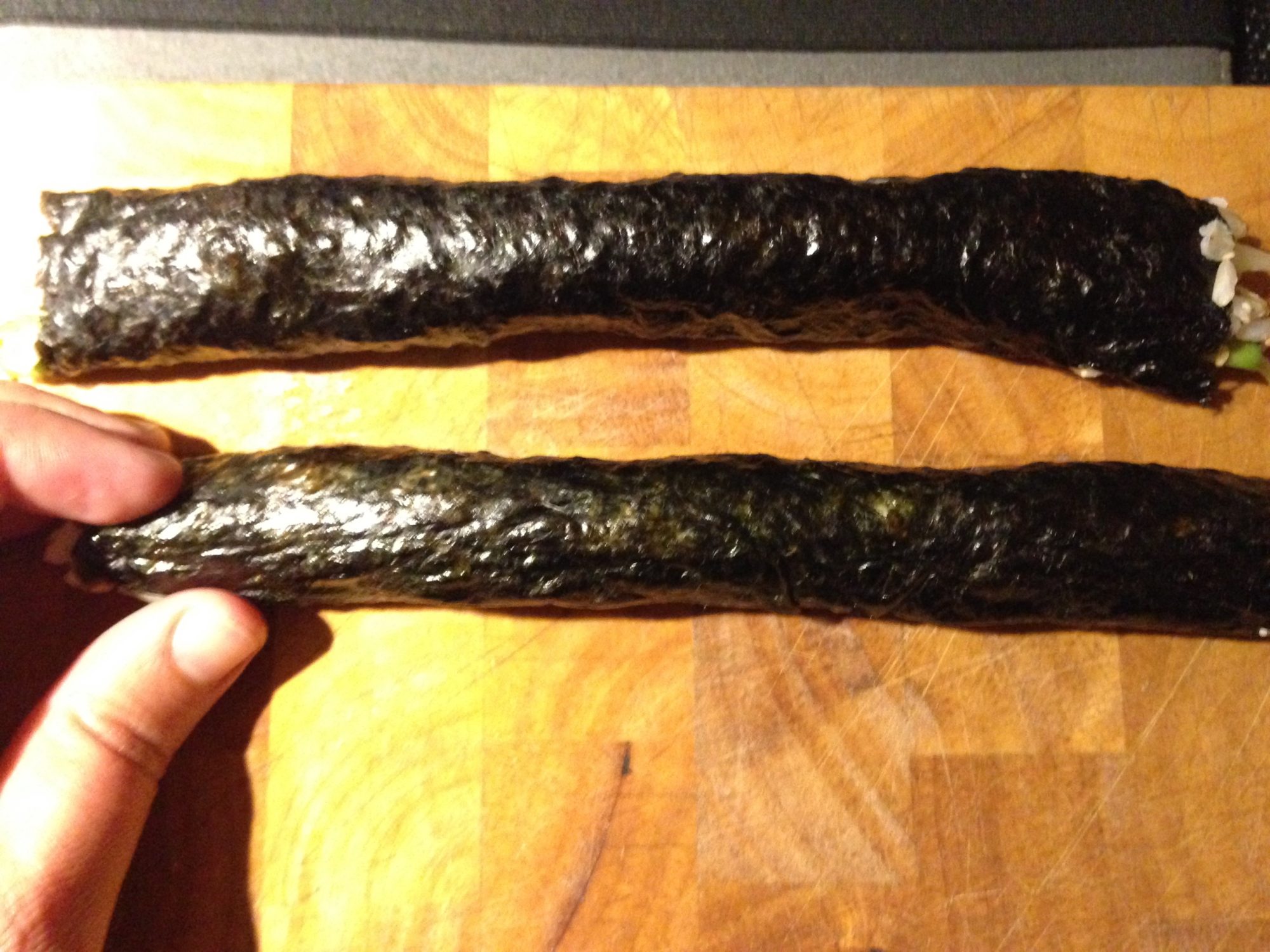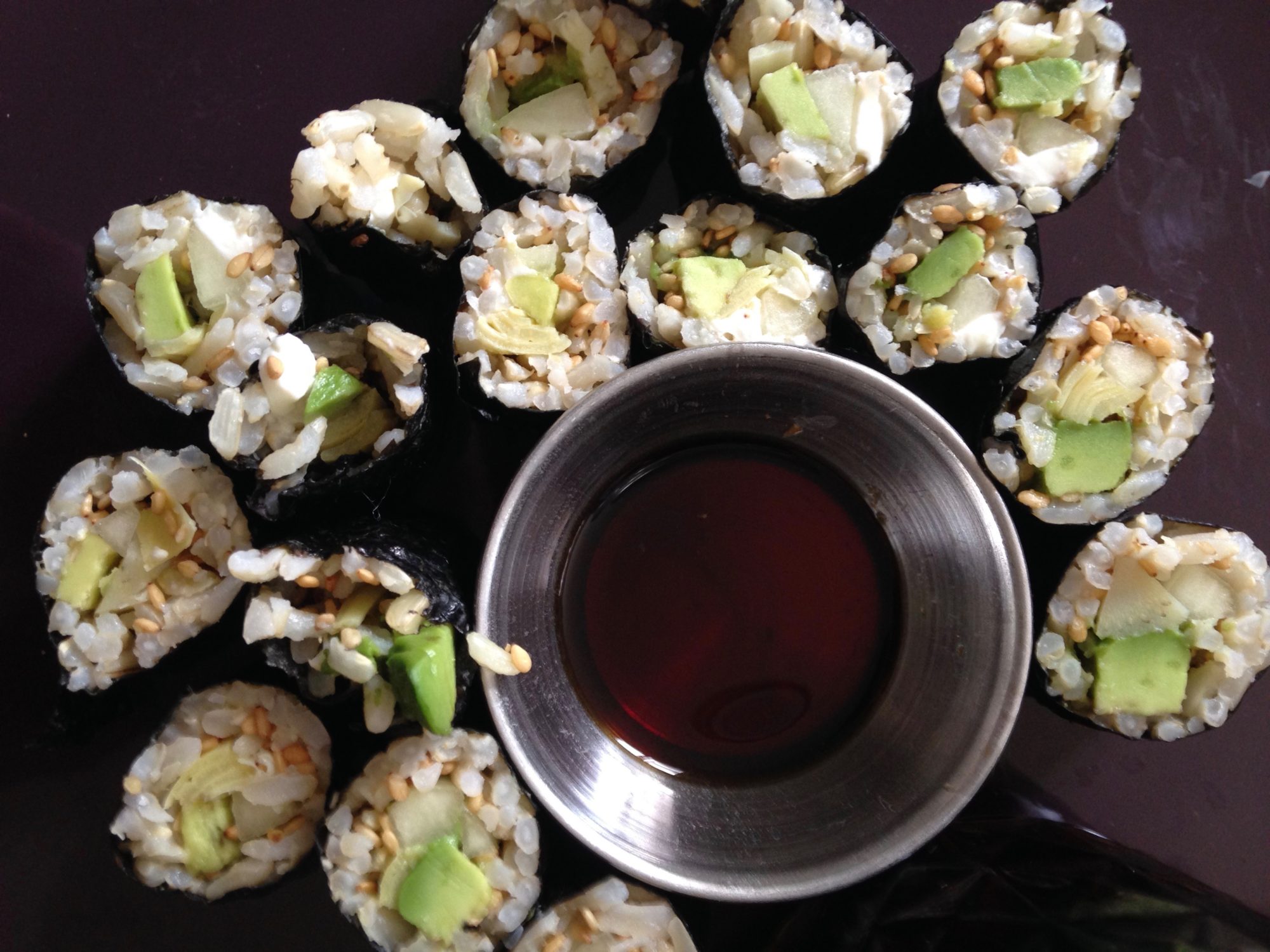 Ingredients:
1 nori sheet
about 1/2 cup of rice (mine was brown rice)
splash of rice wine vinegar
stuffings- I used avocado and cucumber and some leftover canned artichoke
sesame seeds
When the rice is cooked and warm splash it with some rice wine vinegar and let it cool. Then spread it on the nori sheet with a spoon, as thin as you can get it, keeping the long edges of the sheet free of rice. Then cut the nori sheet in half. Sprinkle with sesame seeds.
Cut your fillings as tiny as you can and then pile them along the long edge. Use a bamboo mat or a sheet of plastic wrap to roll it up towards the end with no rice, rolling it up as tightly as possible. Cut it into 8 pieces.
And pop them in your mouth.