Sometimes I like to make a bunch of tiny meatballs for the week, to put on salads, to wrap in tortillas, to eat with rice..
And then I remembered that I had some corn taco shells. I was going to make some tacos, and then I opened the bag.
They were broken.. ARG.
Good thing they make tasty nachos..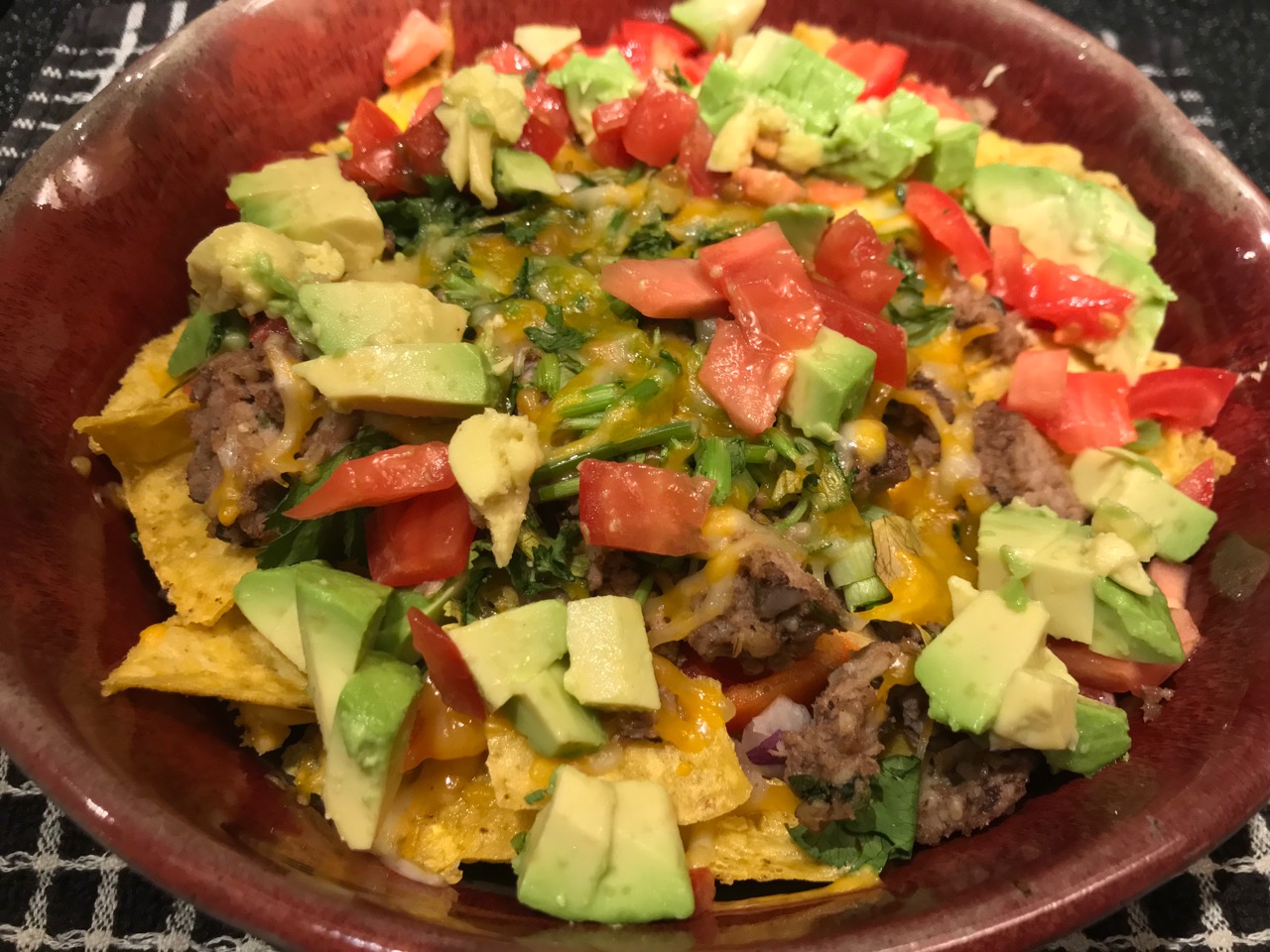 Makes a snack for 1 (or 2).
Ingredients:
2 corn taco shells
some leftover ground beef, or chopped up meatballs
cheese, of course
other toppings- like cilantro, red onion, creamy sandwich spreads?, avocado, green onion, tomato
Break up the taco shells and put them in the bottom of a dish. Maybe dollop on some leftover creamy sandwich spreads if you have it (I have so much).
Sprinkle cheese and chopped meatballs (or ground meat) on top. Bake at 350 degrees for 10 minutes, until warmed through.
Top with other things. Chopped avocado, cilantro, red onion, etc.
Whatever you have. Surprise yourself!