If you haven't noticed, I have been on best place to buy viagra online reviews. I can't stop. 
This time, I splurged on hearts of palm..
With a bit of mango, it is like a beach vacation for lunch.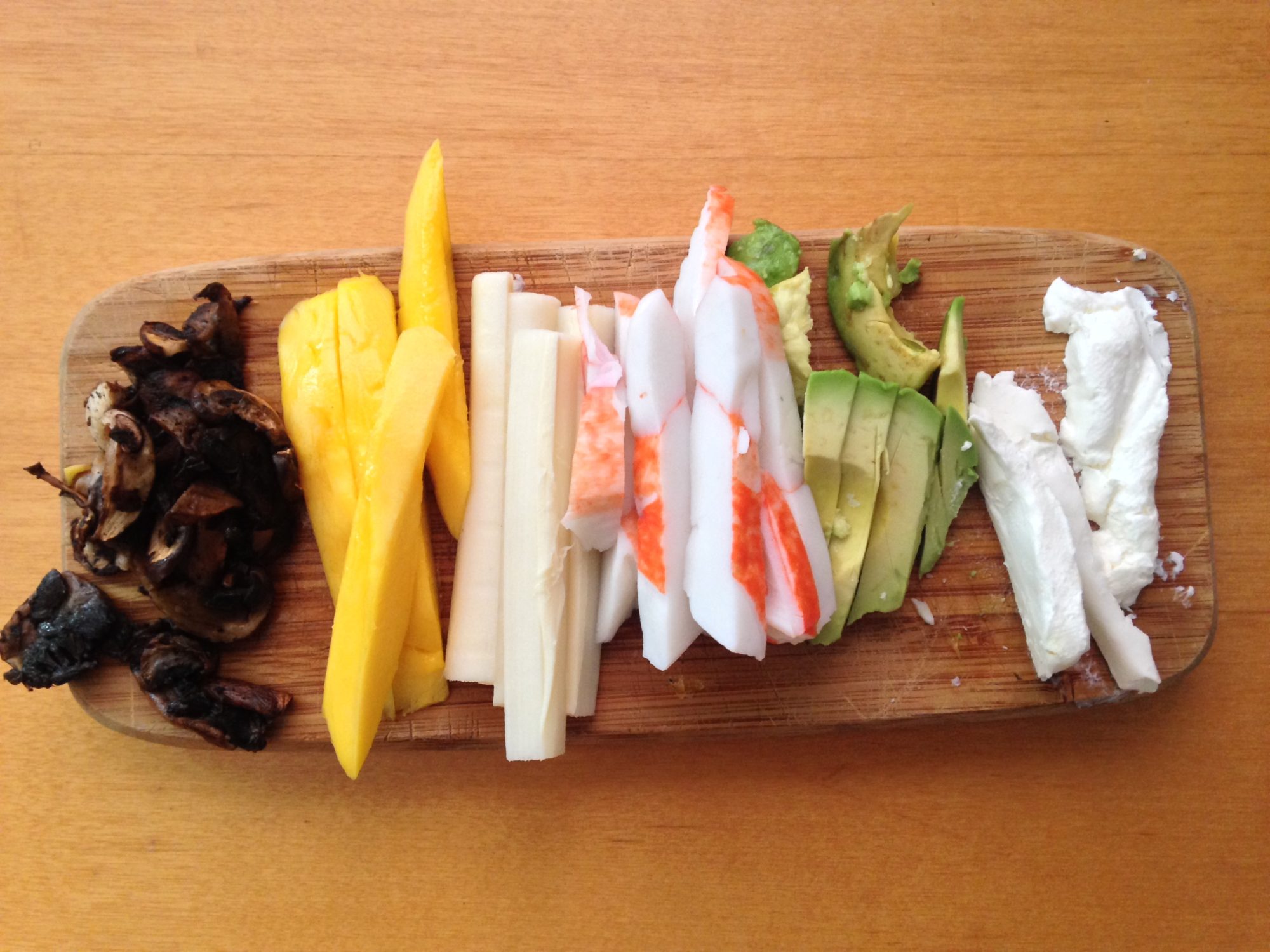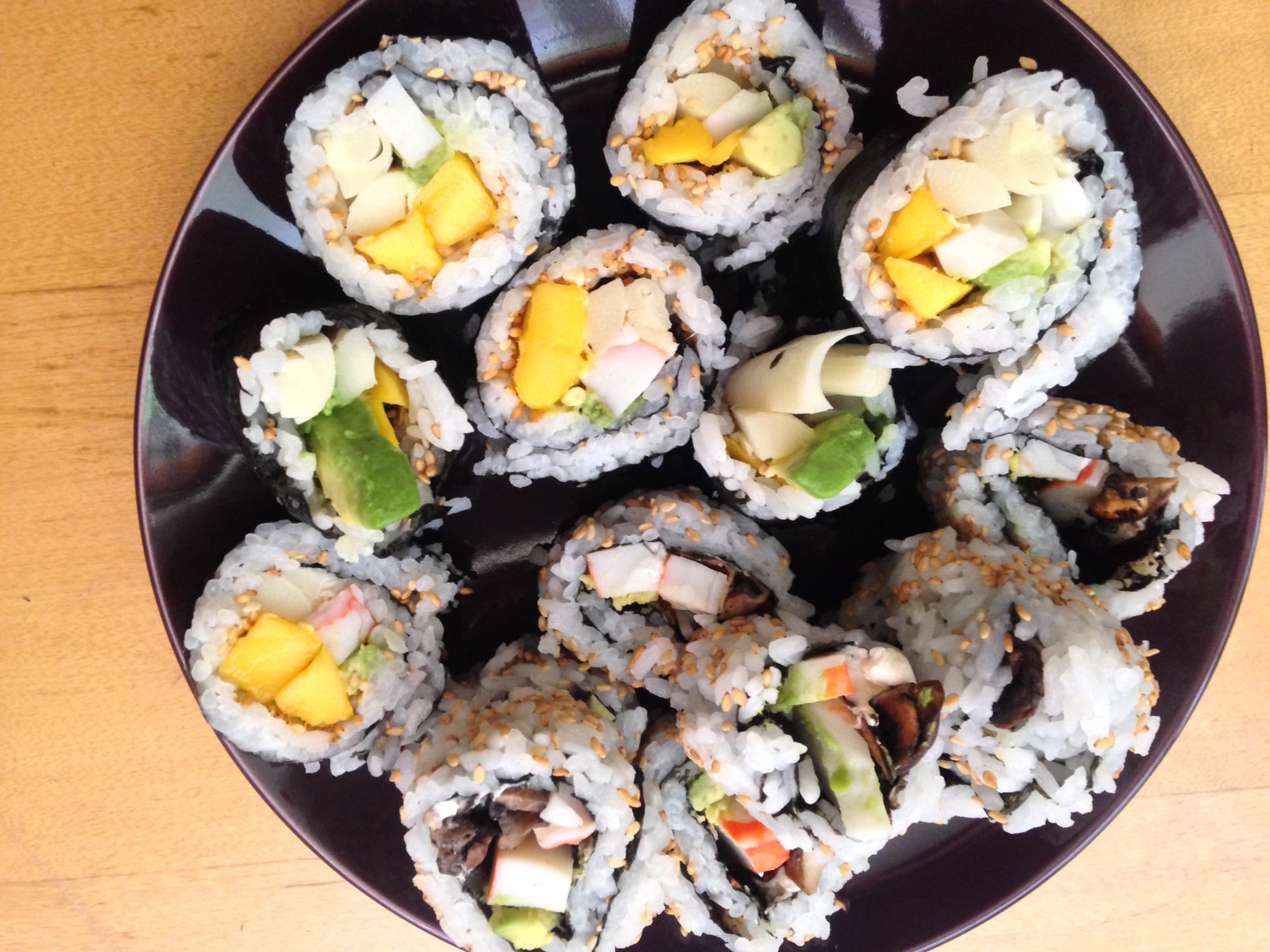 Ingredients:
sushi rice, cooked and cooled
nori sheets
sesame seeds
mango
hearts of palm
avocado
imitation crab?
cream cheese?
Prepare the sushi rice, then spread it onto the nori sheet, leaving a little plain on one end. Sprinkle the rice with sesame seeds.
Then layer in thin mango slices, thinly slices of hearts of palm, thin slices of avocado, maybe some crab or cream cheese..
Roll it up tight, with a bamboo mat or a sheet of plastic wrap, and cut into slices.
As you can see, I also made a mushroom one.
But the mango was much better!