I made this Chicken with Coconut Milk and it was really good..
And then I made this Chicken Coconut Soup, and it was even better..
But do you know what you can do with leftover soup?
Douse tortillas and use it as enchilada sauce..
Just add a new wildcard item to the mix, like mango.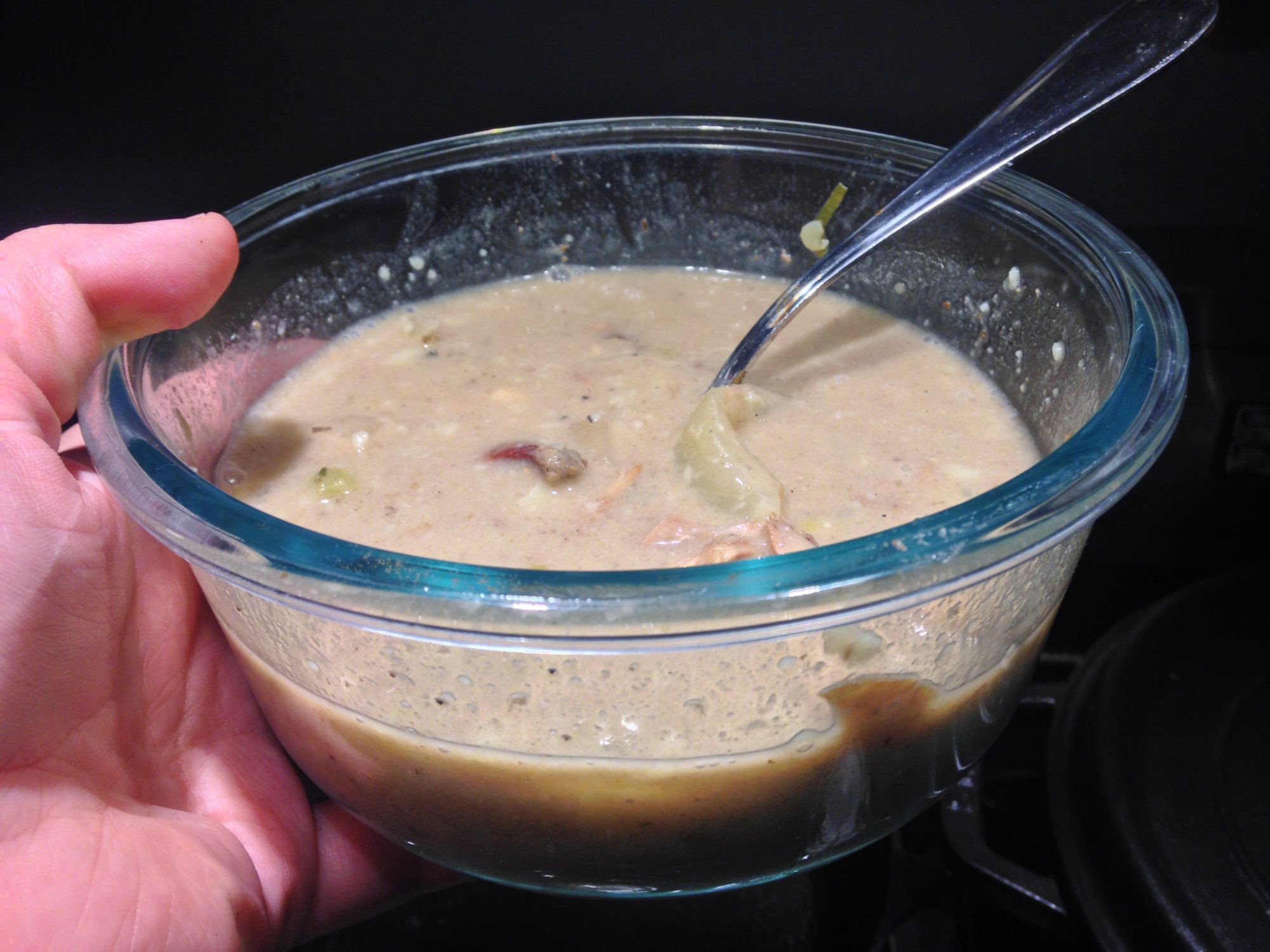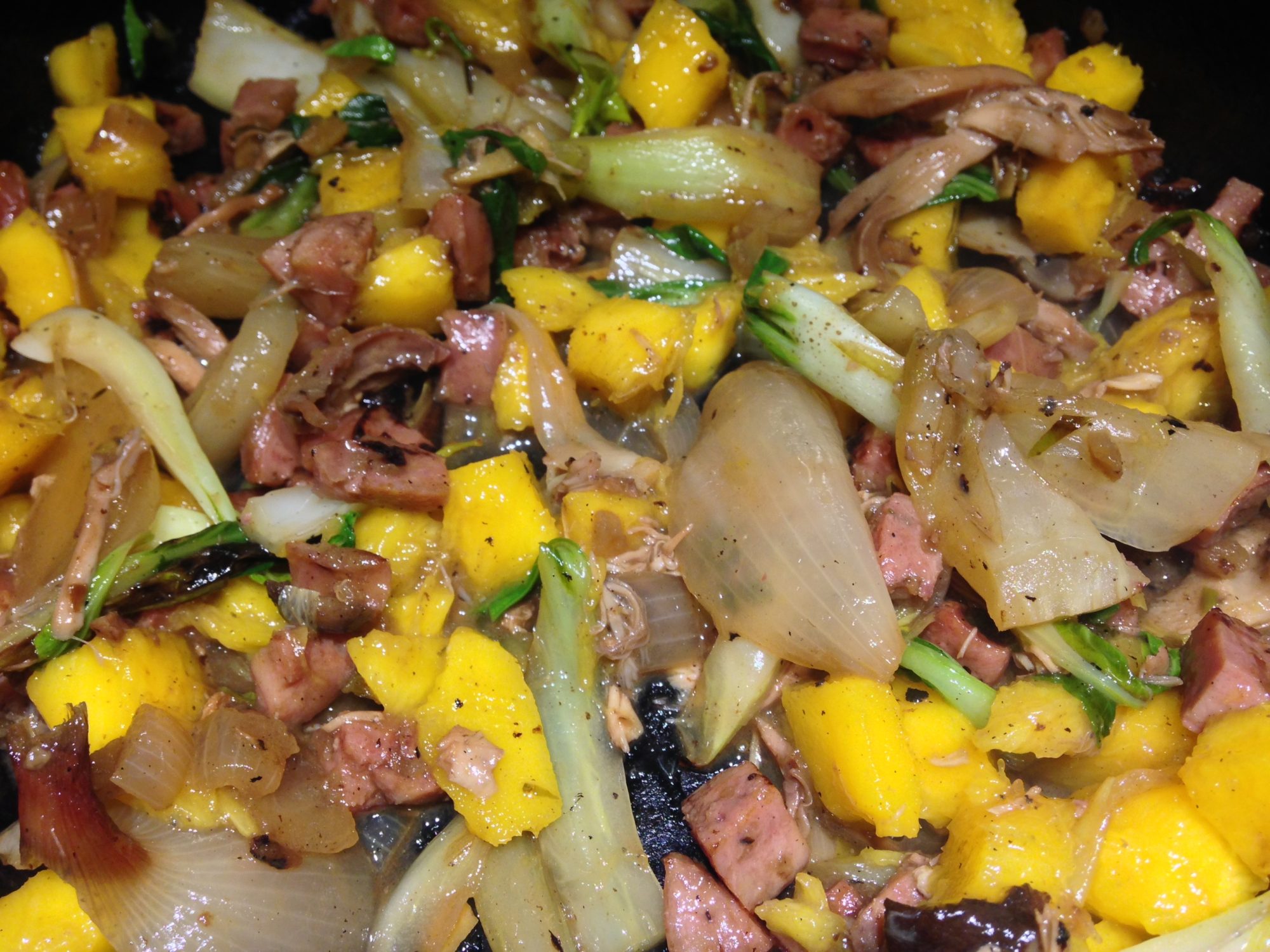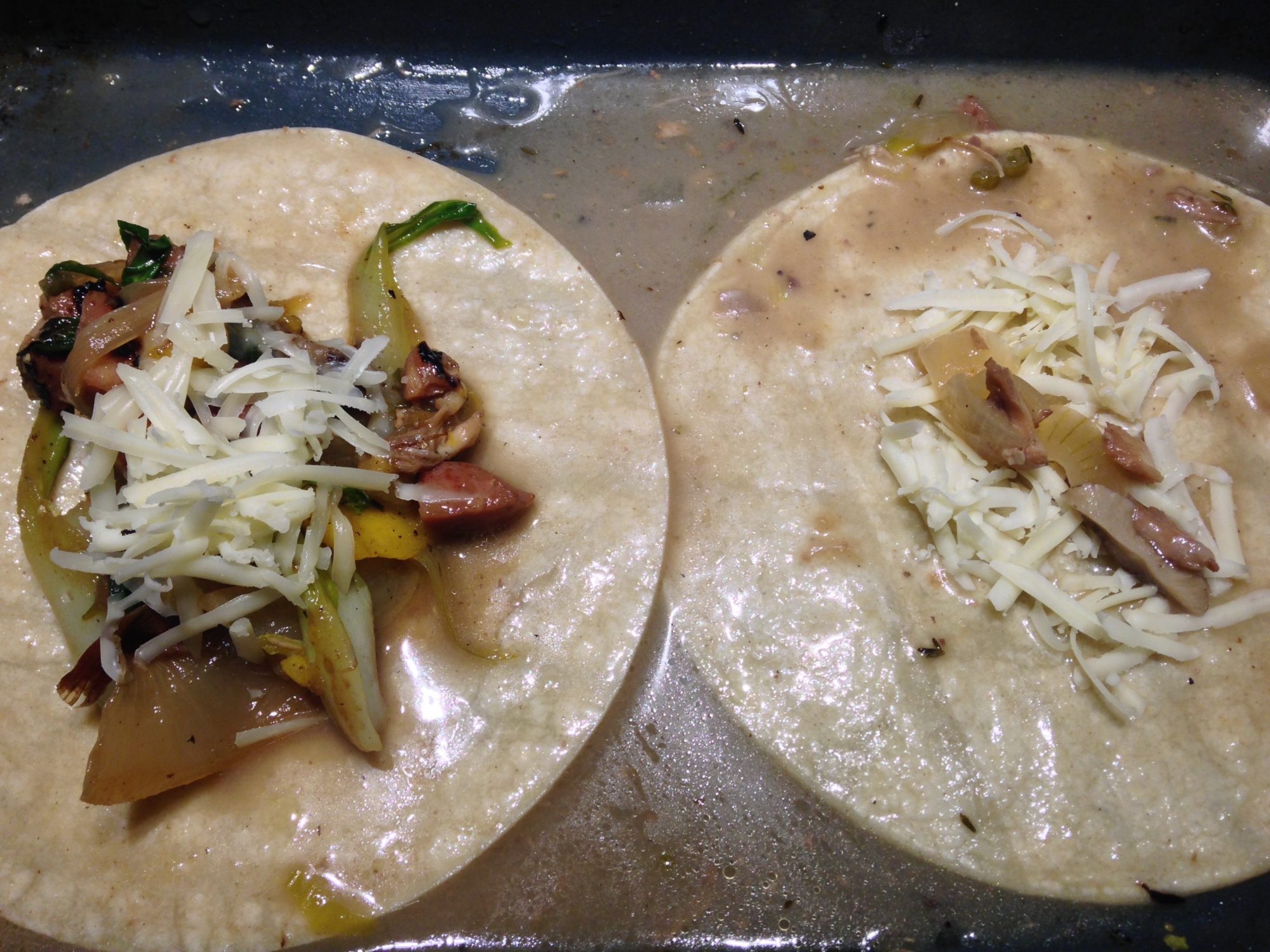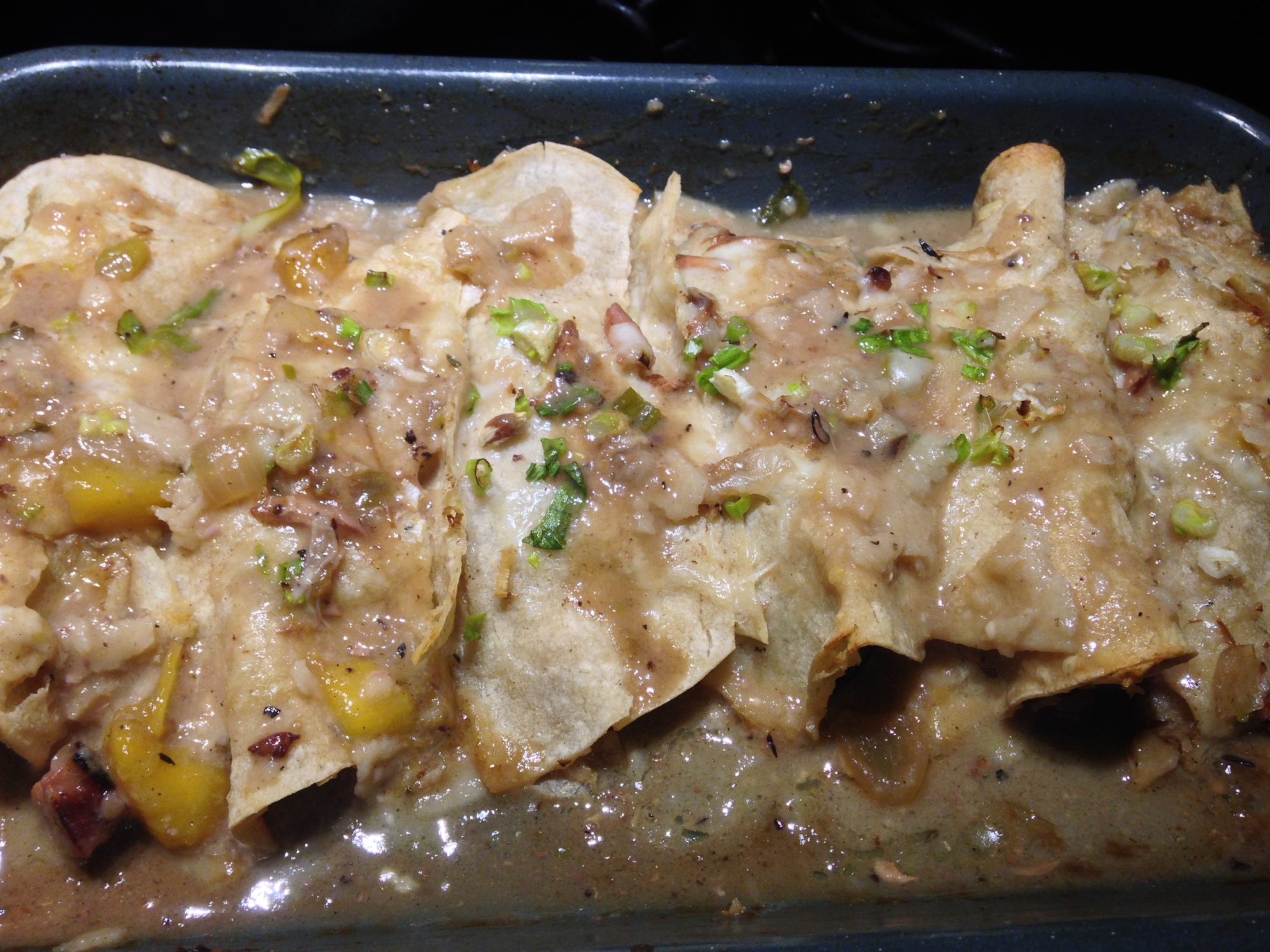 Ingredients:
1 splash of oil
1 head of bok choy, sliced thinly lengthwise
1 small onion, chopped
1 chicken sausage, chopped
1 mango, peeled and chopped
1 big bunch of shredded cheese
1-2 cups leftover chicken coconut soup (or any kind of sauce/soup thing you have)
6 corn tortillas
a scallion or two, diced, if you have it
Strain out the soup so you get liquid and the solids in separate bowls. Make the filling by heating up some oil in a pan and sautéing the onion and bok choy until soft. Add the chicken sausage to brown. Then add about 1/3 of the soup liquid and all the leftover solids and cook down a bit. Once it is thick enough for filling, fold in the mango.
Add some of the soup liquid to a baking pan and coat both sides of each tortilla. Add a little bit of filling to each tortilla and top with cheese, then roll then up with the edges tucked under. Top with the rest of the soup liquid sauce, sprinkle on some more cheese, and then the scallions.
Bake at 350 for 10-15 minutes, until everything is heated through and the sauce thickens up. I did a little basting with the pan sauce, spooning some of the sauce on top of the enchiladas to keep them moist and pliable.
You don't want them to crisp up too much.
Basting enchiladas. That's new..