This is a Mark Bittman recipe. It seems like the strangest combinations of flavors but it works so so well.
And you don't even need nuggets, just some chopped up chicken (breast) will work.. or whatever.
Do you get his emails? Simple unique recipes with lots of flavor.
One of my food heroes..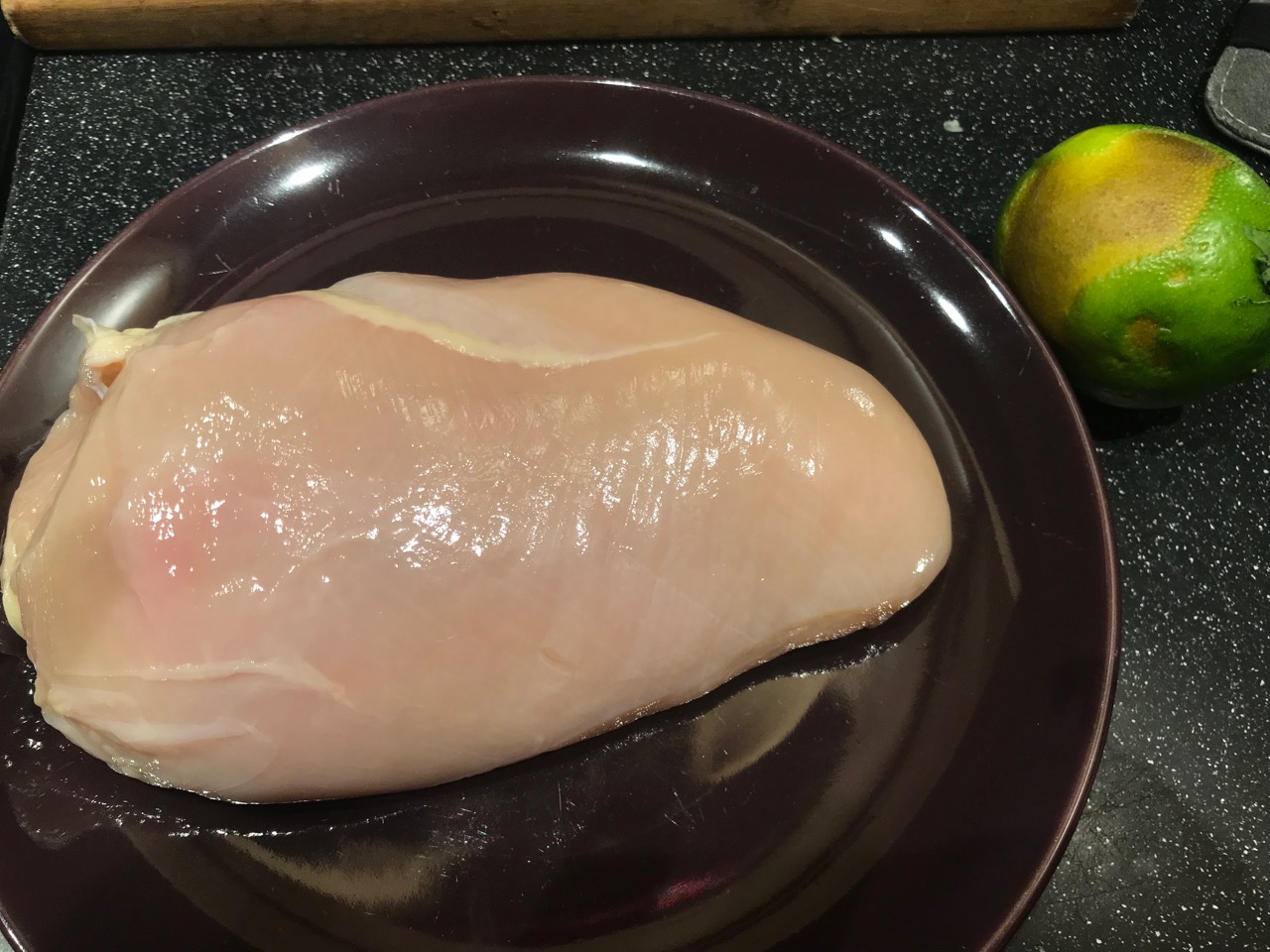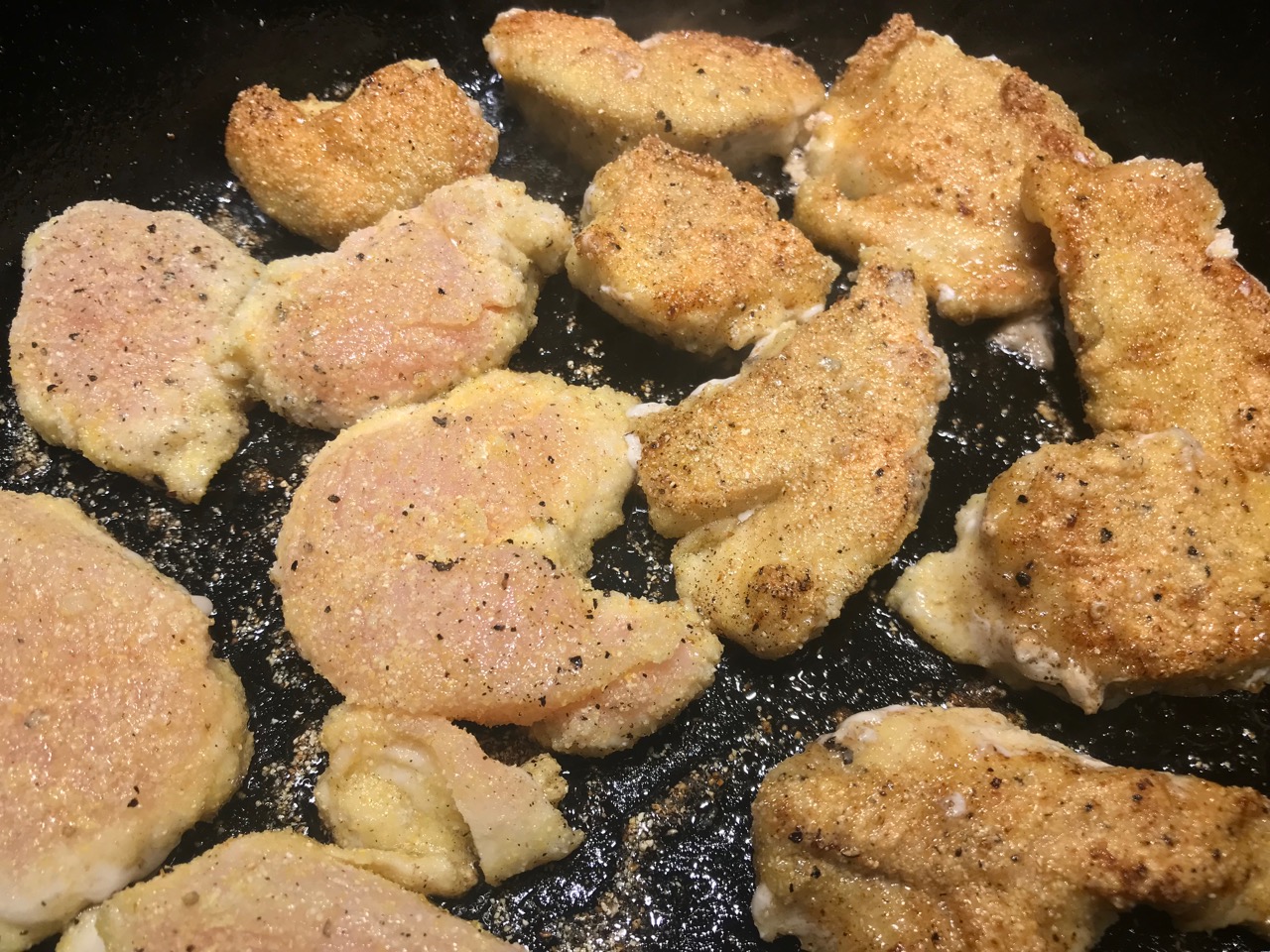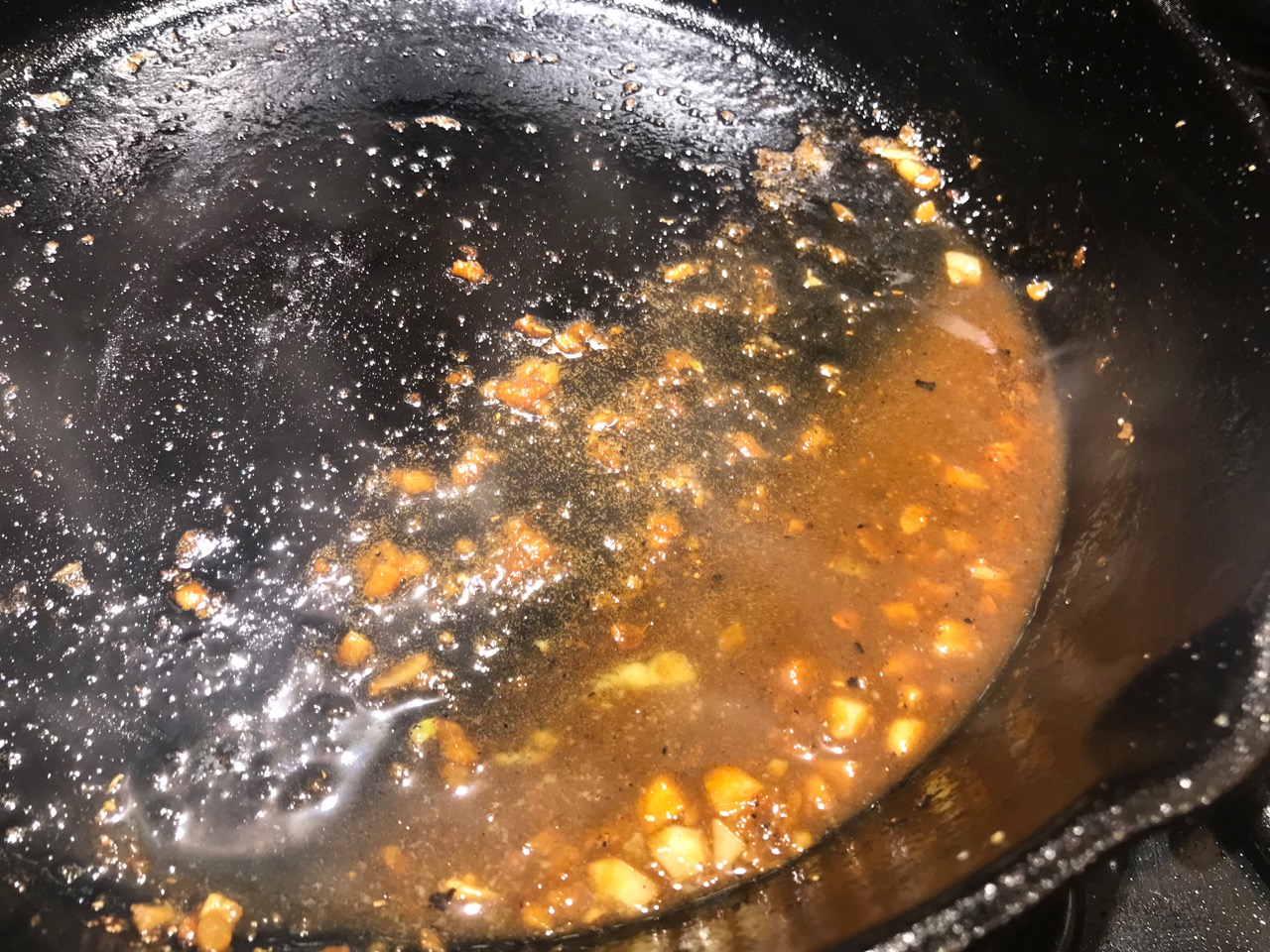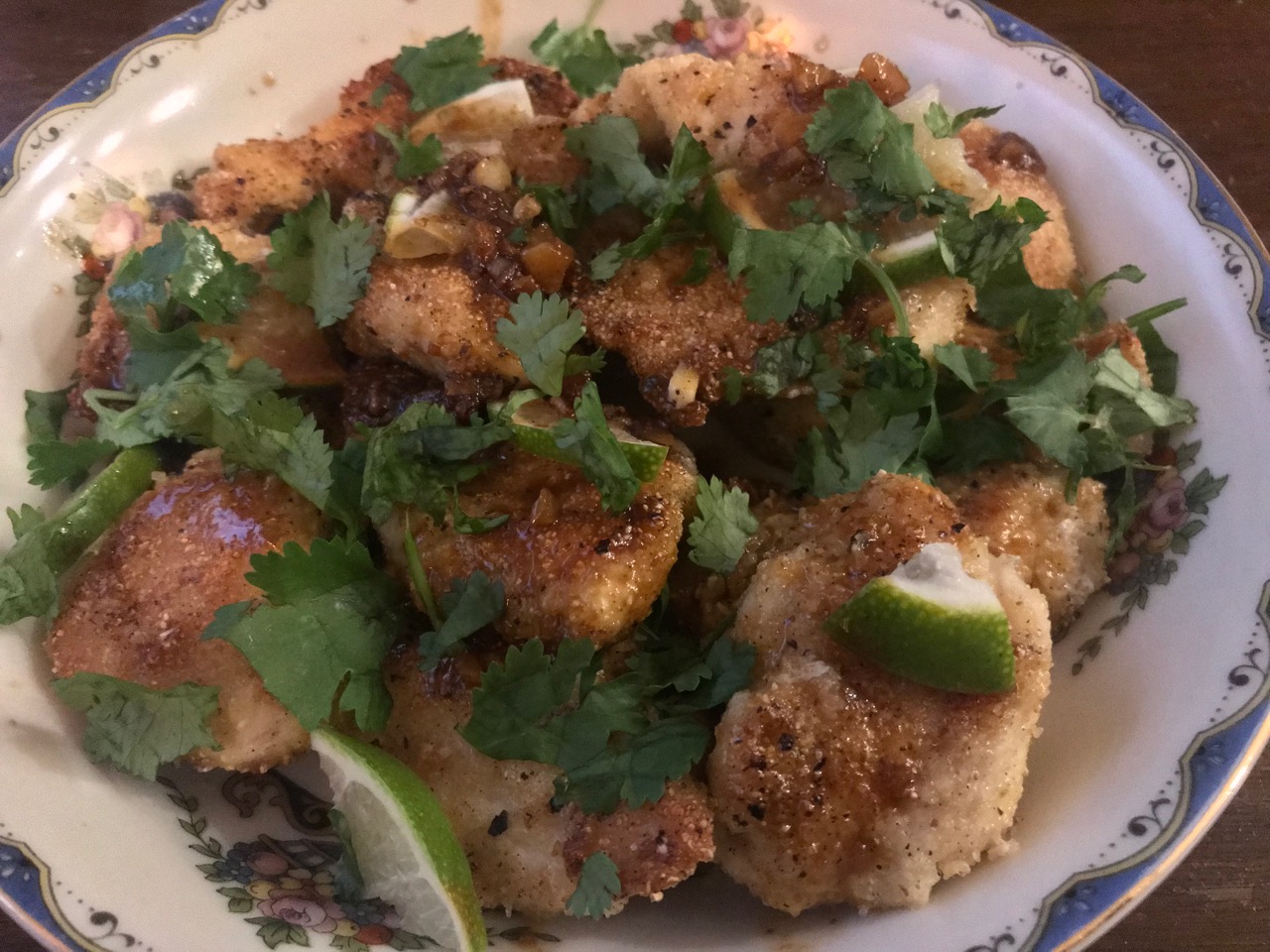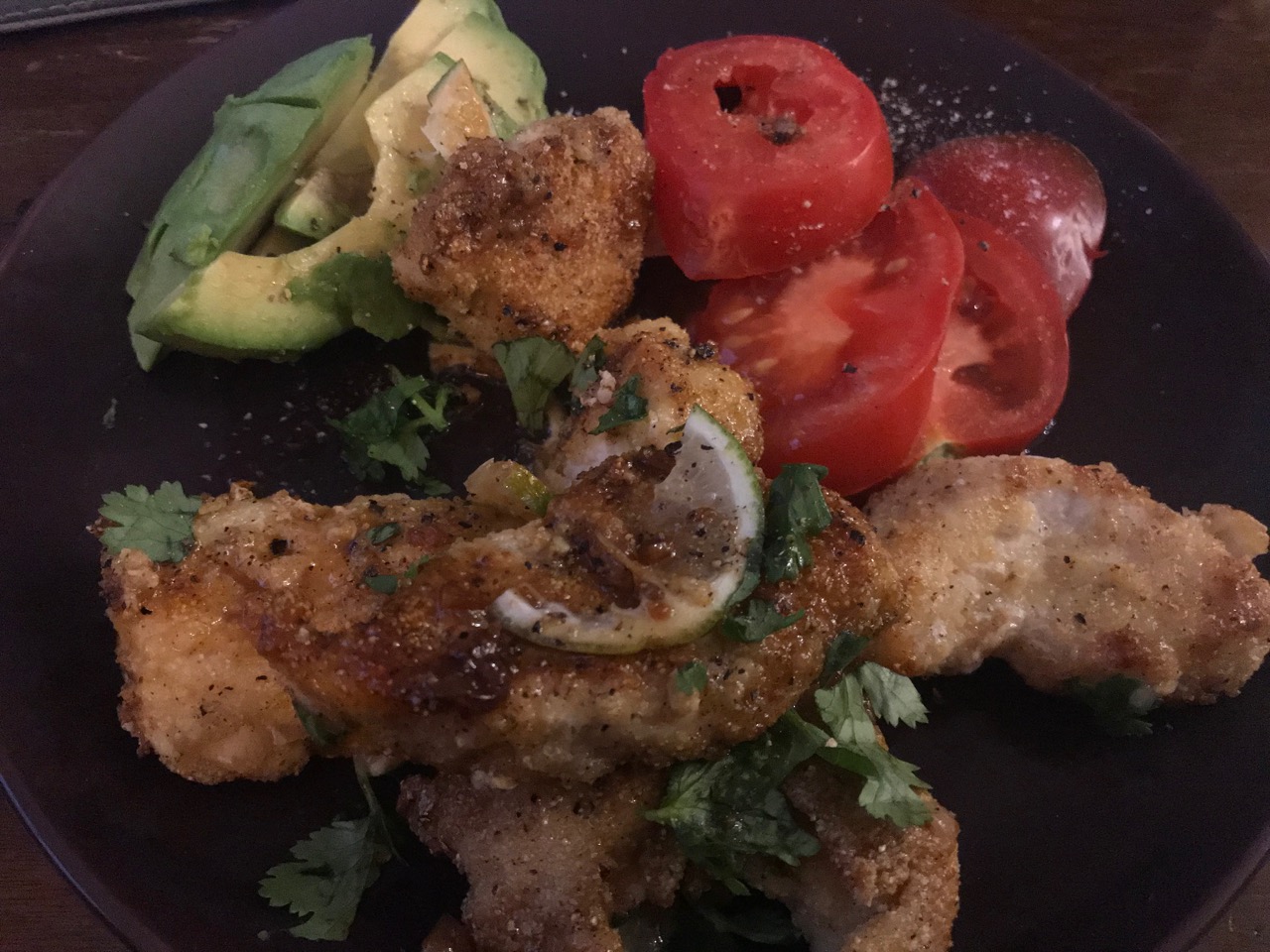 Makes 2 servings?
Ingredients:
splash of oil
1 chicken breast, cut up into nuggets (Bittman uses actual nuggets)
1/4 cup cornmeal
1 lime, halved
1 tsp soy sauce
1/4 cup champagne (or wine)
1 garlic clove, diced
Heat a pan medium high with a splash of oil in it.
Cut up the chicken into nugget sizes (large chunks), season with salt and pepper, and then dip them in the cornmeal, one at a time, shaking them a bit to get the extra off, and then drop them in the oil. Once you have done them all, go back and flip each one. They should be browning up nicely after a few minutes. 3-4 minutes per side should cook them through nicely. Season at the end again!
Cut the lime in half and then cut one half into thin little slices. Take them out of the pan and top each with a thin slice of lime. Mark puts them in a low oven to keep warm but mine were cooked through so I just left them on the counter.
Now, make the sauce in the same pan. Reduce the heat, add the garlic, maybe a little more oil if you need to. Then add the champagne, soy sauce and lime juice (from the other half of the lime). Cook away, stirring, just a few minutes until it looks and tastes like you want it to. Drizzle it over the chicken and eat it.
Tart and salty and buttery and so damn good.
oh cilantro! Top with cilantro if you have it (and you like it). If not, choose your own adventure topping (ooooh sour cream).