Did you have your beans for New Years? How about lentils? I hope so.
Something about keeping your job and making enough money to live. You don't want to take your chances..
Lentil leftovers mean I paired them with some 'almost-dead' potatoes. 
Mashed them with a fork because I am already tired at the start of this year. No tools needed.
Go ahead, leave the skin on the potatoes, mash them with a fork, and cook it in the container you kept the leftovers in.
Go ahead.
Easy.
Need a lentil recipe? Try this spicy, tasty one from best place to buy viagra online reviews.
Oh, I don't even know how I got the leftover Chinese sausages. Someone brought them over. Use what you have (or ignore this part).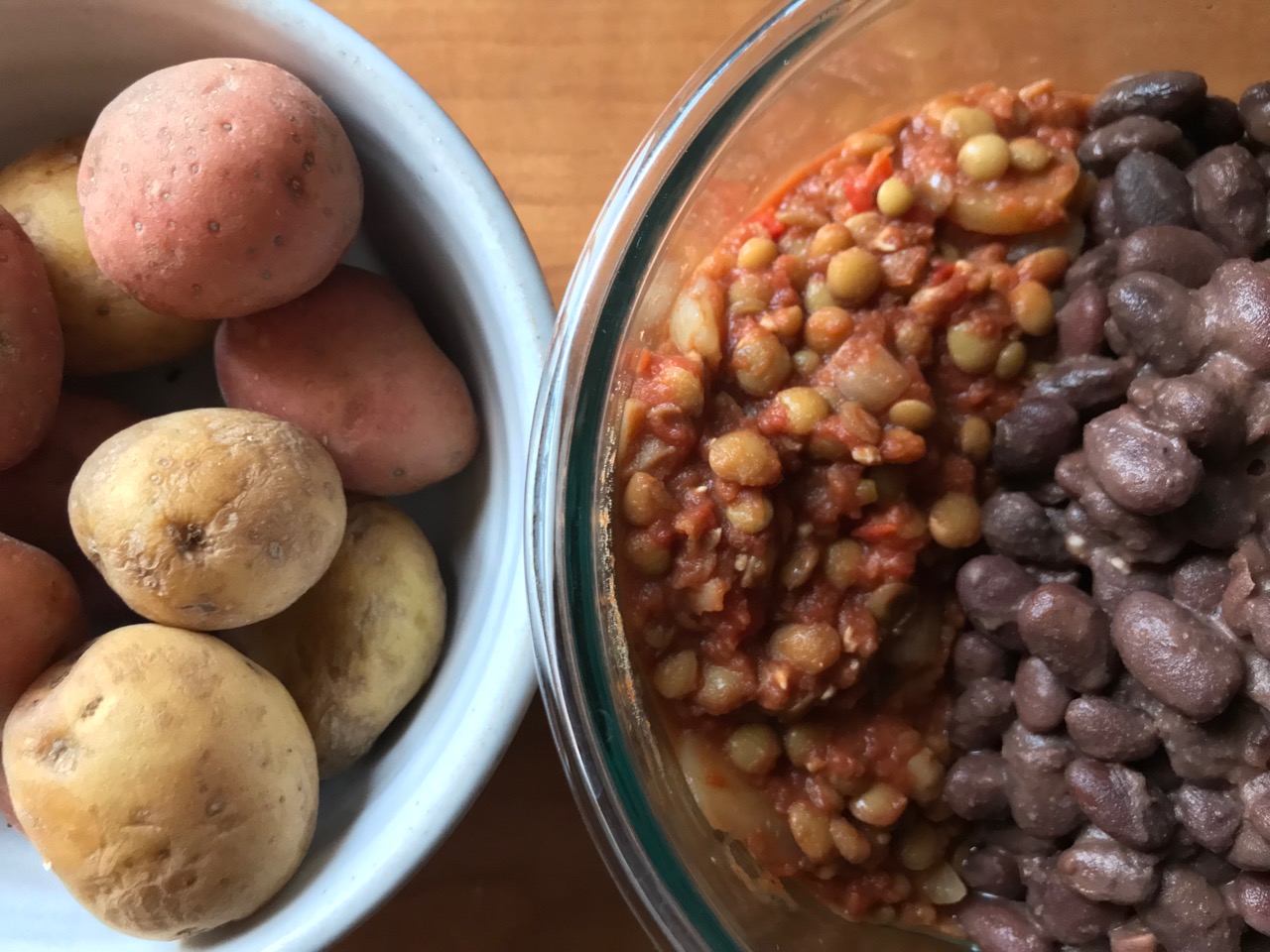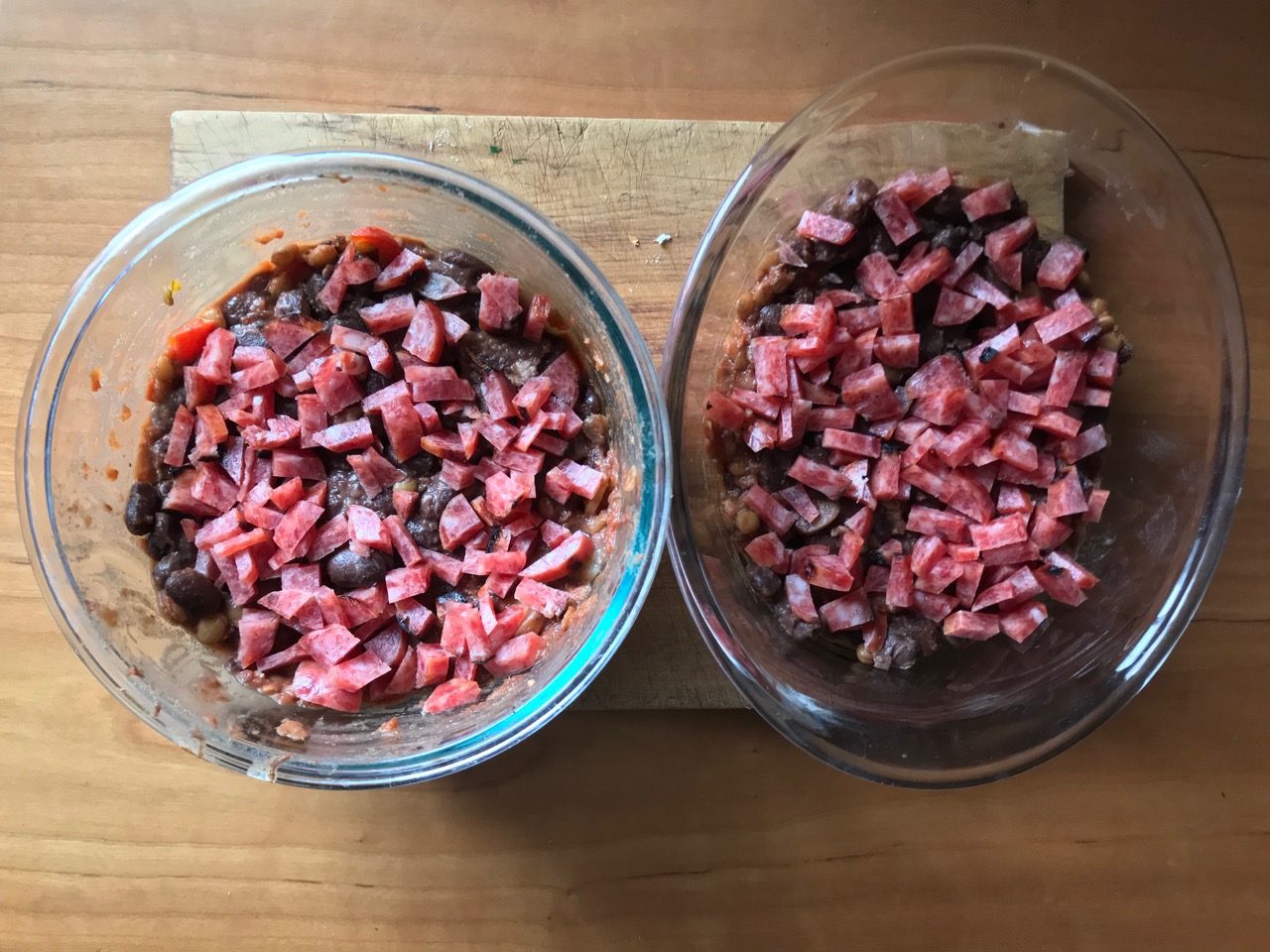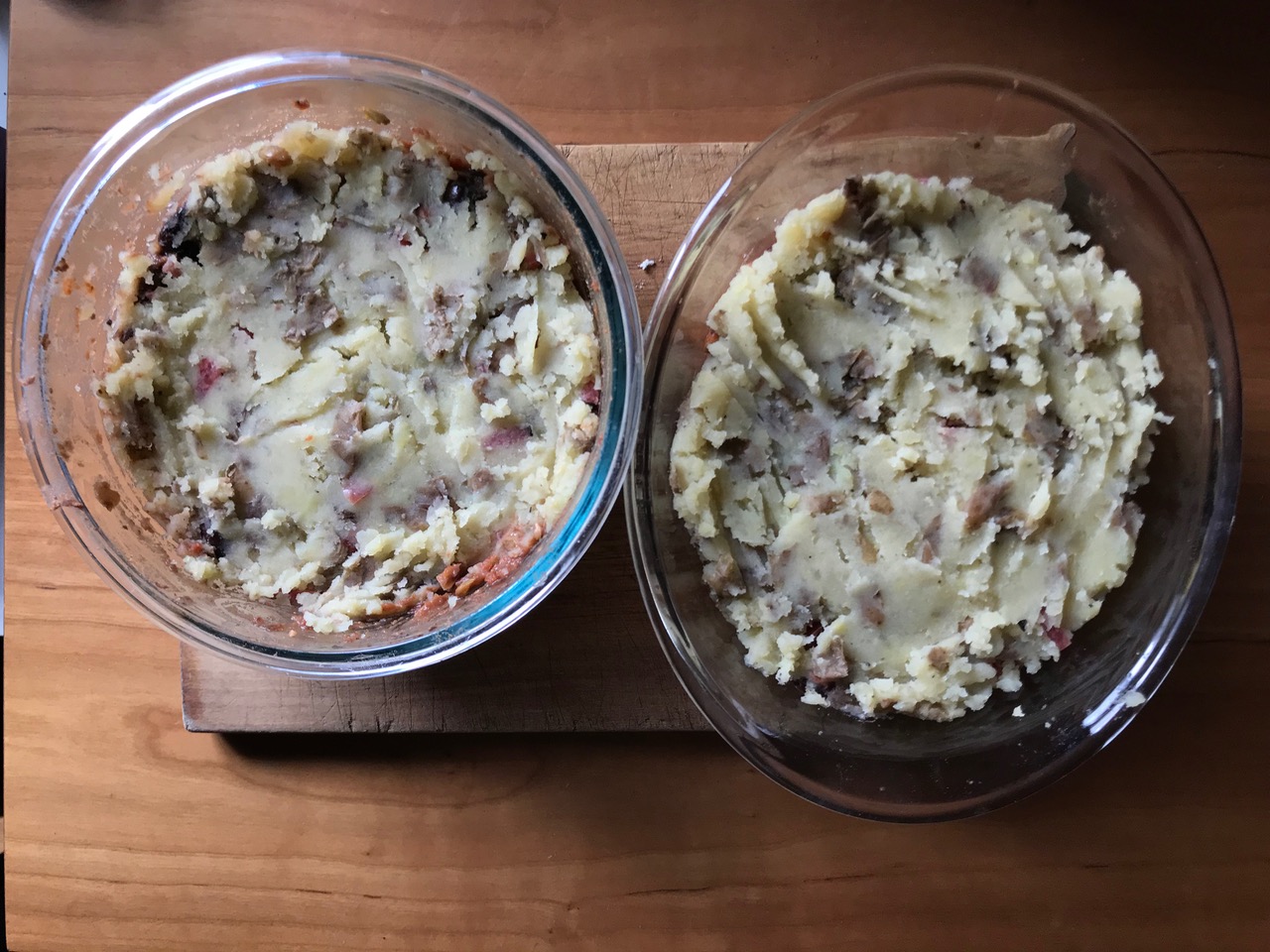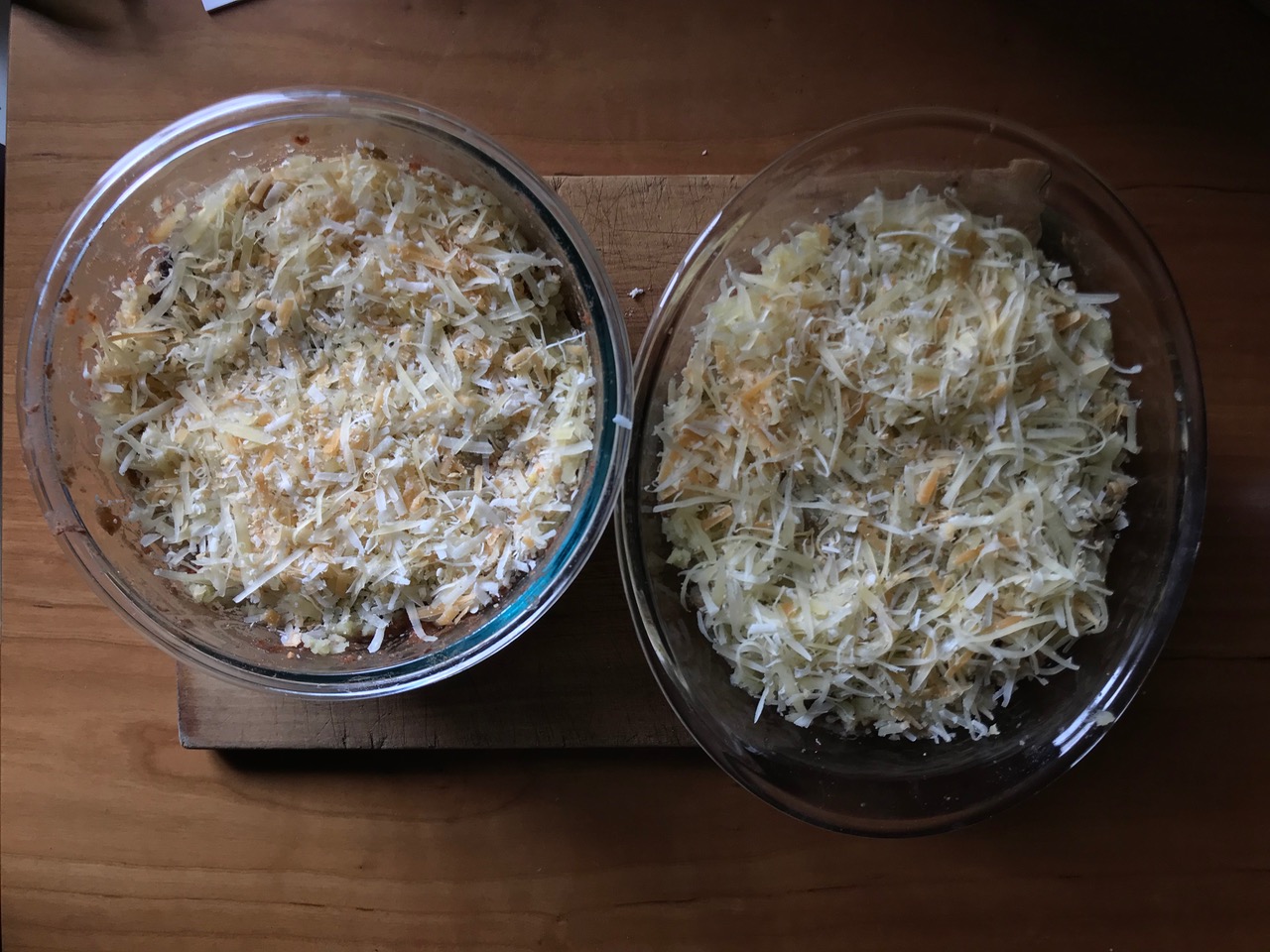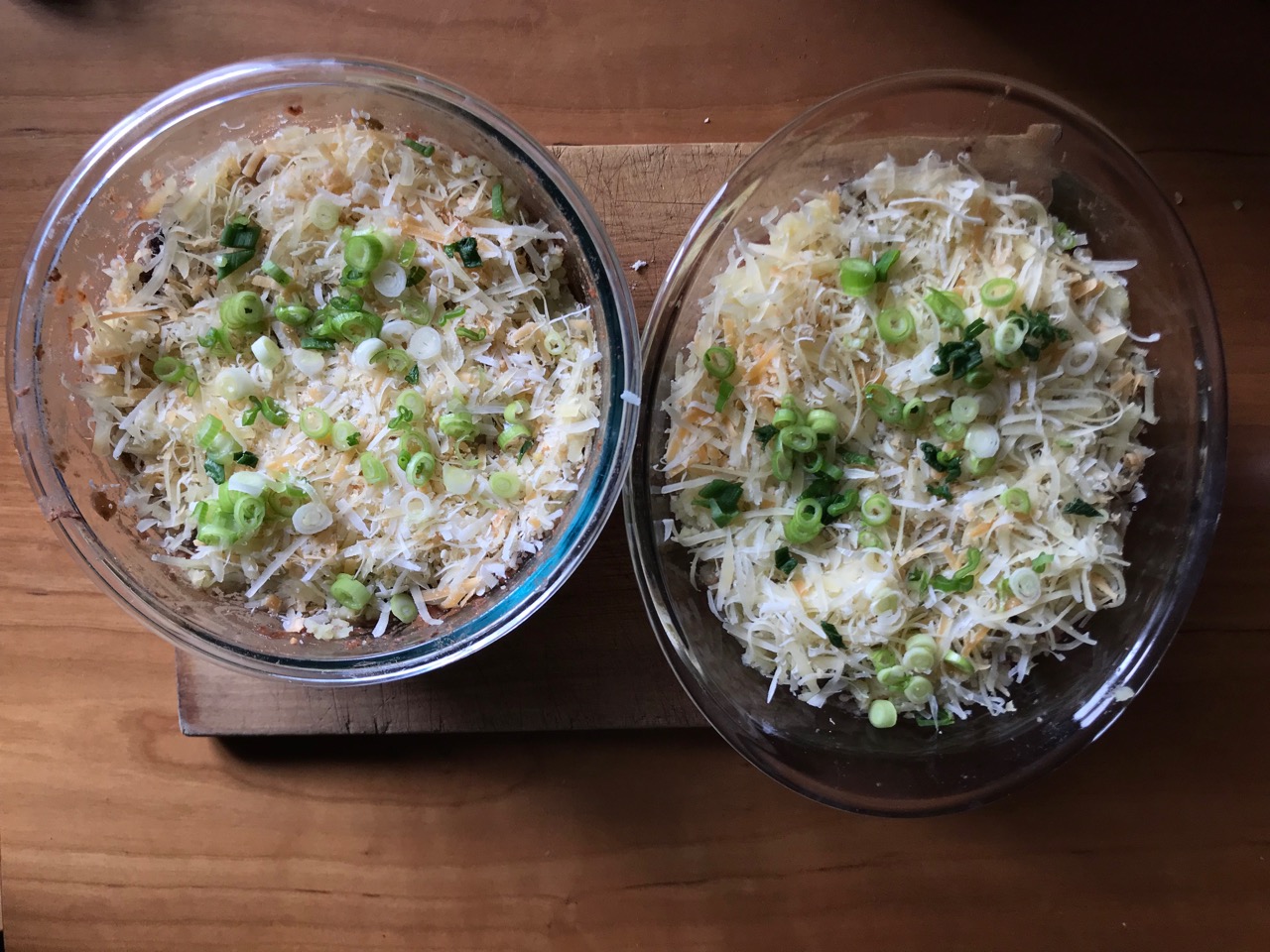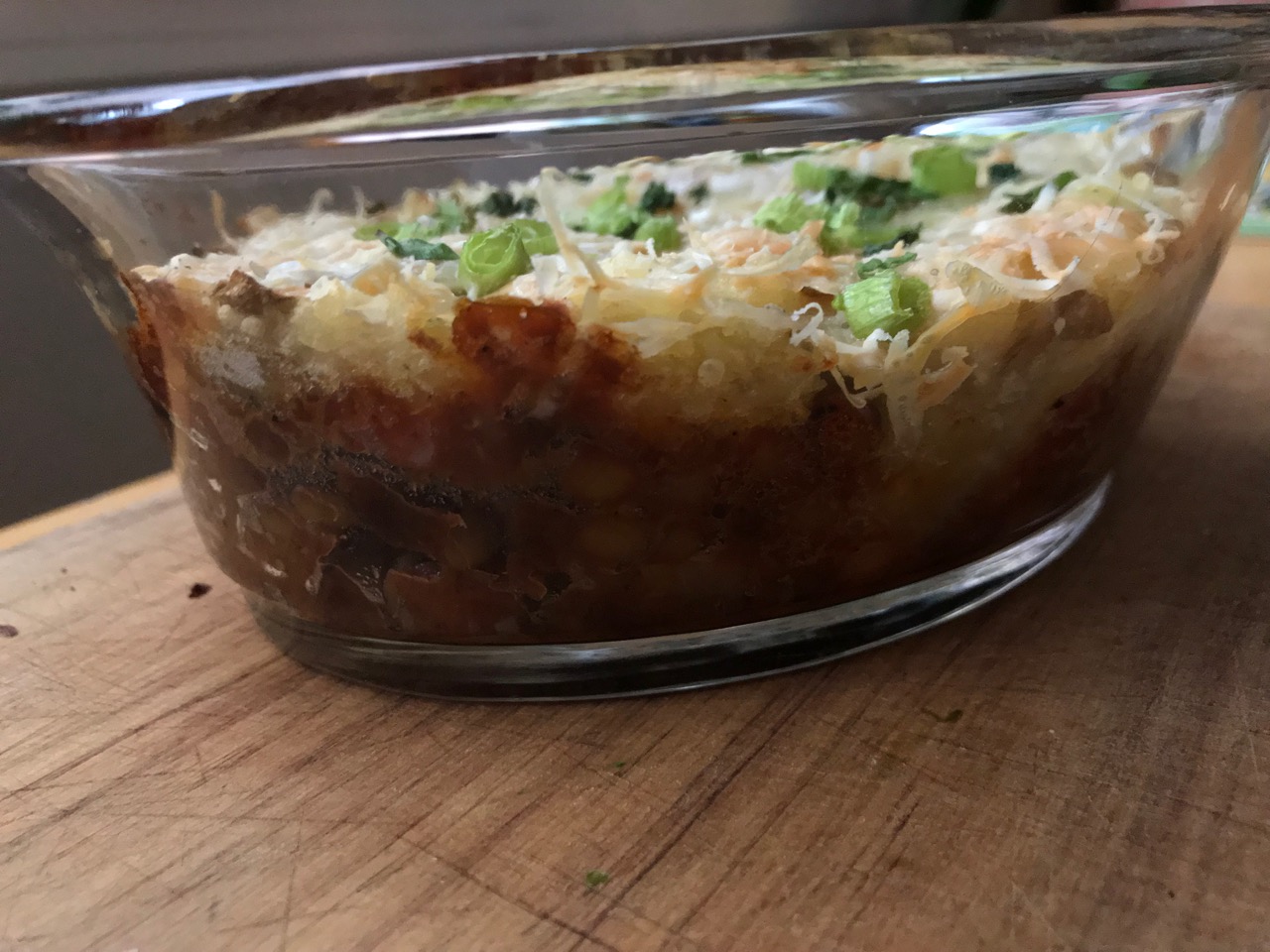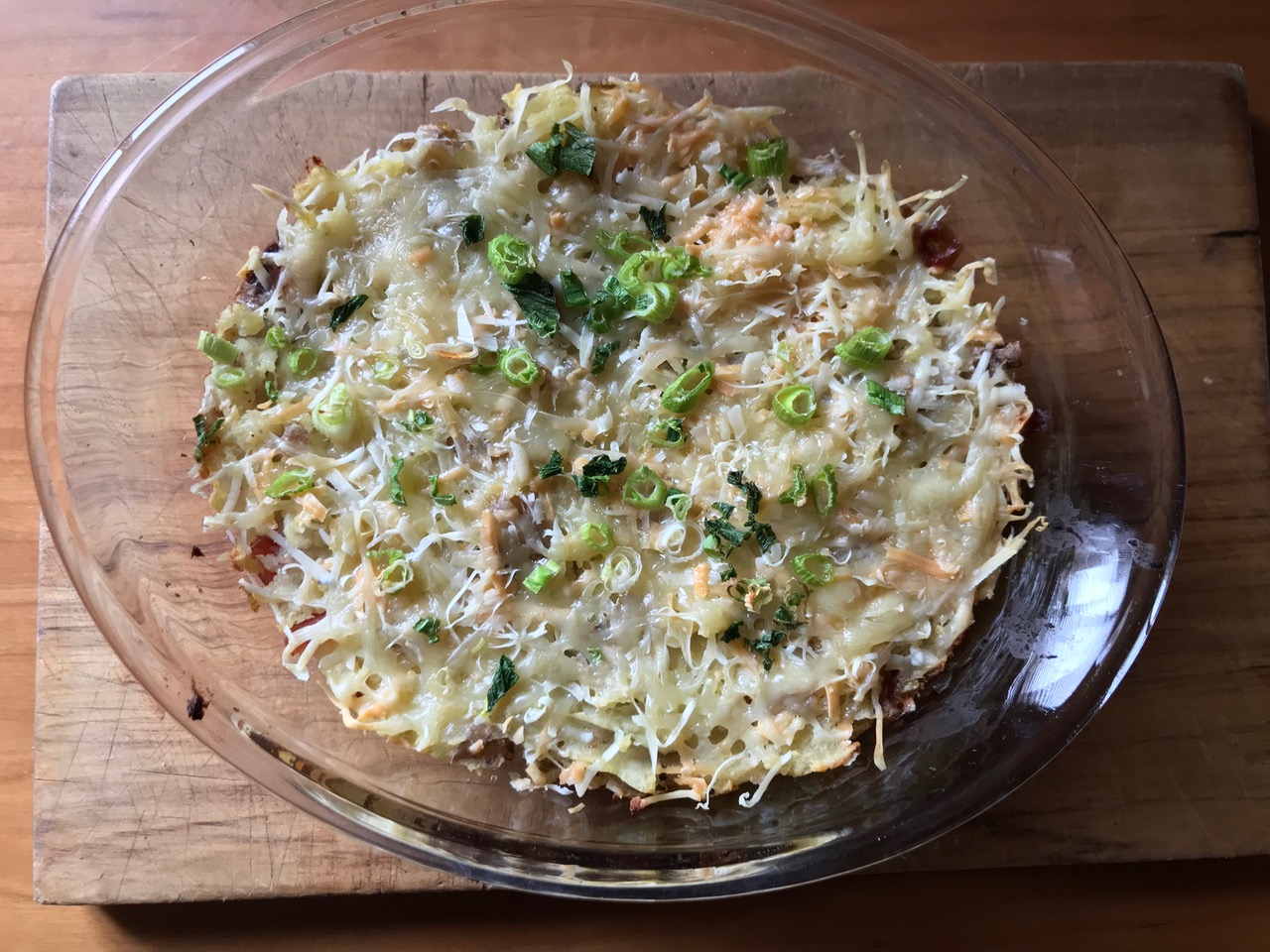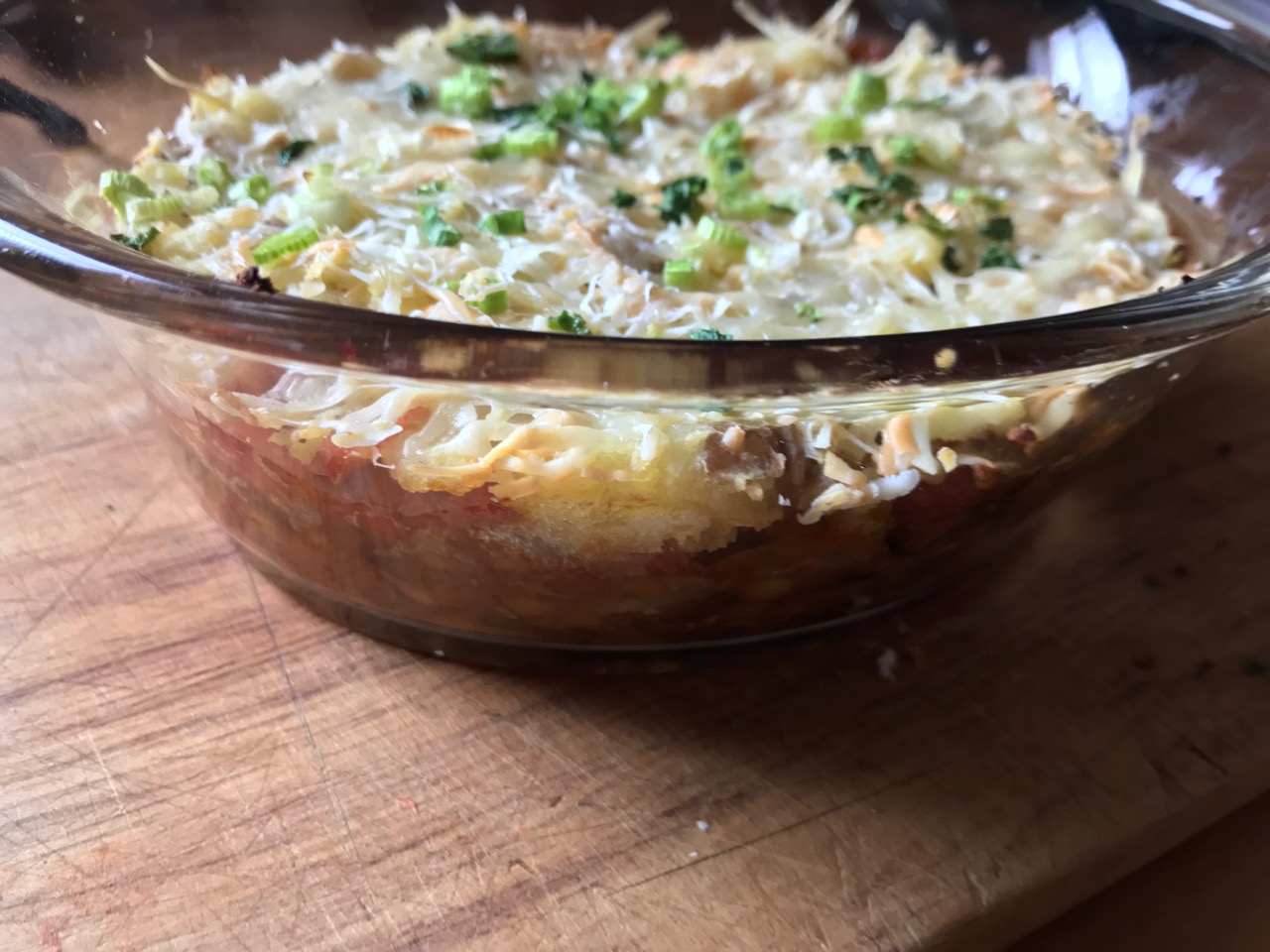 Makes two good sized portions!
Ingredients:
1 cup of leftover lentils
1 cup of leftover beans
some leftover meat, optional (I had one and a half Chinese sausages left?), diced small
1 cup of boiled and mashed potatoes (I think it was like a 1/2 pound uncooked?)
1 cup of shredded cheese(s) (I had the end of a Jarslberg, a nub of aged Gouda, some Parmesan)
1 (or 2!) green onions, diced
Preheat your oven to 350.
Take your leftover lentils and beans out of the fridge (don't even heat them up!). Season and mix together. Separate into two small baking dishes. Sprinkle on the meat.
Boil your potatoes. I had the small mini ones that are easy to smash. Probably 12 of them. You might get away with one big Idaho potato, or two small ones.. Boil until soft. Mine took 15 minutes. Drain and mash with a fork. Season, mix, mash, repeat. I left my skin on. I am not afraid of skin..
Spread half of the potato mixture on top of each one, fully covering. Sprinkle on cheese and green onions.
Bake for 15 or 20 minutes, until the cheese is melted and the insides start to bubble.
Feel free to save one for later. Leftovers. Yum.
Oh, Happy New Year!