I had a visitor who bought this giant thing of lemonade and left it in my fridge.. Lemonade that is basically made of sugar (I mean, is there any lemon juice in this thing? who drinks this?)
I tried to drink some dripped in water for a little flavor, but really that takes forever to go through..
But you know what works well?
Soaking chicken thighs in it for a bit, then sautéing the chicken up in a bit more to cook with. It keeps them really moist without adding too much sweetness..
Also a great way to get rid of lots of lemonade.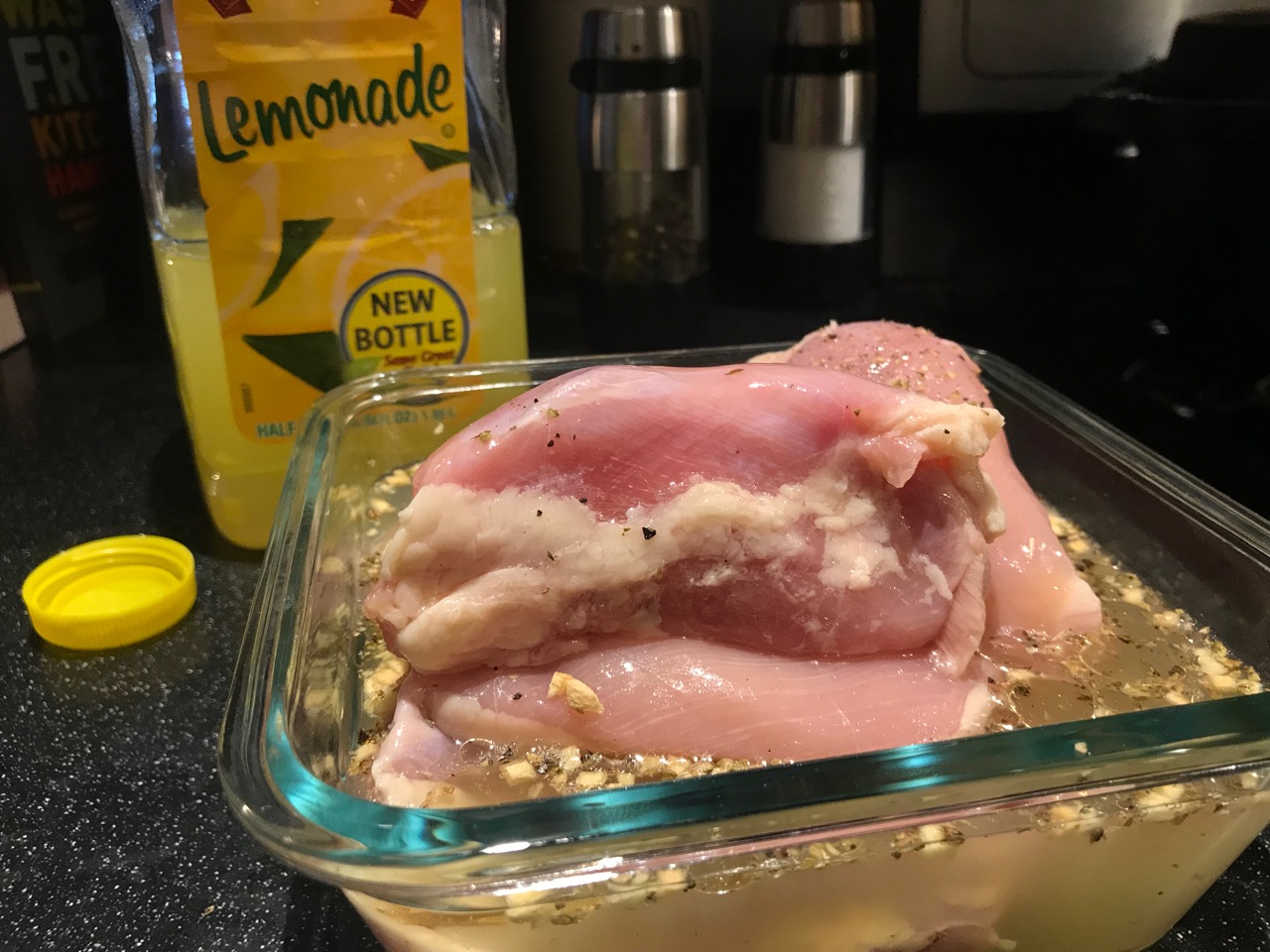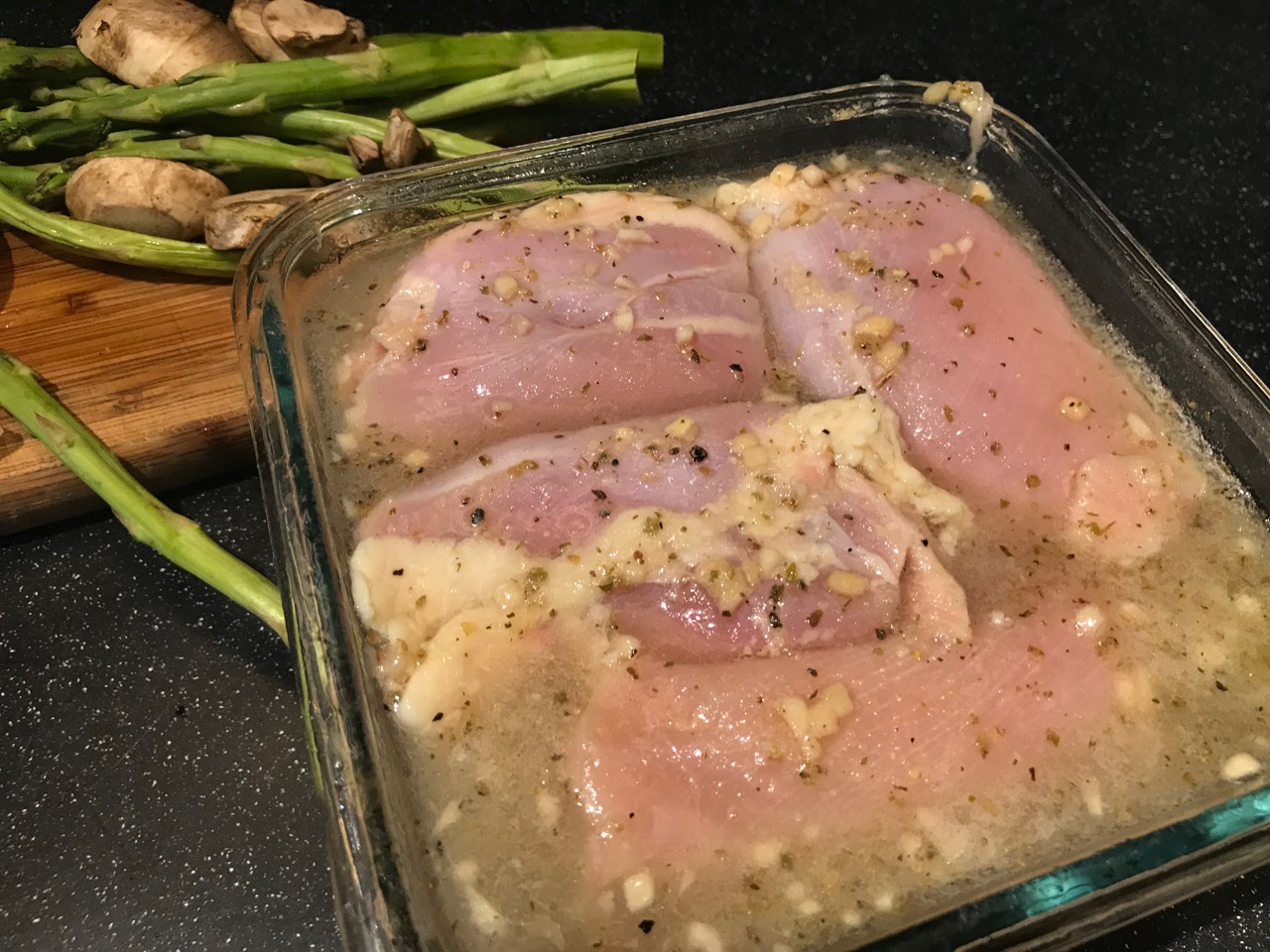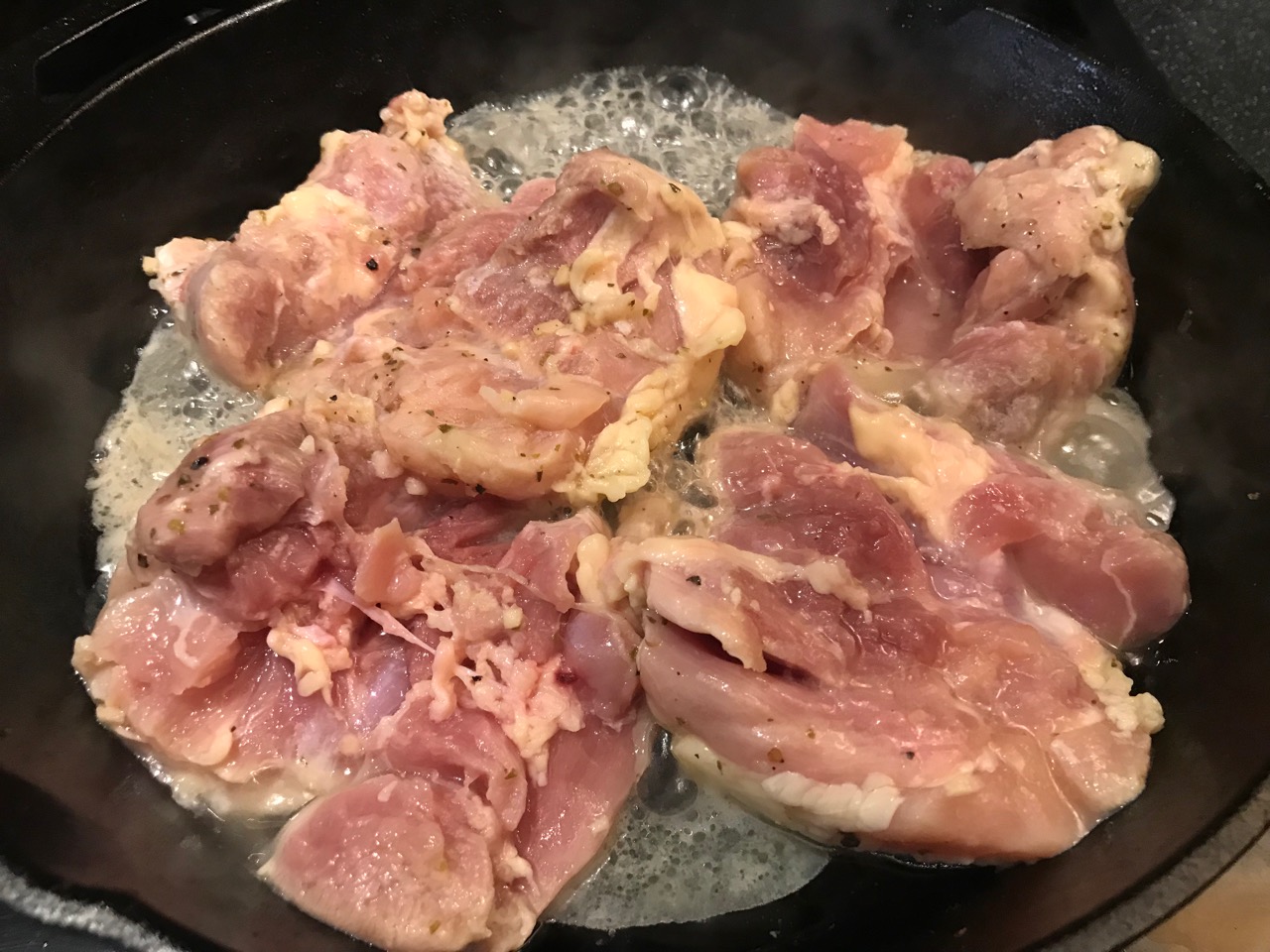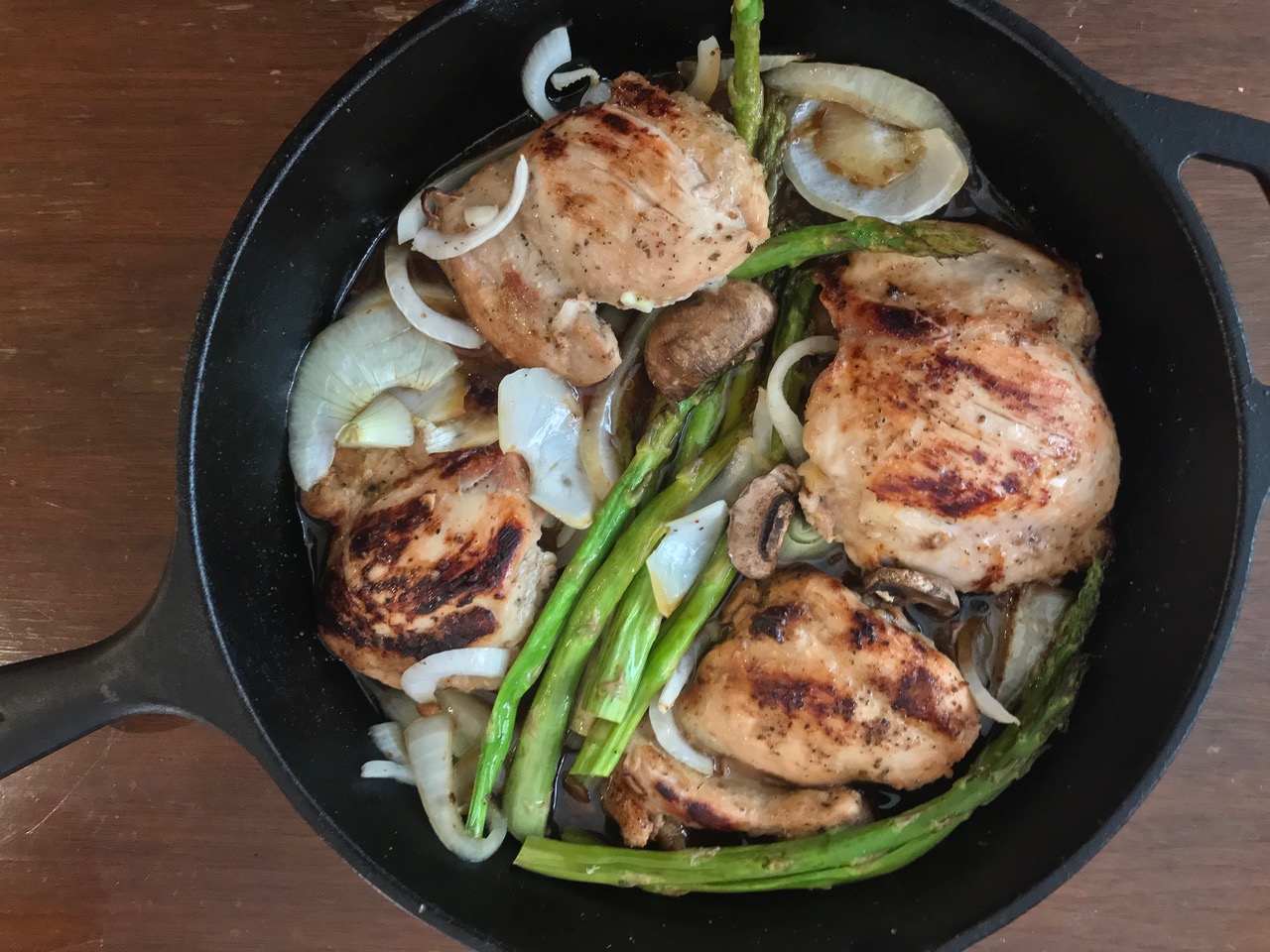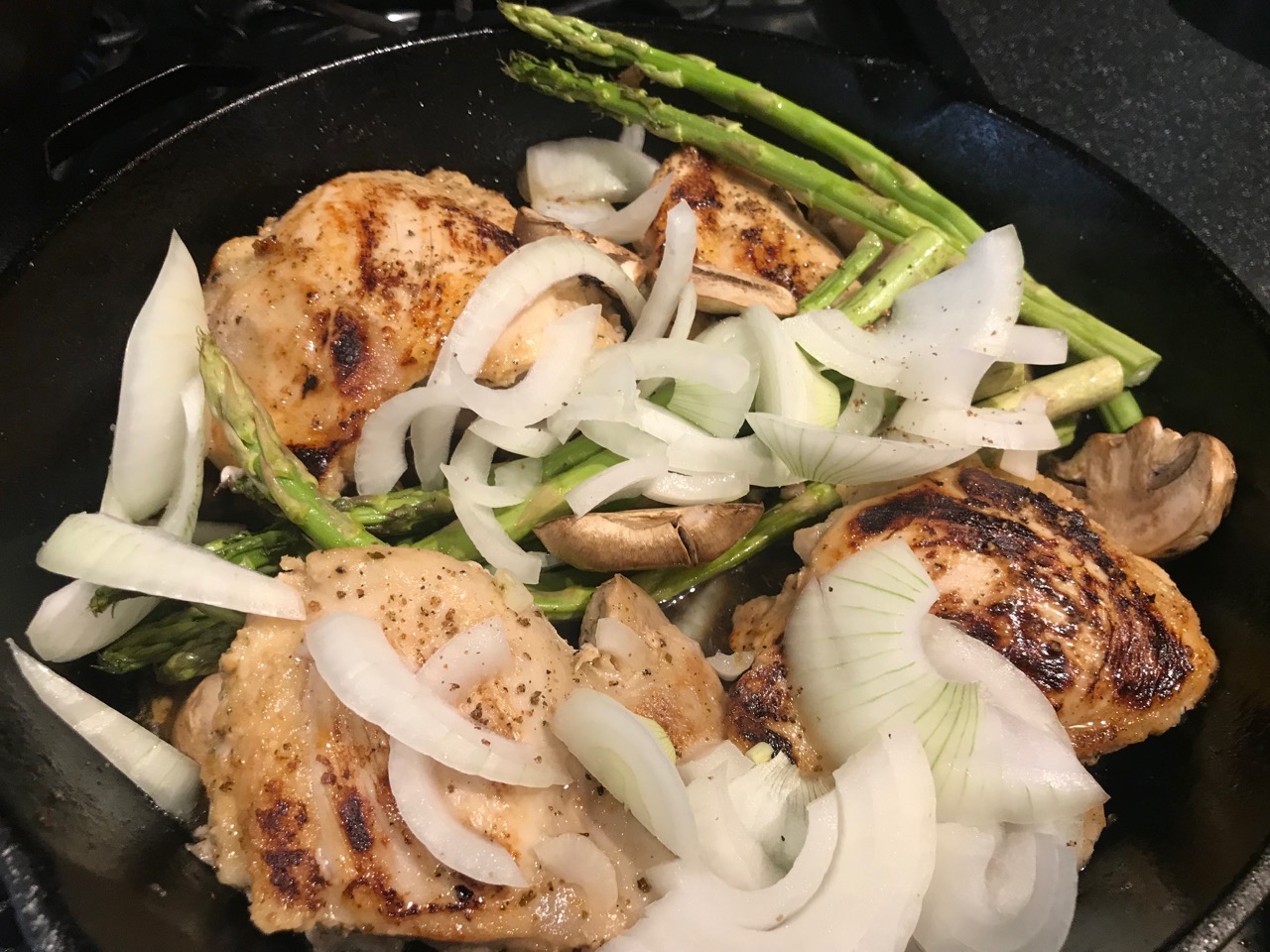 Ingredients:
4 large chicken thighs
1 cup of lemonade + 1/2 more cup of lemonade
1/4 cup olive oil + a splash more of oil
1 garlic cloves, diced
asparagus, sliced onions & mushrooms, etc.
Soak the chicken thighs in 1 cup of lemonade, 1/4 cup of olive oil, and the diced garlic. Season with salt and pepper! (you could use lemon pepper)
Let it sit in the fridge for a few hours..
In a medium hot pan, heat up a splash of olive oil and then drop in the chicken thighs, lifting them out of the marinade. You will get a little in the pan, but you don't want to dump it all in. Just shake off each thigh as you drop it in the hot pan. Discard the rest of the marinade. Brown up both sides by cooking them for 5-7 minutes on each side.
Then add the veggies to the pot, season everything with salt and pepper, add in a 1/2 cup of lemonade, and cover. Turn the heat down to low. You want the lemonade to be a low simmer and the steam to cook the chicken and the veggies through for about 15-20 minutes. If you need more liquid, add a little more lemonade or some water.
Then you can eat it!
And with that sauce.. so good.