My favorite thing to do in the fall is drop a bunch of crabs on the backyard table and pick through them with friends..
Alas, there are always a dozen left over at the end of it all.. Always.
So, I get to pick through the remaining ones day after. And I get this giant pile of crab meat to eat. All. By. Myself.
Can you get sick of crab meat? hmmm.
This time, mix with pasta and lemon and oil and arugula and veggies and mint, and I swear this just tastes like butter.
I ate it the day after for three meals. Breakfast. Lunch. And Dinner.
You don't know me, but that is rare.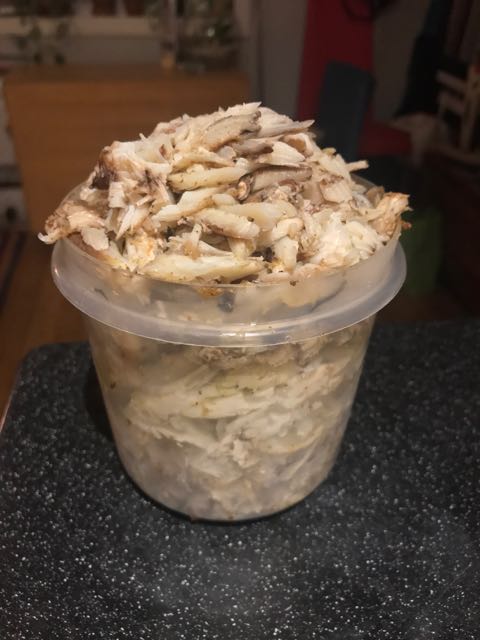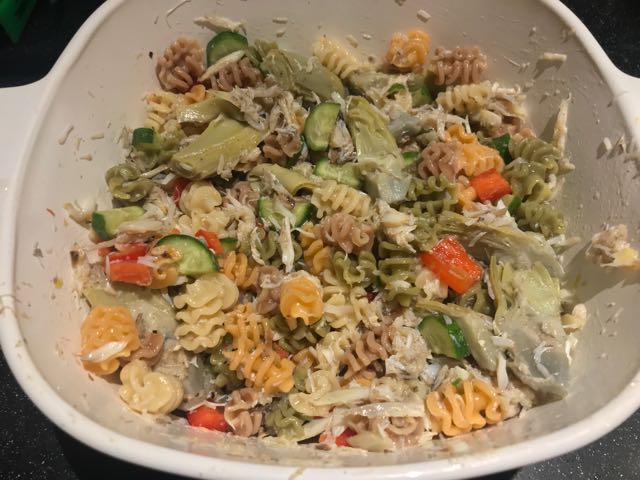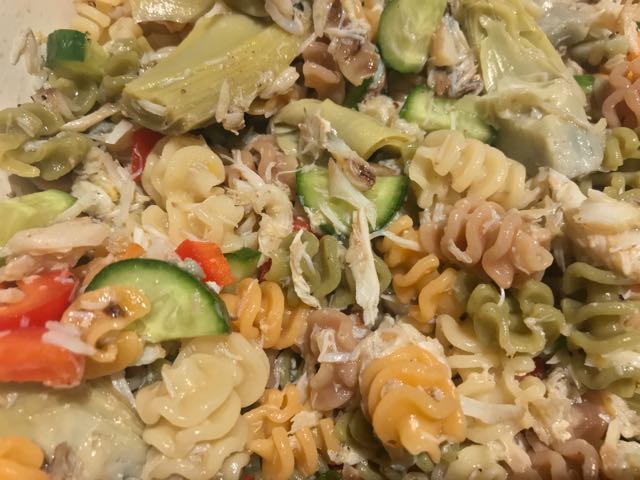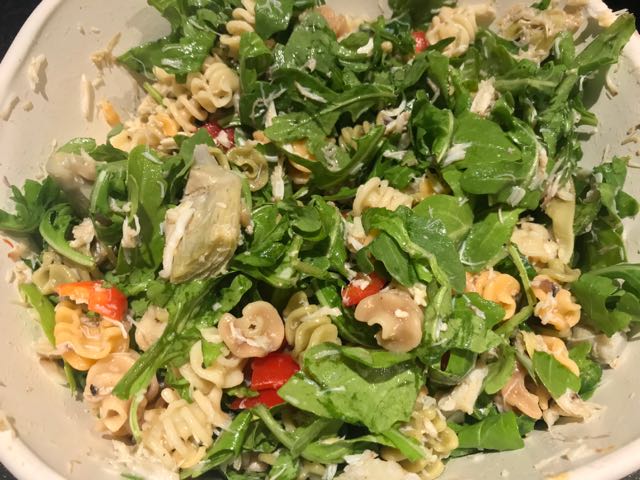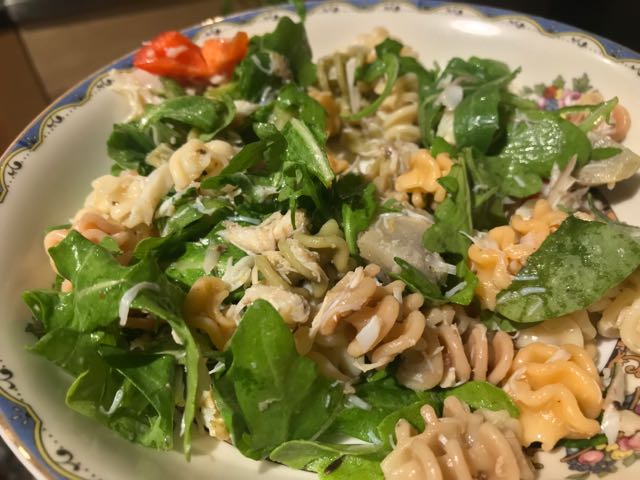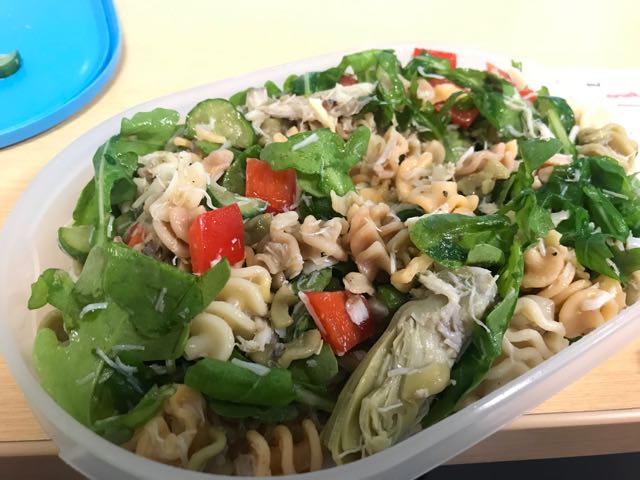 Ingredients:
6 ounces pasta, any shape you want but I used these cute small multi-colored ones
½ bell pepper, chopped
2 small Persian cucumbers, chopped small
½ cup artichokes (mine were frozen and I dropped them in the pasta in the last minute)
½ pound crab meat, picked through
1 lemon, zest and juice (2 tbsp?)
2 tbsp olive oil
3 cups of arugula (or just a couple of large handfuls)
a large handful of mint
First you cook the pasta. On the less cooked side. Drain it and rinse it with cool water to cool it down really fast. I dropped my artichokes in the last minute of cooking because they were in a frozen bag, but marinated ones would be really good in this too..
Chop up the veggies- you want like 1-2 cups of veggies total I think. Add the veggies and crab to the pasta.
Zest and juice the lemon, then whisk in the oil, add salt and pepper, until is tasty and emulsified. Should look kind of creamy. Stir it into the pasta mix.
Stir it up really well, add more salt and pepper to taste, and let the crab and the dressing mix in really well and coat the pasta. Then fold in the arugula and mint.
Remarkable. Buttery.
I might eat it again for lunch tomorrow..
So I guess that makes about 4 nice sized servings..
Go. Have a Crab Picking Party!