Talk about a pantry soup.
Add whatever you want to it. With some mustard and lemon, this feels like a real recipe. Tangy and warm and full of spring, invigorating, but so easy when you are frazzled and exhausted for no reason..
And that vegetable stock. I made it by simmering some vegetable ends and onion peels in a pot for a bit. All those leftovers you have been storing in the back of the freezer..
Time to clean out the freezer.
What else are you doing right now?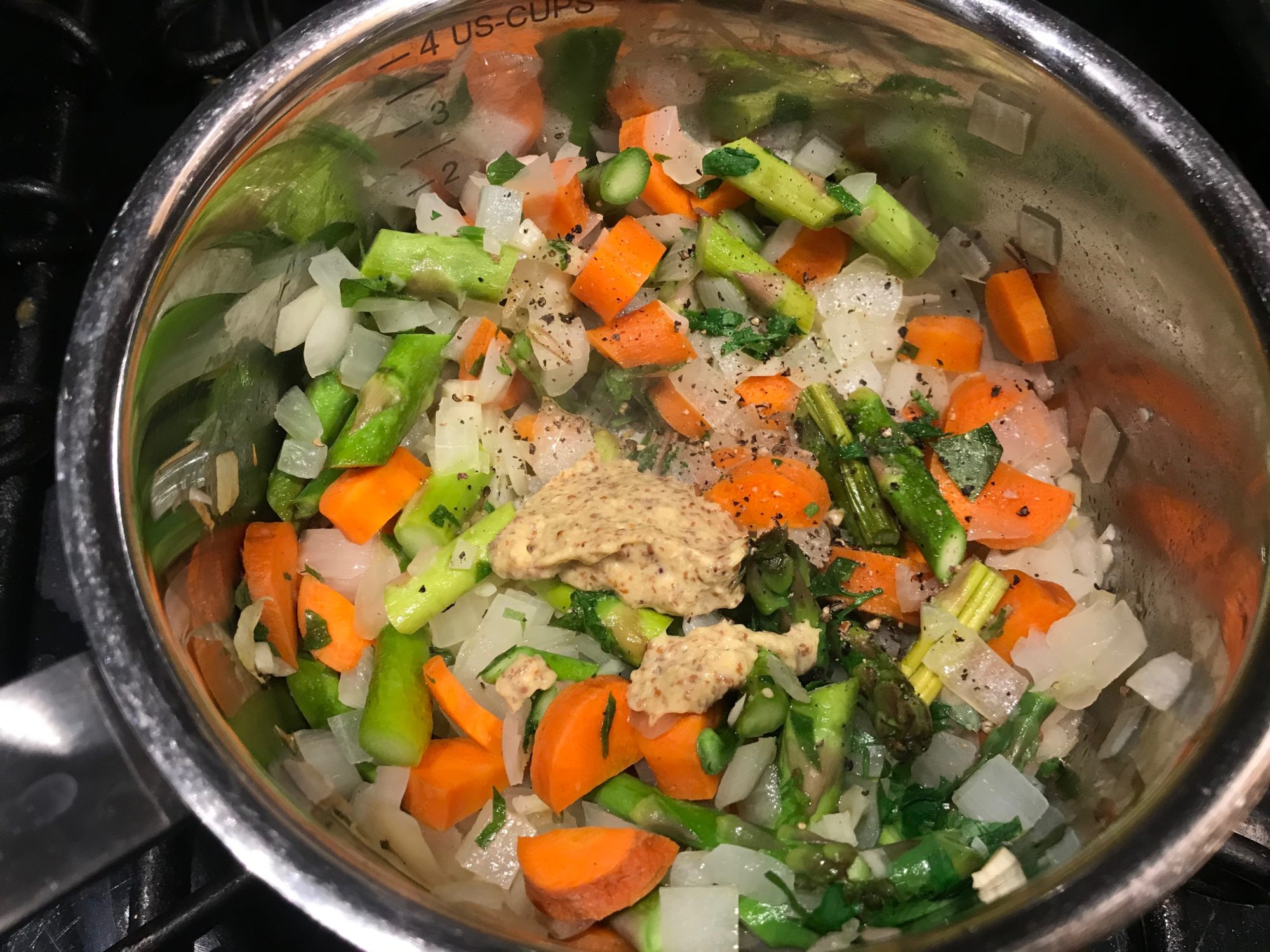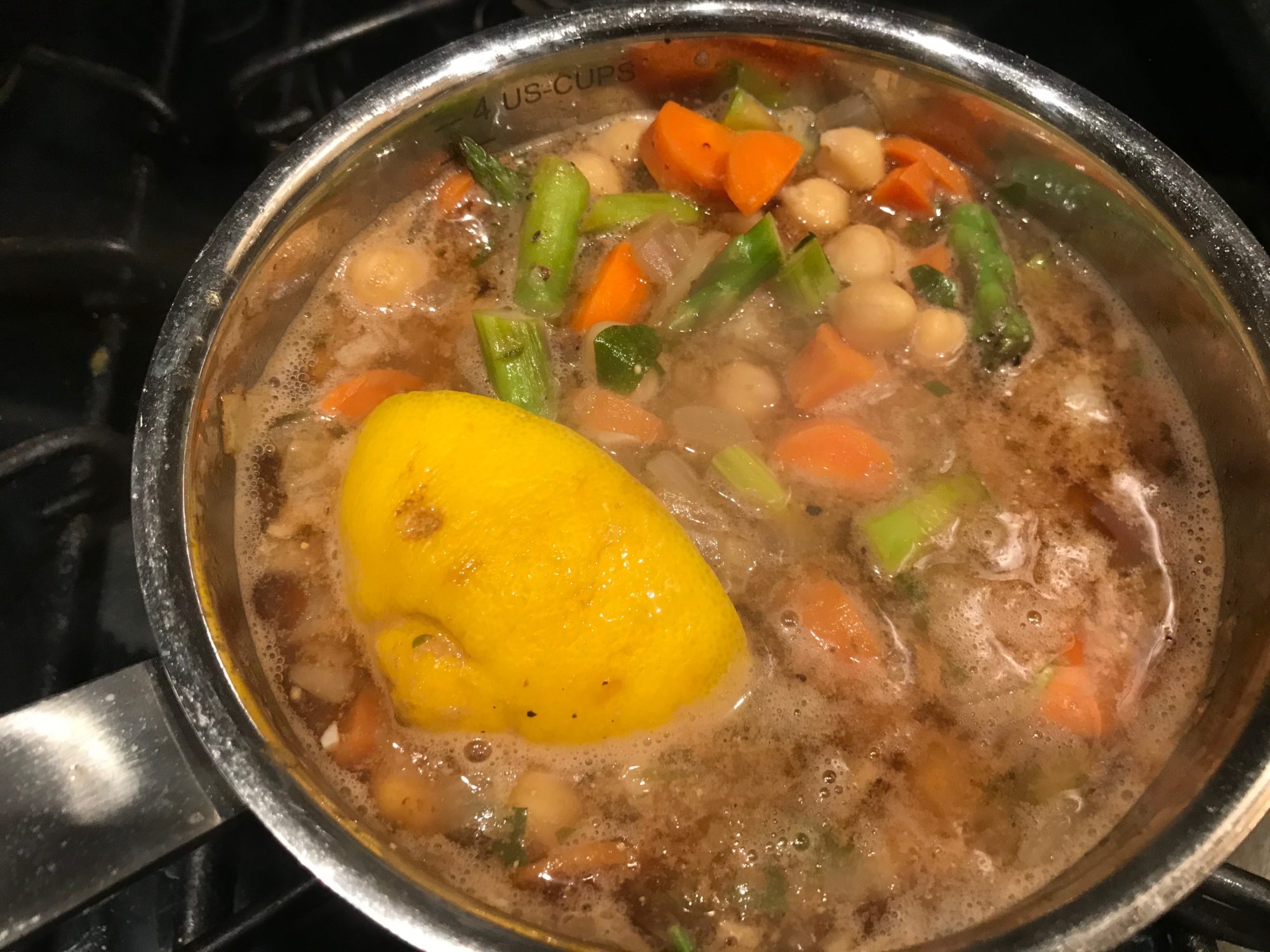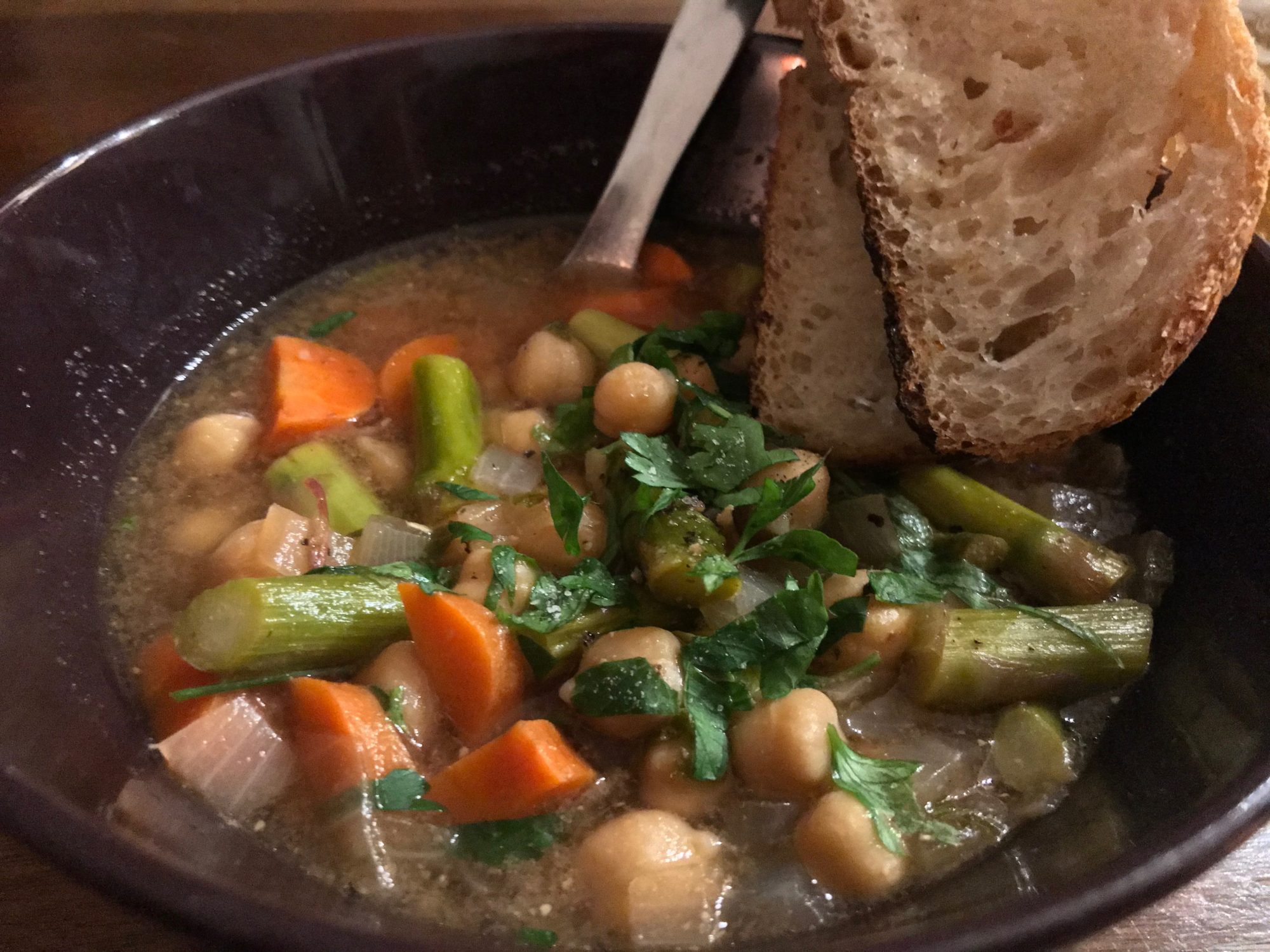 Ingredients:
splash of oil
1 carrot, chopped
¼ large onion, chopped
5 asparagus stems, large chop
2 garlic cloves, diced
1 can chickpeas, drained and rinsed
1 spoonful of good dijon mustard
2 cups vegetable stock (homemade from all the weird vegetable ends you are hoarding in the back of the freezer, hopefully)
1 lemon, halved
herbs
In a medium hot pot, heat up the oil and sweat through the carrot, onion, asparagus, and garlic for 5-10 minutes until cooked through.
Plop in the mustard, chickpeas, vegetable stock, and the juice of half a lemon (drop in the whole thing) and bring to a boil, down to a simmer. Cook for a little to combine, 5-10 minutes or so.
Season really well.
Plate it, then finish it off with more lemon. And fresh herbs.
Oh, and sourdough (and wine).