I mean, I just really wanted sushi.
I had the craving..
And I had some asparagus that I needed to cook up.
Add in a few seasonings, like lemon and sesame oil, and you have this amazingly refreshing sushi.
Oh, and halfway through, I found a small can of salmon pâté from France, and started to add some to the remaining rolls..
It got a little weird.
But, good weird.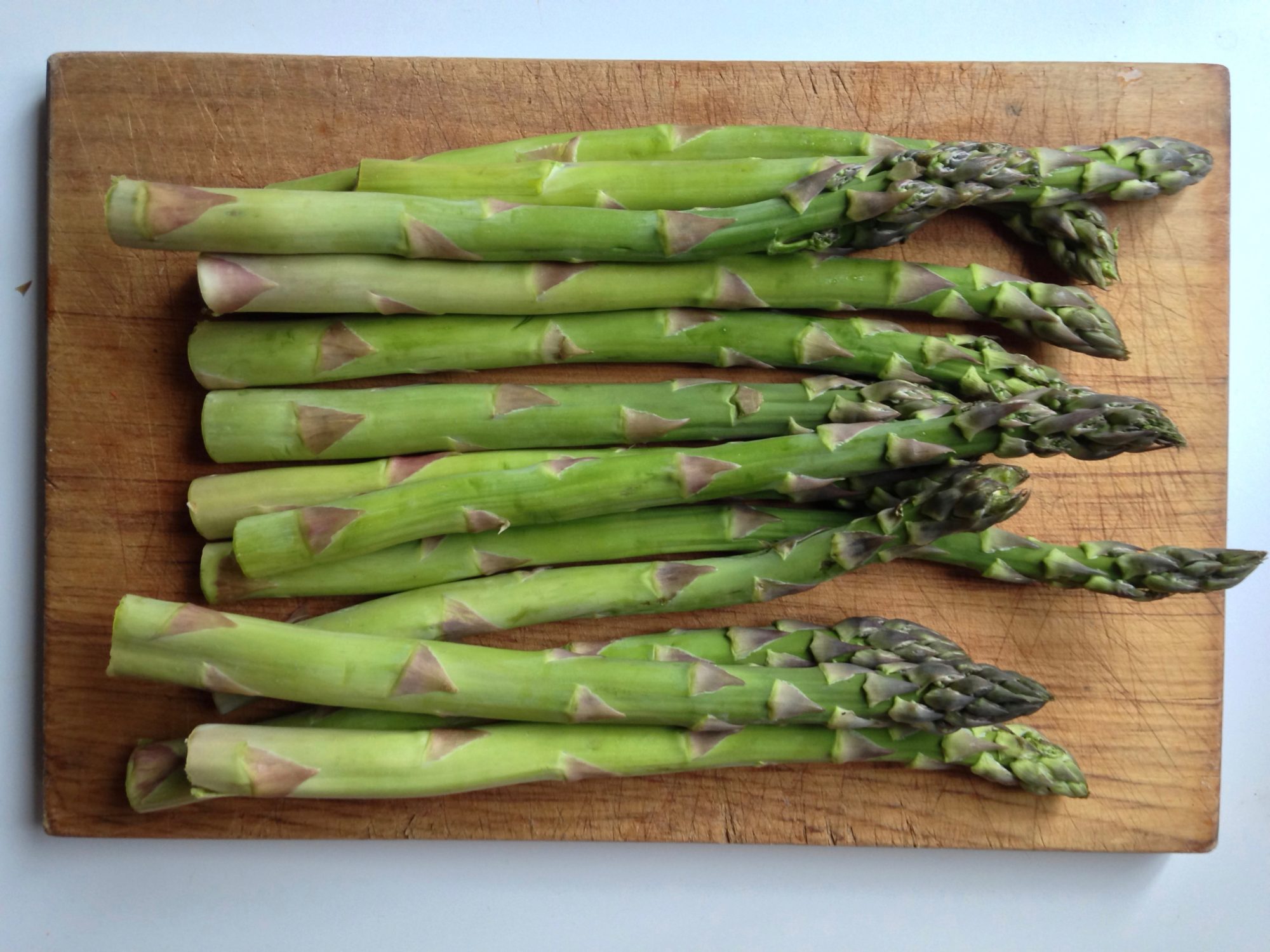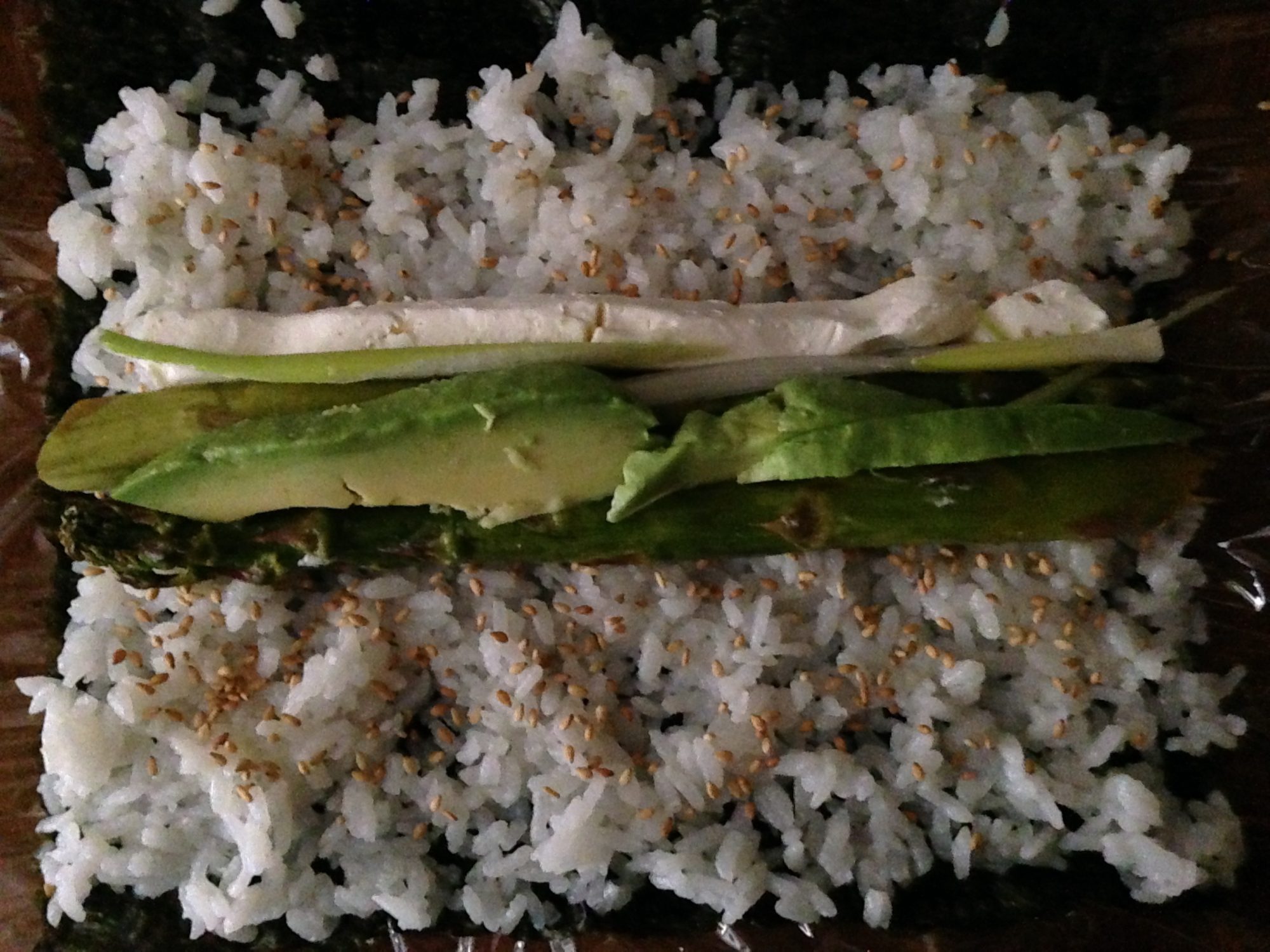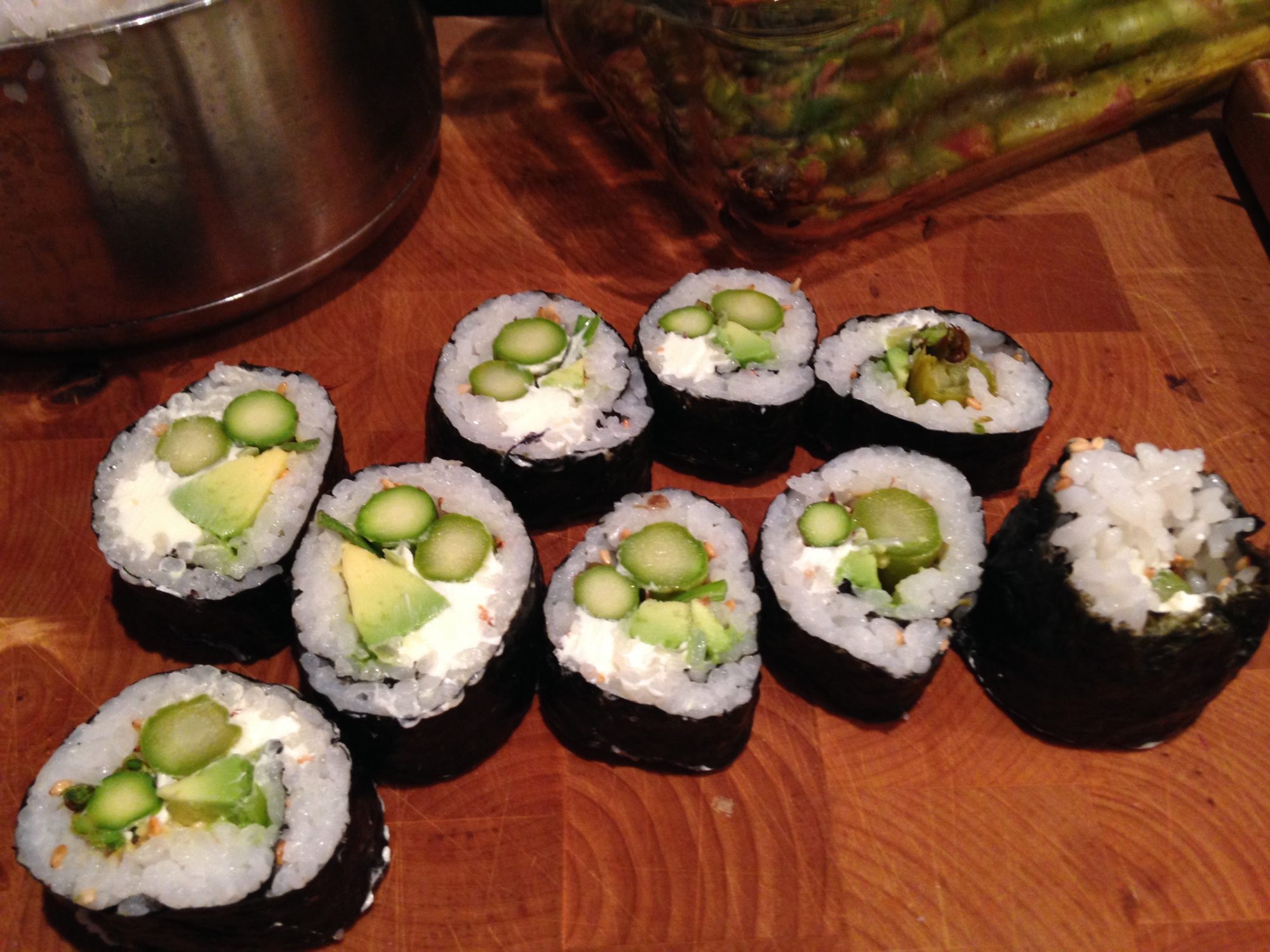 Ingredients:
4 cups sushi rice, cooked and cooled
1/4 cup rice wine vinegar
5 nori sheets
sesame seeds
4 oz cream cheese, cut into strips
1/2 avocado, cut into strips
1 large scallion, cut into small long strips
a dozen or so very large asparagus spears (or more smaller ones)
sprinkle of sesame oil
juice of 1/2 lemon
soy sauce (for dipping)
Season the asparagus, sprinkle with sesame oil, and lemon juice. Roast for 20 minutes in a 400 degree oven, until fork tender.
Mix the rice wine vinegar into the cooled, cooked sushi rice. On the non-glossy side of the nori sheet, spread a think layer of rice on most of it, leaving a bit at one end. Sprinkle with sesame seeds, and in the center, layer in 2-3 asparagus spears, a strip of cream cheese, a scallion strip, some avocado, maybe a little salmon spread (optional)?
And roll it up, sushi style.
I don't have a bamboo roller, so I used a sheet of plastic wrap under the nori sheet to roll them up really tight.
You can even reverse roll it (with the rice on the outside).
Then cut them into 8 pieces, by halving and then halving and halving again. If you wet the knife, it cuts cleanly.
I am definitely eating the rest for lunch tomorrow.. They travel easy.
And this makes quite a lot.
So weird.