I got collards in the farm share.. A lot of them.
And it is Spring!
Lamb has this amazing gamey taste that reminds me of Spring.
And mixed with quinoa, you get crunchy earthy textures..
I really love to eat these cold..
Super portable.
And great for those holiday lamb leftovers this time of year..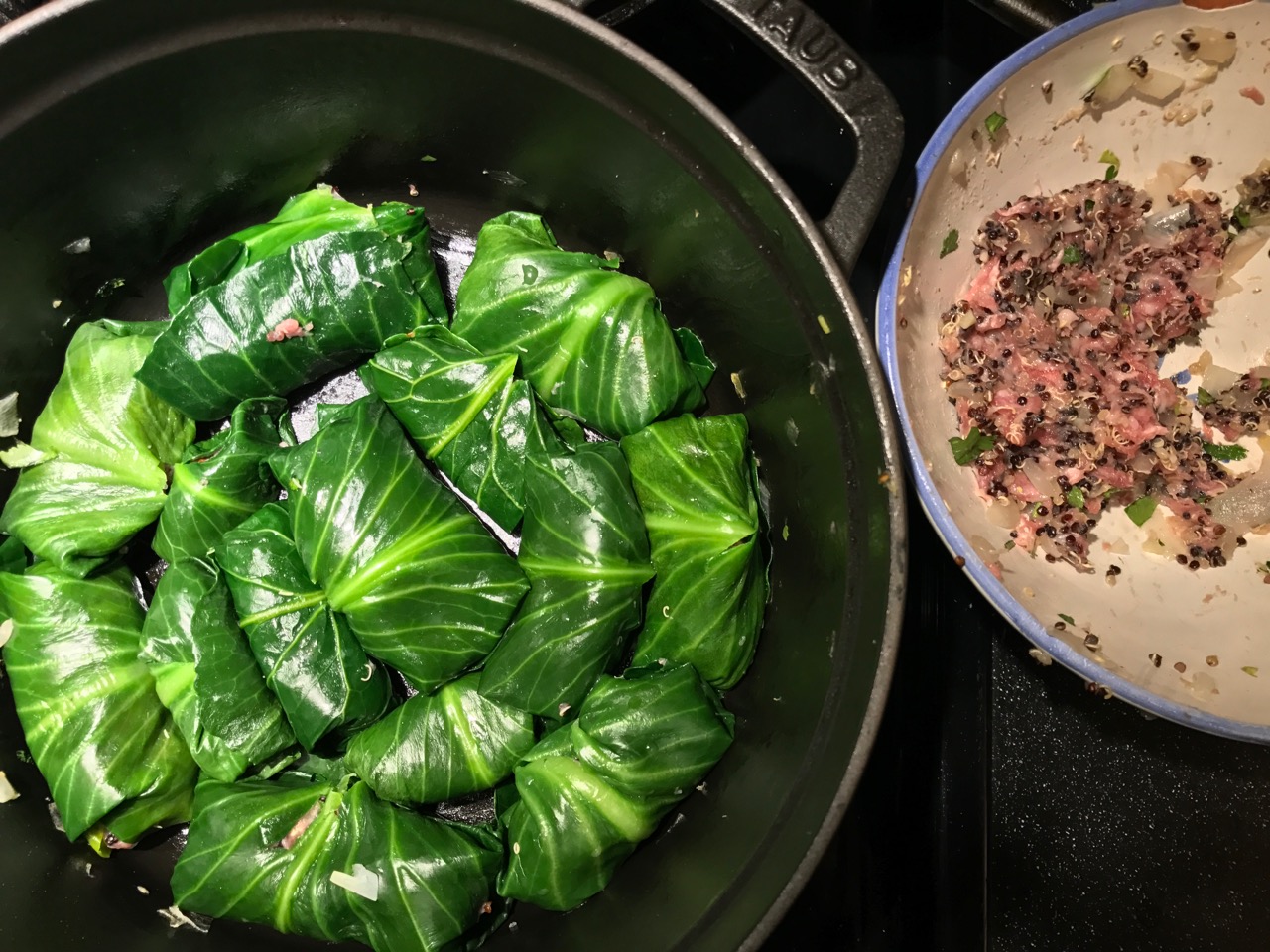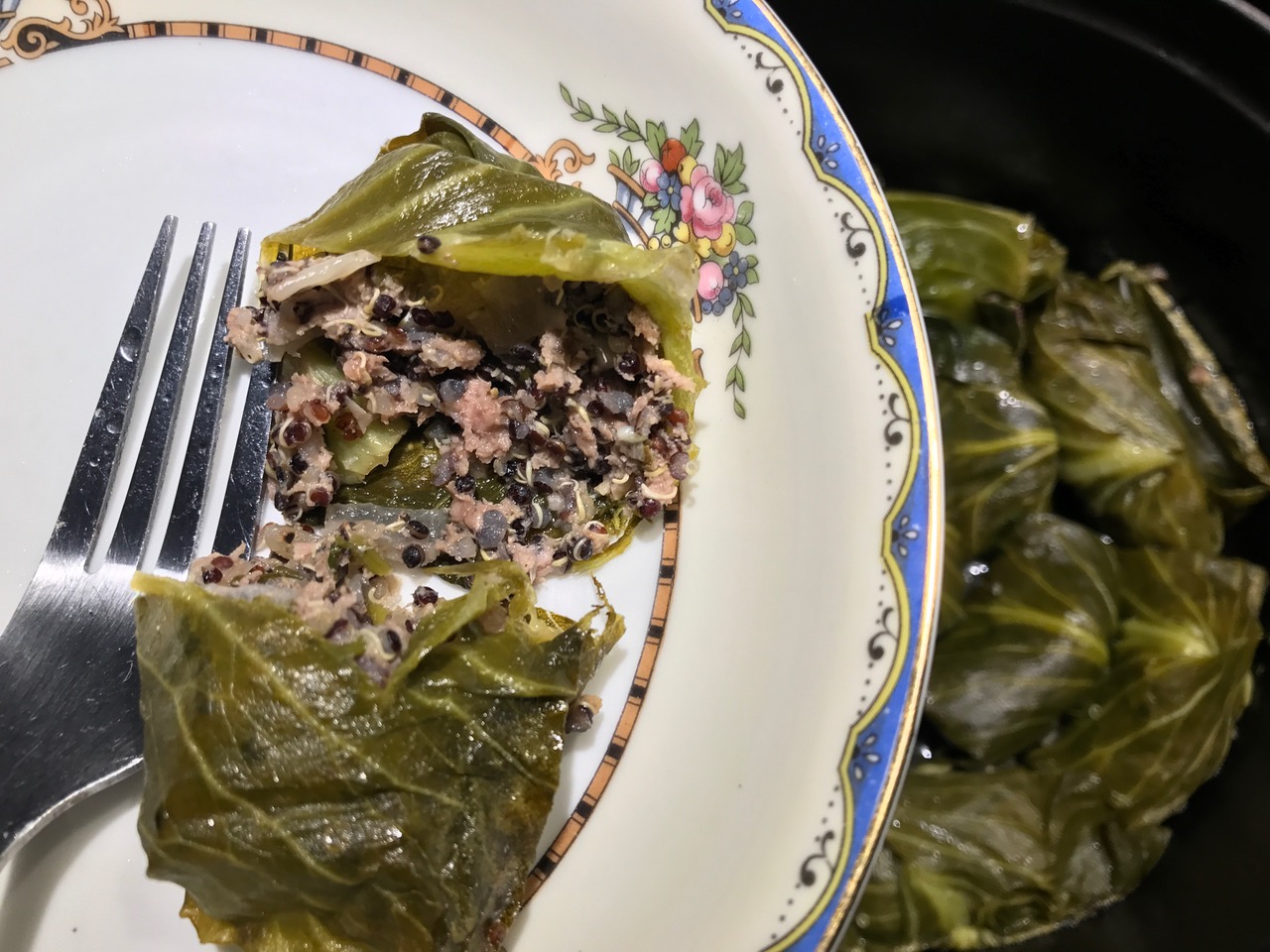 Ingredients:
collard green leaves- 12-16 leaves
1 cup cooked quinoa
1/2 pound ground lamb
1/2 onion, diced
splash of oil
1/2 cup white wine
Cook the quinoa and let it cool a bit. In a medium hot pan (or dutch oven), heat up a splash of oil, then sweat the onions for a few minutes. Season. Add to the quinoa and let it all cool down.
Mix the raw ground lamb into the onion quinoa mix. Season.
Cut the really hard stem of the collards off by making a v incision but leaving as much of the collard leaf intact. In a large pot, bring water to a boil, then add the collards and boil for 2-3 minutes until softened. You just want to blanch them.
Now, add a few spoonfuls of mix to the middle of each collard and roll it up like a burrito. (You might have some leftover to cook up in a pan later.)
Put the little rolls back in the dutch oven (or a pan with a lid), layered on the bottom, season the top of them, and add the wine. The wine should cover the rolled up collards about half way.
Cover the pan and cook in a 350 degree oven for 45 minutes, until the lamb is cooked through.
Dollop with sour cream if you have it. (I got my sour cream from my friend who gave me one of these for lunch and I just had to make a full batch afterwards.)
Always say yes when someone offers you the end of their sour cream.