I went to the islands for a holiday. 
And the food was great and the groceries were expensive.. Especially the produce and meats..
So, we made a pasta salad, and it kept the gin happy in me..
Also, I got to eat a vienna sausage for the first time since I was a kid.
Island meat..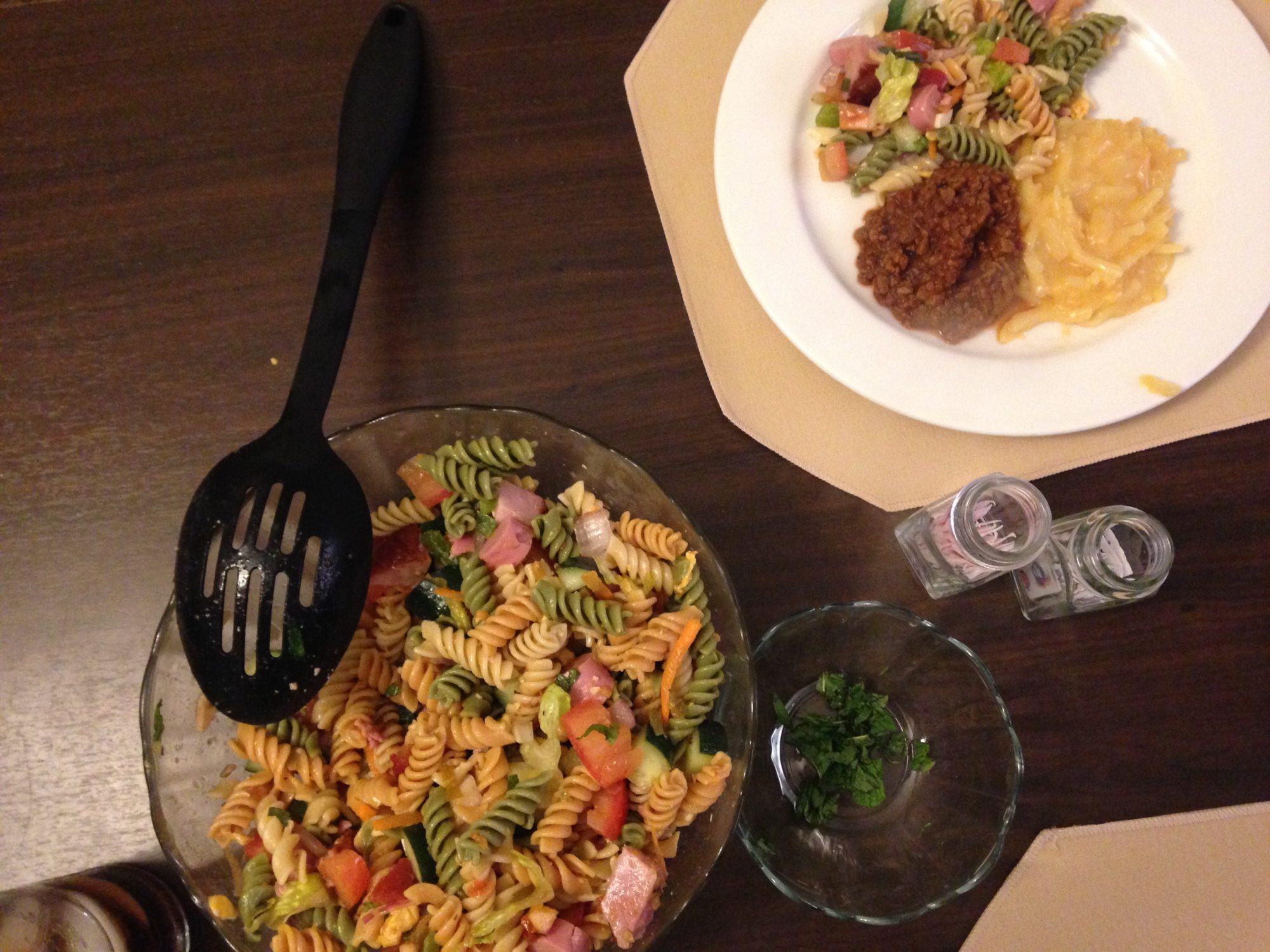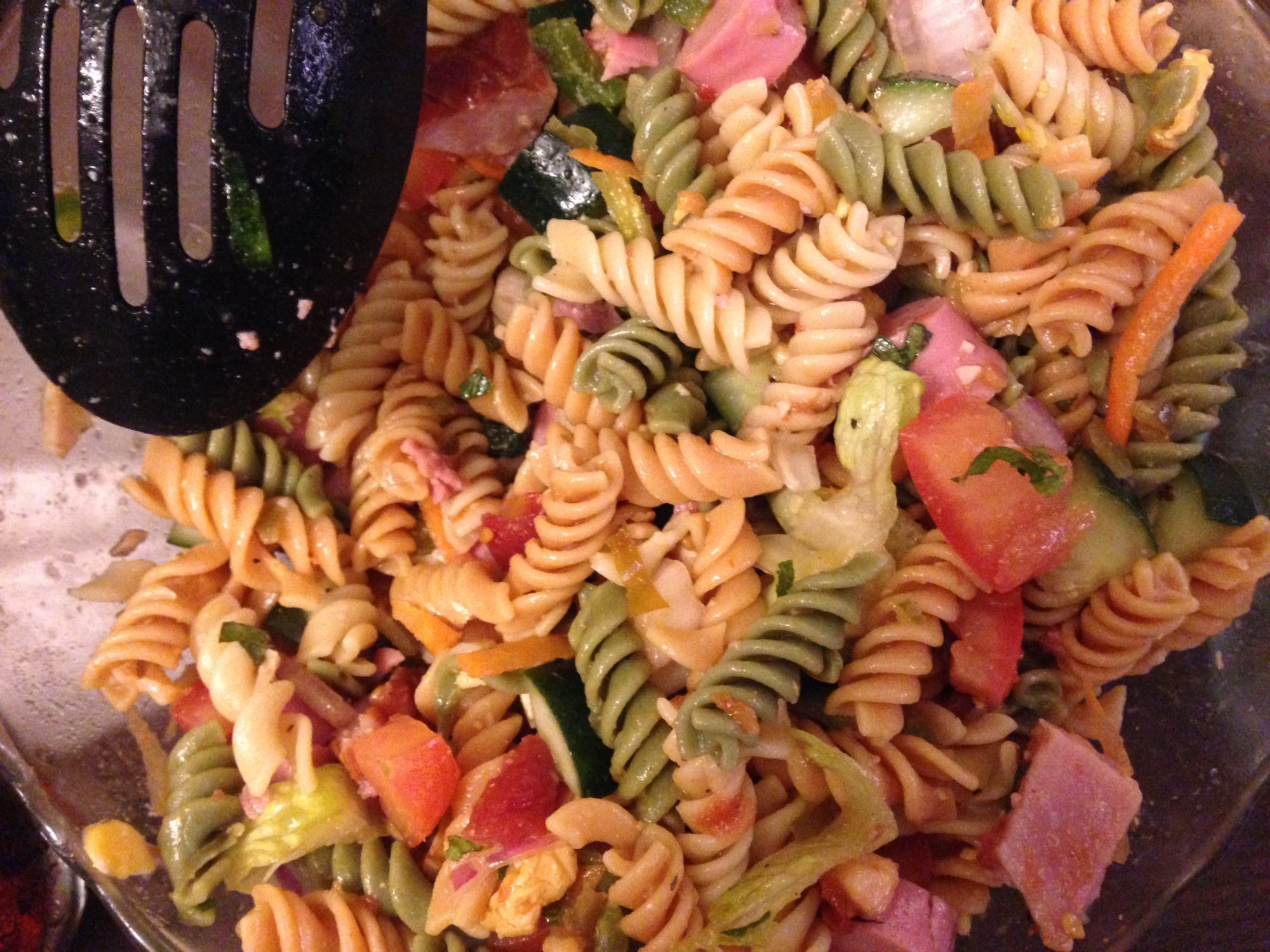 Ingredients:
1 box of pasta, cooked
1 cucumber, chopped
1 medium tomato, chopped
1 small can of vienna sausages, chopped
1 giant spoonful of salsa
about a cup of leftover chef salad (lettuce, cheese, red onion, ham)
2 tablespoons of leftover vinaigrette (from the salad if you get it on the side)
juice of 1 lime
fresh mint, chopped
salt and pepper
Cook the pasta and rinse with cold water. Fold in the cucumber, tomato, vienna sausages, and salad leftovers. In a small bowl, mix together the lime juice, vinaigrette, and salsa. Fold into the pasta salad. Season well and fold in some fresh mint.
Let it all sit in the fridge for a while.
During this time you can make the rest of your meal. And yes, that is creamed potatoes and veggie sloppy joes.
It was a weird trip..