The Internet (NY Times) told me to do this when I got tired of the tomato-chicken-stock-or-orange-juice-based slow cooker pulled pork recipes..
And my gods, I am so tired of cooking..
Not only is dinner just ready and made for you, but then you have all these glorious leftovers that you can eat for 4 or 5 meals.
Like just piled on a cracker with cheese kind of meals.
Hang in there.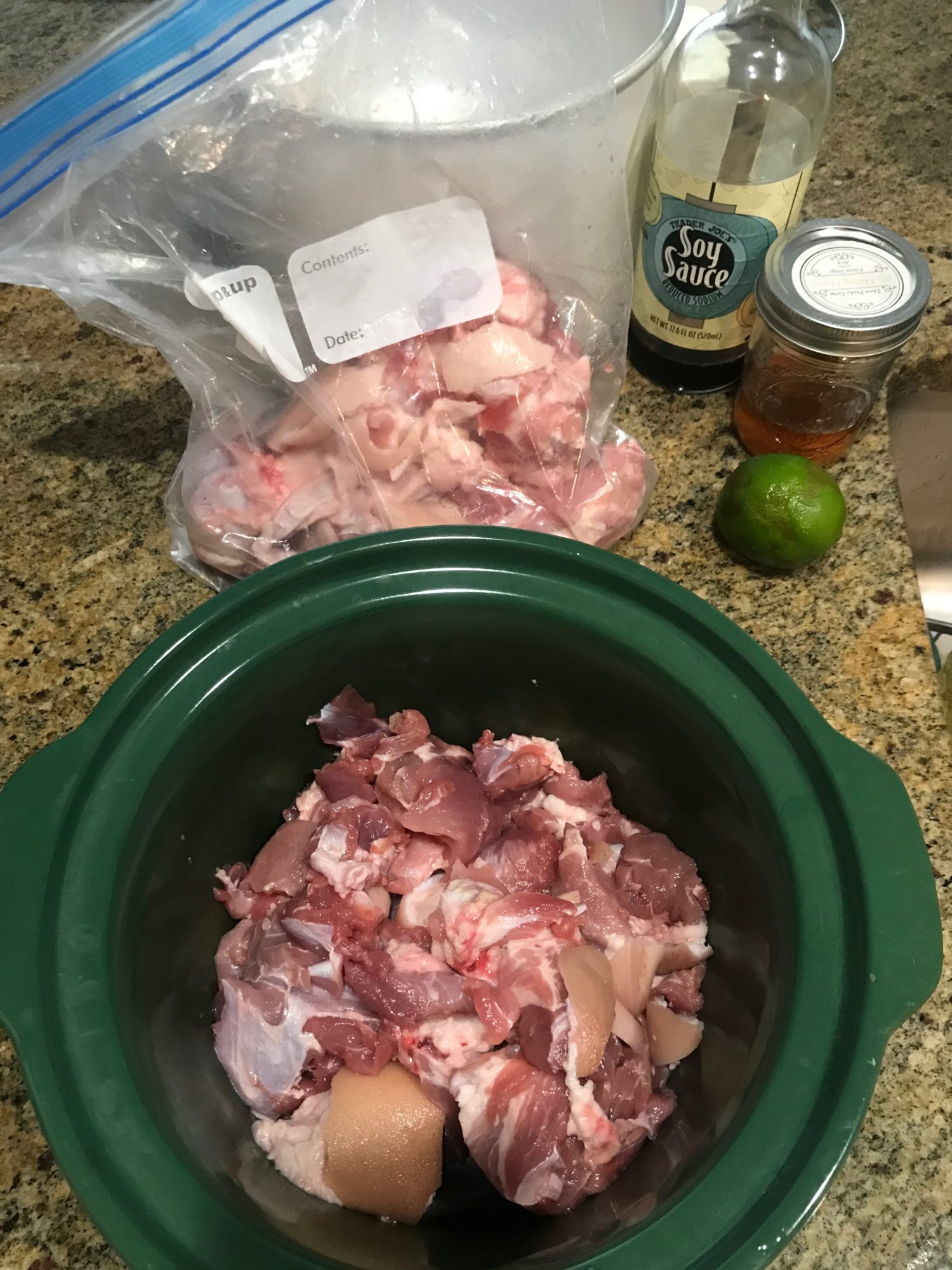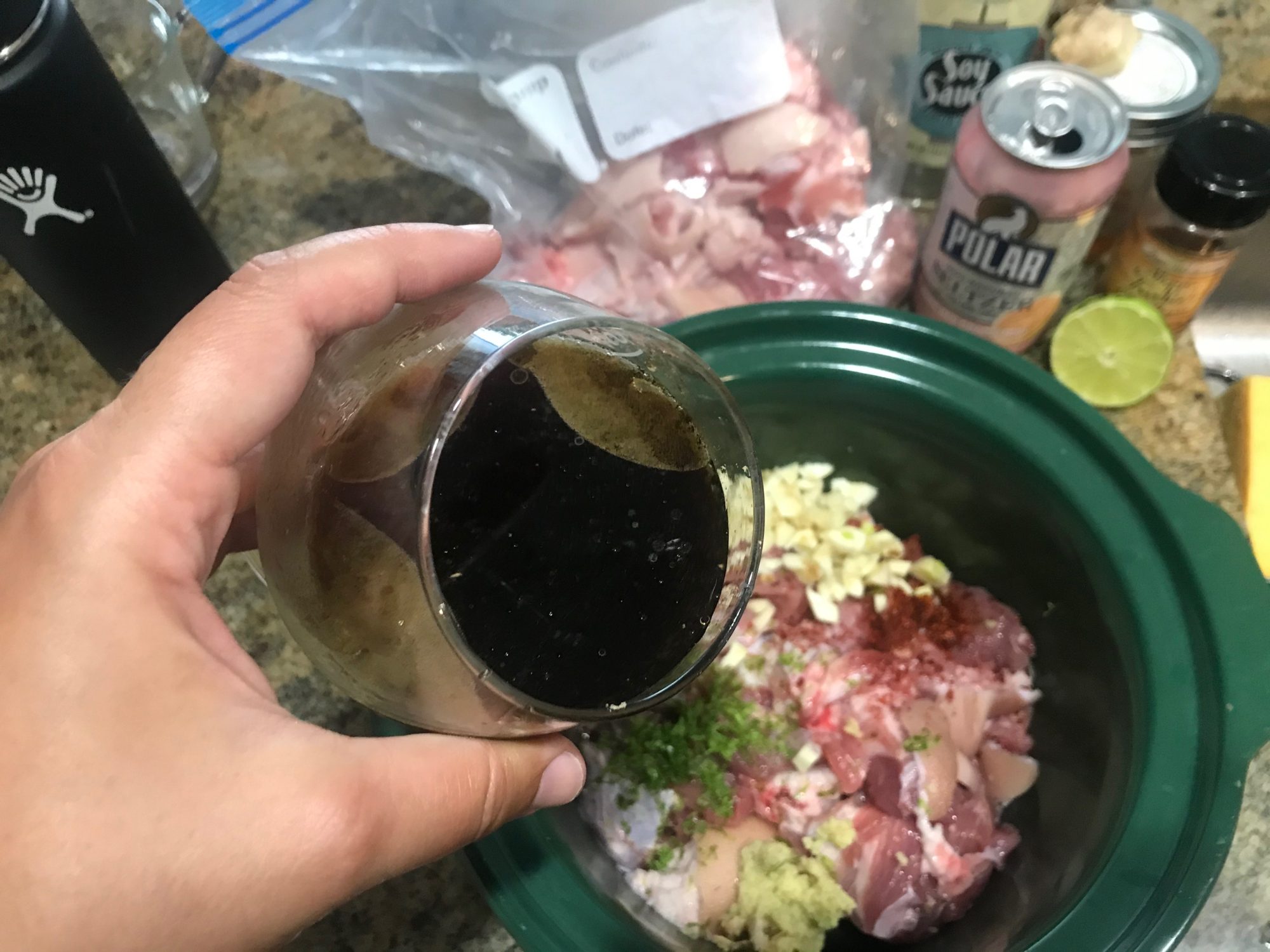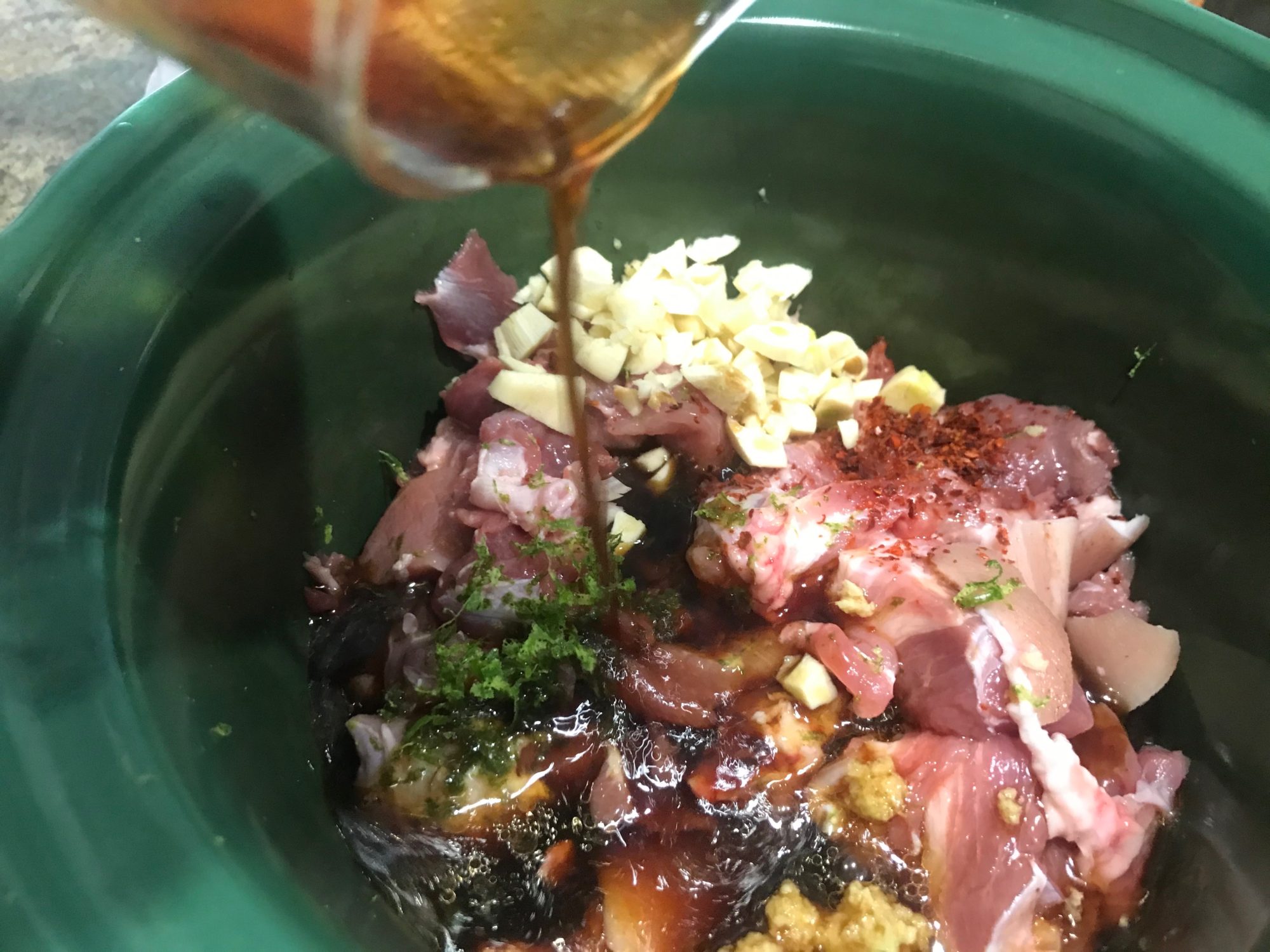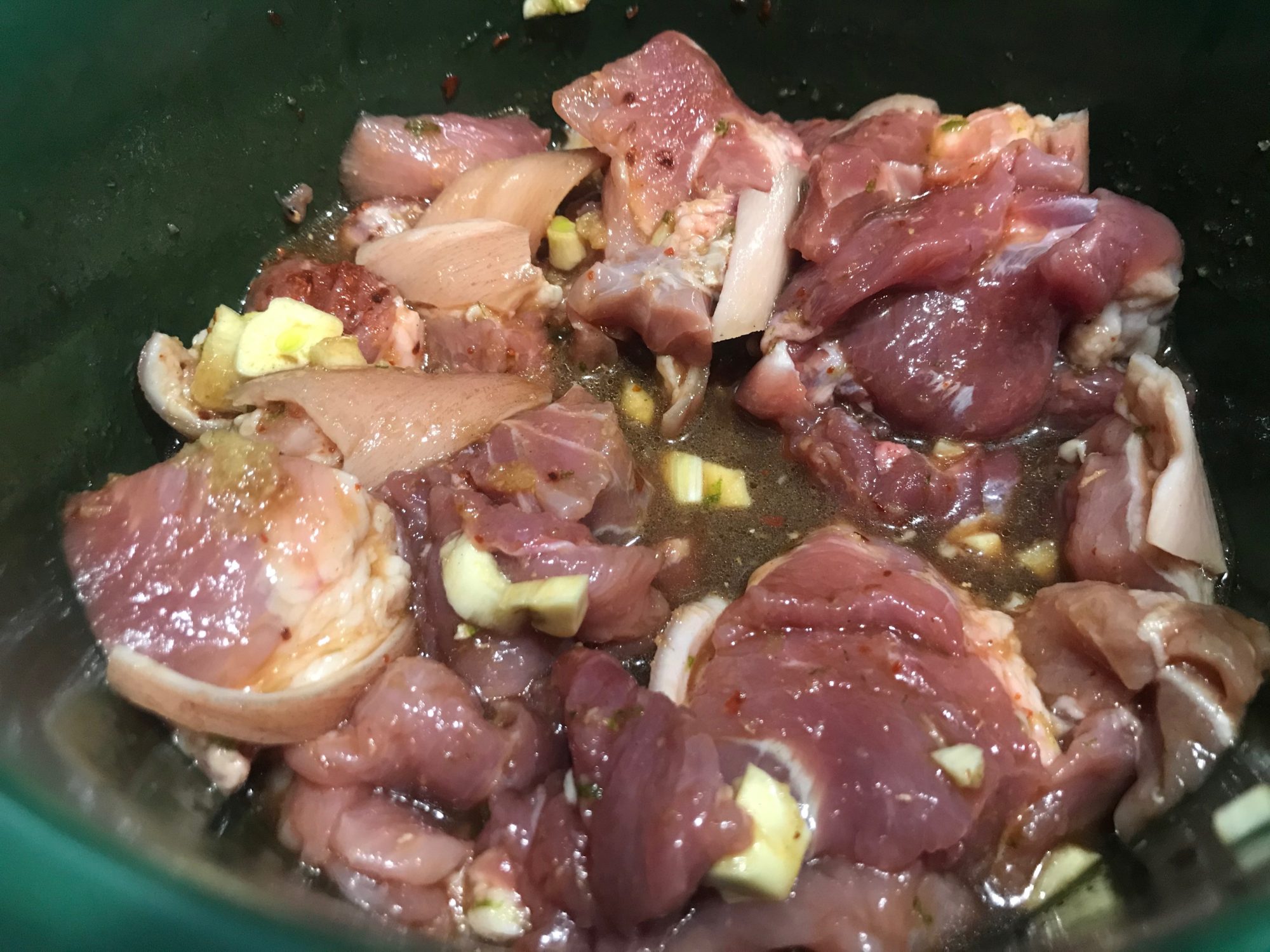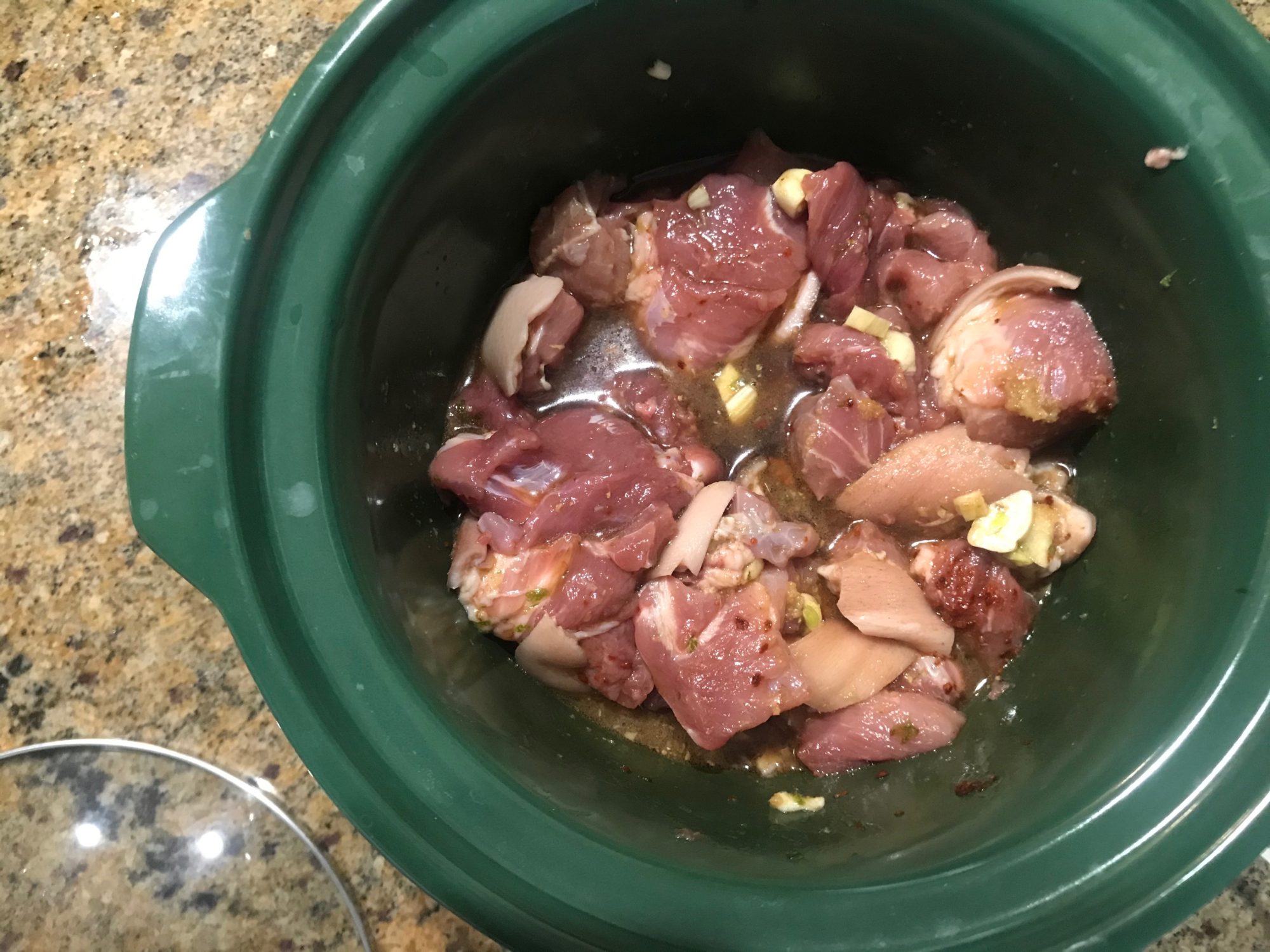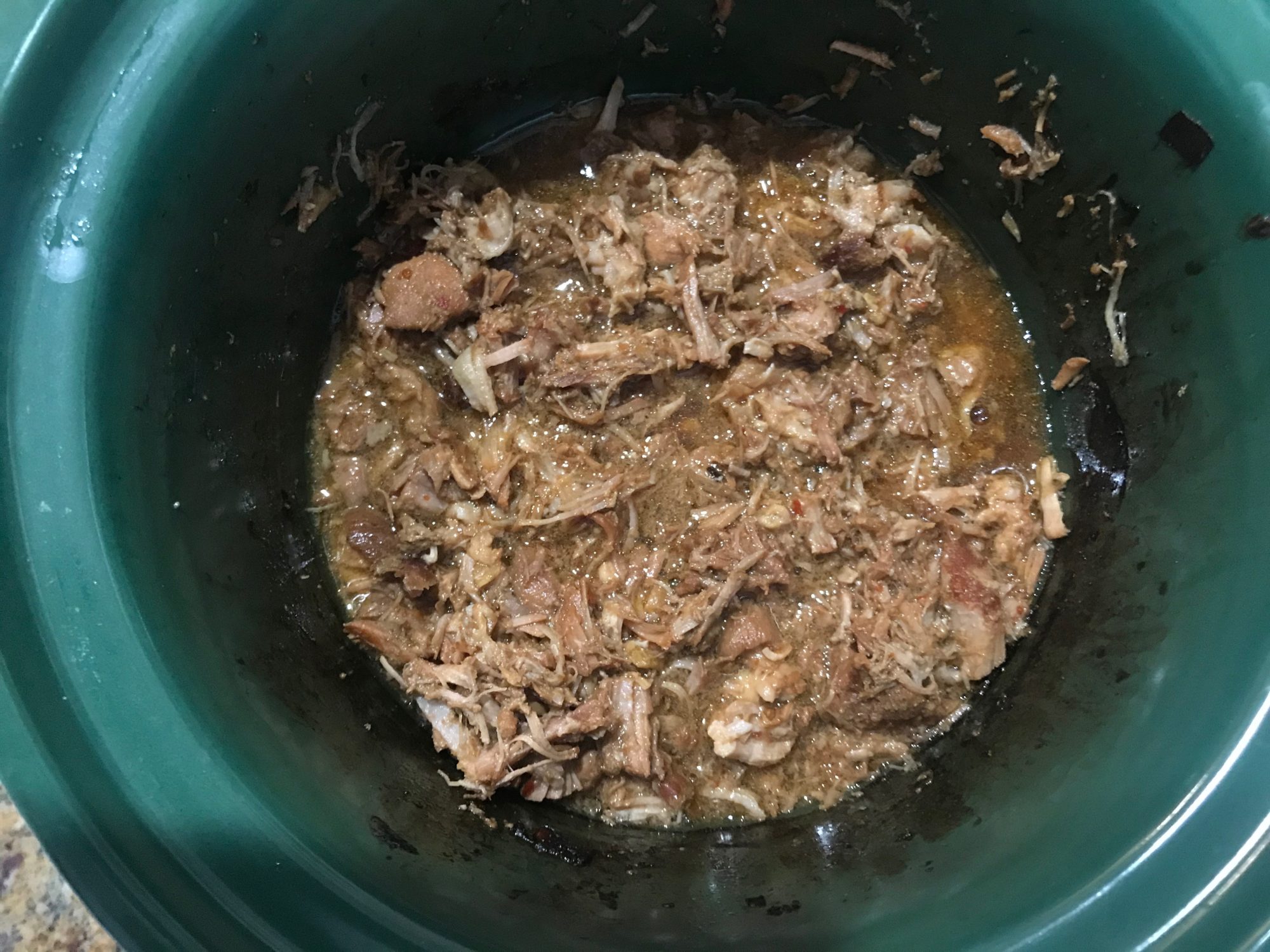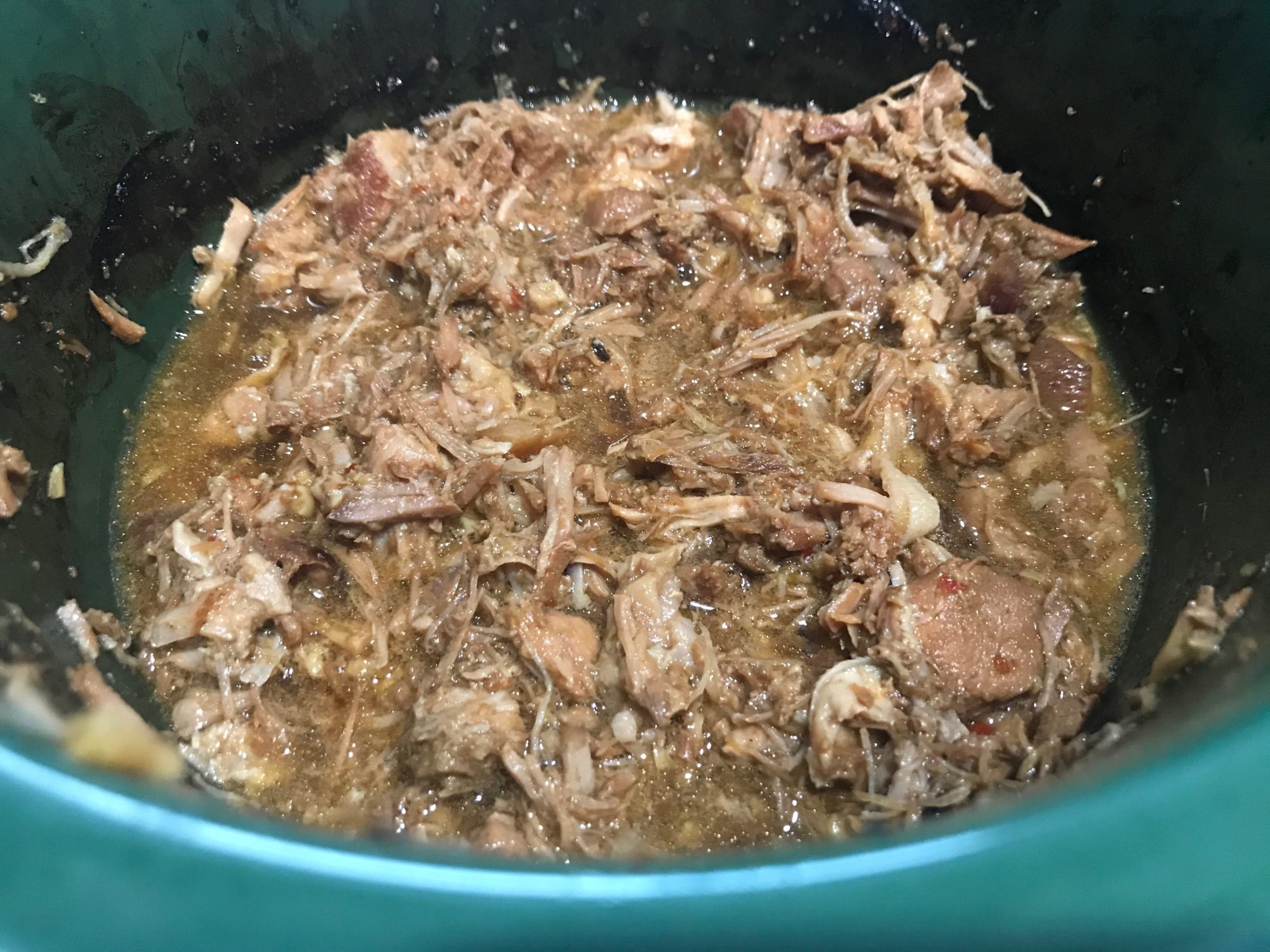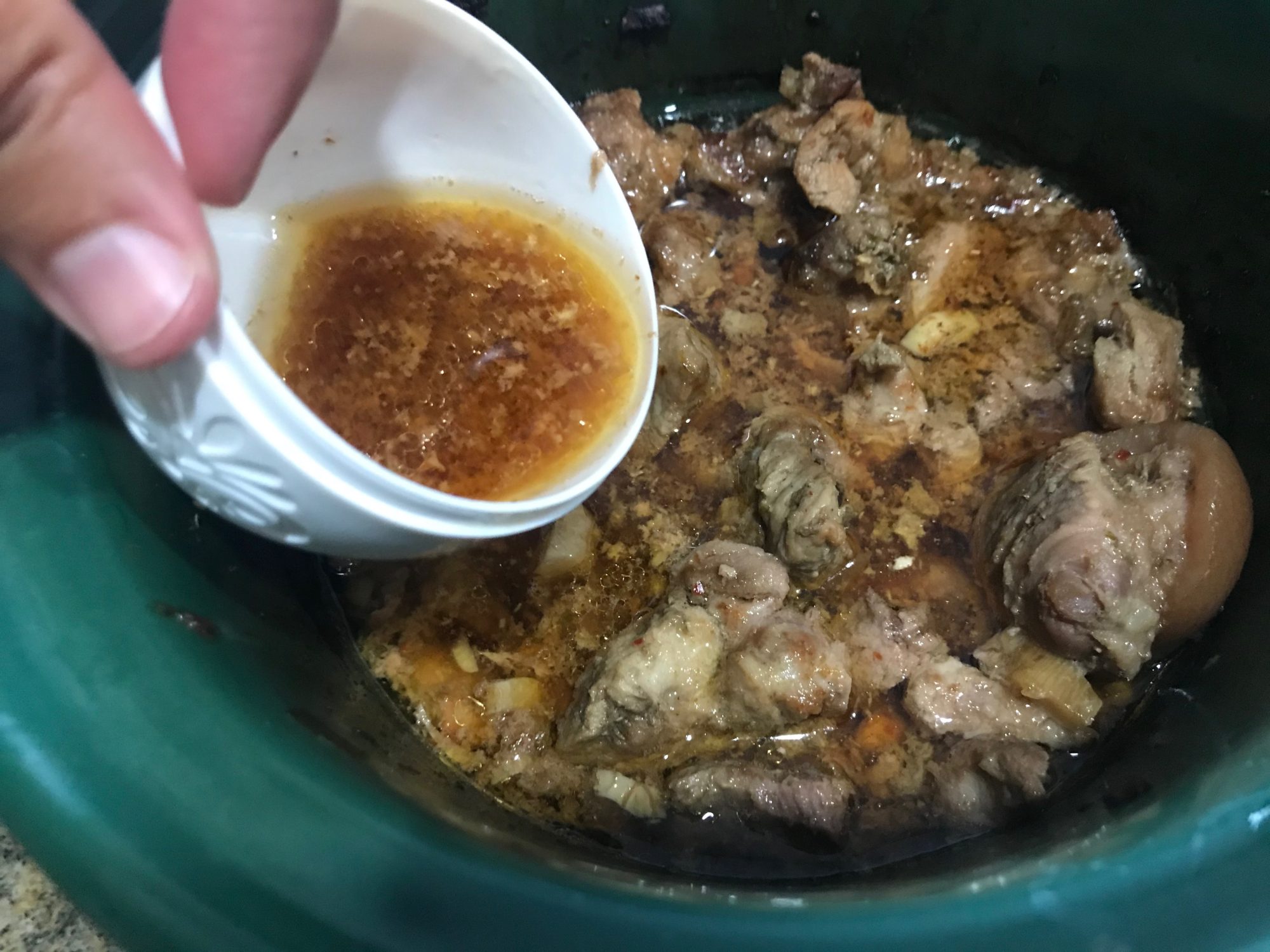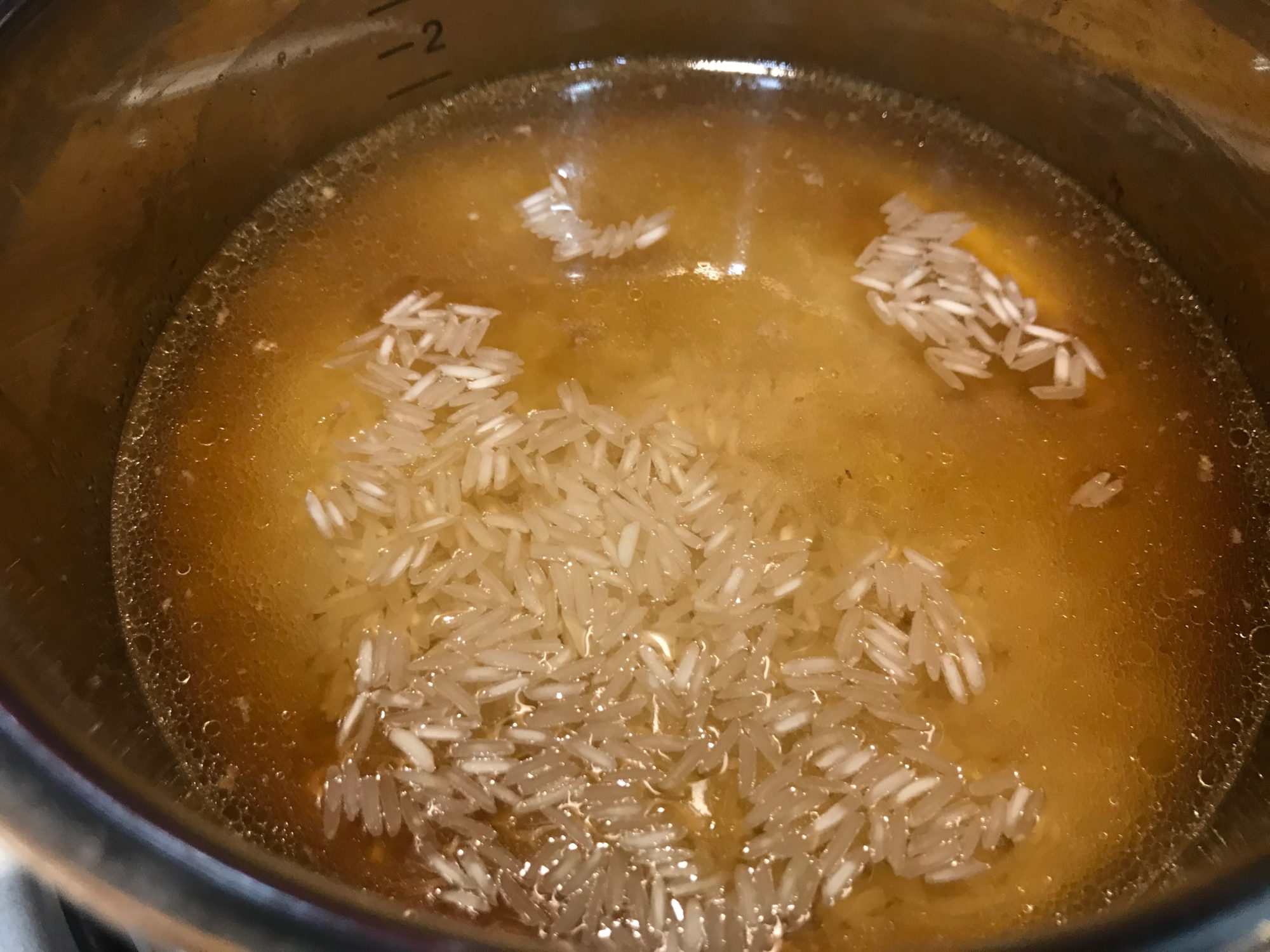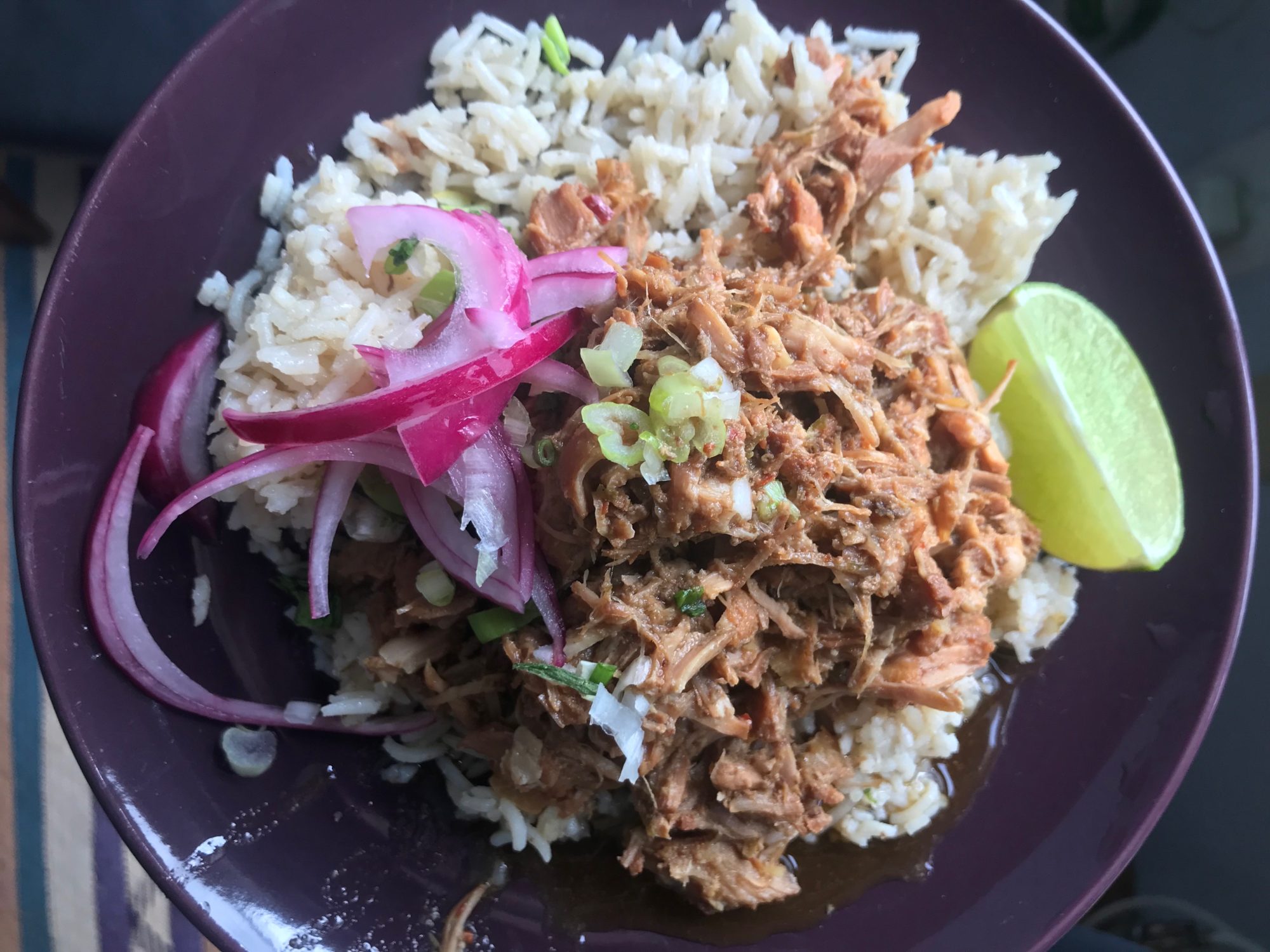 Ingredients:
1.5 pounds of pork shoulder, deboned and cut into large chunks
3 garlic cloves, chopped
1 tablespoon of ginger minced
½ tsp of Aleppo pepper (red pepper flakes)
1 lime, zested and halved (juice from ½ lime and the other ½ cut into wedges for serving)
¼ cup soy sauce
3 tbsp honey
1 tsp sesame oil
optional rice, pickled onions, chopped scallions
Add the pork, garlic, ginger, Aleppo pepper, and lime zest in the slow cooker crock pot thing.
Mix together lime juice from ½ lime, soy sauce, honey and sesame oil in a small bowl. Pour it over the pork.
Cook on low for 6-8 hours until it all just falls apart and you can tear it apart easily with two forks, which you should do.
Use some of the good sauce in the bottom there to add to the rice to cook it. Make your life a little happy: 1 part water, 1 part sauce, 1 part rice..
That is leftovers inside leftovers..
Serve with rice..
..lime wedges and pickled onions? and chopped scallions..
Maybe multiply this and make a big big batch so you can eat for days with your fam.
or, you know, alone, over the sink..
your choice.