Again, heavy cream ends up in my fridge and I have no idea what to do with it. The friends all leave, and this thing just stares at me, laughing.
Also, lately, so does my sourdough starter.
Enter, heavy cream biscuits, which turned out flaky, soft, and quite frankly, adorable.
You think if you make them small, you might not eat them all.
FALSE, I ate them in 20 minutes..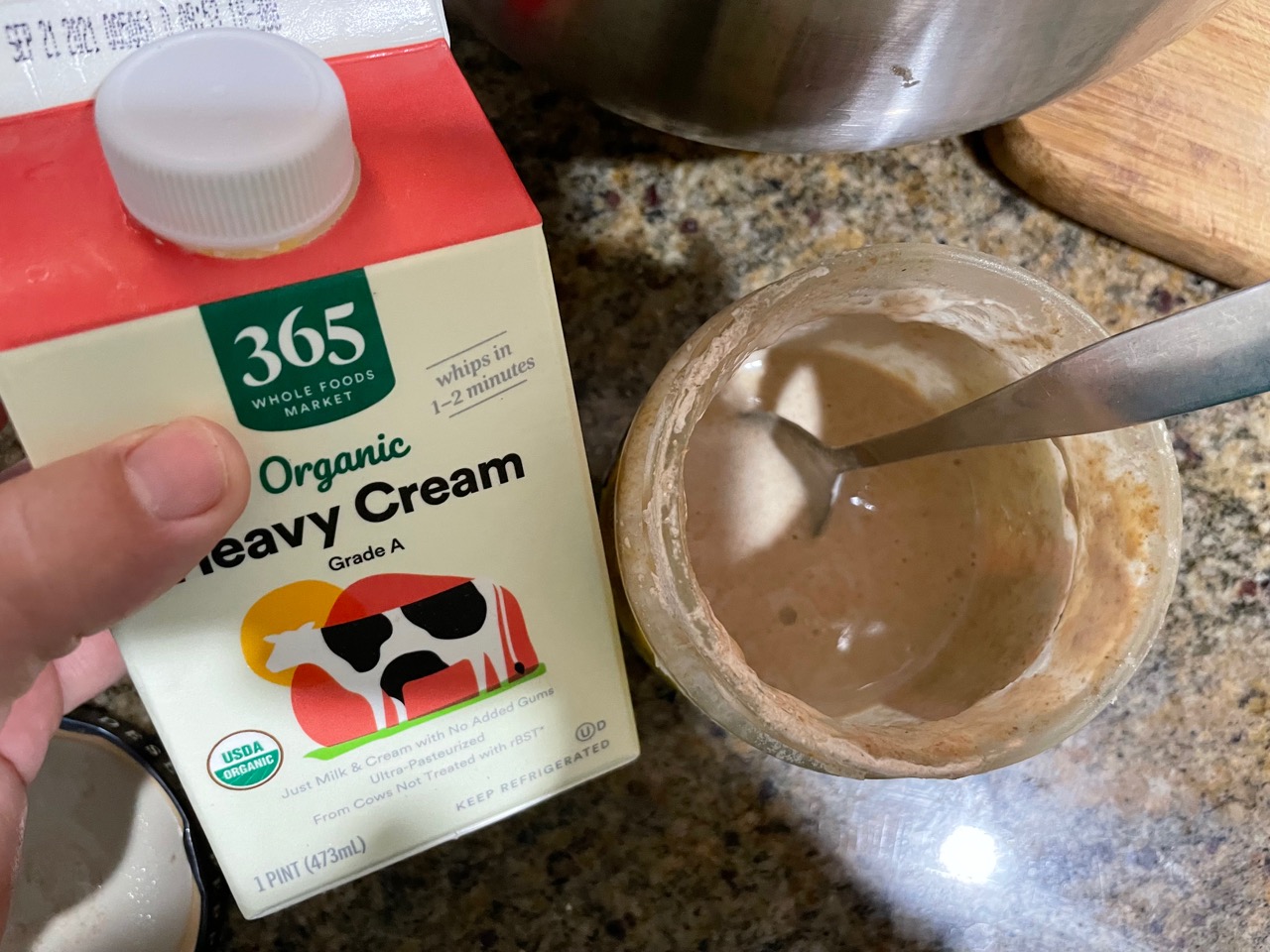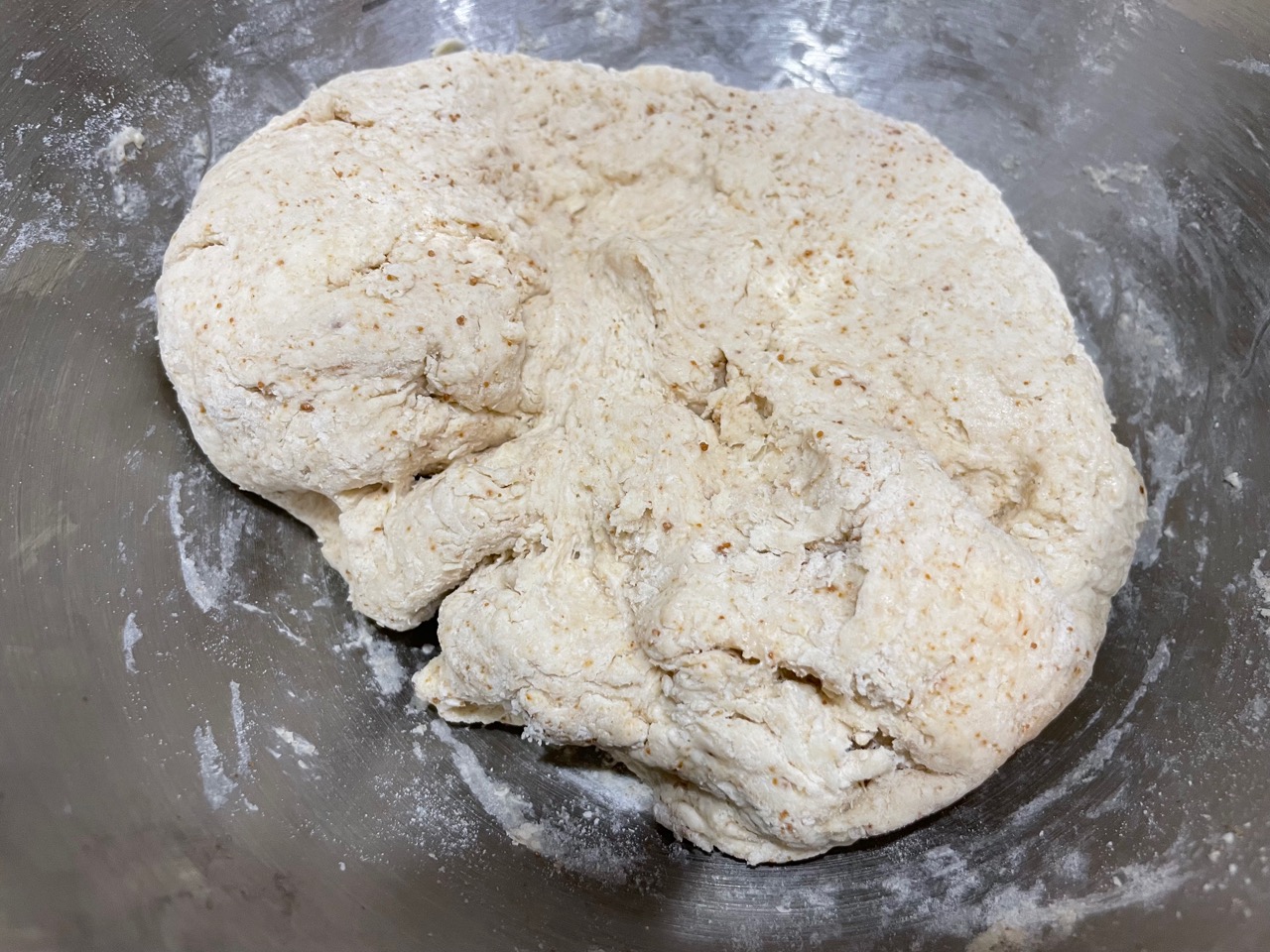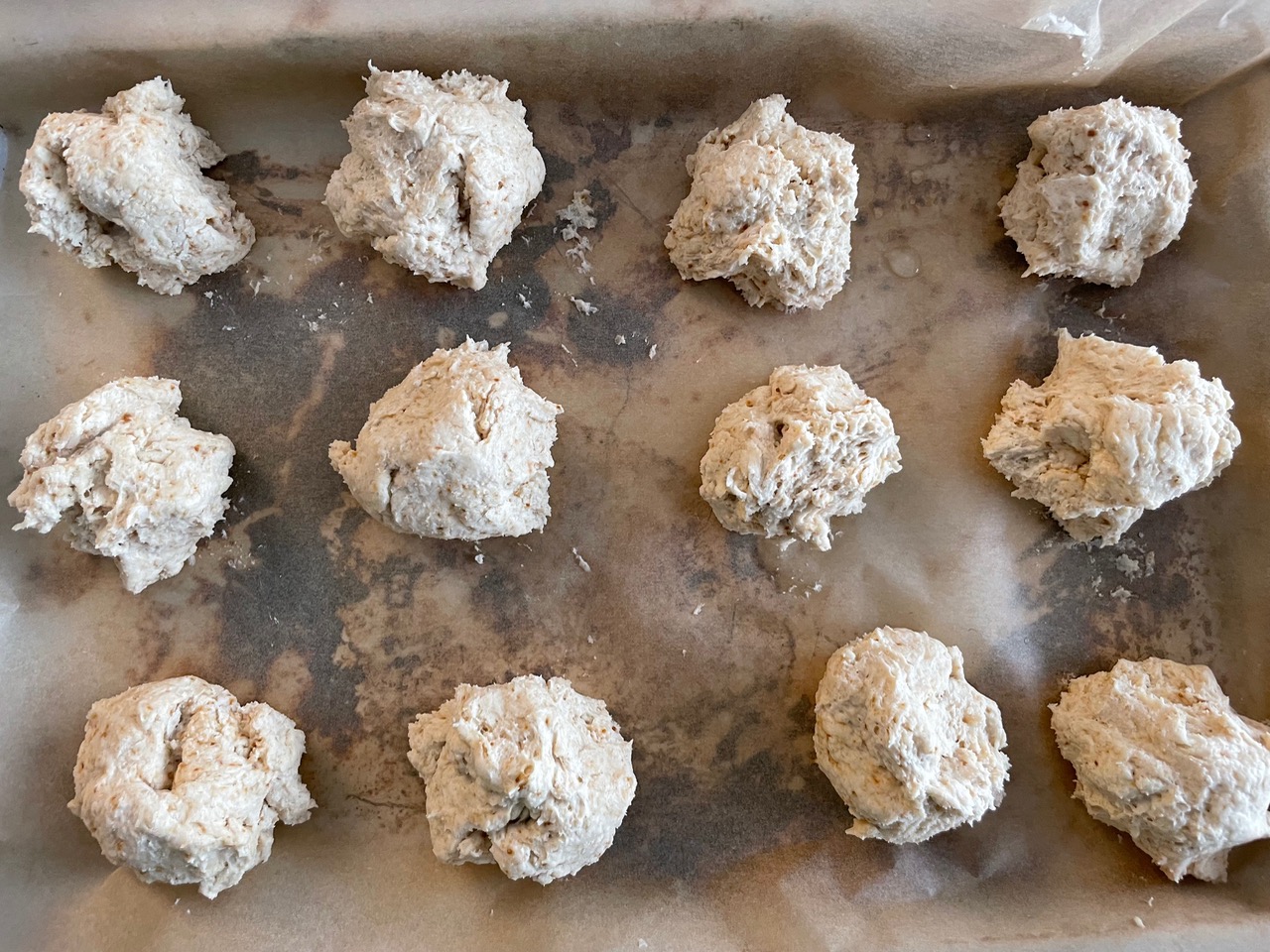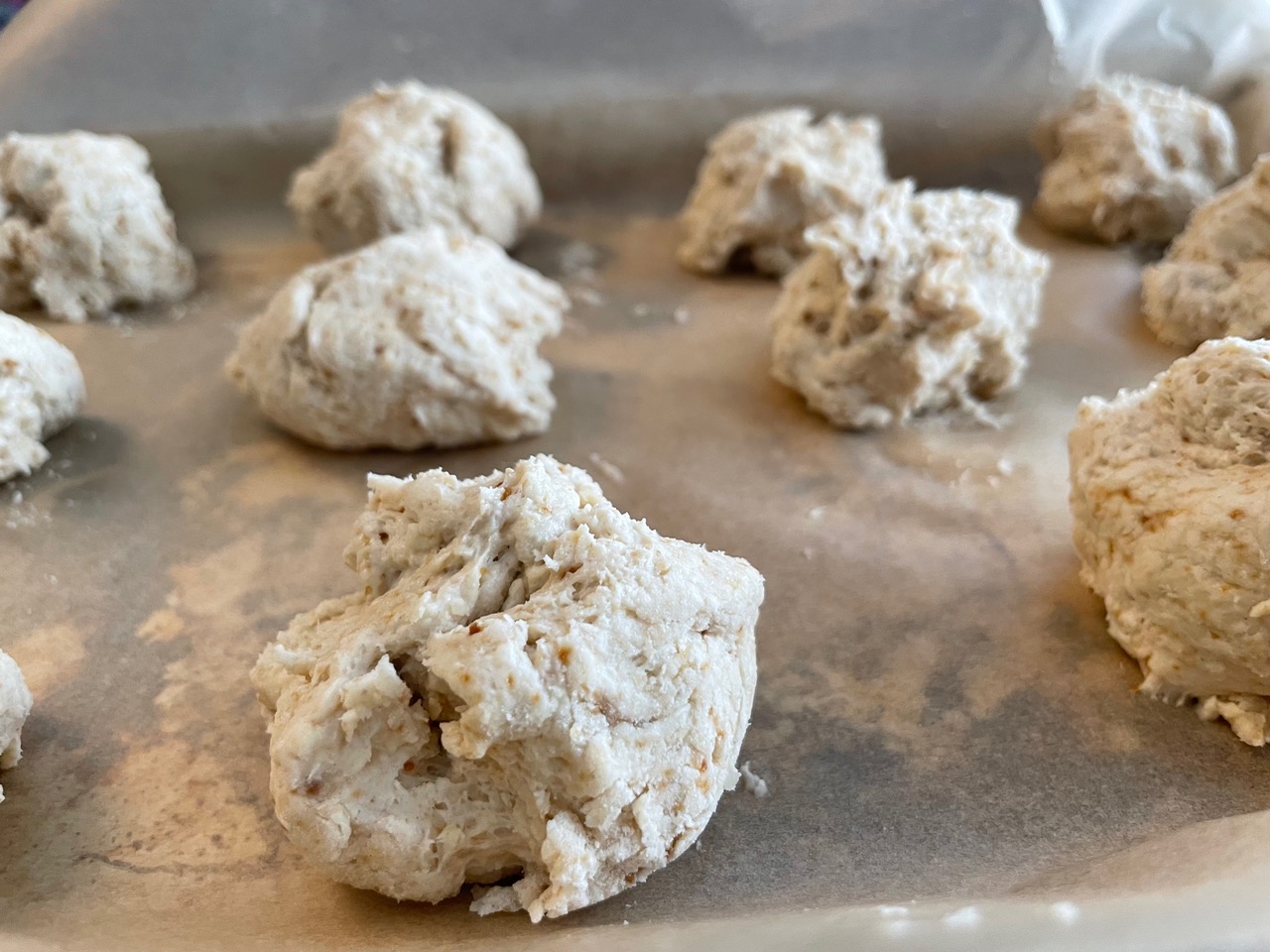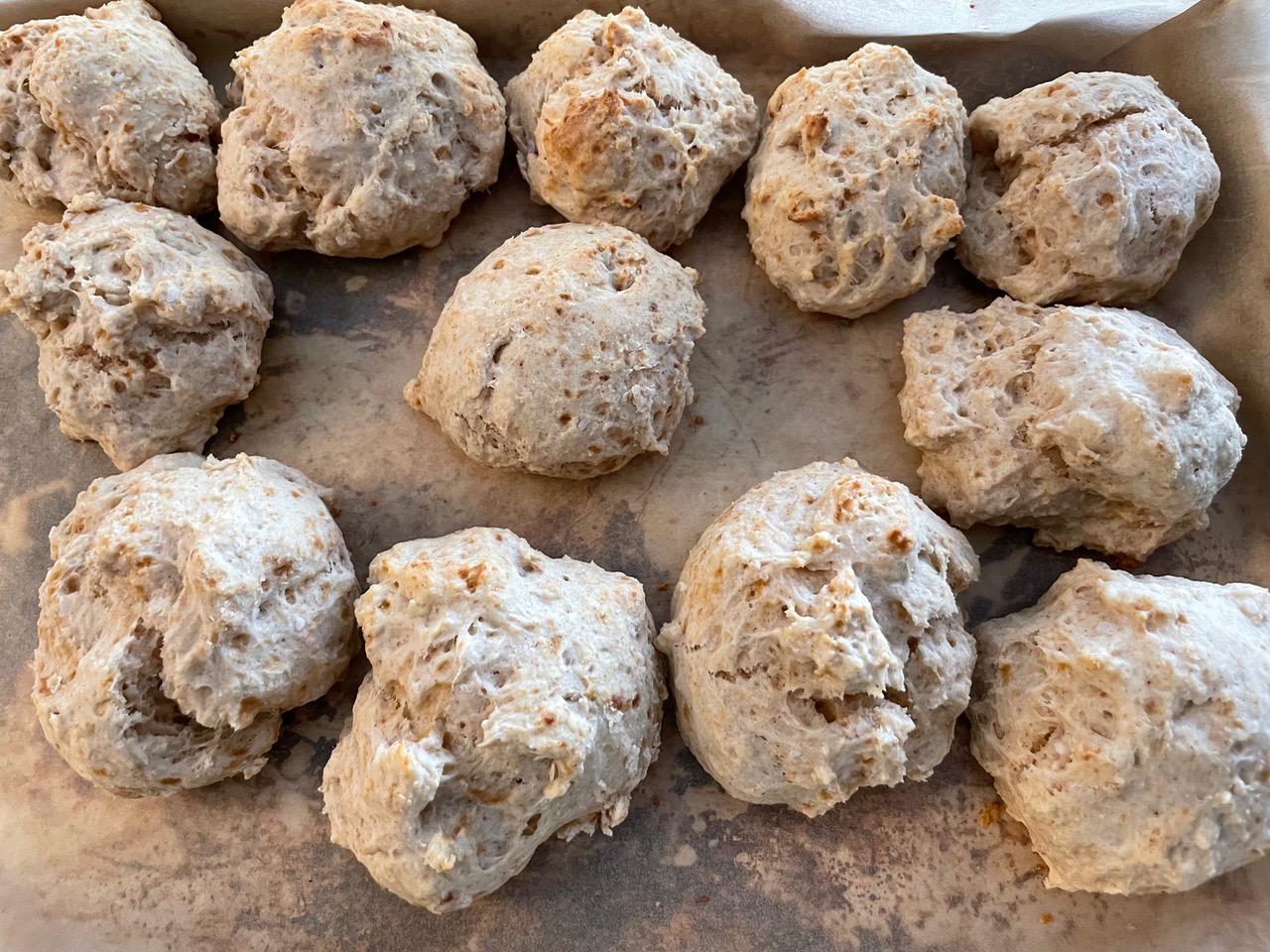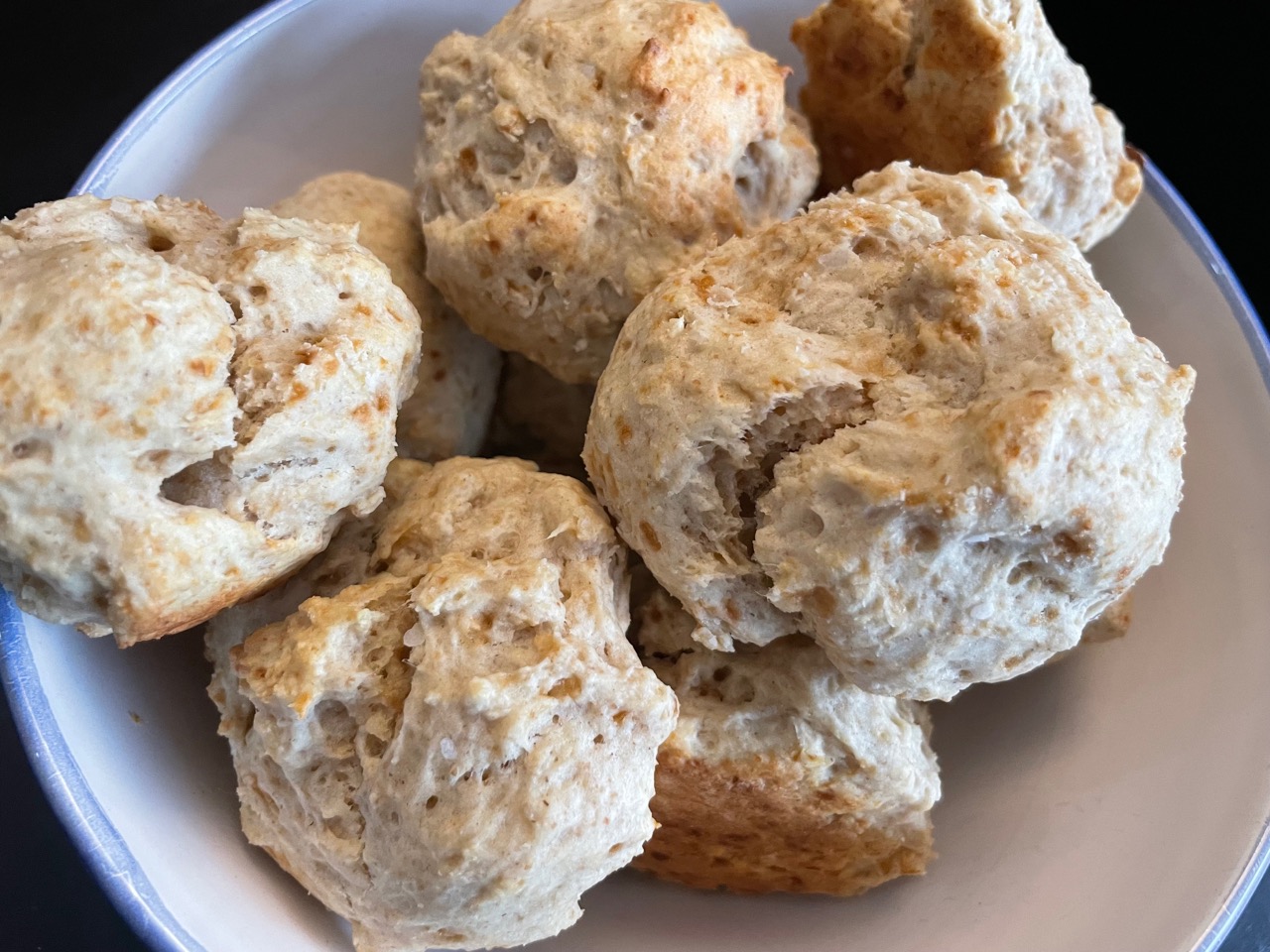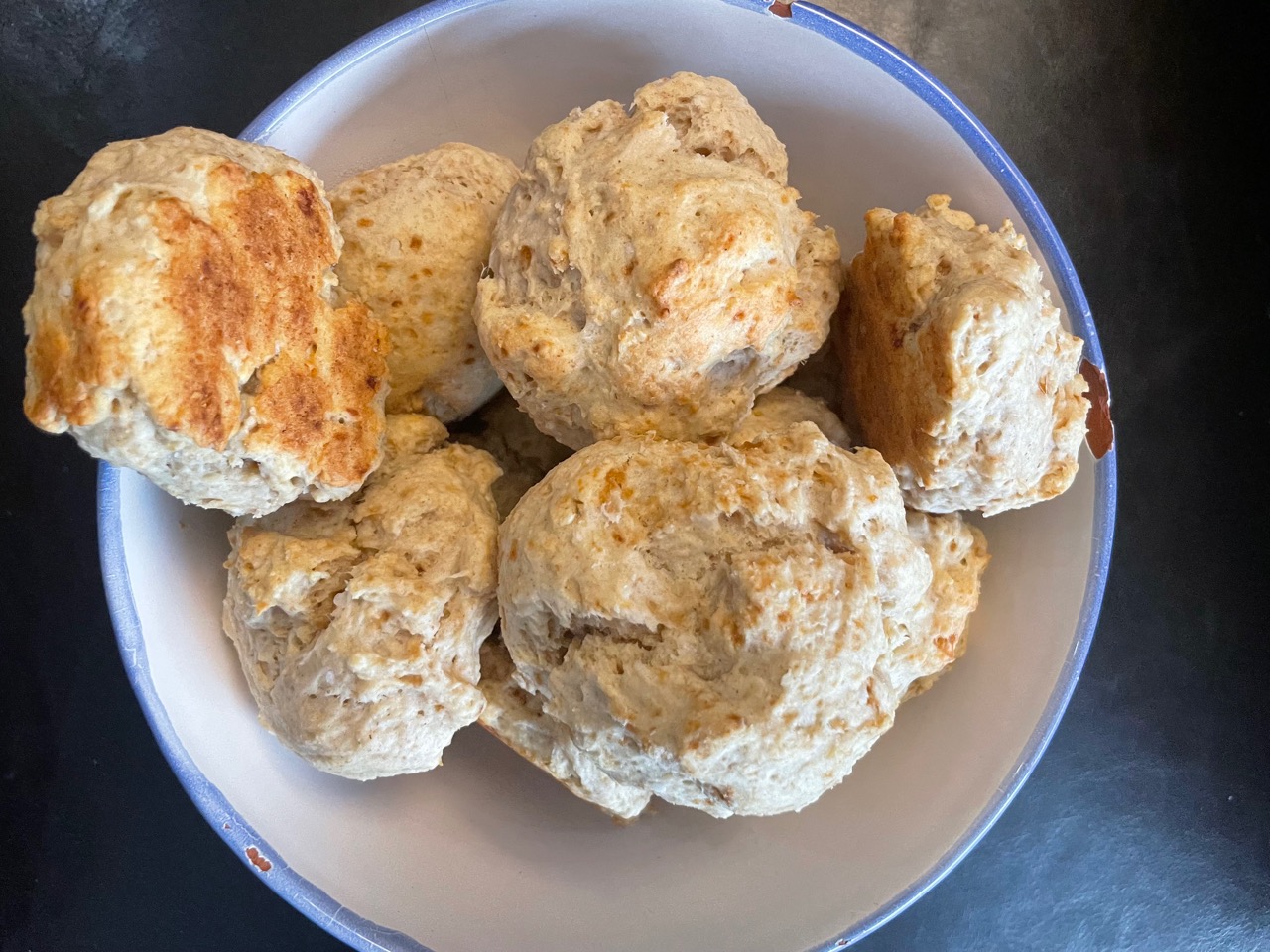 Ingredients:
1 cup of flour
¼ tsp salt
½ tbsp baking powder
1 tbsp coconut sugar (or whatever)
½ cup sourdough starter (mine was starving)
¾ cup heavy cream
Combine the flour, baking powder, & sugar. Then mix the cream into the starter and then into the dry goods. It is dough!
Form into 12 balls (or fewer larger ones) and plop onto some parchment papers.
Into a 425 degree oven for 13 minutes and they were fluffy bits of heaven.
A little butter and salt and I could not stop eating them. Alas..
Completely inspired by Venison For Dinner.