I got this turkey leg! It was stuffed with mac n cheese. Right? Crazy good.
Anyway, once I cut as much of the smoked turkey off the bone (for salads), I knew this would flavor up my black bean soup really nicely.
Add in a bit of hatch salsa to spice it up and you get smoky, spicy goodness.
Warm up your bones really fast.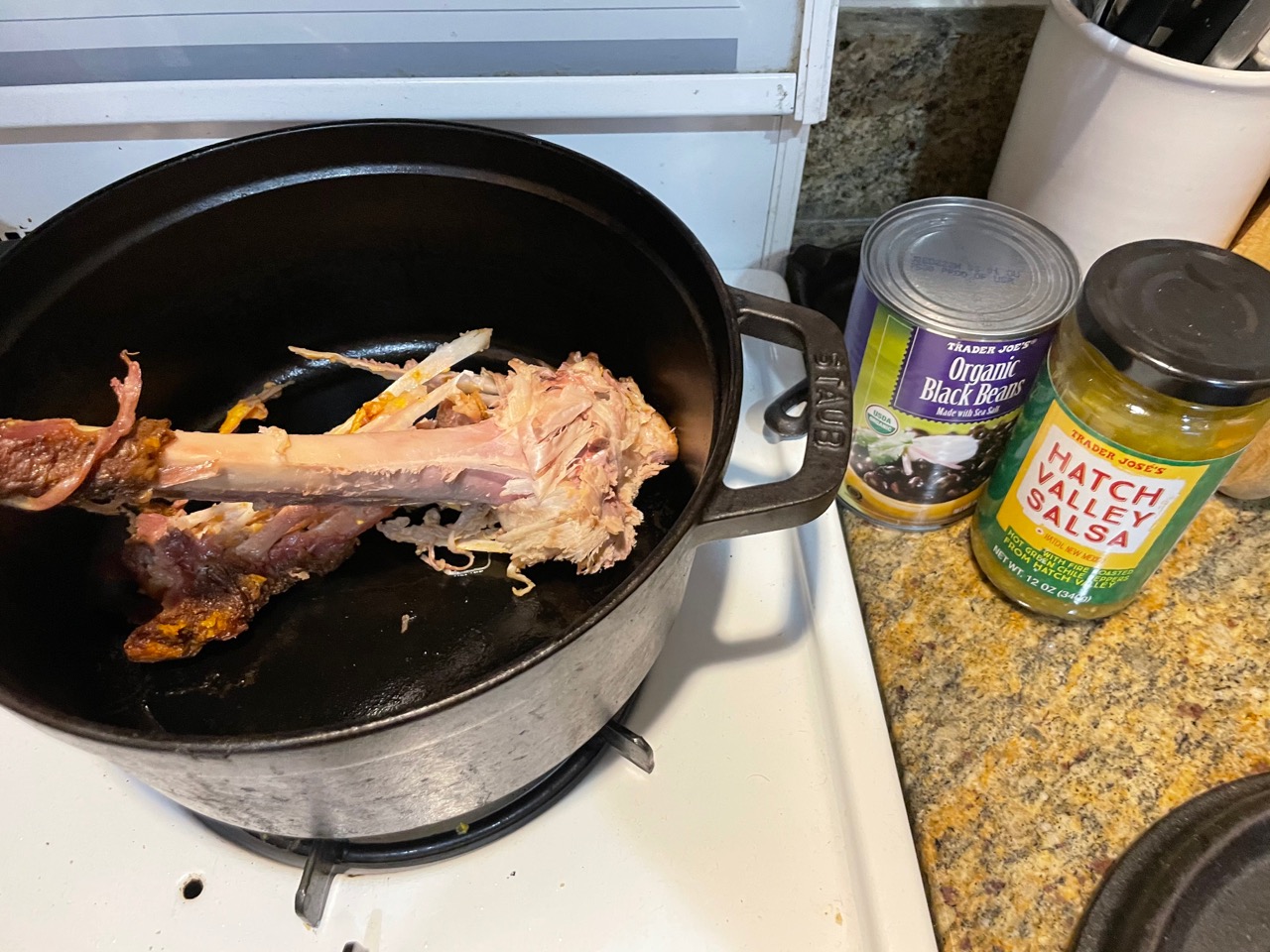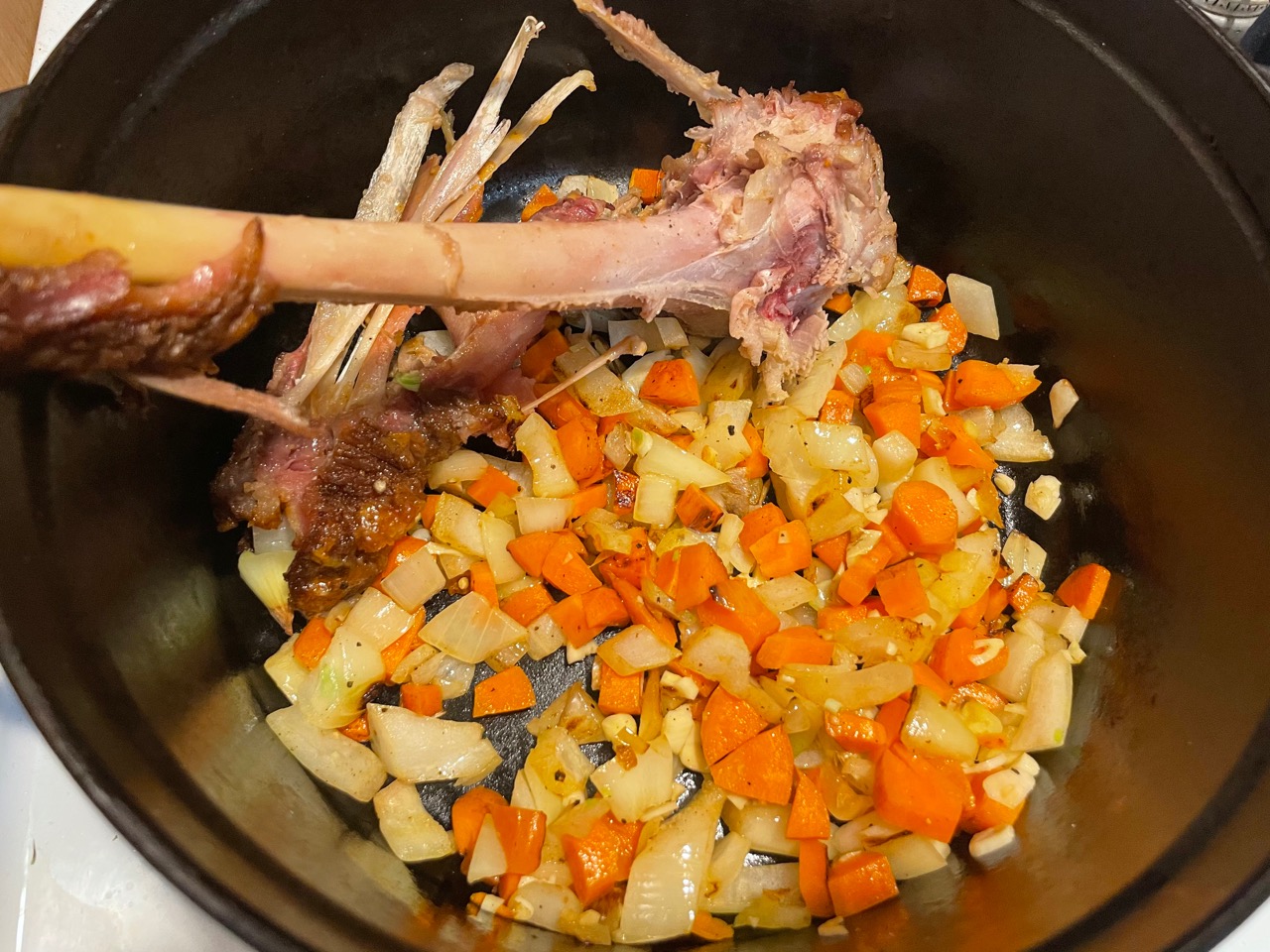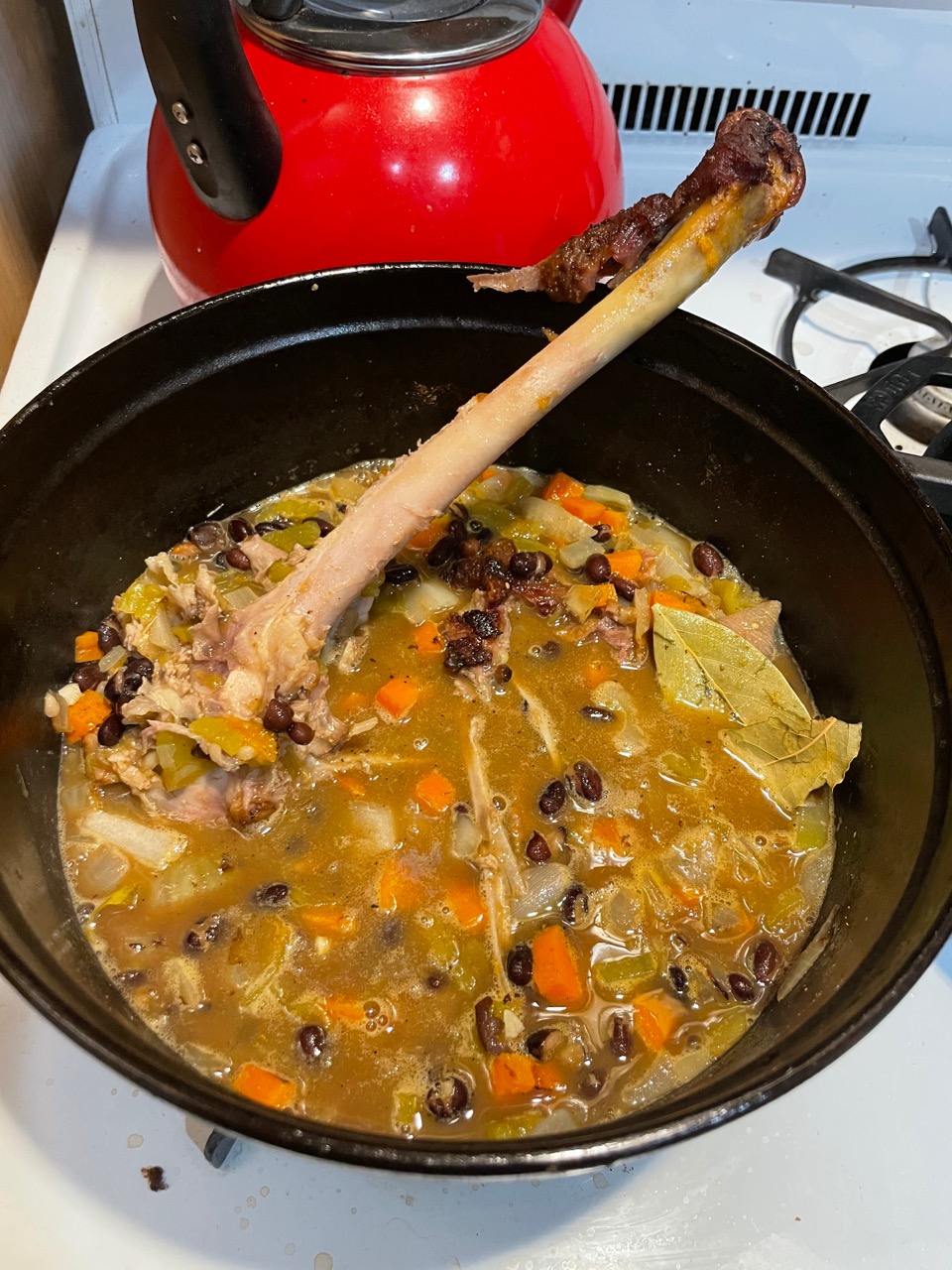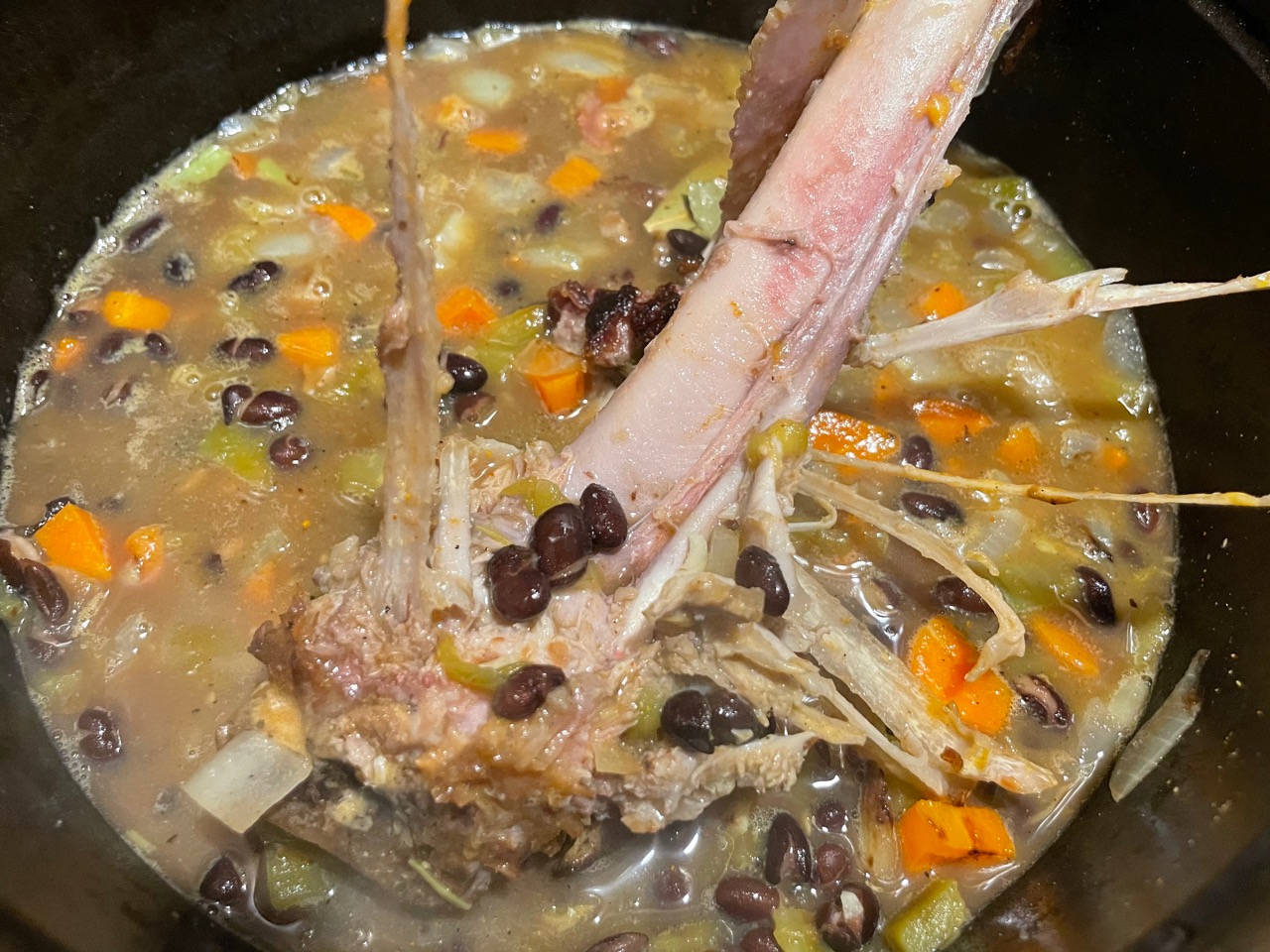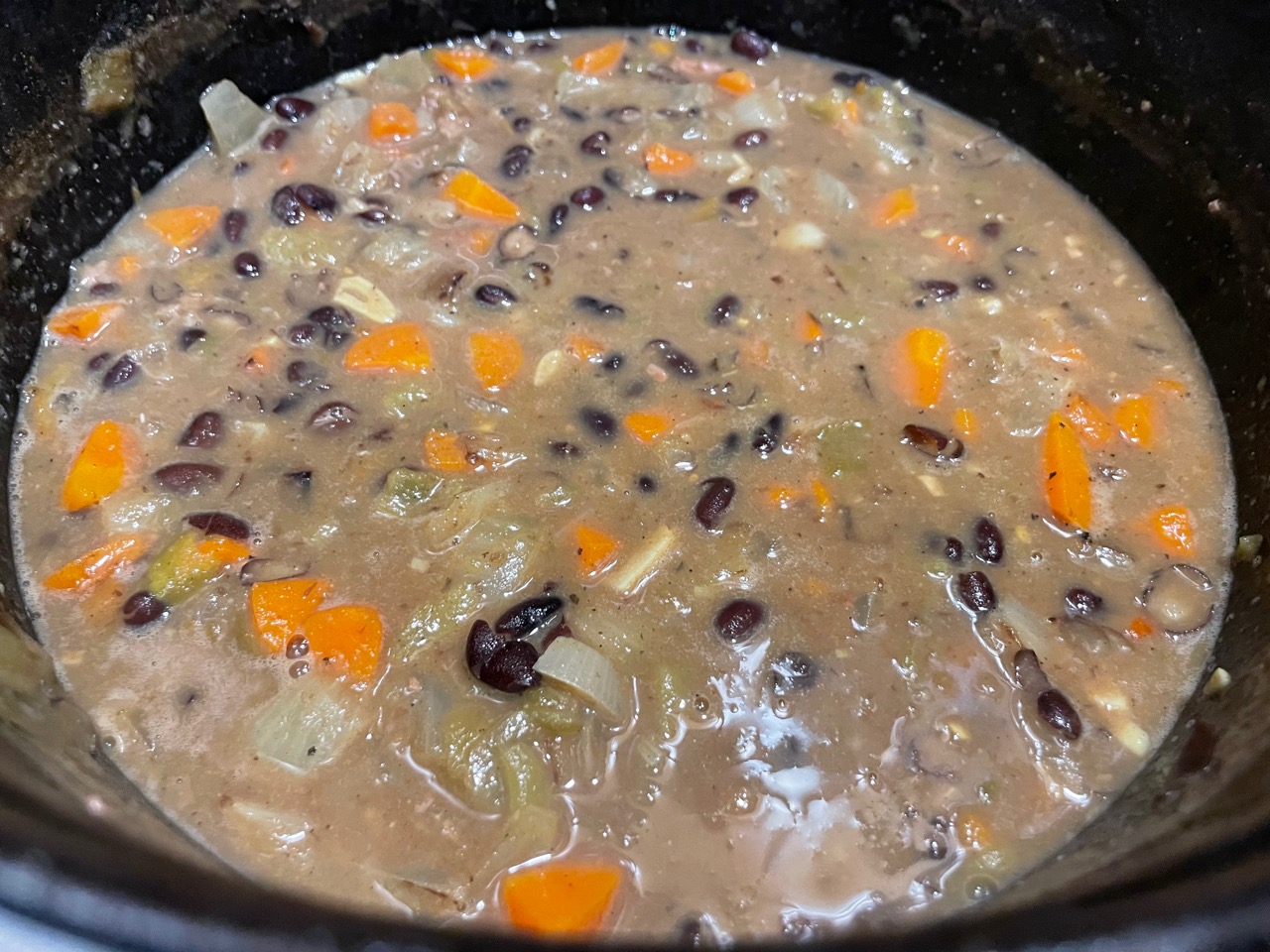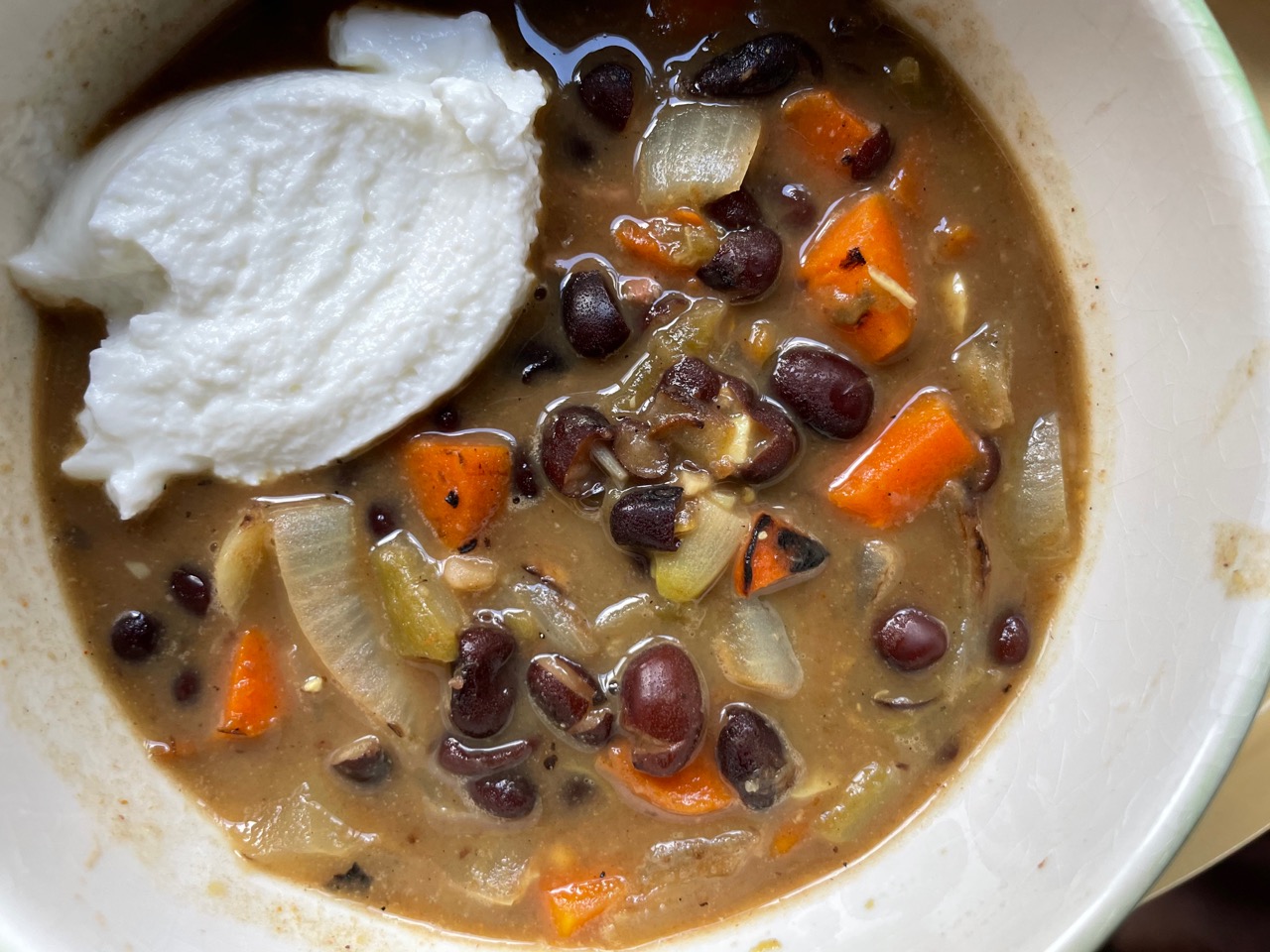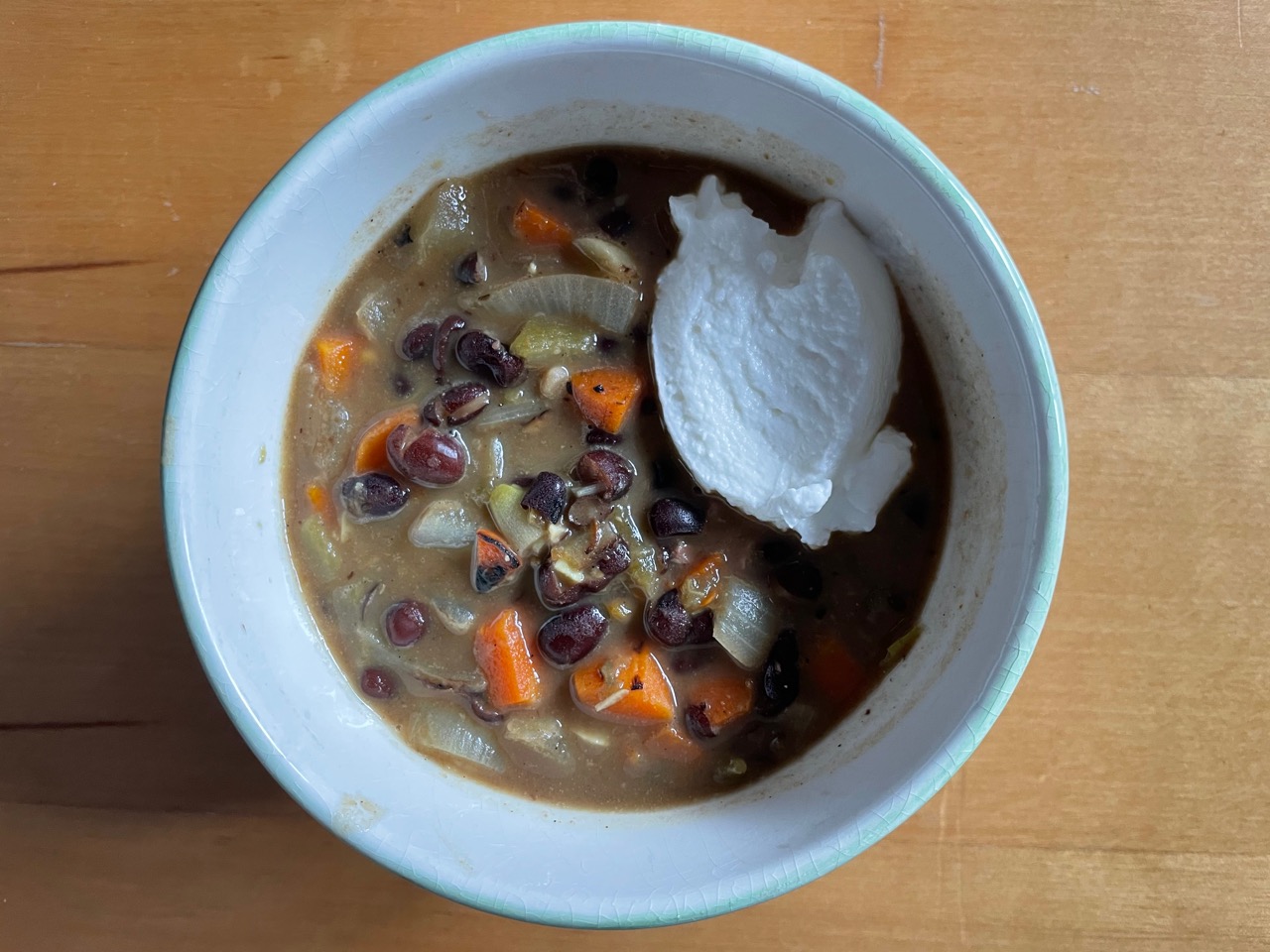 Ingredients:
1 leftover turkey leg
splash of oil
1 large carrot, chopped
½ large onion, chopped
2 garlic cloves, diced
seasonings? A bay leaf!
½ can hatch salsa (½ cup?)
1 can black beans, rinsed and drained
3-4 cups of chicken stock or water
Greek yogurt for topping, if you want to
Heat up a splash of oil in that medium hot gorgeous dutch oven. Just drop in that turkey leg. You can use it to stir! (kidding)
Add in the carrot, onion, and then the garlic to sweat it out, 5-10 minutes?
This is when you add seasonings if you want to. I usually add cumin, turmeric, paprika, a bit of chili powder (if not using the hatch).. A bay leaf or two?
Once cooked down a bit, add in the beans and the liquids- salsa, stock, water- enough to cover the beans.. Simmer for a while to let that turkey leg cook in a bit.
Season to taste.
And top with whatever. I am always picking Greek yogurt.
Always.
oh, you know, remove the turkey leg before serving. 🙂