I went see my mom in the Keys. She was packing up her camp and moving north. Quite the nomad..
And it was gorgeous.
She likes to get these ham hocks to cook down with beans, and she gave me the one in her freezer as part of her clean out..
I did not expect it to be so large. Must have weighed a few pounds..
A bit of almost dying green beans that I left in the fridge during the trip rounded out this meal. 
I don't really like green beans so this turned out an excellent way to make them disappear into the the ham goodness.
I always say yes to free freezer leftovers.
Especially if it is ham.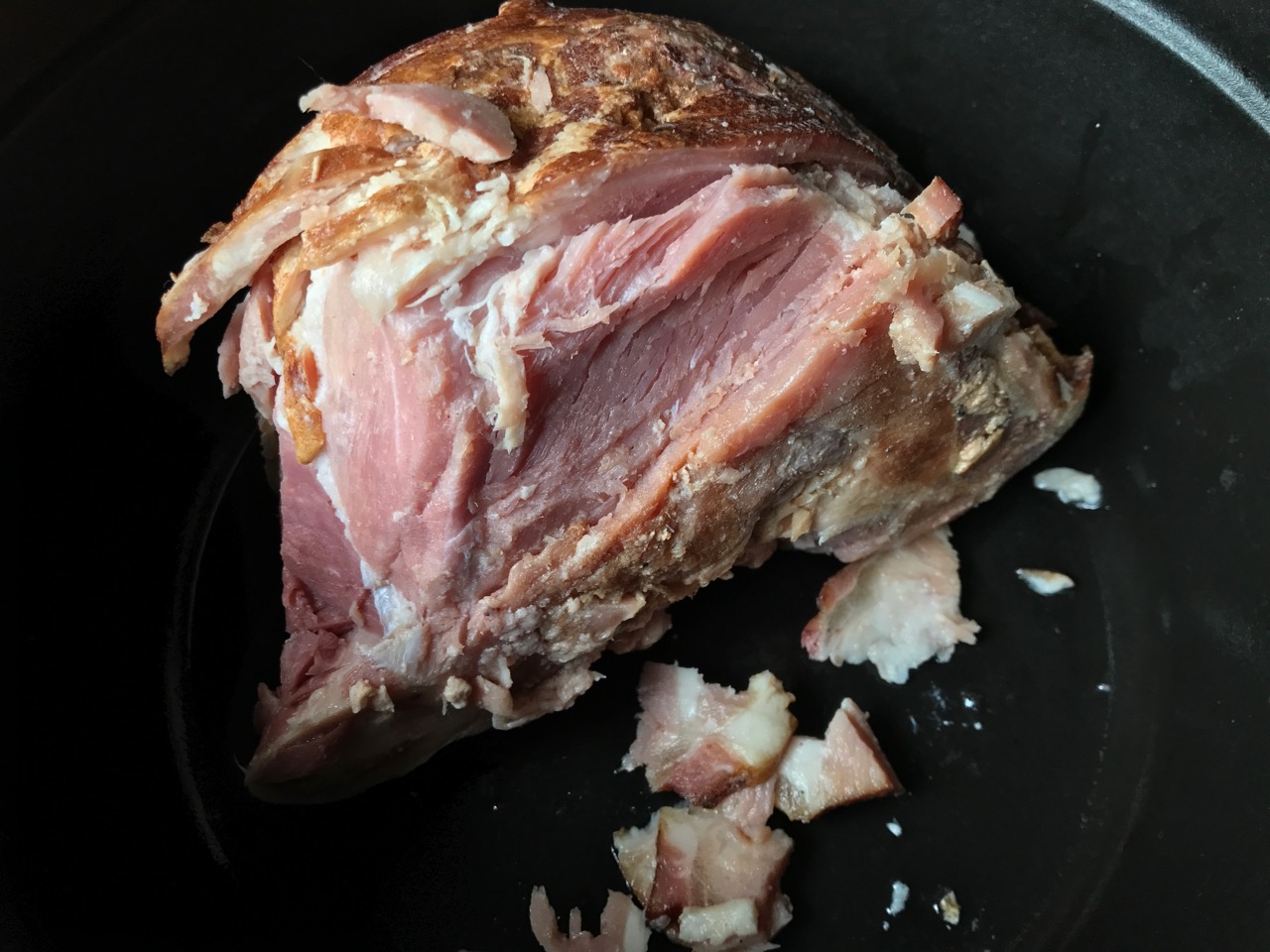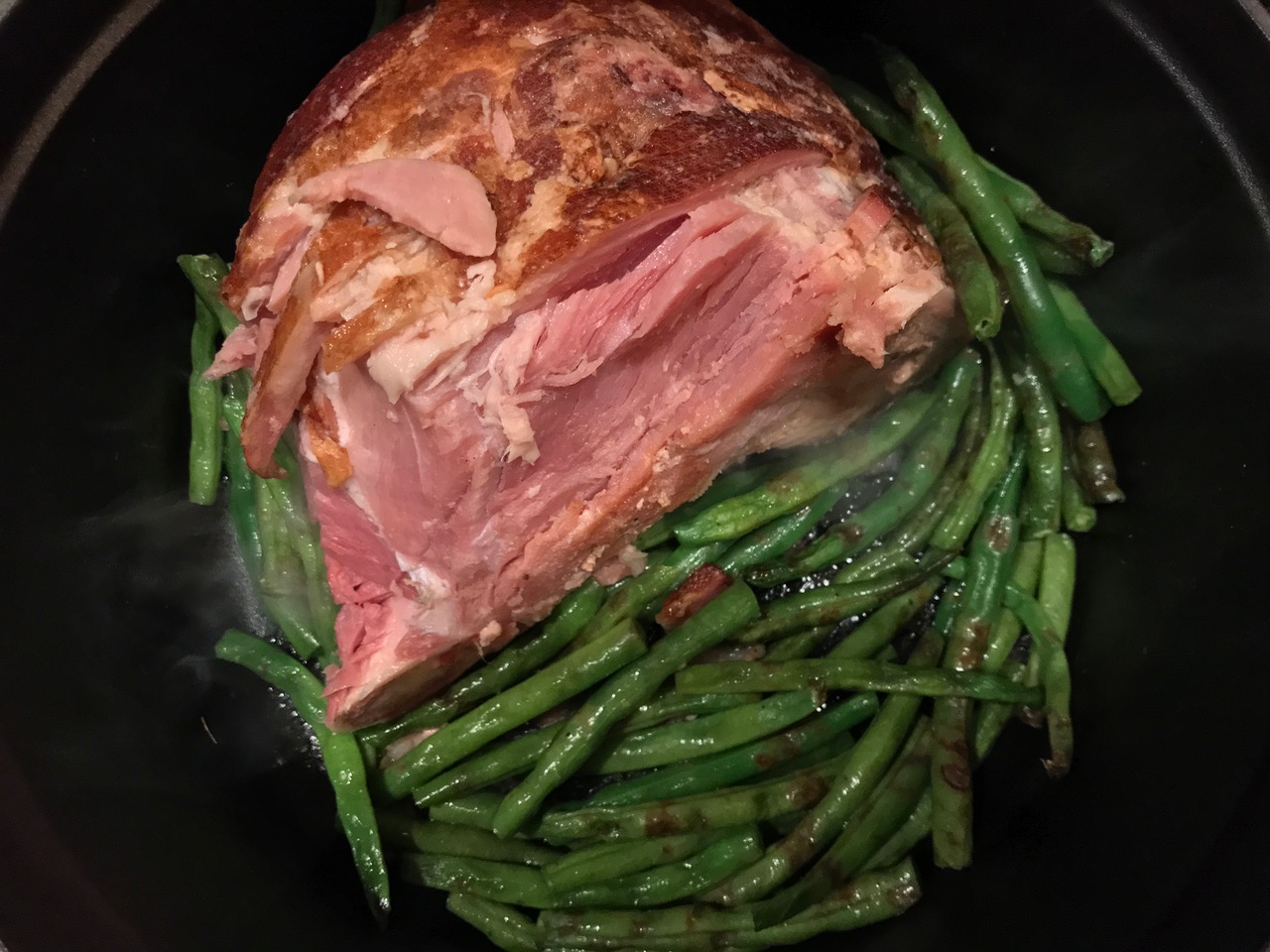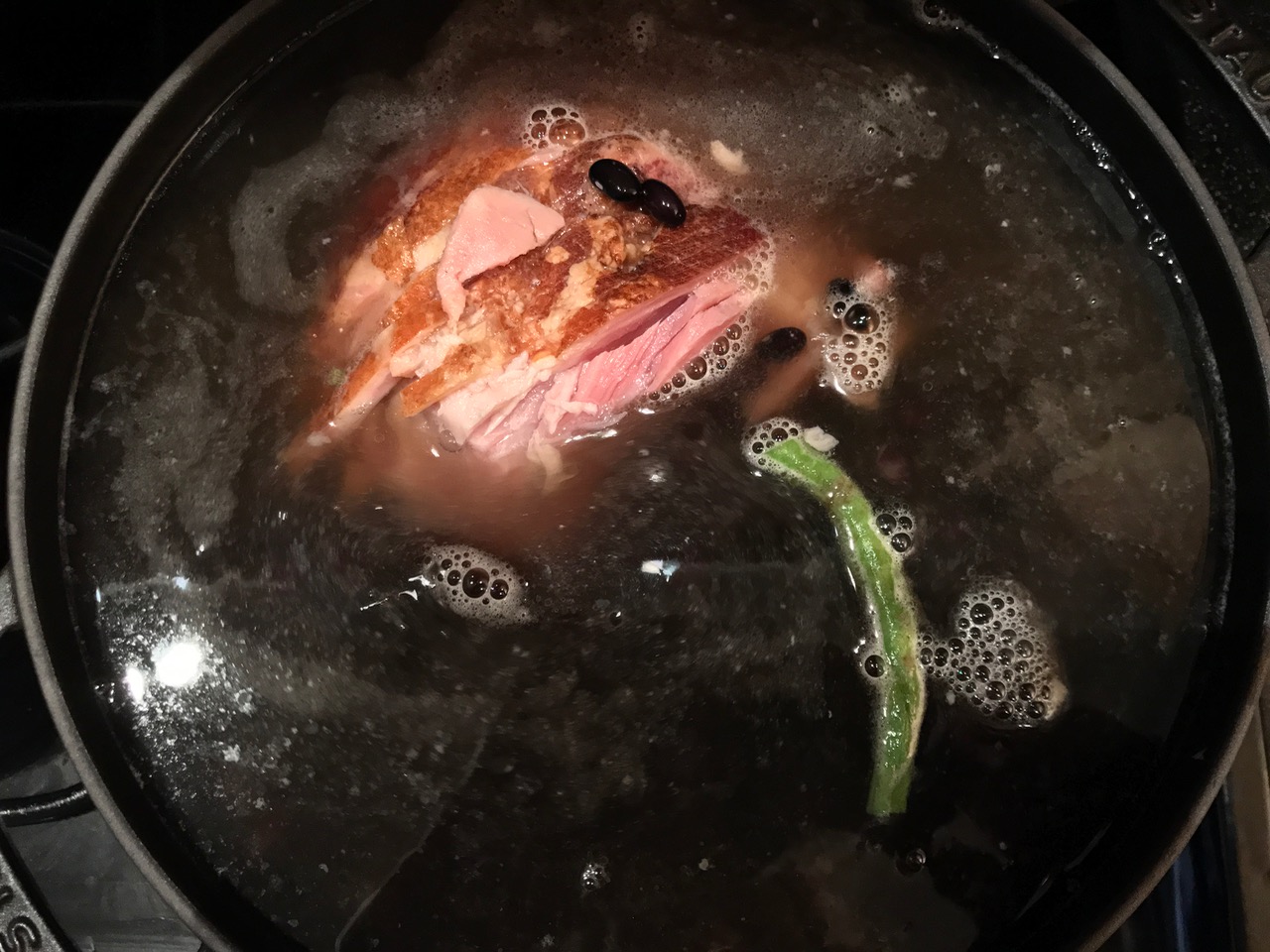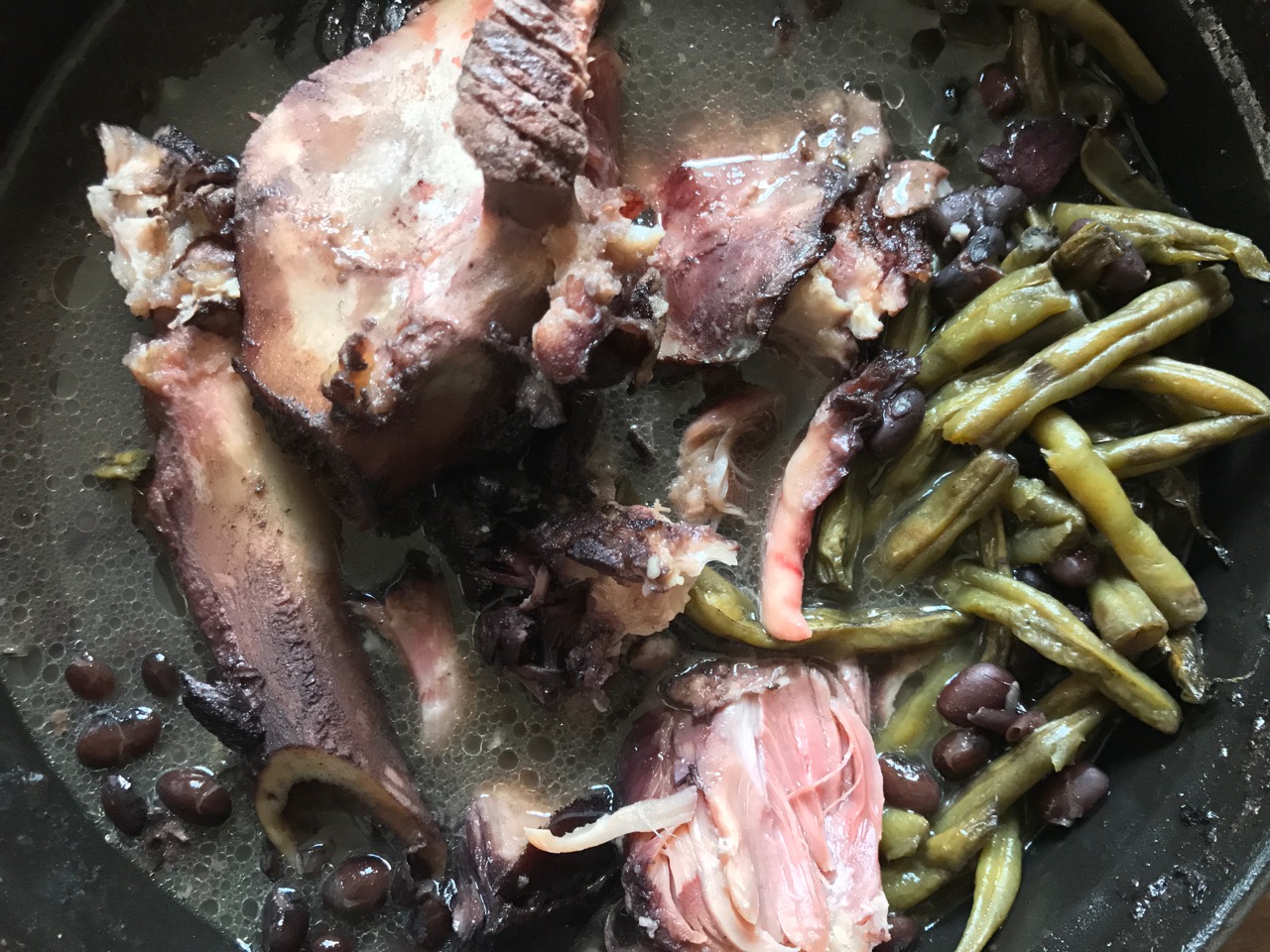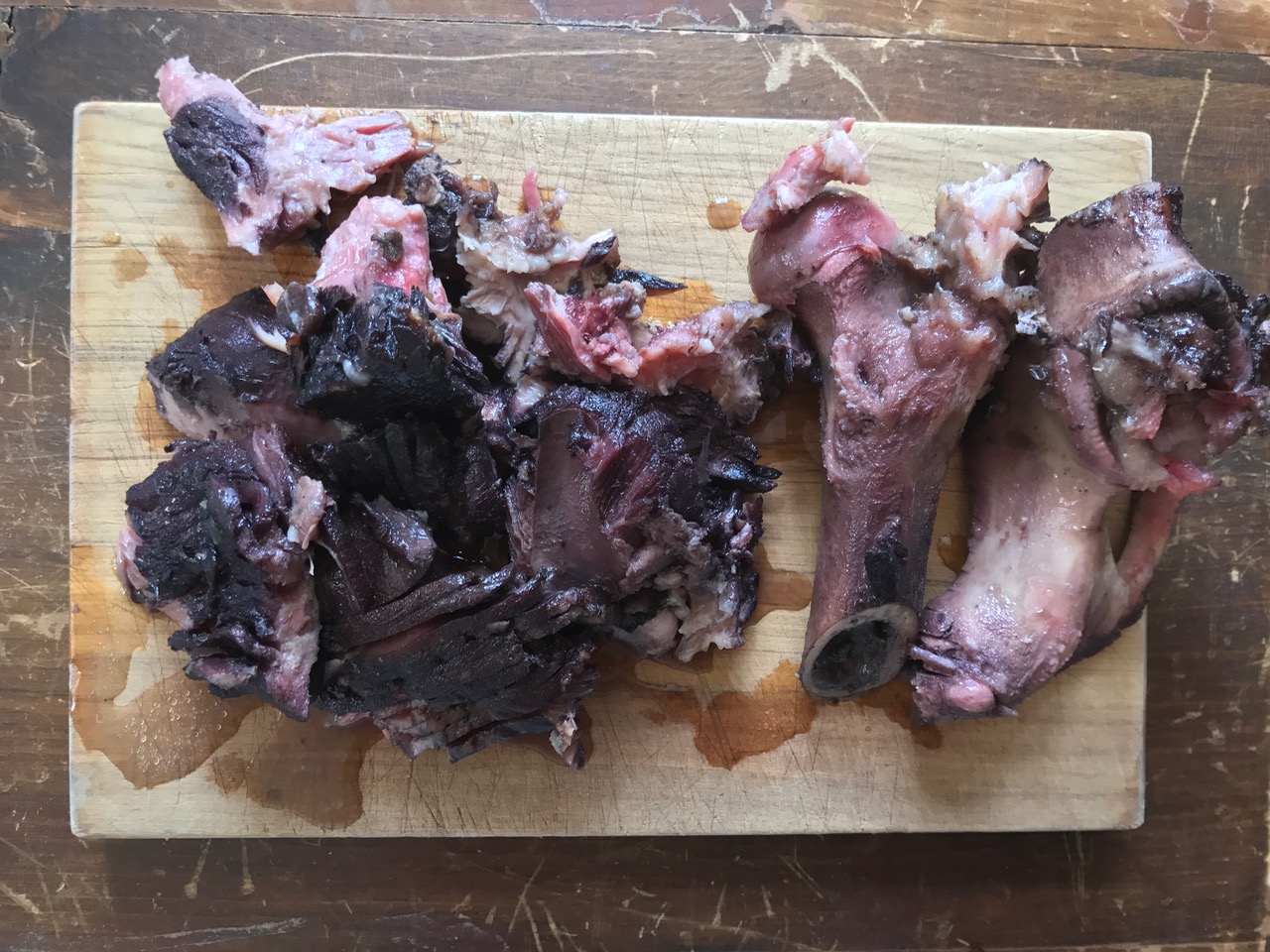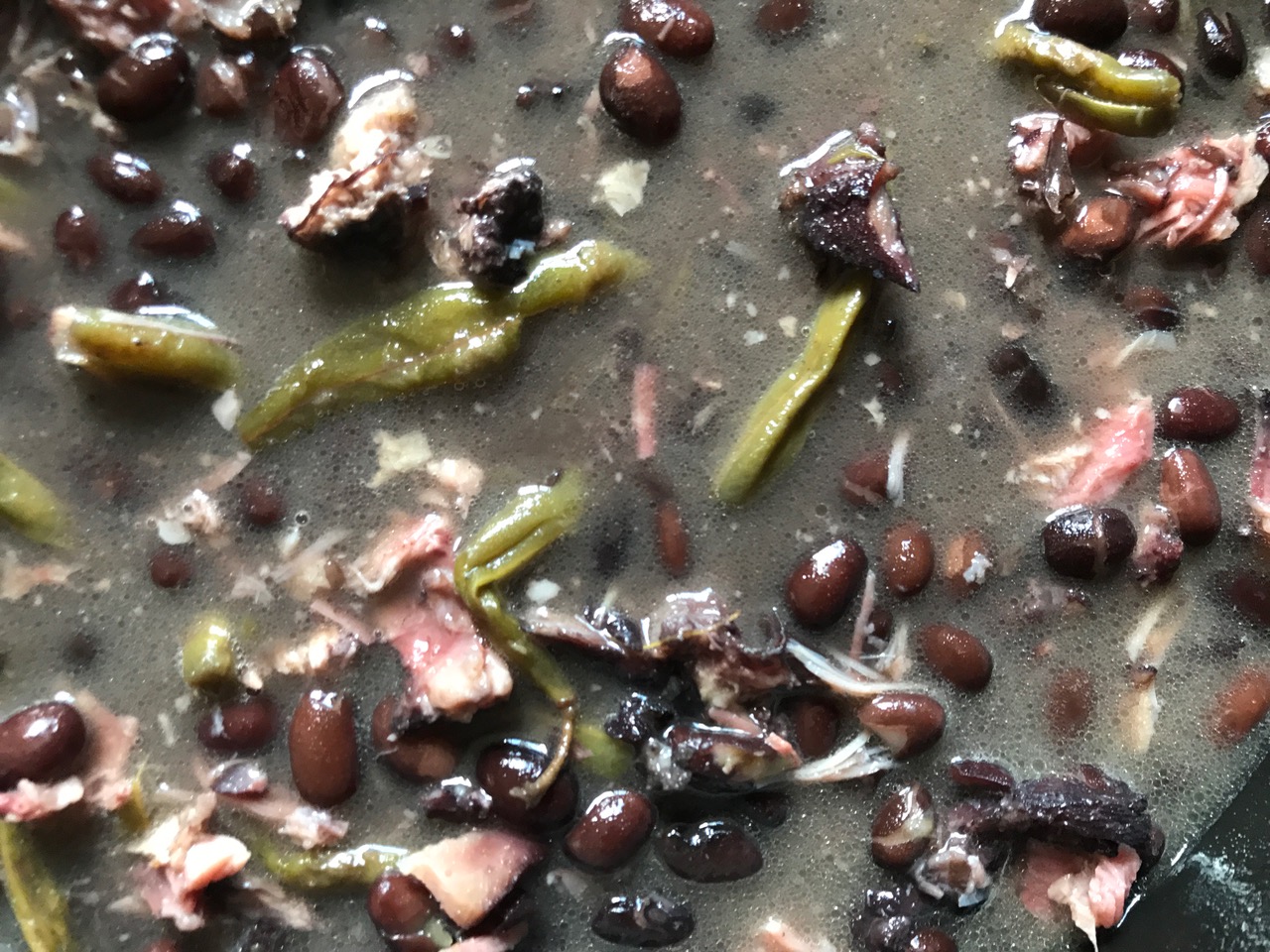 Ingredients:
1 large ham hock
12-14 ounces black beans, soaked overnight
handful of fresh green beans, ends snapped
Soak the beans for a good 8 hours and drain. In a large dutch oven, add the ham hock. Snap off the ends of the green beans and add to the pot with the black beans. Cover with water. I probably added 3-4 cups until the beans were fully covered and the ham hock was almost covered (almost to the top of the pot). Bring to a boil and then simmer for 1-2 hours, or until the beans are cooked and the ham easily slips off the bone.
Pull the ham out of the pot, take it off the bone, and chop it up. Add it back to the pot and season really well.
That is all you need. This delicious ham bone seasons this thing up perfectly.